A chance encounter with a visiting teacher in her last year at Te Puke High School led Chrissy Kokiri on a dance around the world.
There's an accepted etiquette to visiting a museum: walk, don't run; stay behind the barriers, don't touch the artefacts, speak in hushed tones, and if you want to express awe, do it reverently rather than with wild abandon.
So, dancer Chrissy Kokiri (Te Arawa, Tapuika), is looking forward to taking a more whimsical route around the Auckland War Memorial Museum when she joins fellow members of the New Zealand Dance Company in the world premiere of ArteFact.
Crafted by acclaimed choreographer Ross McCormack, it's a playful exploration of the possibilities of the museum – with its glorious architecture and the relics within – told through physical theatre, comedy and dance.
ArteFact is one of two Auckland Arts Festival shows that Chrissy dances in this year; the second is also a world premiere and a major commission for the annual festival. Waiwhakaata is choreographer Eddie Elliott's journey into what it means for a young person who had been separated from their Māori heritage to discover their whakapapa, and learn to integrate past with present.
"Eddie makes highly physical work and now there's an extra element with the introduction of a script so we're having to learn text as well," says Chrissy.
"I think to myself, 'well, you learn all these dances so learning lines shouldn't be too hard', but it does use a different part of my brain."
Steep learning curves aren't anything new to Chrissy, 28, who didn't start taking dance seriously until her final year at Te Puke High School. Rather than ballet, the beach, bush and bikes occupied her youth, although she liked putting on shows for friends and family and at school, and gravitated towards visual and performing arts.
"I've got a niece, Mila, who's seven, and she makes little videos of herself. I think she needs to go to dance lessons!"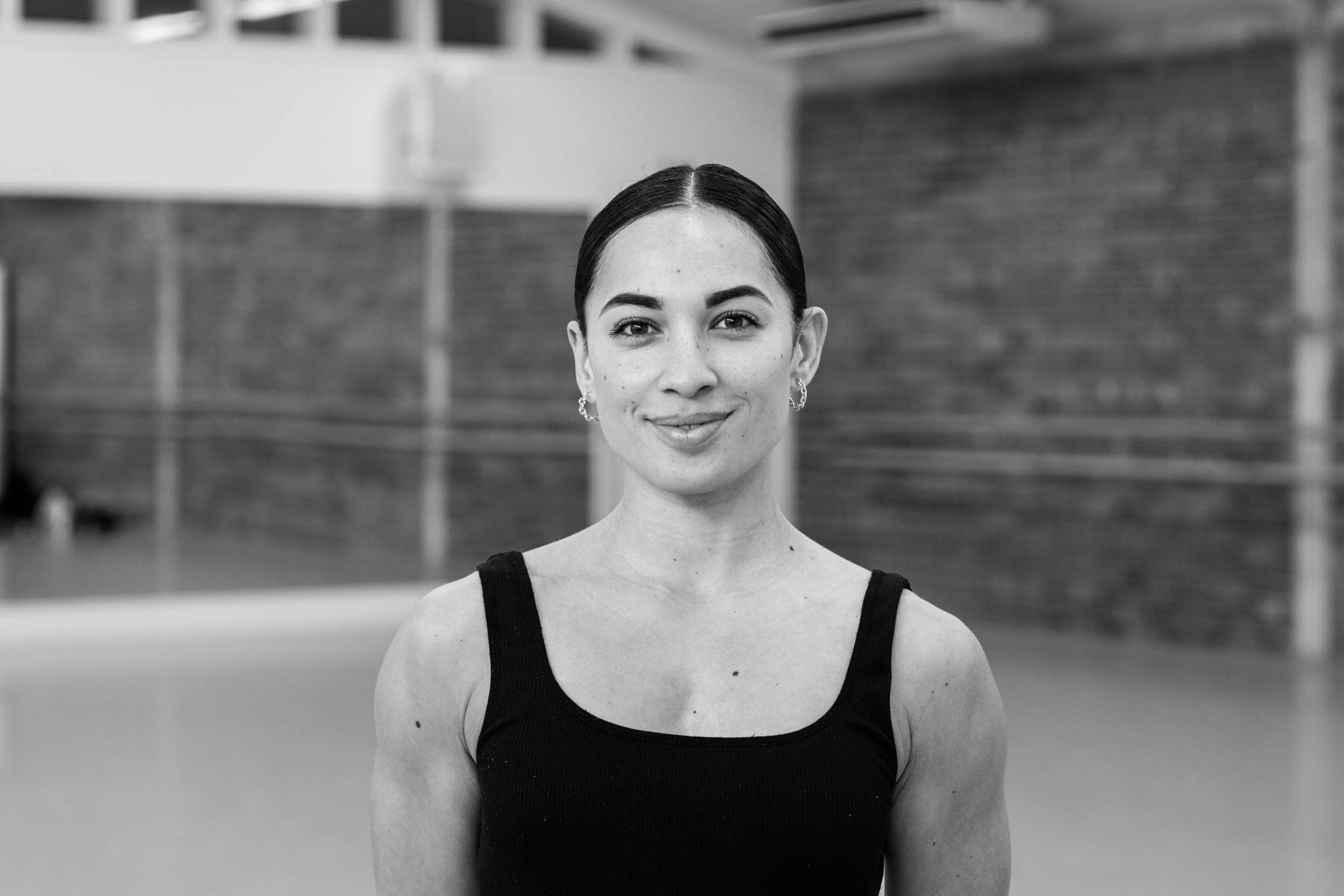 Acknowledging she wasn't exactly the most committed student, Chrissy thought she might like to be a police officer. "But you have to turn up to class in order to pass – and I, more or less, came and went as I liked, but I was too scared of my dance teacher, and of letting her down, to miss those classes."
In her last year of high school, teacher Claire O'Fee arranged for Katie Burton, a senior dance tutor from Unitec, to visit. At the end of Katie's week-long stay, Chrissy was stunned to be taken aside and urged to audition for Unitec's contemporary dance programme.
"In the week of my audition, Claire brought us up to Auckland and we stayed for a weekend to see every dance show going," says Chrissy. "I think I'd been to Auckland maybe three times when I was accepted into Unitec."
That meant a permanent move to Aotearoa's biggest city – and a two-bus-and-one-train ride from an aunt and uncle's home to daily classes. Chrissy quickly learned about personal responsibility and the discipline needed to make a career out of dance.
"It wasn't like school! There was a 'three strikes' policy, meaning if you missed too many classes without a good explanation then you were out."
But Chrissy spent her first year struggling with feelings of uncertainty because she didn't fully appreciate why she had been accepted. Unlike many of the other students, she had not had dance lessons as a child, so had to catch up with everyone else.
"I didn't even know what 'first position' was in ballet. I was intending to leave after my first year, but I was at a party when a third-year student and a dancer I really admired, Lucy Lynch, came up to me and said she thought it would be a terrible decision and I should stay. To hear that from someone I was obsessed with was amazing, so I stuck with it."
In the eight years since graduation, Chrissy has enjoyed a stellar career with the New Zealand Dance Company and travel to parts of the world she never expected to see. She joined Claire in China to teach dance; she's toured Aotearoa, Australia, Europe and North America and appeared in world premieres by some of our most noted choreographers.
She also met her future husband. Ask her about her most memorable performance and the one on December 21, 2018, at the Grand Théâtre de la Ville de Luxembourg wins. In front of an audience of 2000, boyfriend and fellow NZDC member Carl Tolentino proposed.