While in Aotearoa to shoot a local season of the hugely popular show Drag Race, RuPaul's bestie and co–star Michelle Visage chats to Aroha Awarau about boobs, ballroom and why being in South Auckland felt like home.
In the day Woman chatted with RuPaul's Drag Race Down Under judge Michelle Visage, she was very excited about what was on the lunch menu on the New Zealand set of the popular international TV franchise.
"I'm going to be gifted with my very first hāngi and I can't wait," says the US personality. I respond appropriately: "Make sure you try the stuffing – and the steam pudding!"
Her glee over being served the Māori delicacy is just one of many examples of how Michelle, 52, embraced the Kiwi and Māori cultures during her time in Auckland to shoot the Down Under version of the cult drag queen competition. Created by her best mate, drag superstar RuPaul, who was also in town, the show has earned multiple Emmy awards and become a worldwide hit.
"I have definitely made the most of my stay in Aotearoa," Michelle enthuses. "I have been walking everywhere, meeting people and even went out to the South Auckland suburb of Papatoetoe to get my nails done."
The New Jersey native, who moved to New York City as a teen, discovered Philly's Nail Bar on Instagram. When she ventured out to South Auckland for her manicure, the area reminded her of New York.
"Being in Papatoetoe felt like home. It was friendly and loving. The family love that you feel in New York is the same in South Auckland."
It was Michelle's first time in New Zealand and she wasted no time in sharing her love for the country with her millions of followers on social media. From tweeting that our signature drink L&P is a "national treasure" to the emotional experience of being gifted a pounamu from a young Māori woman on the Drag Race set, Michelle has had the true Kiwi experience.
"The Māori culture is beautiful and is an incredible culture to learn about. The young Māori woman who gave me this pounamu had it blessed by one of her elders and explained to me its cultural significance – that it's something to be gifted and not bought.
"The experience becomes elevated when you understand its specialness. It's a piece of the Māori culture that I will hold near and dear to my heart."
Michelle, who was a member of pop groups Seduction and The S.O.U.L. S.Y.S.T.E.M, has been RuPaul's best mate since the pair met clubbing in New York City in 1988. Michelle was just 18. Since then, they have worked together several times, hosting radio and TV shows and sitting side by side on the judging panel of the phenomenon that is RuPaul's Drag Race, which debuted in 2009 and has spawned 13 seasons in the US and various international versions, including in Canada, the UK and now New Zealand and Australia.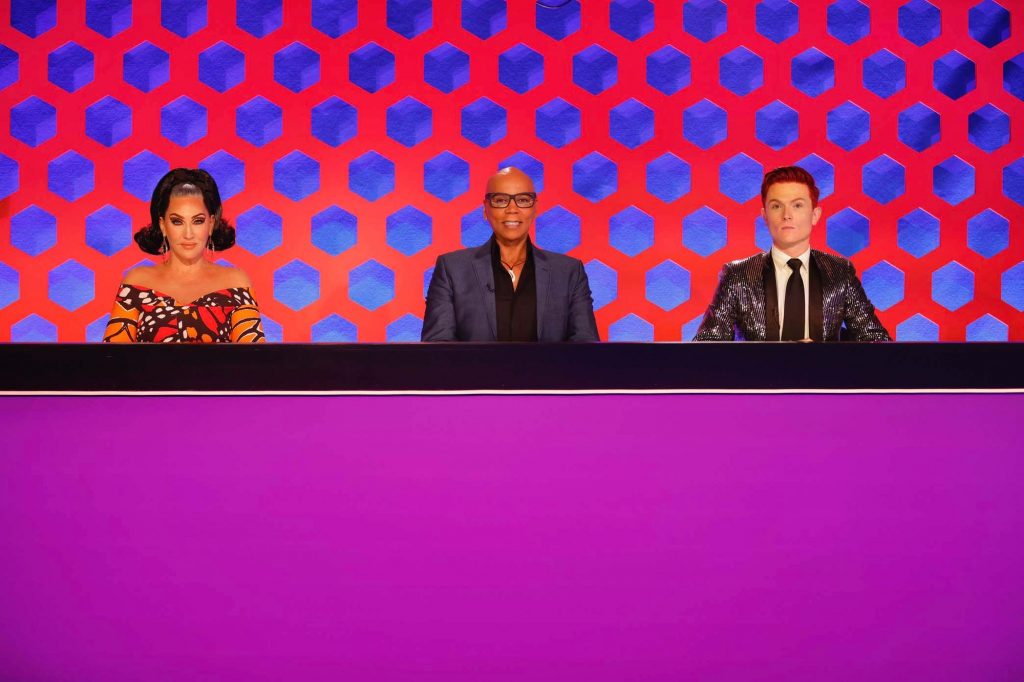 Michelle says they are so close that they finish each other's sentences, and they often know what the other is thinking.
"Ru and I are connected by the soul," she tells. "In life, you are lucky if you get that one best friend. It's about quality, not quantity. There are so many things about Ru that I love and admire. He's an incredibly gifted, generous, loving friend. Each time we are together we just giggle and carry on like we're 13-year-old schoolgirls. After 30 years, it never gets old."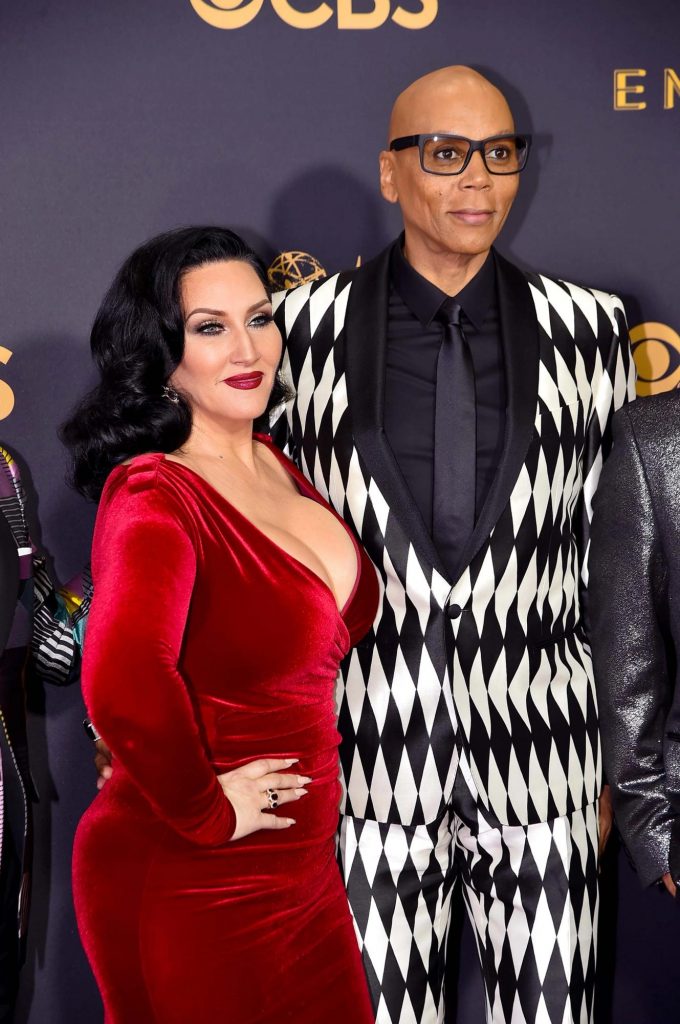 It was the right time for the pair to share the Drag Race love and bring their franchise to Auckland to showcase the best of drag in the Southern Hemisphere. Now showing on TVNZ 2, Down Under began with seven queens from Australia and three from New Zealand – Anita Wigl'it, Elektra Shock and Kita Mean.
Michelle has judged hundreds of drag queens on the show and says what's beautiful about the drag scene worldwide is that it's unique wherever you go.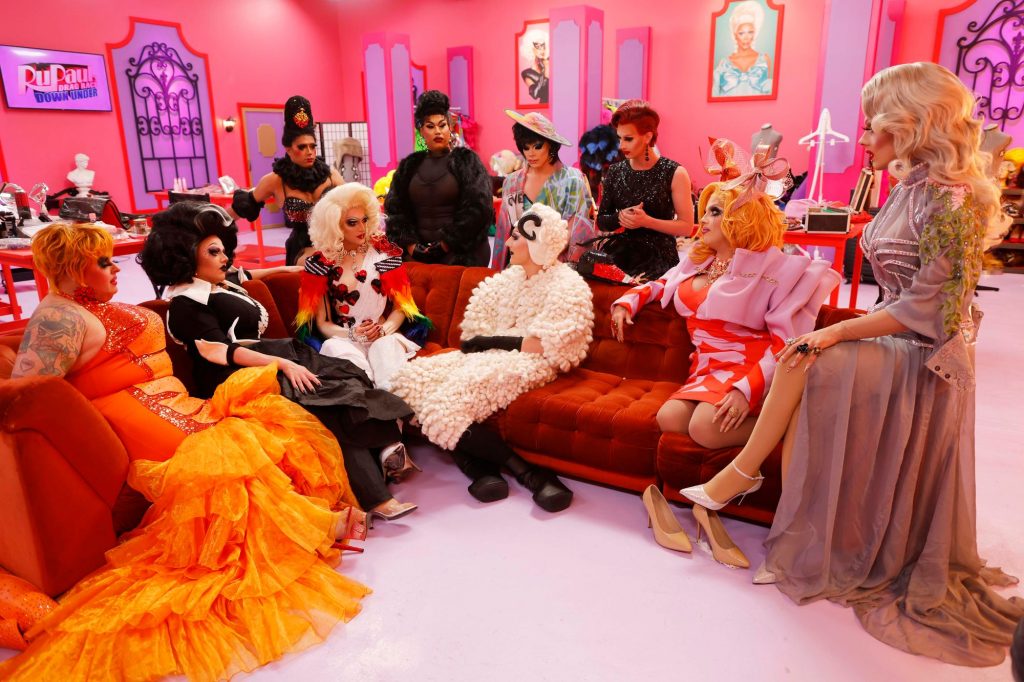 "Auckland drag is going to be different than Christchurch drag. From what I have seen here so far, everyone has their own unique style."
Although she's known to be tough on the judging panel, Michelle says it comes from a place of love. "For me, it's an honour to see these queens perform every single week. I love each and every one of them from the bottom of my heart."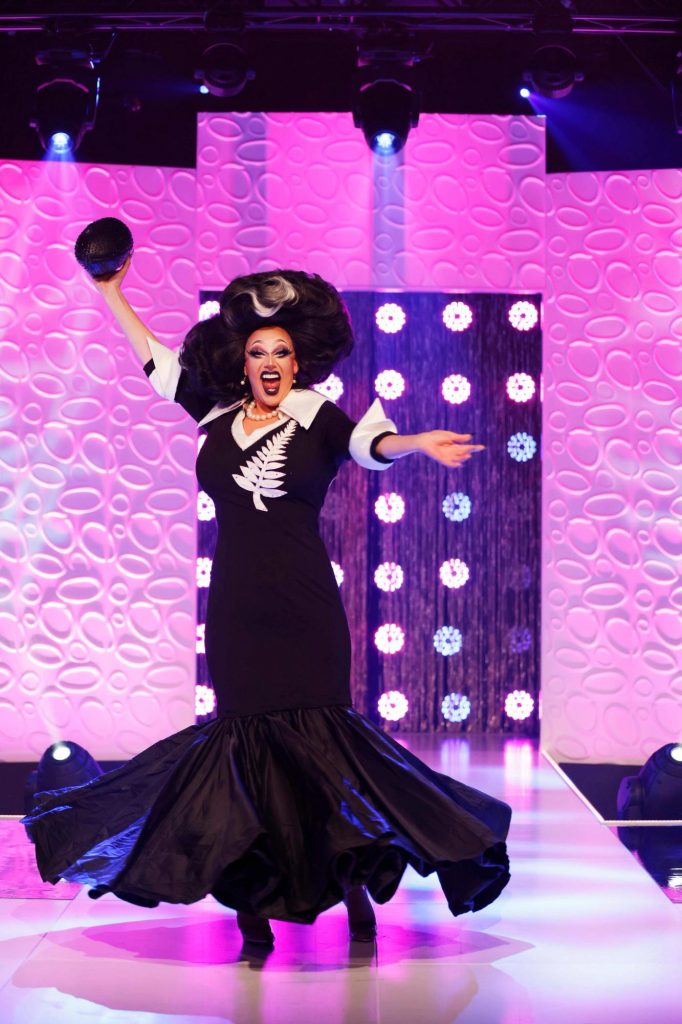 What Michelle is also impressed with is the emergence of the vogue ball scene here in Auckland, led by local groups, such as FAFSWAG, which is made up of Māori and Pacific queer and trans artists. The groups have adapted their own Pacific flair to the vogue culture of 1980s New York, as seen in the documentary Paris is Burning and the TV series Pose.
Mostly held in underground venues, the original New York balls, where queens in "houses" competed against each other in vogue and dance battles, were a necessity for drag queens of colour at the time, giving them a place to express themselves.
Michelle was one of the few women who was part of this New York scene. She competed in these competitions in Harlem in the '80s and cemented her position as an ally and advocate for the LGBTQIA+ community. In fact, she got her last name Visage, the French term for face, because of her ability to give "good face" on the runway.
She is impressed that 30 years later a group of Pacific and Māori queer youth in New Zealand can now hold these types of events, showing how influential the New York ballroom movement has been.
"When I was in the ballroom scene, everyone believed in me and loved me, no matter what. That's what we have to get back to, loving and welcoming anybody who wants to be part of a family."
The New York ballroom scene is what influenced one of Madonna's biggest hits, "Vogue", and its iconic dance moves. Michelle happens to be the Queen of Pop's biggest fan and even won a Madonna lookalike contest when she was 16, but she's cautious about the prospect of meeting her idol. Despite becoming a celebrity in her own right and rubbing shoulders with other stars, Michelle and the Material Girl have never crossed paths.
"They say never meet your idols. Madonna is on the highest pedestal. I don't want anything to change that. I'm just going to let her sit up there like the queen that she is.
"What am I going to say to her that she hasn't heard hundreds of thousands of times before? I know what she means to me and that's all that matters."
Michelle has had a hectic career as a radio DJ, actor, singer and TV host, and has juggled her many roles with being the main breadwinner for her family, which includes husband David Case and daughters Lillie, 20, and Lola, 18.
"It hasn't been easy. I have a queer daughter and I have a heteronormative daughter and they both have battled depression and have different needs.
"I'm a working mother, a sole provider for a family of four and Mommy needs to work or we don't it took a toll on my family. The fact that my husband has stayed by my side has shown me that I am very lucky. There's been lots of family meetings and therapy involved," she admits. "We made it through as a team."
Michelle is excited about her future projects and will soon add documentary filmmaker to her résumé. She has just finished filming a behind-the-scenes look at battling the debilitating Hashimoto's disease, which she was diagnosed with at 29, and why it led to her decision to have her breast implants removed. Michelle has had three sets of breast implants over the years, the first when she was 21.
An autoimmune disorder, Hashimoto's disease attacks the thyroid gland, which for Michelle caused fatigue, hair loss and weight fluctuations. Medical studies supported her suspicion that her implants might have had some connection to the illness, and she made the tough decision to have them taken out. She's been open about this period of her life and has even addressed the issue during episodes of Drag Race.
"It's an obvious part of me missing, so for me to not have addressed it would have been very awkward," she reasons. "I've helped a lot of women understand what breast implant illness is and know that we are not crazy because the doctors and surgeons tell us that it doesn't exist.
"I love big boobs. I've always wanted big boobs and I had my time with my big boobs, and it was time to retire them. For my whole life, I fought the fact that I was flat-chested and now I don't fight it. I just accept the way it was meant to be."
Michelle is honoured to be part of the RuPaul's Drag Race family, which has garnered millions of fans around the world. She describes devotees of the show as a passionate community but says, at times, they can be confronting.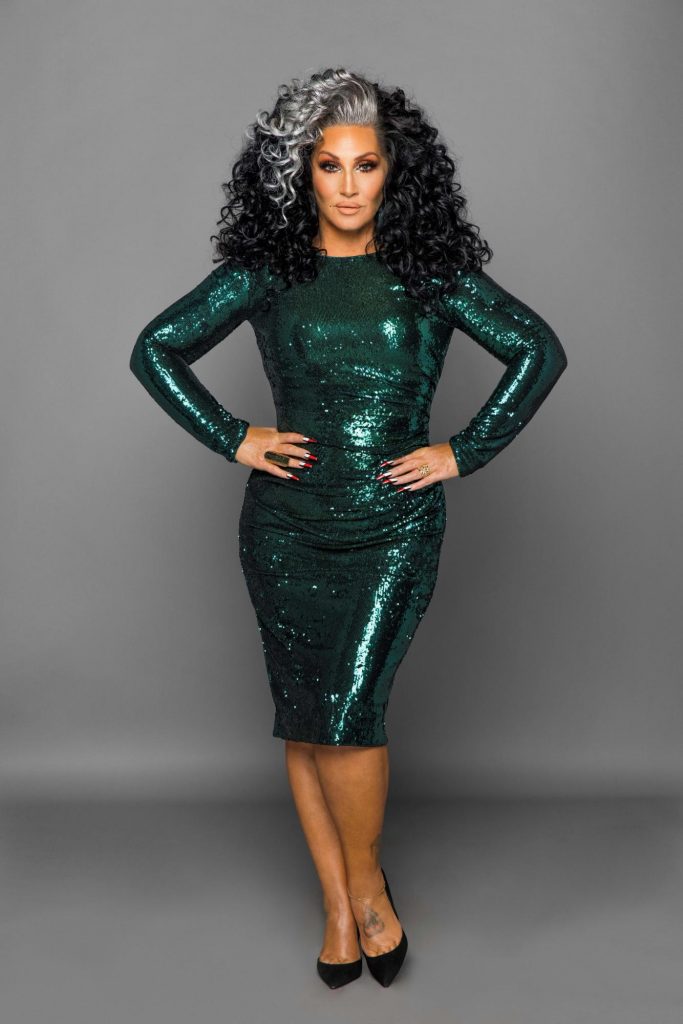 "There can be a lot of division. I think that our queens of colour do not get treated the same way as our white queens. Skin colour should not play a part in anything and definitely not in drag."
She says the legacy of the groundbreaking show is the message to love yourself and embrace what makes you different.
"The show resonates with people because they can see that they are not alone. They might not fit into the social norm or are bullied and don't understand why and think that being different is bad.
"They can watch RuPaul's Drag Race and see these artists and their life stories and can relate to them," says Michelle. "It gives them hope. They can be weird and be celebrated."