From Patricia Grace to Keri Hulme, Māori wāhine novelists have always made their mark in the literary landscape in Aotearoa – and that tradition continues.
We meet four Māori wāhine novelists who are carrying the torch and making a splash in the local literary world. They talk about writing their first novel and words of wisdom for aspiring wāhine novelists.

Shilo Kino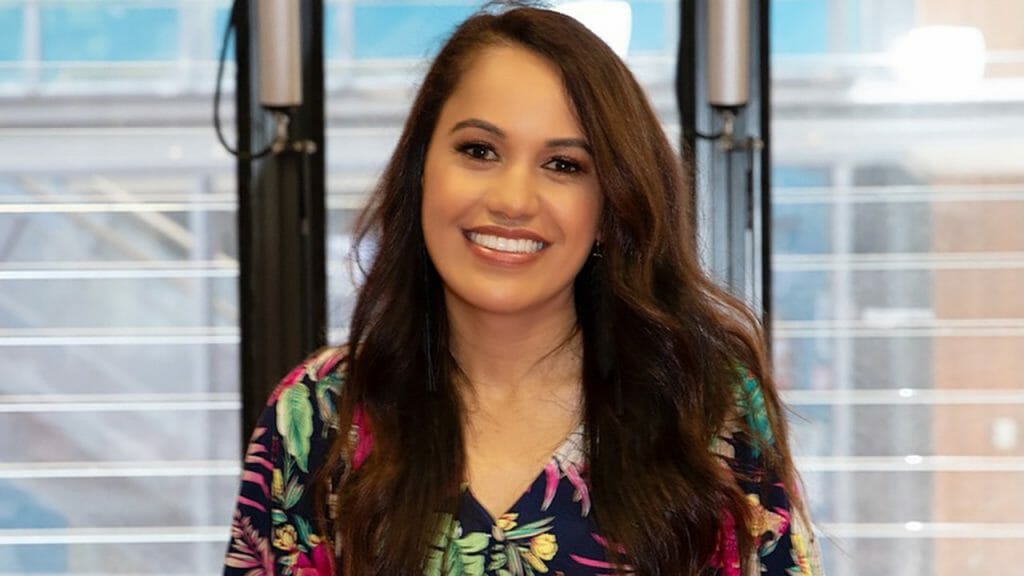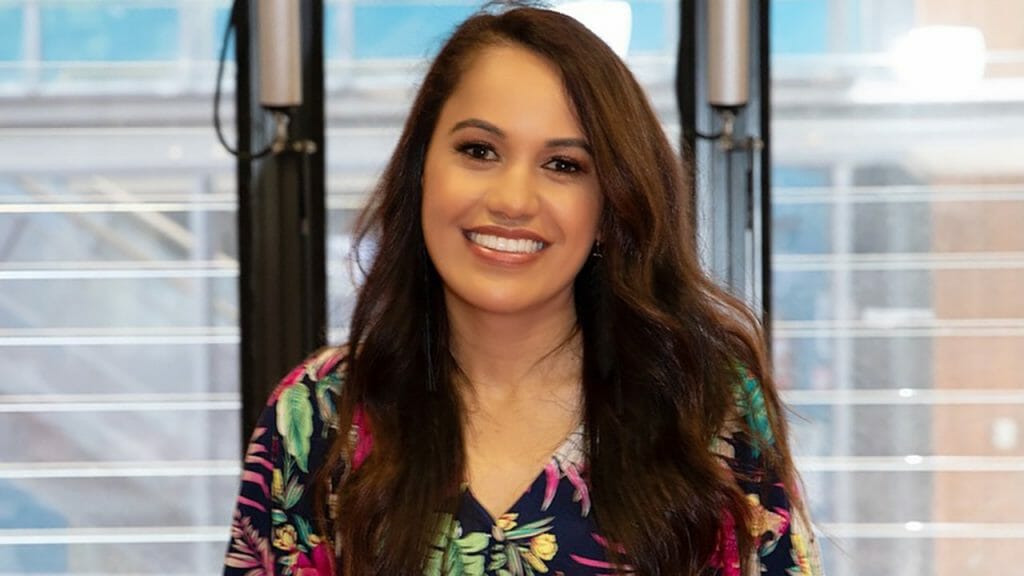 Age: 33
Iwi: Ngāti Maniapoto, Ngāpuhi
Novel: The Pōrangi Boy
I grew up in Waipu, a small town in Northland that is deeply rooted in Scottish heritage and history. This meant I spent my childhood celebrating Scottish culture and learning about the history of Scottish pioneers arriving in Waipu before I learnt about the history of my own iwi. There weren't many Māori in Waipu and I lived away from my marae so I never felt like I belonged. I read books and wrote to feel a part of something. Many of the books and media I read and consumed were Pākehā but when I stumbled across stories from the likes of Maya Angelou, Toni Morrison, Patricia Grace, it was for the first time I really felt seen.
At university I was heavily influenced by the writings of scholars such as Dr Leonie Pihama and Dr Rose Pere. I was studying journalism and I was also one of the only Māori students in my class. I remember reading an article by Dr Pihama about racism and the media. Her critical thinking changed the course of my career and ultimately my life. She validated my childhood experience and made me feel like I wasn't alone, that I can reclaim some of the power back that I felt like I had lost. This is the power of Māori writers, the way our words can heal each other. Because words and stories have harmed Māori for far too long.
I always knew I was going to be a writer! I used to sit at home and write stories and magazines while my friends played outside, it's just something I have loved since I can remember.
My first novel was a young adult fiction book called The Pōrangi boy, released in November 2020 published by Huia Publishers. It is about a young boy called Niko who is bullied and called 'pōrangi' or crazy for fighting to stop a prison from being built on sacred land, inspired by the protest at Ngāwha. Our history is shaped by injustice and the fight for our whenua and I wanted to write a story from a young person's perspective.
I had never written a novel before. I wrote 50,000 words, sent it to Huia publishers and they recommended I apply for Te Papa Tupu, a six-month writing programme designed to develop Māori writers. I was accepted and mentored by the amazing Jacquie McRae. I worked with her for a year on refining the manuscript. I wouldn't have been able to finish The Pōrangi boy without Jacquie and Te Papa Tupu. It taught me invaluable writing habits and also offered me a community of other Māori writers.
The greatest challenge was trying to write and work full time. Both jobs (journalism and writing) require mass amounts of energy and I was at full capacity. I was living in Tauranga at the time and I really didn't have any other life. I would wake up, jump in the ocean, write, go to work, come home, write, sleep. Repeat.
The reaction for The Pōrangi Boy is more than what I could have hoped for. It won the Young Adult book of the year at the NZ Children book awards and sold thousands of copies. It's also used in many schools' curriculum across the country and I've had many opportunities to visit many tamariki over the last two years. A highlight for me was going back to my old English teacher Mrs Northey and speaking to her students. Mrs Northey had a big influence on me growing up and always encouraged my writing. It was one of those full circle moments and also my last school visit for a while as I move into adult literature.
The challenge of being a wahine Maori writer is that often the work we do is heavy. We have a lot of pain that comes from colonization. I love the words of Whaea Toni Morrison who says, 'there are certain kinds of trauma that are so deep, so cruel but unlike money, unlike vengeance even unlike justice… only writers can translate such trauma and turn sorrow into meaning.' And that's the power of Māori wahine writers.
Me maumahara koe, he kākano koe i ruia mai i Rangiātea. You are a seed sown in the heavens and born of greatness. Our stories are unique and have the power to heal the world. We are the vessel and instrument for many untold stories. I draw strength from my tīpuna who were the greatest storytellers.
Another challenge is being careful not to perpetuate stereotypes. Unfortunately, there are still people in the world who think one Māori story reflects the culture as a whole. As Nadine Anne Hura said, 'Alan Duff wrote his story, but someone else's machinery propelled it into the world as gospel.'
I always try to ask myself; how do I tell my truth without contributing to an old, tired narrative? Is the story I'm telling trauma informed or trauma led? There's nothing worse than making trauma porn for the appetite of certain audiences.
I have worked as a journalist for the last seven years and I've recently moved into communications to help support my writing. I've just finished writing my manuscript, an adult fiction book titled 'All That We Know.' The spiritual wound left from the loss of land impacts whānau for generations and I wanted to show what it's like for a young wāhine navigating life, relationships, identity and whānau here in Tāmaki Makaurau. That's all I can really say right now! The Pōrangi Boy is a book I wished was around when I was a child. 'All That We Own Know' is a book I want to read now as an adult. I couldn't find it so I wrote it.
My advice to other writers is that there's no right or wrong way to write. When I was trying to finish my second book, I promised myself I would write at least an hour a day. Sometimes that hour would turn into five, or it would just be an hour but after a month, two months, you've written thousands of words. I write best during Whiro phase of the maramataka so knowing yourself, how connected you feel helps with writing.
Writing is often about observing. My notes app is ridiculous, it's filled with random words and ideas. A thought will come into my mind or something will spark a thought and I'll write it down straight away. Find what works best for you! Also apply for Te Papa Tupu. Find other Māori or indigenous writers. We thrive best in community and writing is one of the loneliest mahi that you can do.
Whiti Hereaka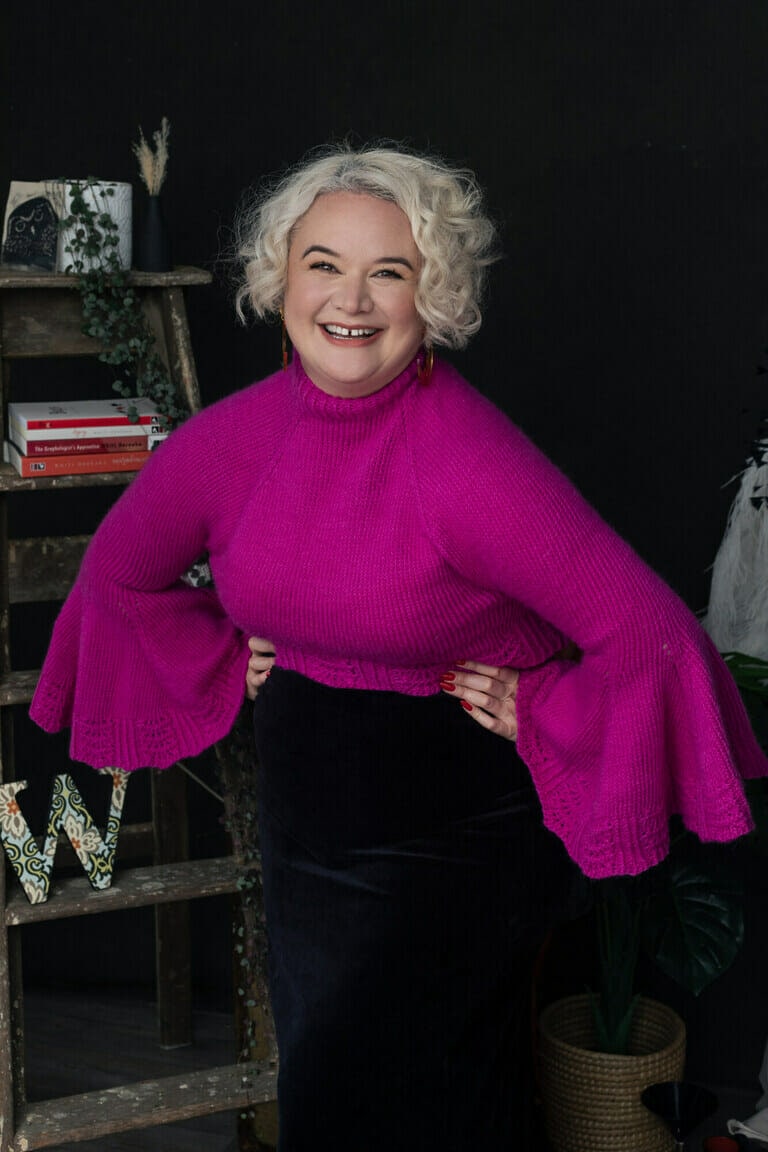 Age: 45
Iwi: Ngāti Tūwharetoa, Te Arawa, Tūhourangi, Ngāti Whakaue, Ngāti Tumatawera, Tainui and Pākēha.
Novels: The Graphologist's Apprentice, Bugs, Legacy, Kurangaituku
In 2022, Whiti won the Jann Medlicott Acorn Prize for Fiction at the prestigious Ockham New Zealand Book Awards
I grew up in Taupō and my family encouraged my writing and storytelling. There were always books in the house and my father tells a good yarn — so I grew up with the idea that being able to tell a good story and keep an audience enthralled was a prized skill.
I read a lot and widely and my interest flits from subject to subject. When I was in school, I was familiar with Whale Rider and Pounamu Pounamu, and I chose The Matriarch as a book for my senior prizegiving prize in English. All these novels were written by Witi Ihimaera.
I didn't want to be a writer, that wasn't really something I thought of. I wanted to be a vet, an actor, create muppets. Writing was an outlet, a way to make sense of the world for me. The first story that was published in the local paper was called A Story of Great Importance (got to love the confidence of an eleven-year-old!)
My writing is a response to the world. Usually, I'm trying to figure out a problem or behaviour that I find baffling through writing. That makes it difficult to categorize what might inspire me to write — anything and everything is a source of inspiration.
It is easier for me to think about the ideas that turn into projects rather than just a fixation for a week or two. Ideas that keep reoccurring, or that connect with other ideas to create a net for my attention. those are the ideas that have legs, and I will write, because by then I have no other option but to write it. It is an all-consuming idea that must be let like blood from my body so that I can have peace.
The most moving and humbling thing that has happened to me as a writer is when young wāhine have thanked me for writing Bugs because they finally saw themselves in a book. I think it is empowering to see someone who is like you in a work of fiction, on the stage or on the screen — sometimes it helps to validate your experience of the world. And I think the world is richer in having many voices tell stories — it reminds us of how each of us is unique but also how many of our experiences are universal.
My first novel was called The Graphologist's Apprentice and it was published in 2010 by Huia Publishers and took me four years to write. Plotwise it's about a young woman, January, who finds her vocation when she answers a random card she finds in the supermarket. Graphology is the study of personality through handwriting, and the graphologist in the novel, May, is watching as her profession and art slowly dies out. The two form a friendship that they both desperately need but are both too stubborn to admit.
What inspired the novel was my interest in fonts and how the design of letters communicates. Very early on I thought perhaps it would be a story about a woman that falls in love (literally) with letters. I think that's how I stumbled across graphology and because graphology relies on handwriting, I wondered about how a graphologist feels about a world that primarily uses digital communication.
I was working in the Stationery Department of Kirkcaldie and Stains at the time and we had a regular customer who would call us to place orders. She was an elderly woman who was housebound. Sometimes I thought that she called us just to have a bit of a chat, to have human contact so I thought about loneliness and graphology: studying human behaviour when you are isolated from a community.
I rearranged my life to make time towards writing my first novel. I looked for a job in administration so I could work fewer hours but still had a comparable income to working full-time in retail. I got up early to work on the novel before I went to work.
It was more of a slow burn than I had experienced with theatre, where audience reactions are immediate, and reviews come in the next day. But when they did come in, they were good. It was short listed for the First Book, Commonwealth Writers Prize (Asia/Pacific) in 2011.
I've published three more novels since; Bugs, Legacy and Kurangaituku.
I don't think I can divorce the challenges of being a novelist from the challenges of being a Wahine Māori novelist because I don't know a reality outside of being a Wahine Māori novelist!
Probably the biggest challenge is having the time and space to write. It takes me a while to write a novel, mainly because I try to reinvent my process and try to push my understanding of the form with each new project.
There are external challenges of people perhaps thinking that I ought to write about certain things or the perception that people outside of Te Ao Māori might not understand my work but I've never really been worried about that! I know not everyone will embrace my mahi and that's OK.
It would be nice if being a novelist paid the bills, but outside of occasional grants and prizes it really doesn't. I've worked in retail, office administration, free-lance contract writing, script writing for TV, teaching, mentoring, manuscript and thesis assessor. My job now is Lecturer of Creative Writing at Massey University.
I'm in the research phase of a new novel that is a haunting/possession story, tentatively called Ariā. It follows the life of Ariā from a child to a young woman and the presence of an entity in her life that influences her. At the moment, my reading list is heavy with horror. I'm also interested in page design and how that can help to support the story that's being told, so I'm reading works that play with form.
I'd like to push myself and my work into new and strange directions. At the moment I'm interested in how I can use a Western form of storytelling and subvert it with a more Māori way of telling stories.
The advice I would give other novelists is read works that are similar and works that are different from what you want to write. Carve out regular writing time, it doesn't matter if it is only a short amount of time as long as it is consistent. Give yourself time to dream — a lot of my writing time is just thinking time, figuring out the connections between thoughts.


Related article: Novelist Whiti Hereaka on retelling a famous Māori folk tale
Lauren Keenan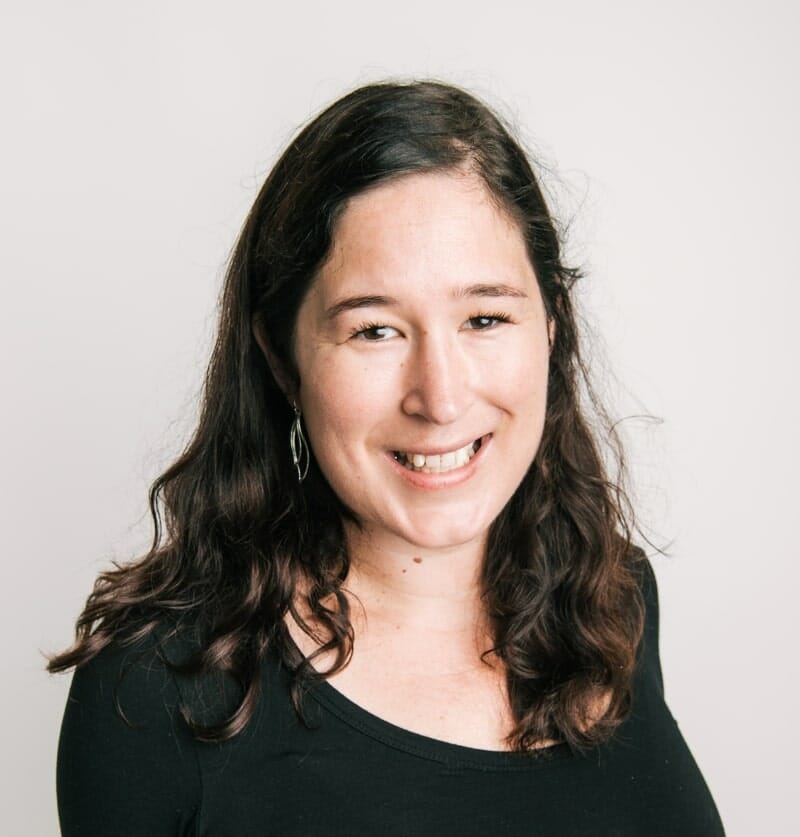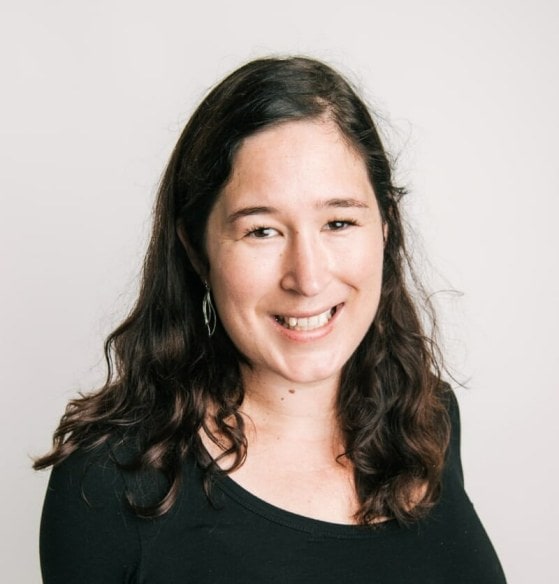 Age: 42
Iwi: Te Ātiawa ki Taranaki
Novel: Amorangi and Millie's Trip Through Time.
I grew up in Porirua, near Wellington. We later moved to New Plymouth, then a satellite town of Palmerston North, where I spent my formative years. I think where I grew up has informed my writing quite a bit, especially in terms of what we think of when we look at what it means to be a New Zealander. So much of our literature is set in either the big cities or rural/small towns. There isn't so much about those awkward in-between places that have a real cross-section of people. All of my stories are set in those in-between places.
I am the oldest of four girls. It's fabulous, being one of four girls. Sometimes it feels like we're greater than the sum of our parts. Especially when we're all together. The others may say I'm bossy being the eldest, but I beg to differ.
I've had such a large range of writing influences. The single most meaningful was probably the American novelist Richard Yates. I'd never have read him myself, but my best friend gave me his book of short stories Eleven Kinds of Loneliness for Christmas one year. I read it because it was a gift (and I was being polite). I remember just being blown away how he'd turned little, dull stories about regular people into this beautiful, meaningful commentary about the human condition. I put down the book after one of the stories and thought "that's what I want to write."
Closer to home, I can't go past Witi Ihimaera in terms of influences. The New Net Goes Fishing was one of my favourite books in high school, and I've read it many times since. I realise now I've mentioned The New Net Goes Fishing and Eleven Kinds of Loneliness together that it's the same thing about both of them that has left a strong impression on me – stories about regular people that have real emotional impact.
I've always loved writing, but never really thought that being a writer was something I could do seriously until very recently. It was always just a hobby on the side. The first story I remember getting critical acclaim for was one I wrote when I was eight about monkeys escaping from the zoo. The classmates loved it. Probably because the monkeys had the same names as the teachers …
Mostly I want to tell stories that help people learn more about important things like New Zealand history or human psychology. Although I don't want my stories to be too earnest, either. If I want to achieve anything with my writing, it's helping people feel seen.
The Maori wahine voice in Aotearoa literature is important! I don't think we all have the same voice, though. If I were to be super geeky about it, I'd say we're like a Venn diagram of voices with lots of overlap between us but also the things that set us apart. But it's that area of overlap that's the most important part, because that captures a voice that hasn't been heard enough historically. We've always been a bit-part in someone else's story. Not the main part. I hope that the more Māori wāhine write, the more our young people feel emboldened to step forward and take their place in the world without feeling like things like books and writing aren't for them.
My first novel was called Amorangi and Millie's Trip Through Time published by Huia Publishers in 2022. It's about two kids who lose their mum in the past and have to go up each branch of their family tree to find her. It's about the relationship we have with our ancestors who have gone before us and has a significant focus on New Zealand history.
Both of my grandmothers passed before I was born. My whole life I've had this fantasy of going back in time and hanging out with them. That feeling was the seed that this book grew from.
It was about two and a half years between writing the first word on my computer and seeing it in the shops. In terms of the writing itself it was about a year on and off, although most of the first draft was written during the big COVID lockdown in 2020.
One of the hardest things about writing for me is having to either put drafts away to give yourself space or have it in the hands of other people so there's nothing you can do on it at that particular time. It's odd when that happens, like you're working at something and living and breathing it, then all of a sudden there's nothing you can do to take it forward. It's taken me a few books to appreciate that's actually an integral part of the process (and a chance to start something new!)
The highlight is seeing the actual book and thinking "wow, it's not a Word document on my laptop anymore." I've yet to experience that moment without having a wee tangi (of the happy variety, of course).
My issue isn't so much having to make myself write – I have more of an issue with stopping, especially when I'm in flow. I think of it as stumbling into a writing-hole. This can turn me into a very boring person as well as a very sore person, as long stints at the keyboard are terrible ergonomically. So, I rely on my husband and kids to say to me "oi, that's probably enough for today, now get some sleep!"
I think a real challenge for all diverse writers – certainly internationally – is that it can feel like there is only so much space in the market for diverse books. No-one ever says "oh, we can't have another hardened ex-cop/ex-military/ex spy white guy in his 50s fighting crime because we have too many of those books already." Yet, for books about people of colour or other diverse characters, this is a limitation to making it internationally. The books risk being put in the "other" box, even if the book itself has universal themes.
I have two more adult novels in the later stages of the editing process. I have also finished the second instalment in the Amorangi and Millie series and working on a third.
My advice to aspiring writers is just start writing. Sometimes it takes 10,000 crap words before you write ten good ones. Believe me, that's been my experience!


Tamara Wharerau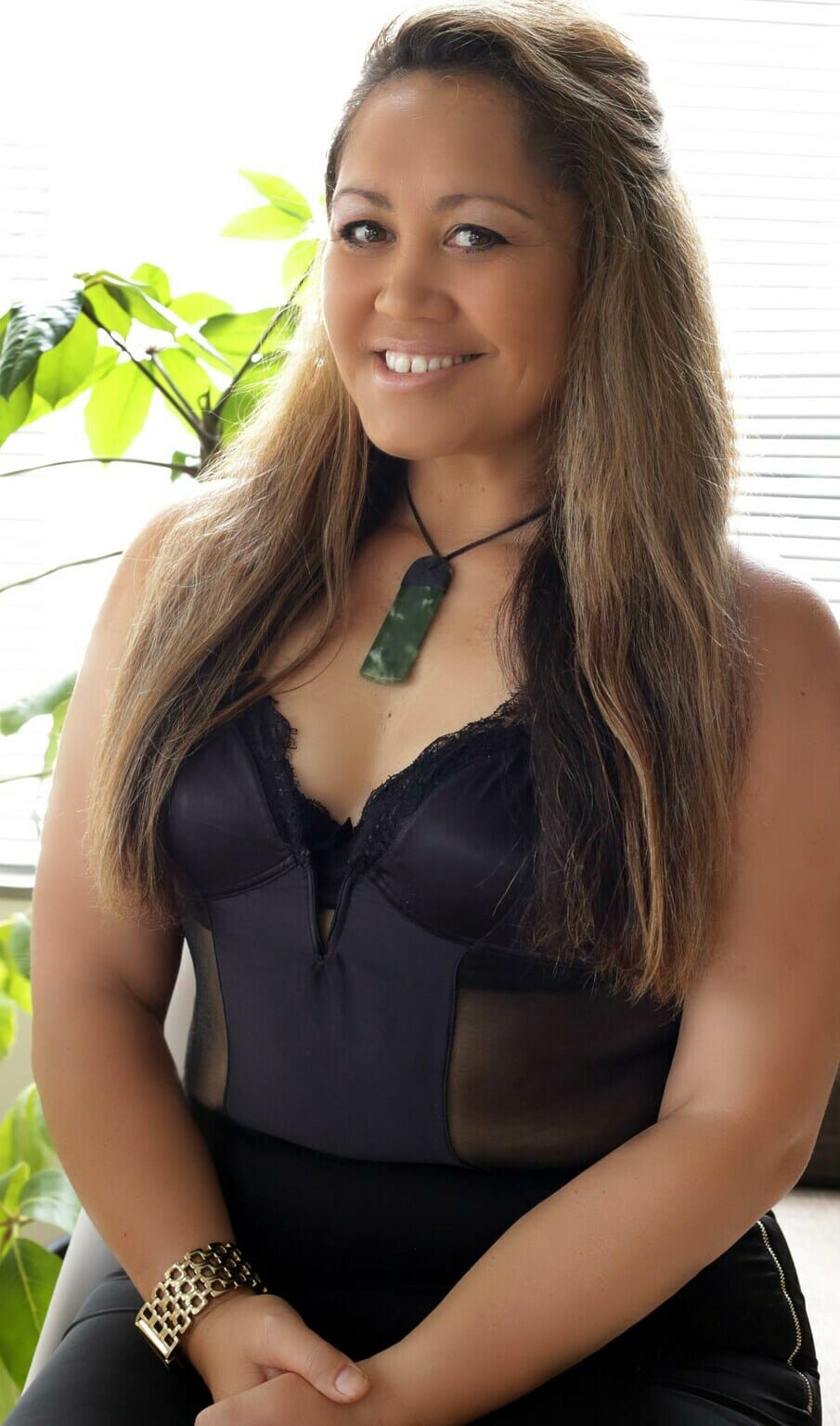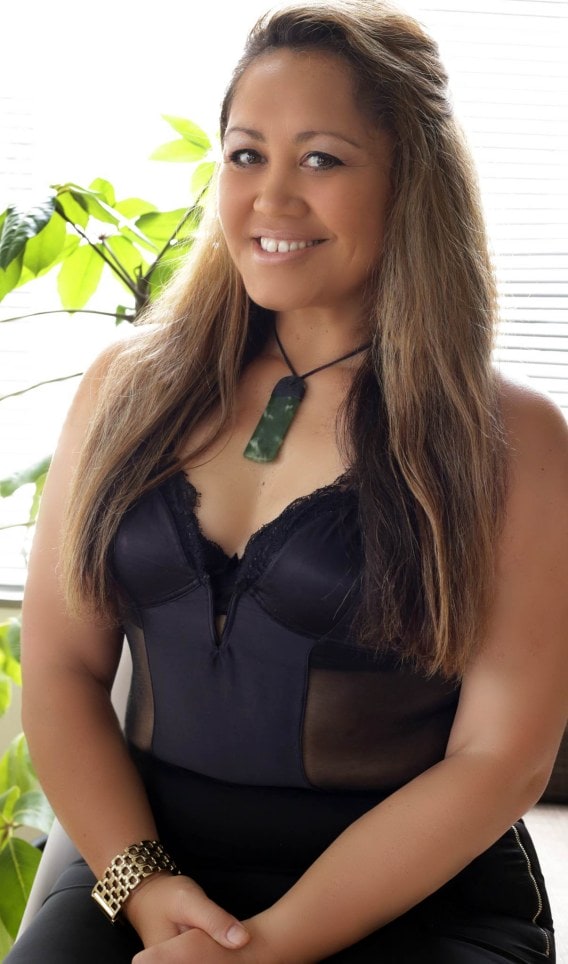 Age: 45
Iwi: Ngàpuhi, Tainui
Novel: Dream Catcher – A Star Is Born The Celestial Adventures of Tamara Star
I was born in Papakura and grew up in Otahuhu South Auckland until I was about 20 years of age. I then moved to West Auckland. The environments that I've lived in and my life experiences have brought me to become a writer. My mother is an artist, poet, seamstress, knitter and designer. I would always find her visions and thoughts in the music records, art and poems she left lying around the house. I guess you can say I am a multi diverse creative who enjoys fusing my stories with other media because my mother taught me that there are no limits to your capabilities and dreams.
During my younger years I remember reading some of my favourite stories written by Roald Dahl and Margaret Mahy; .James and The Giant Peach, Witches, Bad Jelly The Witch.
My grandfather Waihoroi Shortland, and my uncle Lawrence Wharerau are both writers in television, film and journalism. They've both been my greatest influencers in writing. I never really thought that I'd become a writer, or a character in my own stories and movies or even a major public influencer. But I guess somehow along the way I followed in their footsteps. I loved family fantasy movies. They always seem to whisk me away into worlds far away from all the pain of the world and would take me and my family on magical journeys that I felt always brought us closer together. This is where my passion for writing tasteful and inspiring fantasy content would ignite my imagination and creativity. Somewhere in the back of my mind, I always knew I'd write the stories of my life. Because many moments of my life fascinate me.
The voices of our Màori Wàhine Toa are vital in today's literature. We are natural leaders and nurturers. We hold universal knowledge and the keys to change the state of the world it is in today. Our tamariki and rangatahi are faced with many challenges nowadays and we as mothers and carers have solutions that have the ability to cleanse and clear the way. We as Màori Wàhine Toa have the tools to make the path smoother for our future generations. So that they can thrive and survive in a world that is forever changing.
My first novel is called Dream Catcher – A Star Is Born The Celestial Adventures of Tamara Star. It's young adult fantasy book and audiobook is a story based on me. It's about an adventure that takes me on a journey that shows me where I originated from before I entered this world. It connects me to my authentic self and to my Atua and Tūpuna. The book was self-published in 2022. I decided I wanted to have full control over my creations, so I didn't prioritize getting published by a major publishing company. Being self-published means I receive 100% if the royalties and gives me the flexibility and control over how I wish to distribute and market it.
The book was inspired by my own life. In 2006. after attempting to take my life, I was diagnosed with having a severe case of drug induced psychosis. I had over a long period of time overdosed on methamphetamine and a cocktail of A class drugs and alcohol. I was placed in ICU then into mental health care and rehabilitation for 4 weeks. I remember fighting for my life and praying to God to send me a life line out of the mess I had got myself into. I almost didn't make it out alive. But Io eventually sent me Dream Catcher. I immediately began typing my story into my laptop. Dream Catcher has been my saviour and the key to unlocking my passion for writing. Dream Catcher has helped keep me alive the past 17 years. It's the foundation for my purpose in this world, which is to educate our tamariki and rangatahi about the dangers of 'meth' drugs and alcohol. Dream Catcher is a symbol of how we're better without them and how our dreams can support us through the hard times. Dream Catcher is proof that dreams are possible if only you believe.
Writing and producing the book and audiobook while dealing with severe psychosis was the most challenging of all. I literally lived in a horror movie that played every second of the night and day for 15 years while I tried to deal with life in general as well as writing the book. Beneath the surface I was facing my demons. But amazingly I pushed through and in time the nightmares subsided. I kept reminding myself of my WHY? And the reason why I had been given a second chance at life.
My advice to other writers is to be bold and brave. Challenge the status quo and bust through all limitations keeping you imprisoned by the social constraints that stop your authenticity from shining. Be unique, dream big and be not only a writer but everything you secretly wish to be. Believe and trust in yourself And write with a purpose that will help change and make the world a better place.