Jewellery is an investment. A bespoke piece starts with a story and they're made to be treasured forever. Maybe you'll pass the piece down, for it to live another life.
Meet Kevin Thorne, the local Auckland jeweller creating bespoke pieces in the heart of the city. In his first creative role, Kevin practiced as an Architecture major, working on conceptual modern designs and with a range of different materials. This led him to experiment on a smaller scale, with jewellery. His work draws on his experience in architecture, playing with different structures and compositions. Angular structures are paired with unique gemstones and curved panels often described as a playful harmony of feminine and masculine proportions.
Refining his practice, Kevin has designed his own signature clasp dubbed 'The Key,' forgoing traditional clasps, so that the entirety of the piece is a work of art, "no part of a necklace or earring is forgotten."
At his studio, housed within the concept store The Shelter, we sat down with Kevin to talk all things bespoke creations, collaborations and his new favourite material, the freshwater pearl.
How did your label first start? Talk us through the journey.
It all started from a ring making workshop I took one weekend. After I got the taste of jewellery making, I built my own bench and set up a home studio. I used to make a ring every morning before going to work, it was such a great creative outlet, especially back when I was practicing architectural design full time.

When I turned 30, I decided to take a break from my full time job. I started exploring, reflecting and seeking a greater purpose for the next decade. Looking back, I am extremely lucky for how it all worked out. I found a fine balance in life, and that was how Kevin Thorne was born.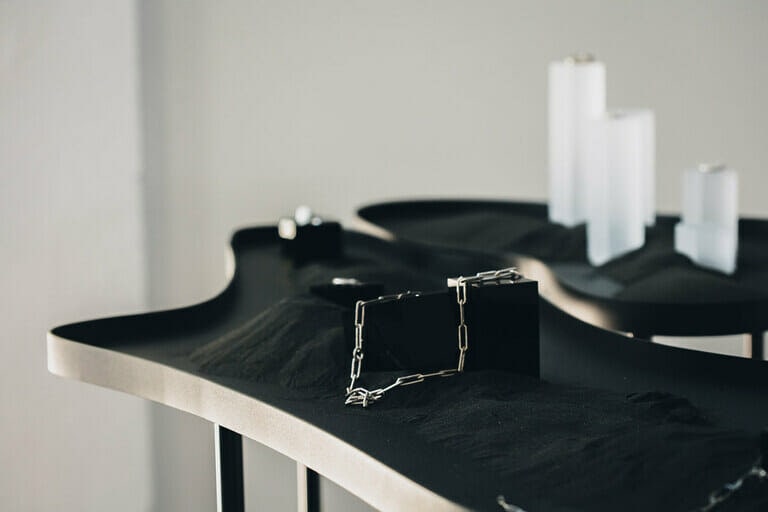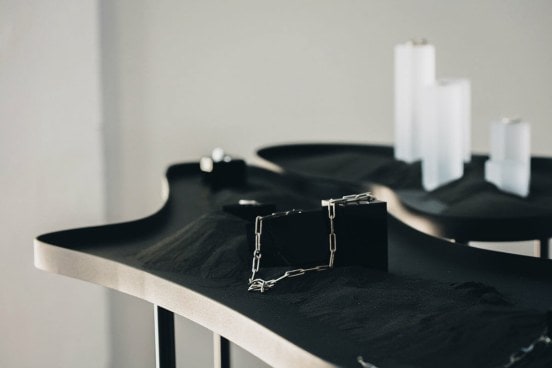 Tell us about you.
I grew up in Shandong, China. My parents exposed me to many traditional art forms when I was young – calligraphy, painting Weiqi – the oriental aesthetic embossed in me subconsciously. Later on, the practice of architecture design offered me a methodology, a way of thinking. Jewellery making gave me an opportunity to bring these two worlds together.



How would you describe Kevin Thorne to someone who's never seen it?
Making each piece of jewellery is like writing a story. Jewellery is a medium for me to deliver a point of view, an emotion, a feeling or an attitude and intention. I would say when someone picks up a piece of my work, that piece becomes a conduit, holding a personal conversation between me and the other. I play with structure, giving it a slight feminine edge. Expect to see panel motifs, pearls and gemstones and unexpected pairings.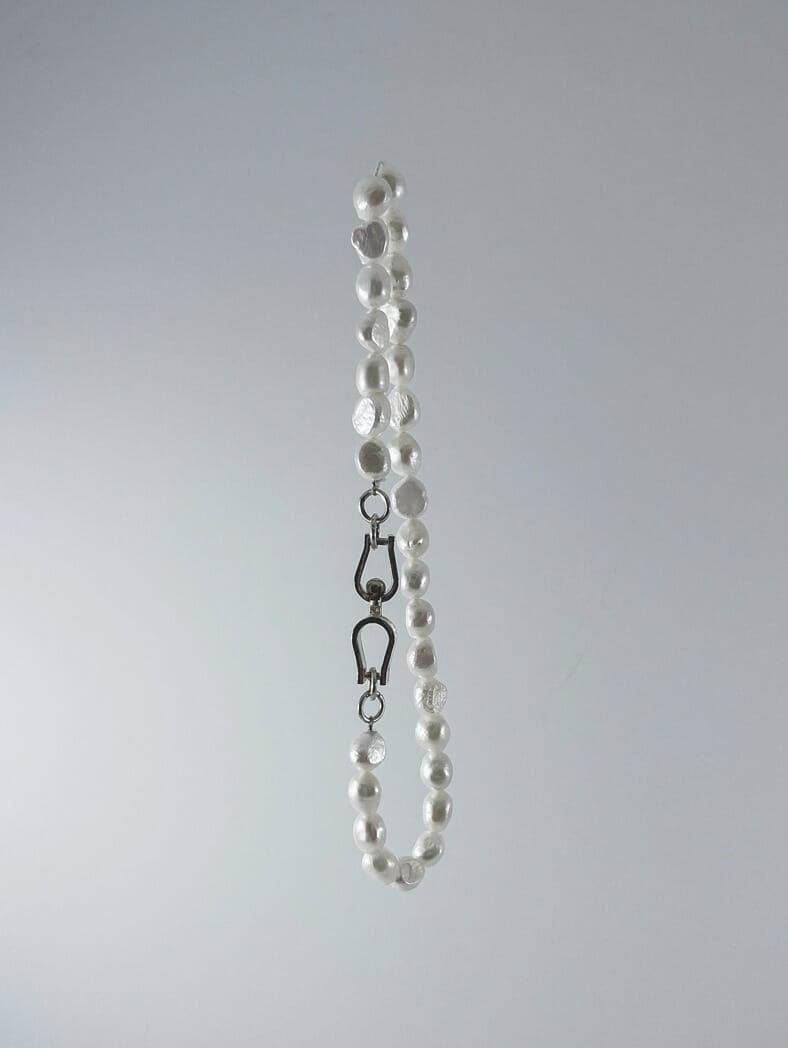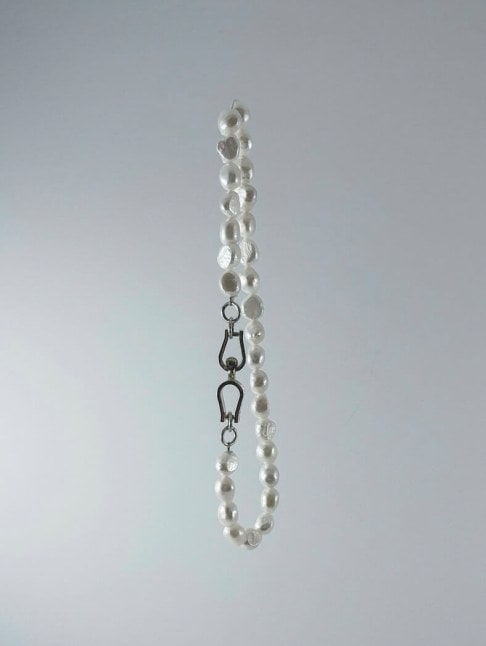 How does your background in architecture shine through?
Fundamentally, architecture design for me is to observe and understand space and people. That is the foundation of the three Kevin Thorne Collections – Form, Structure and Humanity. After a decade studying and practicing architecture, this perspective becomes part of my identity. It showed me a path of seeing design on a philosophical level.



Tell us about your latest collection
For my latest release I collaborated with the Creative Director of The Shelter, and founder of conceptual brand Symetria, inspired by her new collection 'Part 09'.
Having my store at The Shelter, I am surrounded by many talented fashion brands. It was here that I started to understand and appreciate fashion, discovering the shared design aspects of jewellery and clothing. Taking on the same concept, I created the collection Xuān – the textile of traditional Chinese calligraphy paper, Xuānzhi. The touch of the paper is sentimental to me. We used the unique texture to compliment the original concept of paneling construction.
View the collection here. https://kevinthorne.com/collections/xuan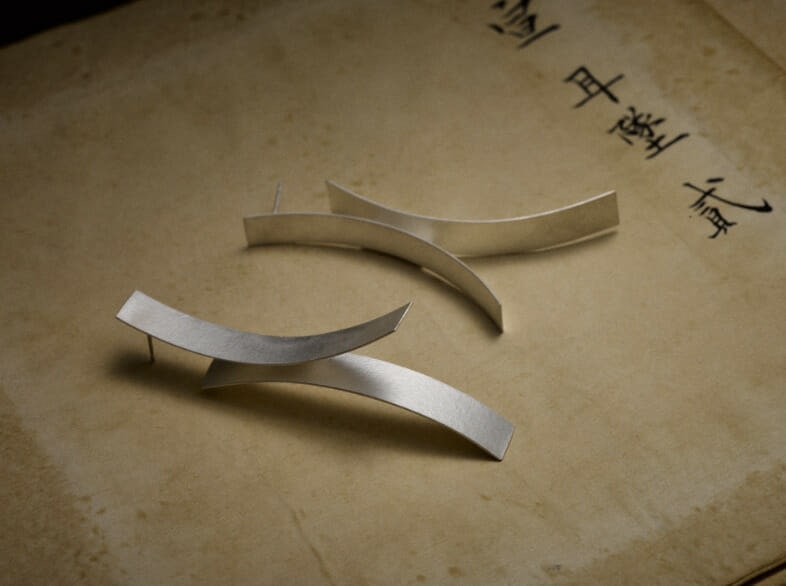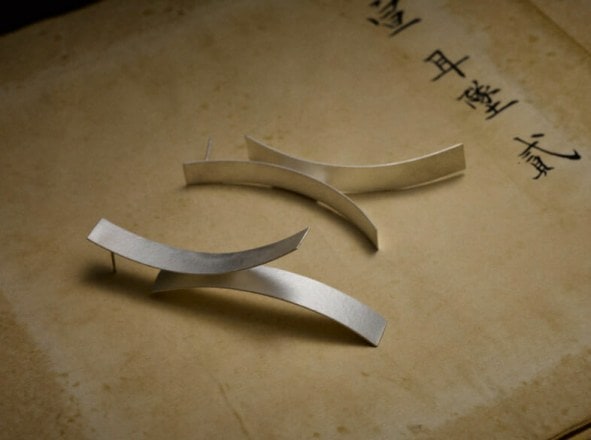 A lot of your collection is bespoke. Take us through the process of ordering a KT piece.
The aesthetic is one of the core values of Kevin Thorne Jewellery – it is the best thing that a designer can offer, and the best way to experience that is to visit me in-store. I have most of my works displayed here, and one or two pieces might spark initial ideas. The process involves multiple design consultations. After the initial chat, I go away and create a few concepts, which we refine until we're happy with the finish. Once the final piece is made, we have a final fitting before walking away with your new jewellery.
You also lead jewellery workshops. What can we expect from a workshop with you?
I have a soft spot for workshops, as it is how I got into jewellery making. The idea is to pay it forward to the community, and share the experience that I enjoy on a daily basis. In the Ring Making Introductory Workshop, you'll learn how to form a ring from a silver bar and solder it. Soldering is one of the most fundamental techniques! All materials are supplied, the only thing you need to bring is yourself!



You've used a lot of pearls recently. Is there one material that's your favourite?
Yes indeed! Especially freshwater pearls – they are all different forms, like they all have personalities. I would like to modernise pearl jewellery so that we can appreciate it in the current context. My latest project, Pearls-By-The-Metre, is a pearl necklace / ornament that can be worn in different ways. I placed some silver rings over the 2 metre long pearl chain at specific positions, and then, multiple clasps attached to the rings. In this way, you can wear it in many configurations with one single necklace! After the initial 2 metres, you can add on additionals, metre by metre, I love that this is a piece you can keep building on – a sustainable way to grow your collection!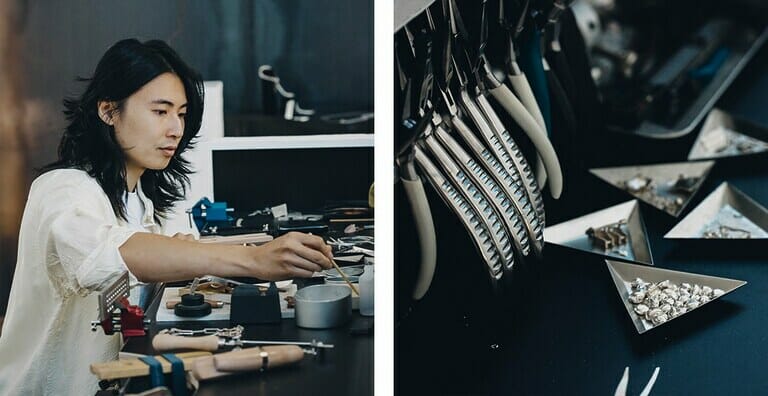 What are you most proud of in your work?
I guess the proudest in my work is to hear customers saying they are wearing my piece everyday. I think that is the best compliment that any designer could ask for.



What's in your wardrobe right now?
Since I've settled at The Shelter, you can imagine my wardrobe has had a total upgrade! I LOVE my Maison Marigela, Uma Wang and local brand Masami! I also have my eyes on a few other pieces on the rack at the moment. P.S. Rick Owens!



Where can we shop Kevin Thorne now?
You can browse online at kevinthorne.com, but the best is to come to the store at 78 Mackelvie Street, Ponsonby. I am in store most of the time, so please come in and say hi!