She was born into incredible wealth, but socialite Gloria Vanderbilt's 95 years were tumultuous. Donna Fleming says the fascinating heiress remained down to earth, with her chin up and her heart open.
They are wise words shaped by a life full of extraordinary experiences. On her 95th birthday, Gloria Vanderbilt wrote on her Instagram account, "I do believe that it is only once you accept that life is a tragedy that you can start to live… and oh, how I have lived! So many lives, so much work, so much love. It is incalculable."
Four months later, when the American heiress turned designer and author died, her own words proved to be one of the most fitting summaries of her astonishing life. But her son, CNN journalist Anderson Cooper, also hit the nail on the head when he said, "Gloria Vanderbilt was an extraordinary woman who loved life and lived it on her own terms."
Gloria certainly had more than her fair share of tragedies and traumas, including being the subject of one of the 20th century's most sensational trials, and later witnessing one of her sons take his own life. But as devastating as they were, she accepted the bad things in her life along with the good.
"I think that without pain, we can't know what joy is," she once said. "It is part of living to go through tragedy and if we don't have pain, we don't know we're alive."
No matter what happened to her, a sense of optimism always shone through.
"I like the idea of showing that you can go through a lot and still be on your feet, still be working, and still be positive about life. And that you can still think the best thing is around the corner, which I really do. I think something wonderful is going to happen to me."
Indeed, it seemed like Gloria Laura Morgan Vanderbilt was destined for a wonderful life of privilege when she was born on February 20, 1924. Her father, Reginald Claypoole Vanderbilt, was a great-grandson of railroad and shipping magnate Cornelius Vanderbilt, one of America's richest men. Reginald had inherited a whopping $40 million fortune, but by the time he married diplomat's daughter Gloria Morgan when he was 42 (and she was 17), he'd blown most of it.
When the alcoholic gambling addict died of cirrhosis of the liver 15 months after the birth of his daughter, named after her mum, there was no money for his widow – but a $4 million trust fund, equivalent to $73 million today, was set aside for the baby once she turned 21.
Mrs Vanderbilt, who was only just 20 herself, was given almost $50,000 a year in interest payments from the fund to spend on raising little Gloria.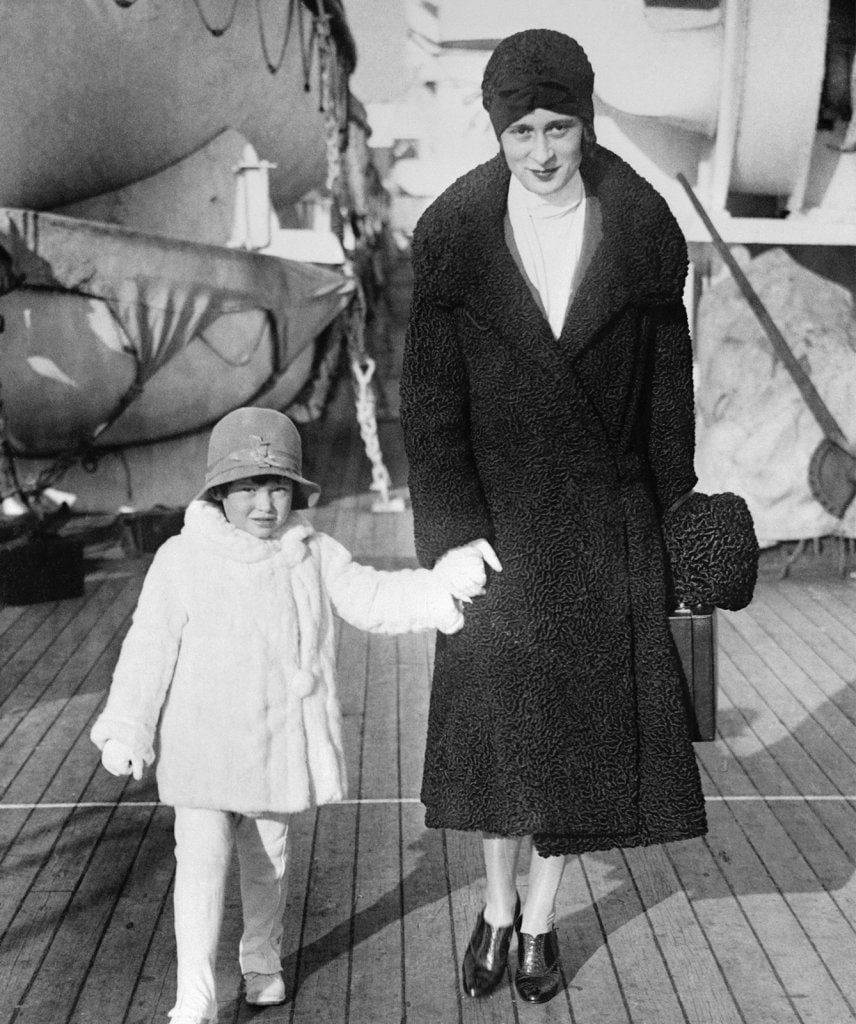 Spend it she did, but not on her daughter. The money paid for her lavish lifestyle, which included travelling around Europe with her identical twin sister Thelma and partying with the rich and famous.
The twins, who'd been known as The Magnificent Morgans as teenagers, were revered for their beauty. Photographer Cecil Beaton once described them as "alike as two magnolias, with their marble complexions and raven tresses".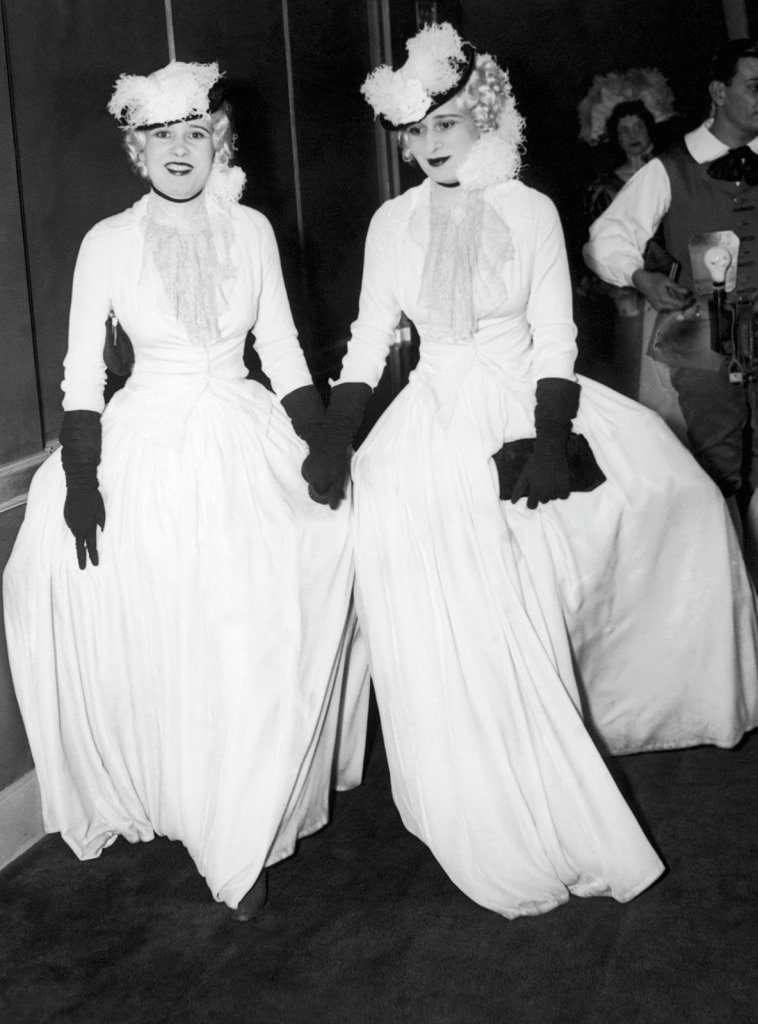 They lived for a while in France and Switzerland, and then in England, after Thelma married British nobleman Marmaduke, Viscount Furness. Despite Gloria's link to one of America's most famous families, it was Thelma who became the better known of the sisters, due to her affair with Edward, Prince of Wales. Even though Thelma was married, she regularly joined the prince for weekends at Fort Belvedere, his home in Windsor Great Park, and they went on an African safari together.
Then, in 1931, Thelma introduced the prince to her good friend and fellow American, divorcée Wallis Simpson. Three years later, when she went back to the US for a visit, she told Wallis to look after Edward. She returned to find that her friend had done her biding so well that she'd had replaced Thelma in Edward's affections – and his bed. Furious at being dumped, Thelma embarked on a passionate but short-lived fling with notorious playboy Prince Aly Khan, who would later marry Hollywood star Rita Hayworth. The affair was widely reported in society gossip pages, including those in Tatler.
But it was Thelma's twin who ended up making bigger headlines in 1934. Gloria's hedonistic lifestyle had come to the attention of the Vanderbilt family, who weren't impressed by the way she would often park her young daughter in Paris for months on end with only Irish nanny Emma Sullivan Kieslich for company.
Little Gloria was a shy, sickly and lonely youngster with a bad stutter who adored her nanny, nicknamed Dodo, and described her mother as "a beautiful stranger, glimpsed only fleetingly".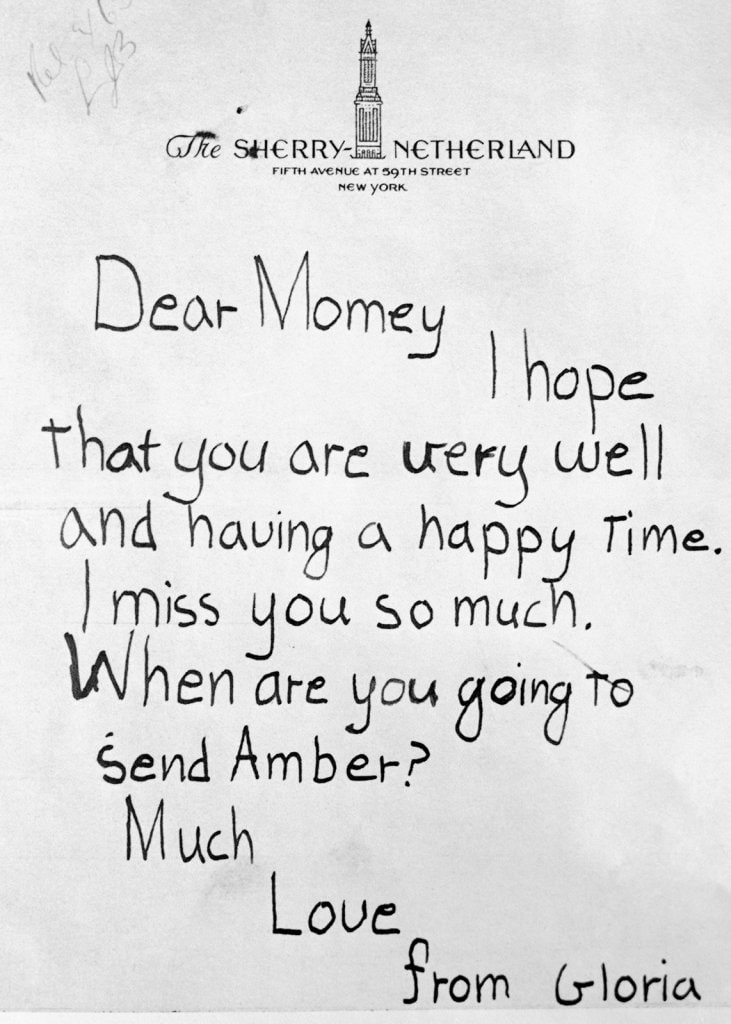 In 1932, she was sent to New York to have her tonsils removed, and stayed the summer to recuperate with her father's sister, the formidable Gertrude Vanderbilt Whitney. A talented sculptor who used her vast fortune and that of her late husband, banker Harry Whitney, to become a patron of the arts, Gertrude decided her sister-in-law was a horrendous person and neglectful mother, and the child should be raised by the Vanderbilts. She extended little Gloria's stay, much to the fury of her mother, whose allowance was stopped because her daughter was no longer in her care.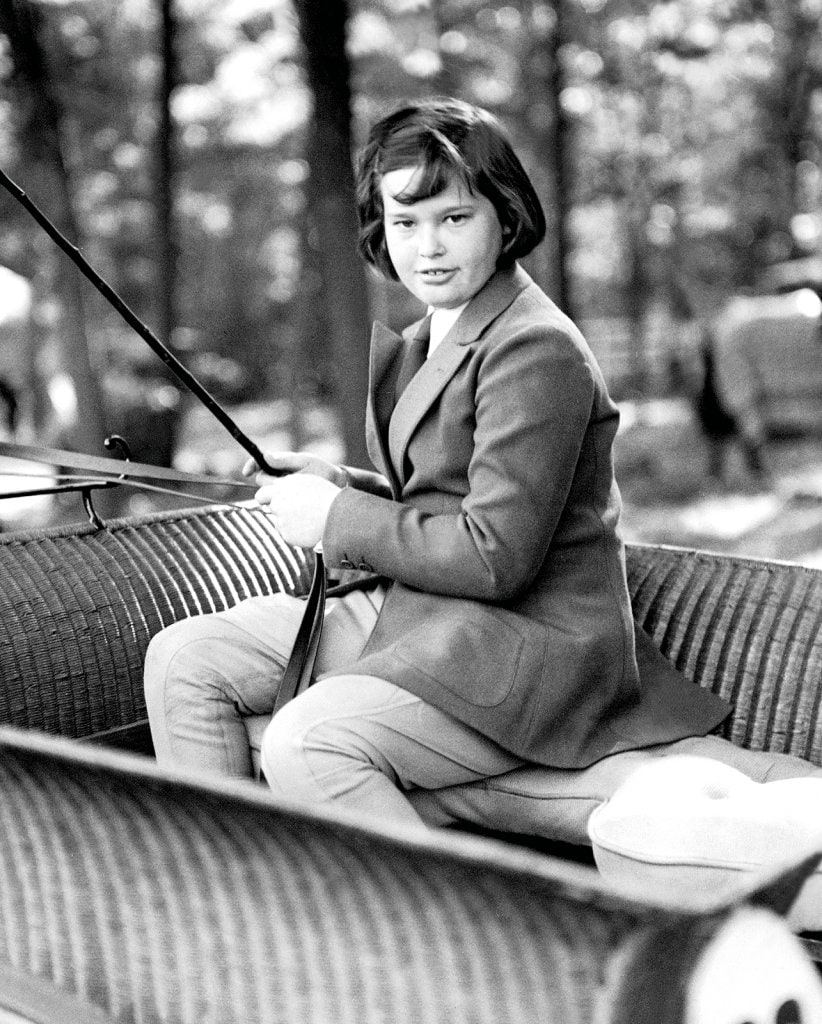 The older Gloria sued to get back her daughter – and her monthly payout – so Gertrude countersued for custody of her niece. The court case that resulted was dubbed "The Trial of the Century" by newspapers and made riveting reading.
At the time the USA was still deep in the Depression, with 21% of the population unemployed. The details that emerged about Gertrude – at the time America's richest woman – and her allegedly debauched sister-in-law confirmed the American people's worst impressions of the super-rich. Young Gloria became known as the "poor little rich girl", as salacious details of her mother's life were revealed during the seven-week trial.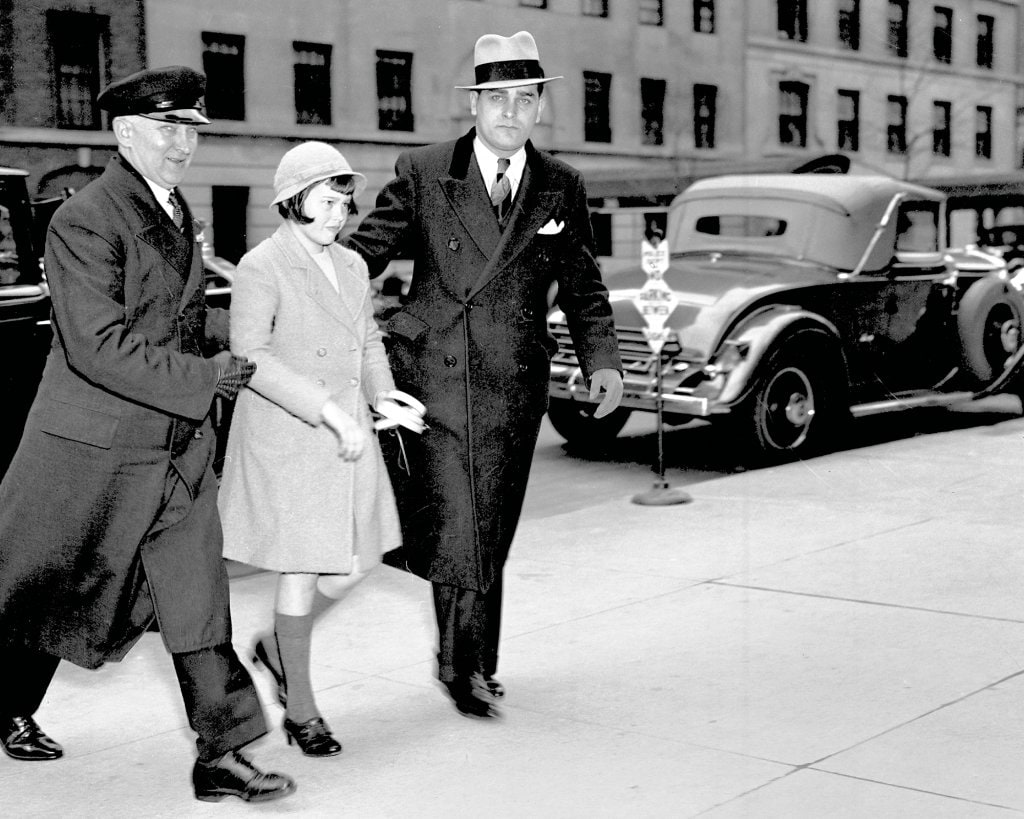 Witnesses claimed her mother would drink cocktails until dawn with one suitor, German Prince Friedel Hohenlohe (a great-grandson of Queen Victoria), while wearing silk pyjamas and leafing through pornographic books. But the most scandalous information came from a French maid who recalled seeing Mrs Vanderbilt and her close friend Nadejda Mountbatten, the Marchioness of Milford Haven, "kissing like lovers". Russian aristocrat Nadejda was married to Prince George of Battenburg, (whose nephew is Prince Philip, the Queen's husband).
The maid's revelation led to pandemonium in the courtroom. When it came time for Gloria to testify, Judge John F. Carew cleared everyone out to listen to what the child had to say. He later revealed that she'd told him she hated and feared her mother and wanted to stay with her aunt.
But Gloria admitted in her autobiography, The Rainbow Comes and Goes, that she had been carefully coached by her aunt's lawyers prior to giving evidence, including fabricating a story that her mother's German lover had stubbed out a cigarette on her arm. She said that on the way to court, "I went over the lines I'd rehearsed again and again. I hoped I wouldn't forget anything."
The plan worked; custody was awarded to Gertrude, with the older Gloria getting visitation rights.
But it wasn't a happy-ever-after outcome for the 10 year old. She was shipped off to boarding schools, where she was bullied by classmates, and only communicated with her aunt through lawyers. She barely saw her mother and, worst of all, her beloved Dodo, who had looked after her since she was born, was fired.
"[My mother's] lawyers said that Dodo had influenced me against her and the judge decreed that Dodo could no longer have any contact with me," wrote Gloria in her memoir. "I was 10 years old, and I thought I would die. It was the worst thing that could ever happen to me."
The spotlight stayed on Gloria throughout her teens, and she started modelling and performing in plays at 15.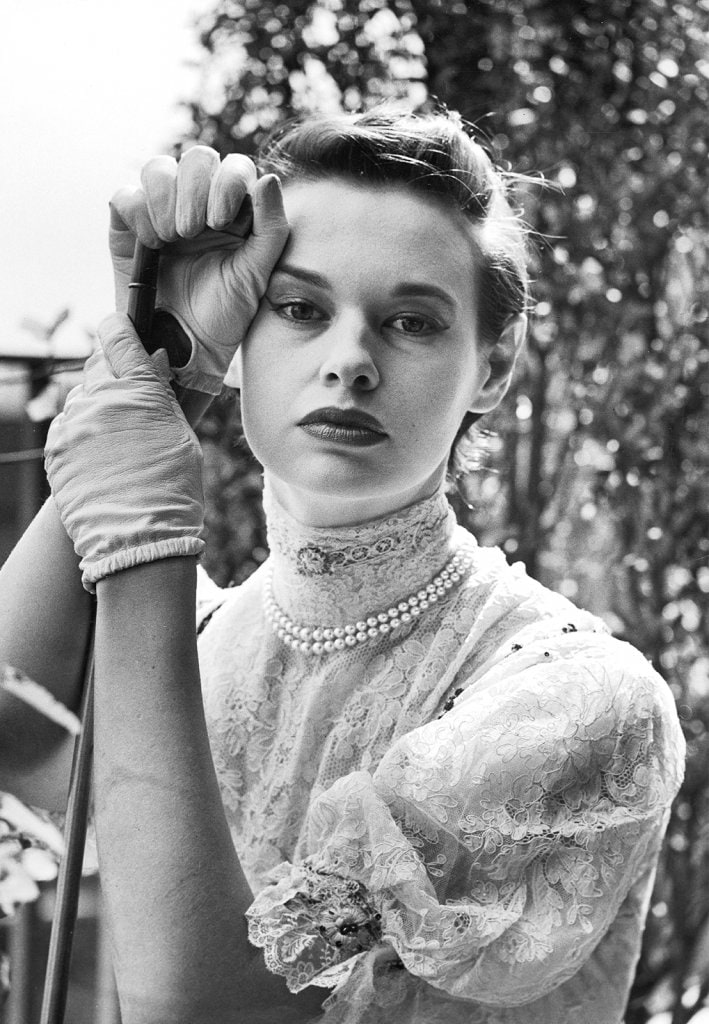 Two years later she dropped out of school and, despite their fraught relationship, went to live with her mother in Los Angeles. There she became part of the glamorous Hollywood party circuit and dated movie stars like Errol Flynn and tycoon Howard Hughes, who was 19 years older than her.
Recalling how Howard made her go "weak at the knees", she wrote that their brief fling was a time of "wild joy", and she would have happily married him, but Howard wasn't interested in a long-term relationship. Instead, Gloria made what she called "one of the greatest mistakes of my life" and, still only 17, accepted a proposal from another man she had been dating, Pasquale "Pat" DiCicco.
Pat, 33, was an actors' agent and movie producer, and the cousin of James Bond producer Albert "Cubby" Broccoli. He was also alleged to be a mobster who worked for Mafia boss Lucky Luciano. He'd previously been married to actress Thelma Todd, known as "The Ice Cream Blonde", who died in 1935 from what was ruled to be accidental carbon monoxide poisoning. However, there was suspicion that Pat, with whom Thelma had argued shortly before she died, was responsible for her death. He was never charged.
As soon as Gloria had a ring on her finger she realised her husband was emotionally and physically abusive. "He would take my head and bang it against the wall," she later admitted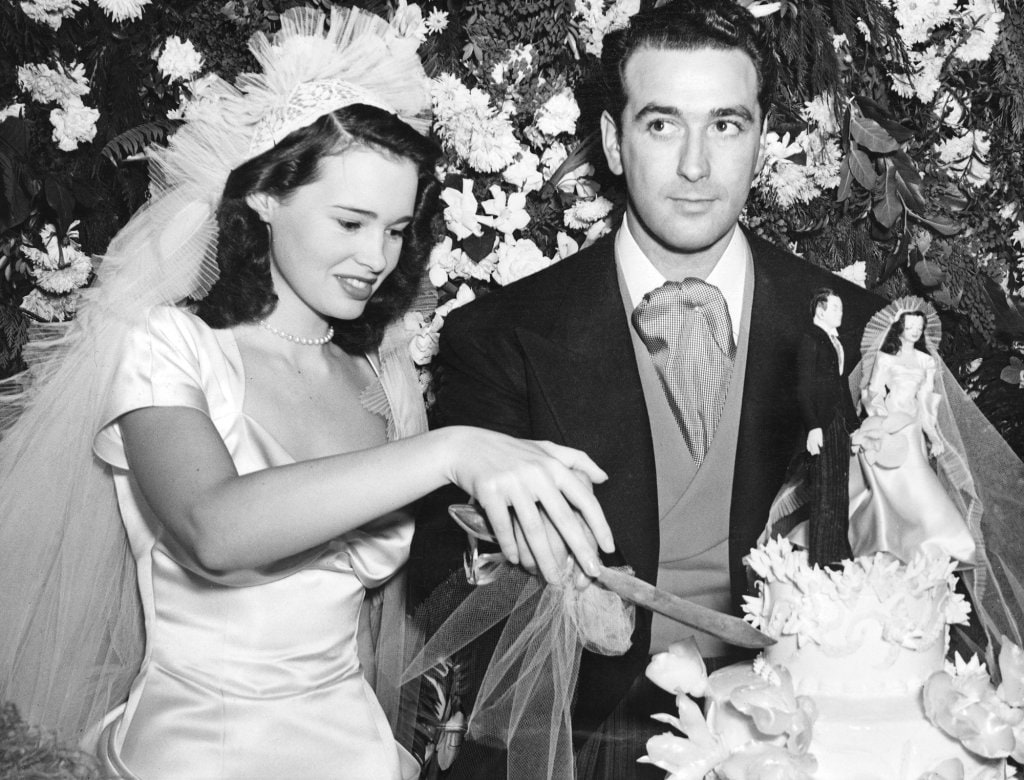 Not surprisingly, the marriage ended in divorce after just four years, with Gloria paying off Pat to the tune of $350,000. But she wasn't single for long; just weeks after meeting world-famous English conductor Leopold Stokowski, she walked down the aisle with him, despite the fact she was 21 and he was 63. They had two sons, Stan and Christopher, but this marriage was also unhappy.
Famed for a being the long-time lover of Greta Garbo and conducting the orchestra for the Disney film Fantasia, Leopold was possessive and domineering. He also lied about his background, claiming he was descended from European royalty, when in fact he had an unremarkable upbringing in the UK. By the time Gloria was 30, she was looking for love elsewhere, and embarked on an affair with crooner Frank Sinatra.
"As a lover, he made me believe I was the most important person in the world to him," she later revealed. "As a friend, I knew I could always depend on him."
As a lover, he made me believe I was the most important person in the world to him
Their relationship was short-lived but "it gave me a gigantic boost to suddenly have him in my life", she said, describing him as her "knight in shining armour". She left Leopold after 10 years together but did not end up with Frank – or with Marlon Brando, with whom she had a disappointing one-night stand.
Instead, husband number three was film director Sidney Lumet. They wed just three weeks after meeting, but she soon discovered that, like Leopold, he wanted to be in control. She'd been dabbling in acting and playwriting, but he refused to let her take on movie roles she was offered. Restless and fed up, Gloria pulled the plug on that marriage after seven years.
In 1963, aged 39, she finally met the love of her life. Wyatt Cooper, three years her junior, had been born into a poor family in Mississippi but was making a name for himself as a screenwriter and magazine editor.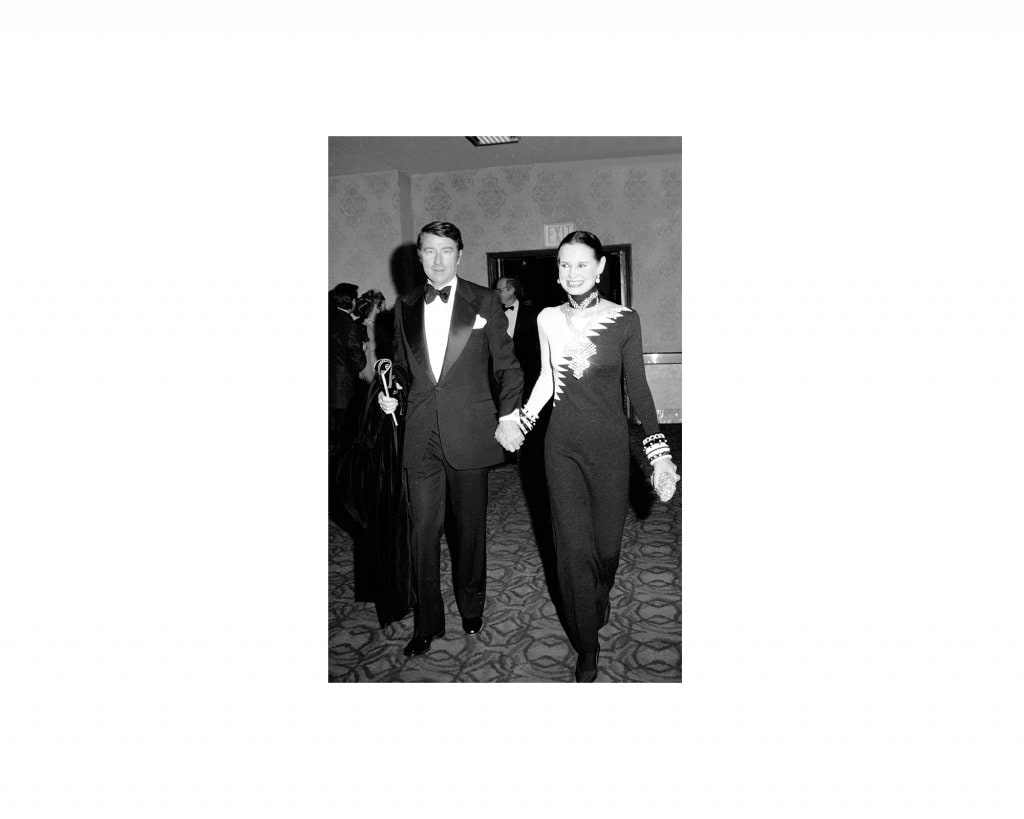 They married and had two sons, Carter and Anderson, and Gloria finally had the family life she'd always wanted.
"Wyatt made me understand what it would have been like to have had a father," she said. "He was a most amazing father."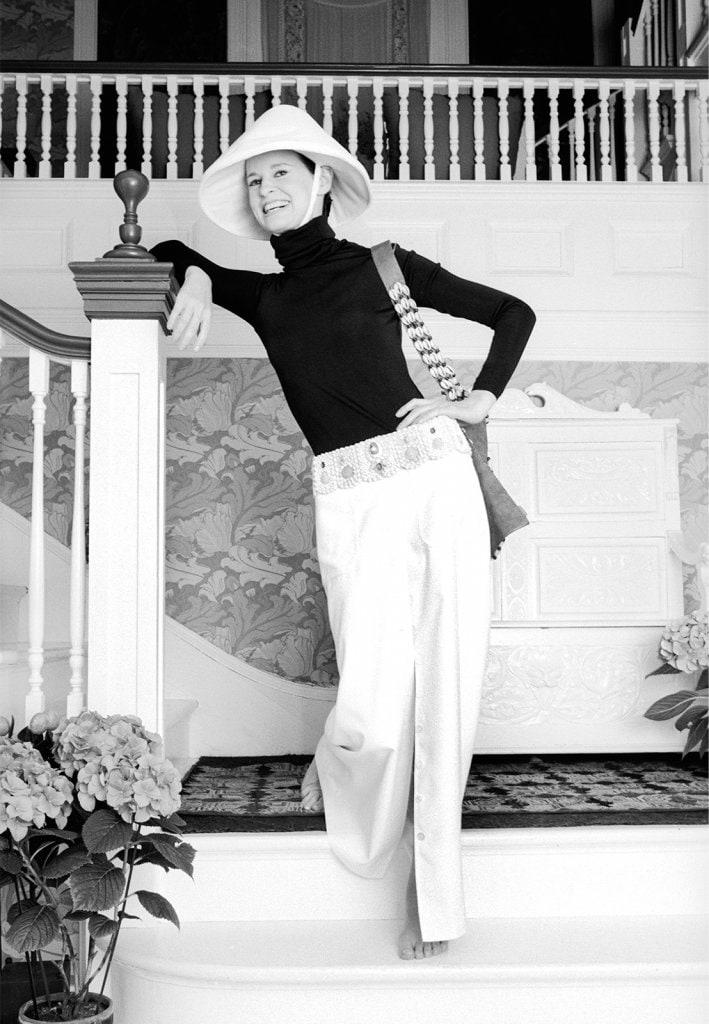 Sadly, her happiness was not to last. Wyatt died unexpectedly during open heart surgery in 1978, when he was just 50.
Wyatt's death came around the time Gloria's career as a fashion designer was taking off. A talented artist, she'd started out in the industry by printing her paintings on a line of scarves. She then teamed up with a clothing manufacturer to produce jeans specifically tailored for women. The tight- fitting garments, featuring Gloria's name on the back pocket, became hugely successful, especially after she promoted them in a series of clever marketing campaigns that cashed in on her celebrity status.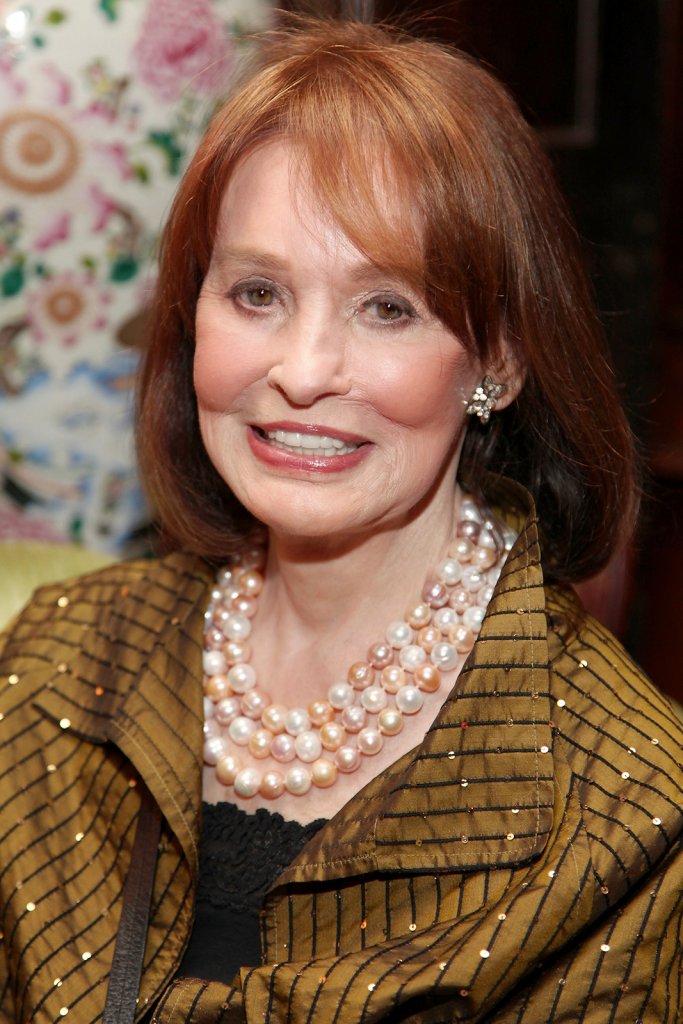 Gloria Vanderbilt jeans became a multi-million dollar business, with skirts, sweaters, jackets and perfumes later added to the range. After living for all of her life on funds handed down to her, Gloria finally had her own income, and it felt good. "I'm not knocking inherited money, but the money I've made has a reality to me that inherited money doesn't have," she said in 1985.
I'm not knocking inherited money, but the money I've made has a reality to me that inherited money doesn't have
Then, tragedy struck again. In 1988, Gloria's son Carter, 23, died after jumping from the terrace of her 14th story New York apartment. Gloria believed his suicide was the result of a psychotic reaction to asthma medication, but his brother Anderson described him as someone who "felt things too deeply".
Gloria watched in shock as Carter climbed over a parapet and hung on to a ledge. Screaming and pleading with him, she went to grab him, but he let go. It was, she later wrote, "the fatal loss that stripped me bare".
She wrote a book, A Mother's Story, about losing her son, and said she was always happy for people to talk about him, "because that brings him alive and it means he hasn't been forgotten."
More trauma was to come. In the 1980s, Gloria discovered that a partnership she'd formed with two of her most trusted friends, her lawyer Thomas Andrews and her therapist Christ Zois, had turned sour and they'd swindled her out of millions. She took out a lawsuit against them and was awarded a
$2 million payout, but received virtually nothing. Two years later she was hit with a huge bill of over $3 million for taxes that should have been paid by Thomas, and was forced to sell her New York apartment and Long Island home to pay them.
She moved into an apartment owned by Anderson, and focused on painting and writing. Along with magazine articles, poetry and memoirs, she wrote several novels, including a steamy erotic novel, Obsession, penned when she was 85. Meanwhile her art was a critical success, and she held several exhibitions.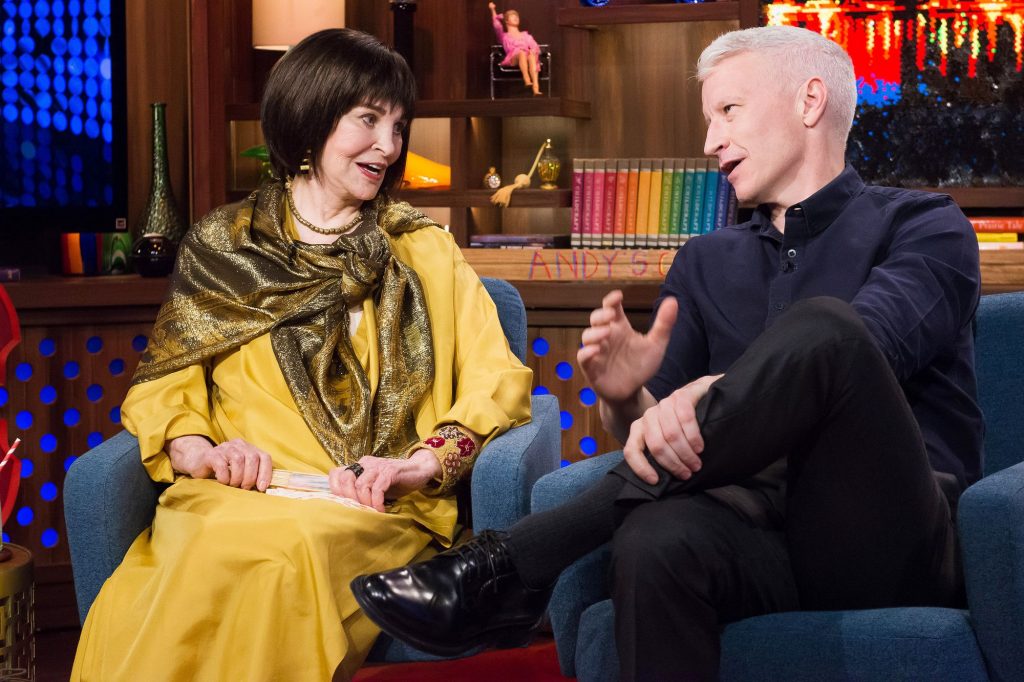 Gloria and Anderson were close, publishing a book of their correspondence and also appearing together in the 2016 documentary Nothing Left Unsaid, talking about her life and complicated family history. He was by her side when she died of stomach cancer on June 17, 2019, and personally compiled an emotional obituary that screened on CNN.
In it, Anderson said his mother was the strongest person he had ever met, but she wasn't tough.
"She never developed a thick skin to protect herself from hurt," he said. "She wanted to feel it all. She wanted to feel life's pleasures, its pains as well. She trusted too freely, too completely, and suffered tremendous losses.
"But she always pressed on, always worked hard, always believed that the best was yet to come."