We'll all be masking up more regularly from now on, and it's a good idea to have a clean mask every day when you're out and about. Here's a simple guide to making your own.
You will need:
40cm of tightly woven cotton fabric (you can upcycle an old T-shirt or shirt, or use fabric scraps)
Optional middle layer: 1 piece of 19.5cm water-resistant fabric, like nylon or polypropylene (for example, fabric used to make running shorts)
2 x 20cm pieces of elastic
Method
1. Cut out two rectangles measuring 19cm x 19.5cm from your cotton fabric. (A)
2. Cut out a third rectangle from the water- resistant fabric for the middle layer. (B)
3. Cut two 20cm pieces of elastic.
4. On the right side of one piece of fabric, pin elastic ends to the sides, making a semicircle so the elastic doesn't catch when it is stitched. Pin the elastic in place. (C)
5. Turn the fabric so the right sides are together and lay the water-resistant fabric on top. (D)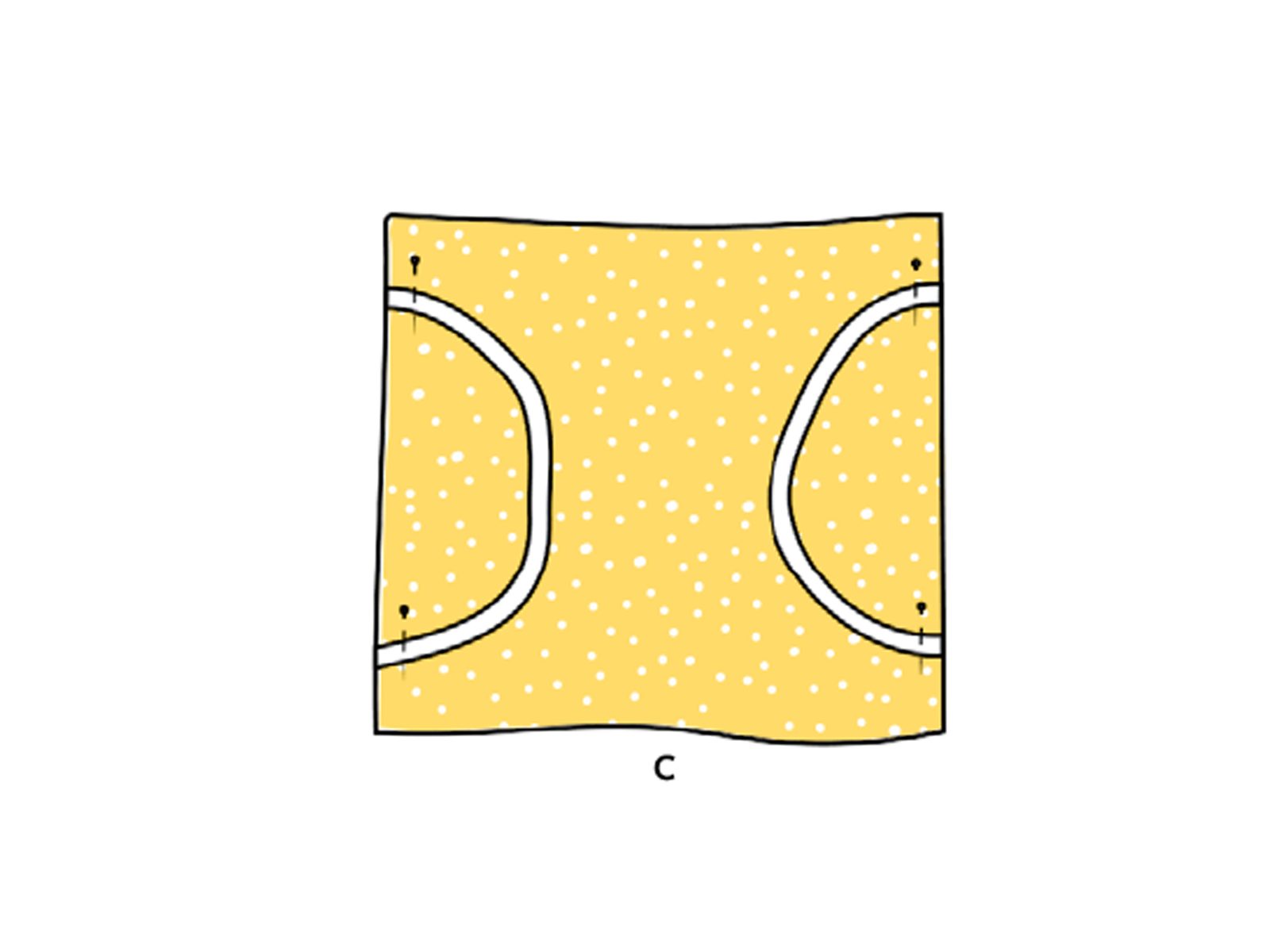 6. Pin all the pieces together. Stitch together with a 6mm seam allowance, leaving a small opening on one side. (E)
7. Turn right side out and sew a 3mm seam around the outside to close the opening and finish the edges neatly. (F)
8. Make three even folds along the right and left sides of the mask. Pin these in place. (G)
To complete the mask, stitch across the pleats, 3 mm away from the first line of stitching. (H)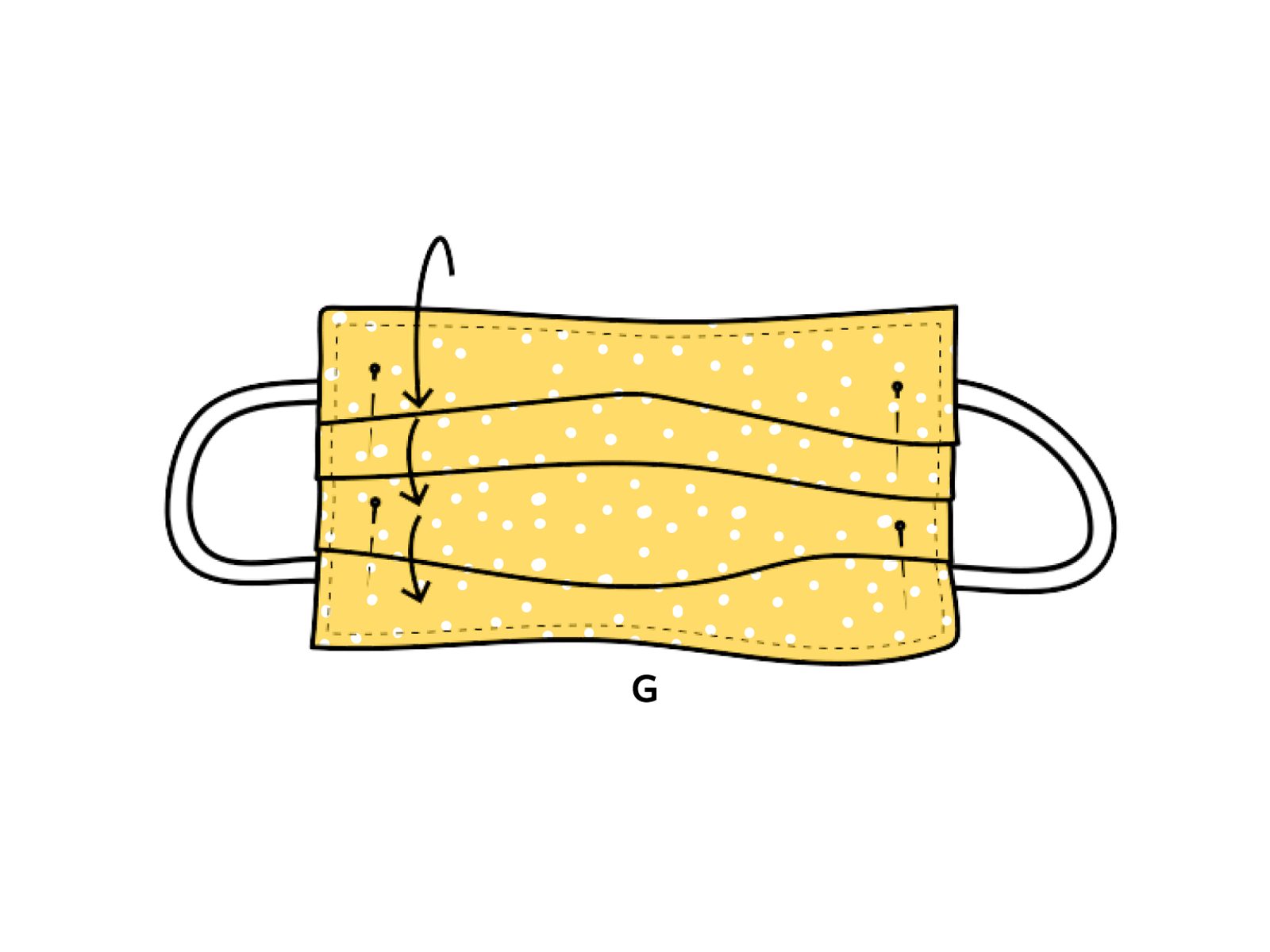 Mask care tips
Wash your masks with detergent in hot water by hand or in a washing machine.
Dry completely before using again.