Floral artist Georgie Malyon magics up a hoop of dried flowers that can be hung on the wall as a piece of bewitching floral art.
1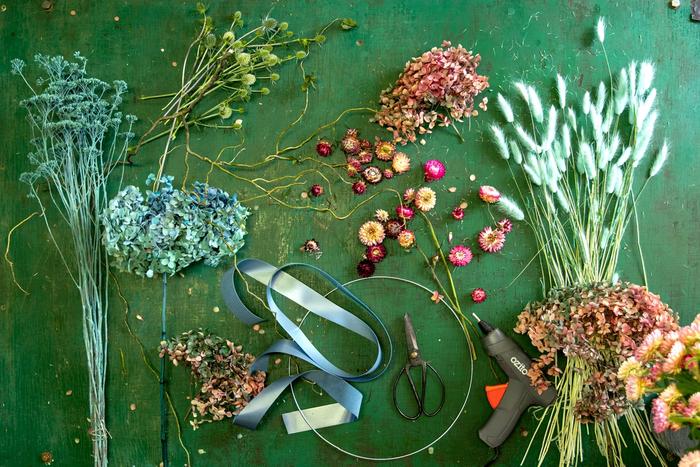 Remember the straw hats decorated with dried flowers that we hung on our walls as ornaments in the 1980s and 1990s? They were in vogue about the same time that we were displaying glass bowls of potpourri on our coffee tables. Well, dried flowers are back, baby! But like all fashions that return, we're presenting them in new ways – à la the dried flower hoop. They're super easy to make and you can use flowers from your garden (see our tips on how to dry flowers here). Think of it as a floral souvenir of summer.
You will need a wire or wooden hoop (you can purchase them at craft or floral- supply stores), ribbon, a glue gun, string and a selection of dried flowers. For my hoop, I used bunny tails, strawflowers, sea holly, hydrangeas, dyed rice flowers and a stem of twisted willow with tendrils wider than the circumference of the hoop.
2
Start by gluing one end of the ribbon to the hoop, then wrap the ribbon right around the hoop until it's completely covered.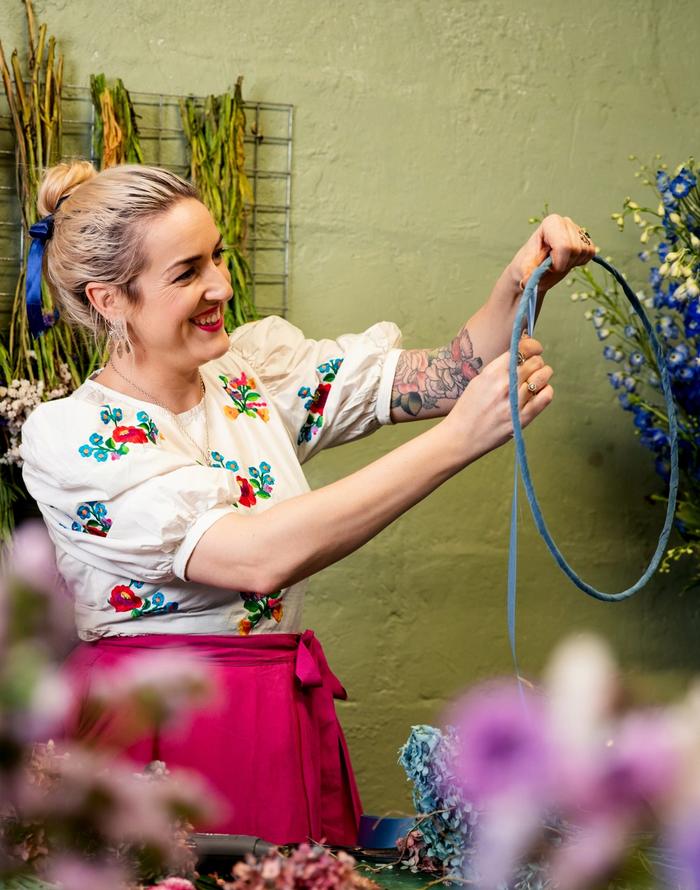 Glue down the loose end of ribbon.
3
When selecting your main foliage stem (in my case, the twisted willow), put some consideration into its size and shape as this is the framework on which you'll glue your dried flowers. Tie the bottom of the stem to the hoop with string.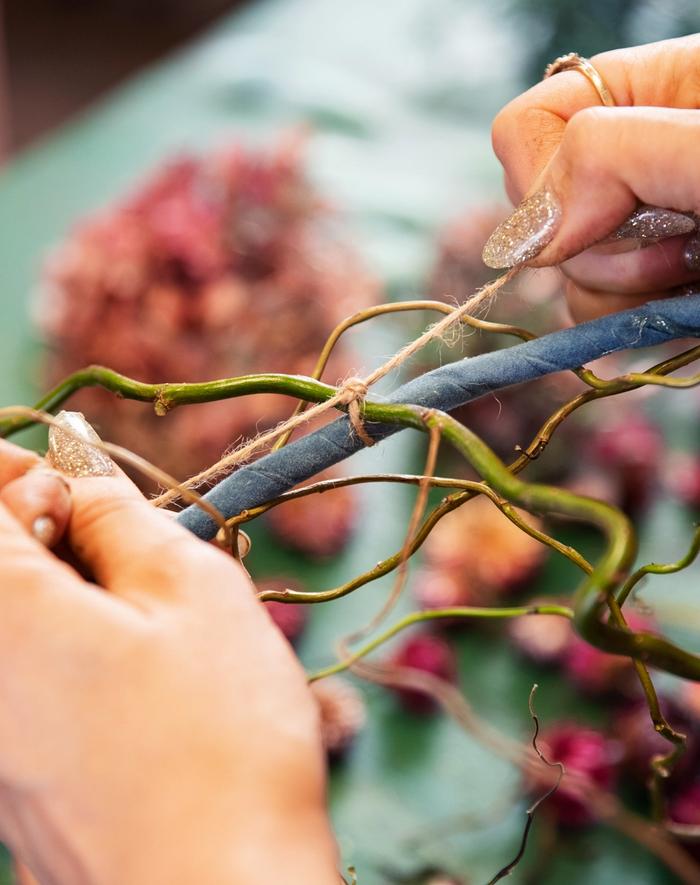 Allow some tendrils to radiate out past the edge of the hoop to create a flickering effect.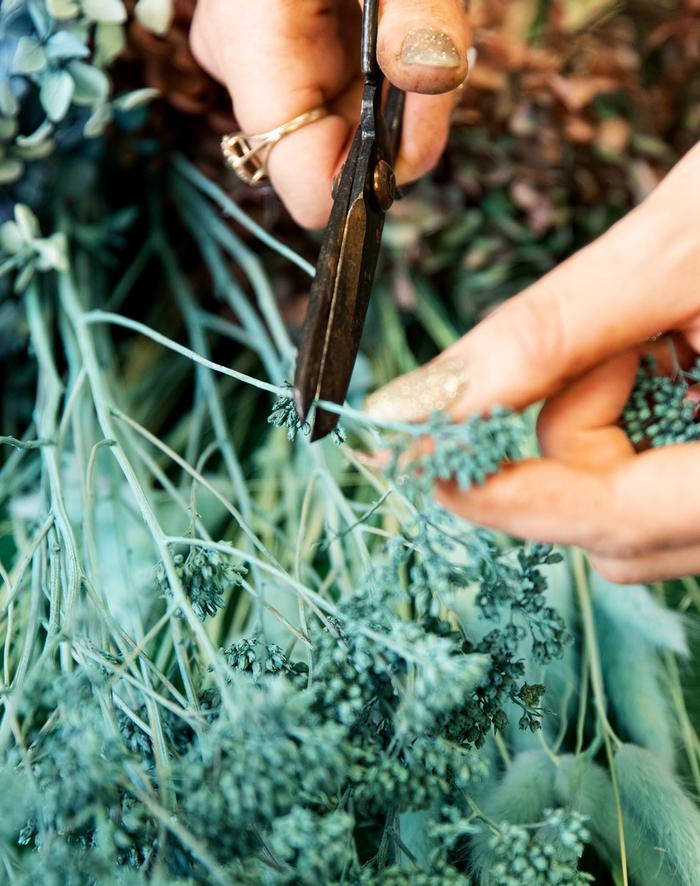 Glue the tendrils to the edge of the hoop to keep them in place.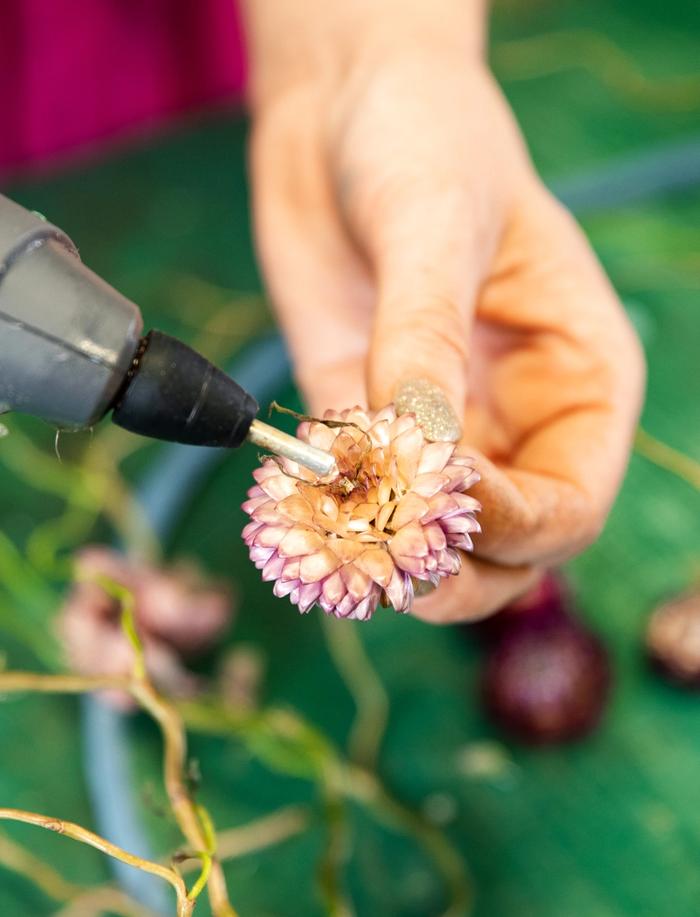 4
Remove the stems from your dried flowers and trim any larger flowers, such as the hydrangeas, into sections to get your desired size and shape. Apply glue to the underside of the flowers and petals, then arrange them along the stems in a pattern that pleases you until it looks like you've grown an enchanted plant that sprouts multiple different blooms.
Hang your creation on the wall. If you choose a sunny spot, it will cast flickering, flowery shadows at approximately the same time each day.