Floral artist Georgie Malyon spins the colour wheel and lands on a dramatic arrangement that blushes all the way from flaming tangerine to romantic red.
1 Repetition always packs a powerful punch, which is exactly what I went for in this arrangement by using only two kinds of flowers – flamboyant, sculptural anthuriums (aka flamingo flowers) and ruffled red roses. The juxtaposition of modern and romantic through bold blocking creates an unexpected but complementary partnership.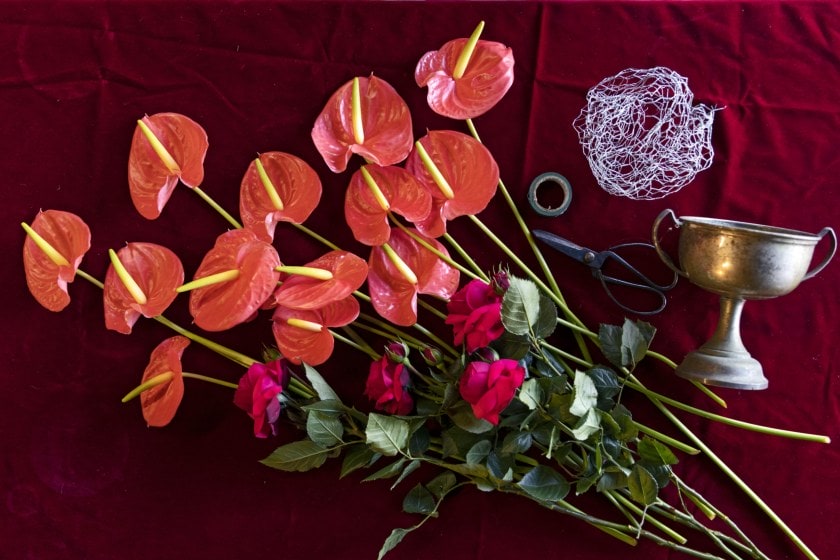 2 I like mixing old with new, so I used a vintage trophy cup for my fresh blooms, but anything that will be around a third of the height of your arrangement will do. Scrunch up chicken wire and stuff it into your vessel. It will hold the flowers in place and help you make a 3D structure. Once in place, add water.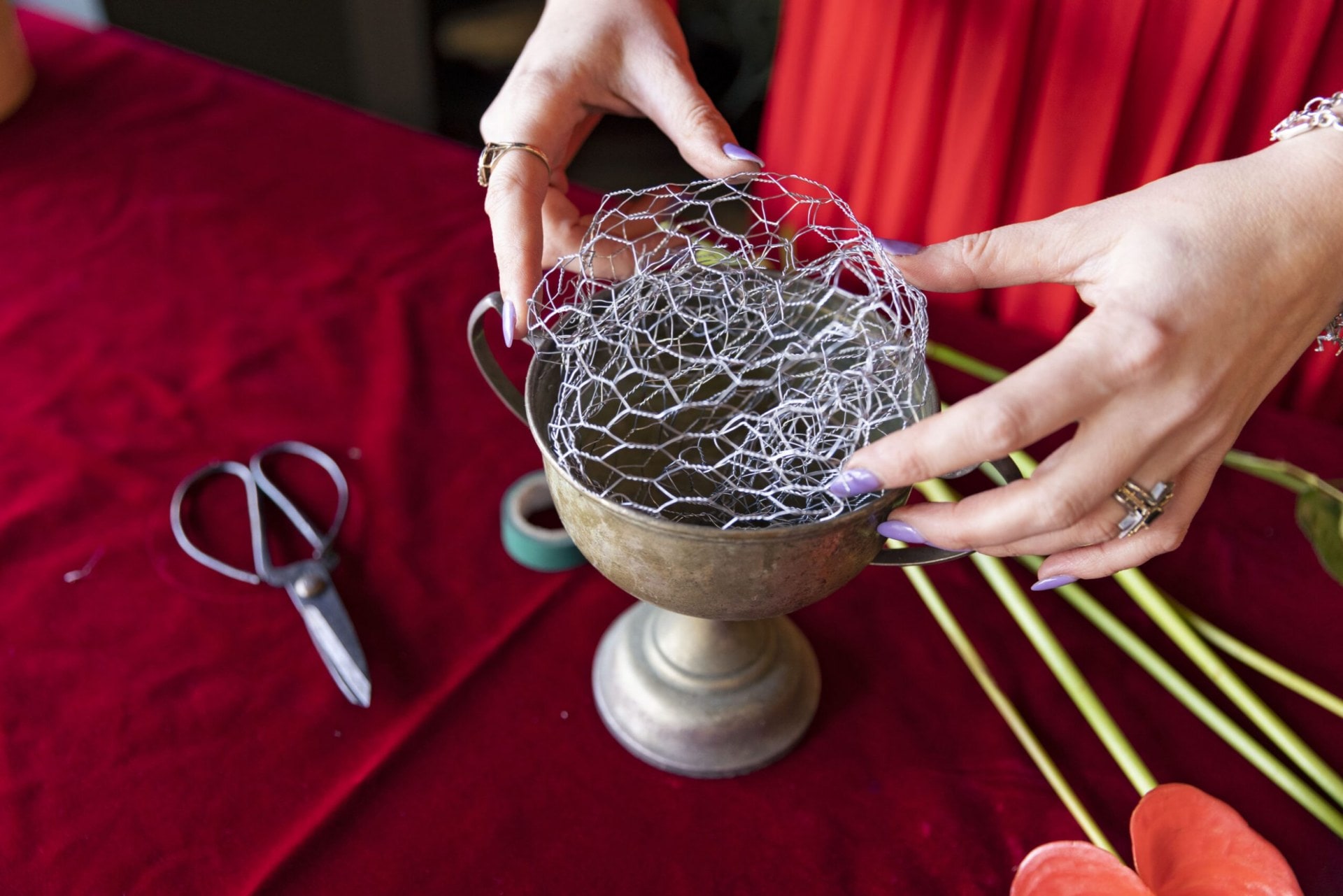 3 Take your first group of flowers and trim the stems to the desired height. Insert them through the wire on one side of your vase. Arrange them at different angles to create height, body and a sense of movement.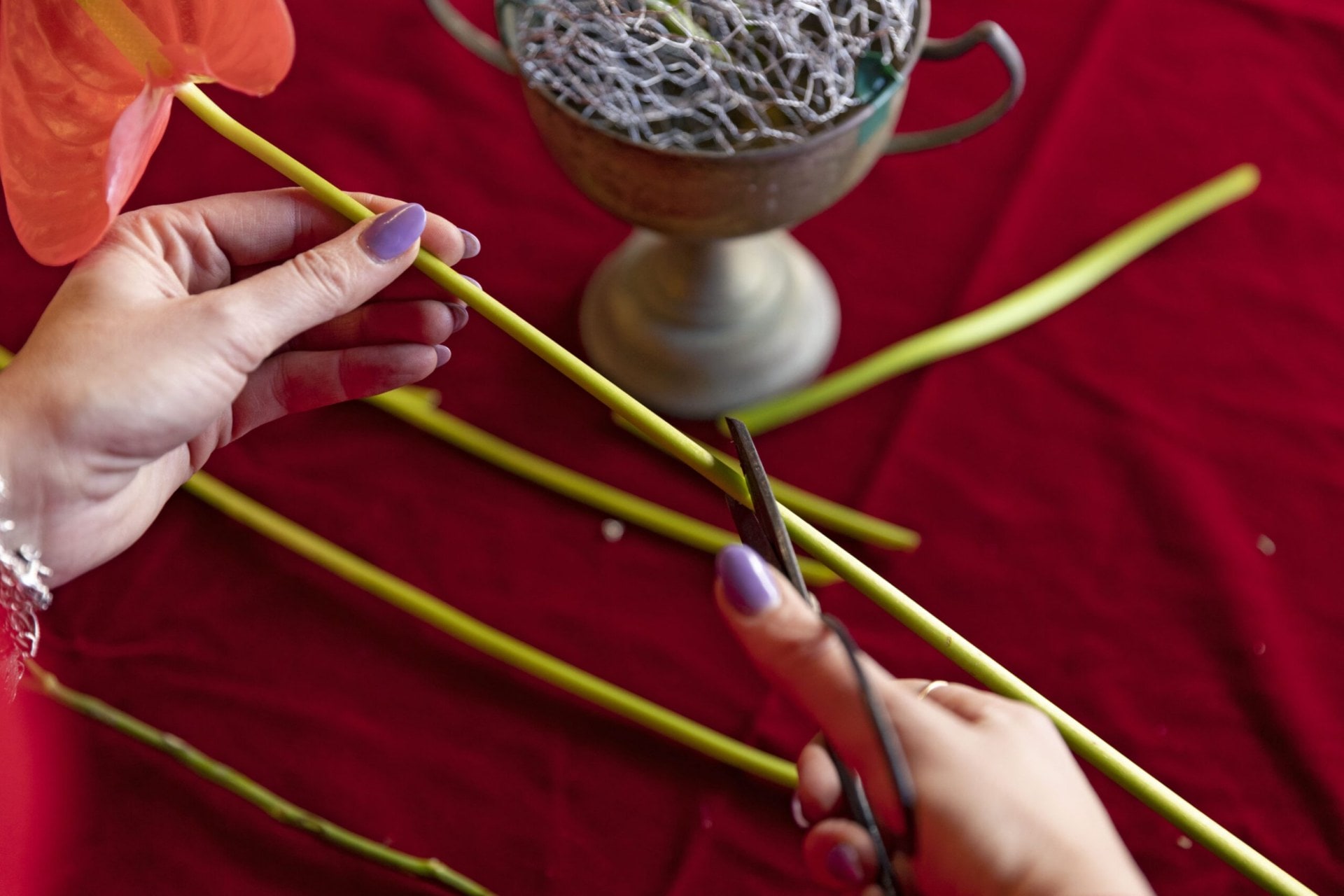 4 Once you are happy with the first half of your arrangement, add your second lot of plant material to the other side of your vase, trimming the stems where necessary. You may like to overlap the different types of flowers in the centre of the arrangement. Place the vase of blooms on a table and step back to examine your work. If it doesn't look balanced, rearrange the flowers until you have a structure that pleases you.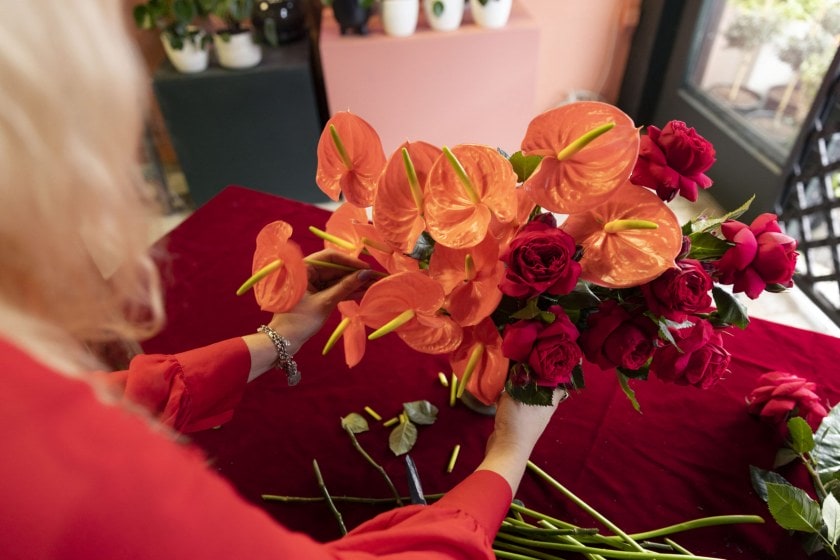 5 In addition to playing with colours from the same family, you could experiment with classical colour blocking by placing contrasting hues together, such as blue and yellow, or green and magenta. You may like to combine store-bought flowers with offerings from your garden. There's an entire spectrum of colour combinations to have fun with.