Dancing is exercise in disguise, says dancer and TV star Candy Lane. Not only does it get your heart racing, tone every part of your body and improve your flexibility, it makes you feel fabulous, and you may just meet that special someone on the dance floor…
How do you choose to move and why?
I love to dance. I always have. I've never had to do the gym thing for exercise because of dance. Now that I'm getting older, I'm not dancing as regularly though. I'm teaching, but of course you can pace yourself, so you're not physically getting the workout you would when you're training as a competitor.
But when Celebrity Treasure Island came up, I thought, "Oh my goodness, I'd better do something." I'm very goal-orientated, so I went to the gym because there was a reason to put myself through that. I joined Jetts, got a programme and worked on my core there with my partner Ricky. He goes to the gym a lot. Plus, I walked a lamp post, ran a lamp post and then just built on that. I'd go to the primary school down the road where they've got hill inclines, and train by running up and down.
How did you get into dancing?
From the age of seven, I did ballet and demi character and tap, song and dance, and all the stuff ballet schools offered. My teacher also taught ballroom and Latin American. I was waiting for my dad to collect me when I was about 10, and she said, "Why don't you come and join us in ballroom while you're waiting, Candy?" Dance teachers, as soon as they see you're good at something, that's the end of it! I'm the same. She put me into a competition and that was it from there on. I've been very lucky that dancing is something I've always wanted to do. So that's why when I was 15 my parents sent me to London to train as a dancer.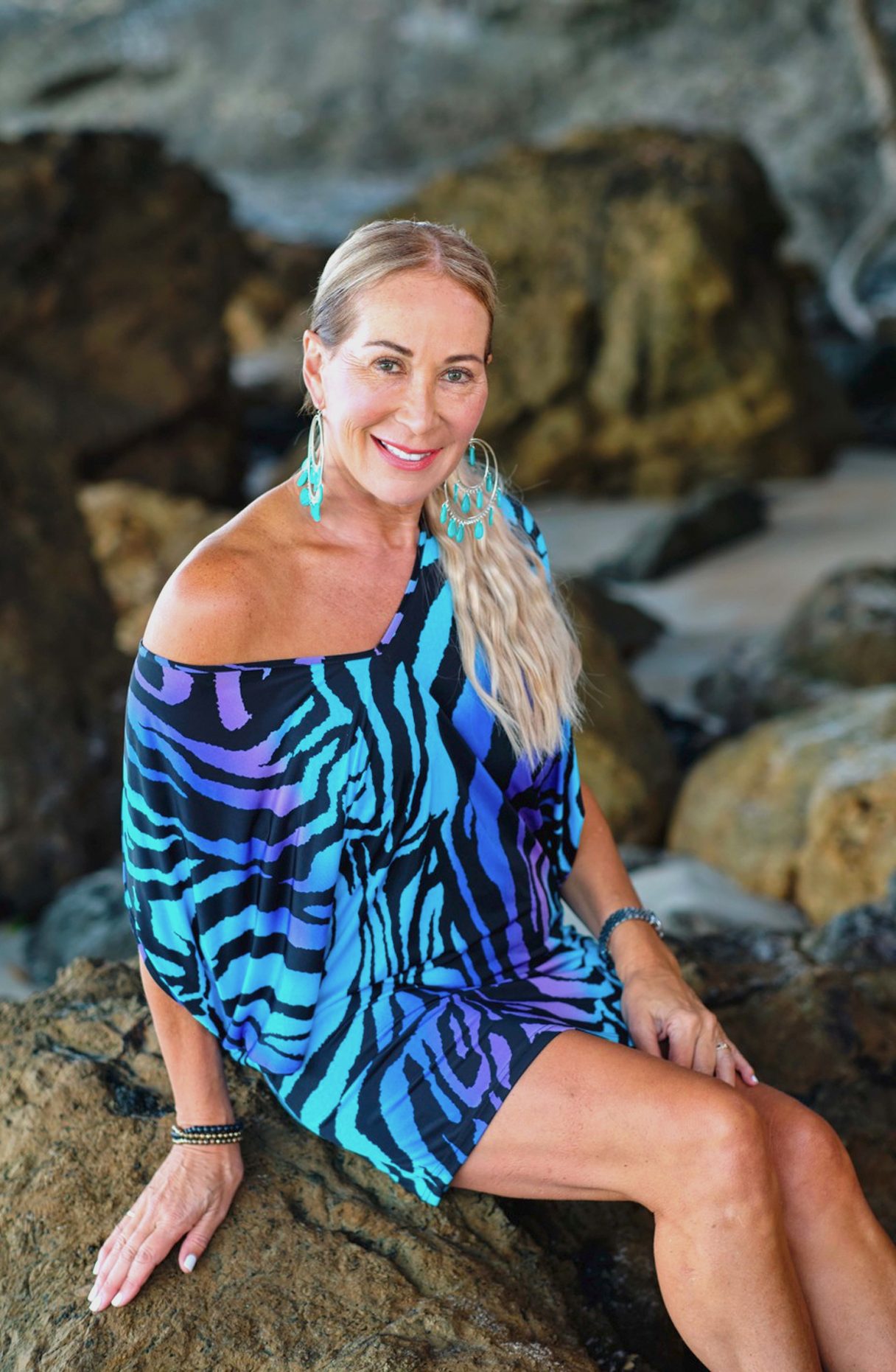 What are the wellbeing benefits of dancing?
Dance is exercise in disguise. You've got music, you're working really hard, you're working the whole of your body, toning, improving your cardio and your flexibility, but it's fun and it doesn't feel like a workout. Some of the top athletes on Dancing with the Stars have said to me, "Yikes, the training is really hard, very physical and very athletic."
Also, when you go in there, it doesn't matter what's happening; if you've had an argument, or you're not feeling great, you just feel better. You just can't think of anything else when you're dancing; you have to concentrate on the steps. And there's the social side. People like to learn to dance in groups. If they're not into swiping left or right, they can even meet their partner. Often after class, people will go and have a drink together. I've made lifelong friends from dancing.
Can you start dancing in middle age?
It's actually a really nice time to start because it's not so intense with kids and you have a bit more time to do something for yourself. One of the things that's really popular now is pro-am, which is where a teacher can dance with a student in a competition. There are certain age groups, like 40 and over, and then 60 and over, and right up to death, basically. As long as you can walk, you can dance. People get a lot of joy out of that because if your partner's good, you can dance to a higher level.
If you're training with another beginner, it takes longer. With ballroom and Latin, it doesn't have to be as physical or hard on the body. And once again, you are dancing with someone else. It's not a solo thing. So, there's a lot of interaction and you can have fun and a bit of banter.
What about injuries?
Touch wood, I haven't had any injuries that have been debilitating and stopped me from dancing. I've always had scoliosis, so my spine is very, very weird and snake-like. I go to an osteopath and I go to chiropractors. You can't dance your whole life and expect to have young people's cartilage. But it's like most sportspeople will tell you, when you get older, you know you've used your body!
How else do you move?
When I was young, I was a sprinter and did high jump and I played netball. I also played soccer for Eden, the women's team. The hardest thing was fitting sport in with dance. I'd turn up to netball with my hair in petals because in those days you had petals. I wrapped them in toilet paper to keep them safe. You have to be damn good at what you're doing if you're going to arrive with toilet paper on your head. Throughout the years, I've taught aerobics and Zumba at the studio when they were in. And, of course, I did some gym work to prepare for the show.
How did your dance background prepare you for Celebrity Treasure Island?
I guess just the determination and the discipline. I don't think I've ever said, "No, I can't do that" in my whole dance career. It's about taking on everything as a challenge and as an experience. That's what I loved about it. I've been a competitor all my life, and even now that I'm not competing, there's a little fire inside that started again when I was pitted against the others on the show. Even though I was the second oldest person on it. Thank God for Buck Shelford!