Chats with the Queen are just part of the job for Dame Patsy Reddy. The Governor-General sits down with Sharon Stephenson to talk about sexism, social media and stepping down after a wonderful whirl.
To interview Dame Patsy Reddy, you have to jump through a few hoops. First, you need to be invited to Government House, the enormous white building that anchors one end of Wellington's Mt Victoria.
Then you have to find the correct entrance (there are several). There are also a few burly police officers/military personnel to get past and a briefing on the correct way to address Dame Pasty: at first introduction it's Your Excellency; from then on Ma'am or Dame Patsy.
Government House is the official residence of the Governor-General, the Queen's representative in Aotearoa. A lawyer who was made a dame for her services to arts and business, Dame Patsy has held the role for the last five years.
But in October she moves out of the fancy white house when her term comes to an end. It will, she admits with a chuckle, be a massive adjustment.
"I'm definitely going to miss someone cooking for me," she laughs. "I like to cook, but I prefer cooking for special occasions rather than every night. So I'll miss our lovely kitchen staff. And for five years I've had the luxury of being able to walk around the grounds of Government House, which are beautiful no matter what the season."
Although Dame Patsy and her husband Sir David Gascoigne are keen art collectors, she'll also miss Government House's predominately New Zealand art collection, some of which is on loan from Te Papa.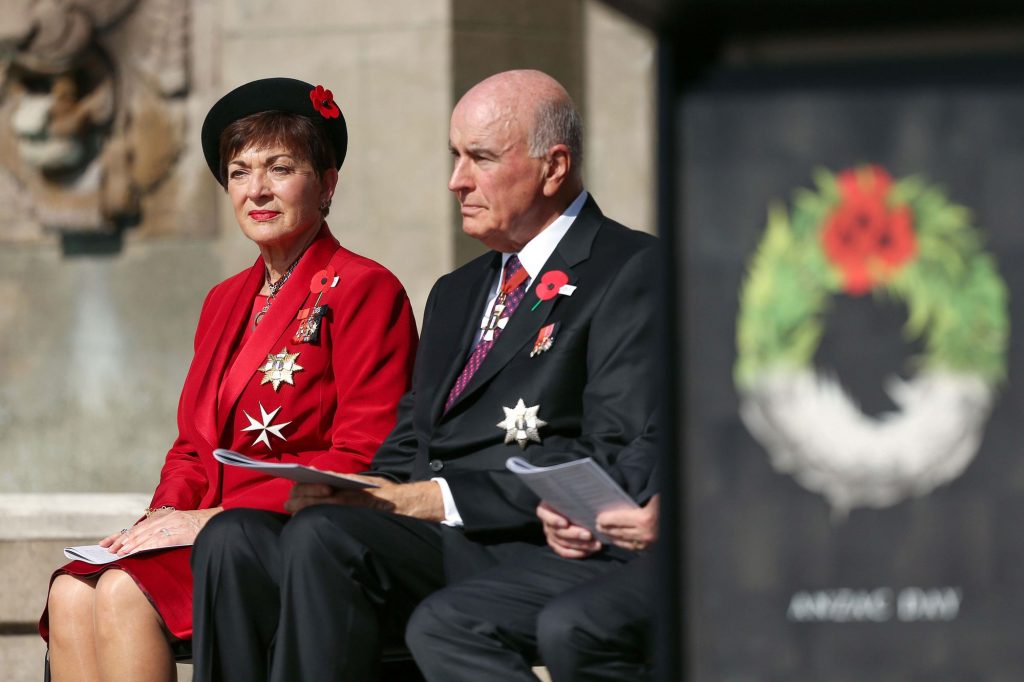 Pieces such as the striking painting by Kiwi artist Don Binney that hangs on the wall behind Dame Patsy during our interview. And an enormous green and white artwork by Elizabeth Thomson that I keep getting distracted by.
We're in the Liverpool Room, one of nine art-filled rooms on the ground floor (there are 20-plus rooms split across three floors). To access it, we walk through a hallway lined with mainly black and white photos of serious-looking blokes, previous Governors-General. Only three women stare out from the walls: Dames Catherine Tizard, Silvia Cartwright and Patsy.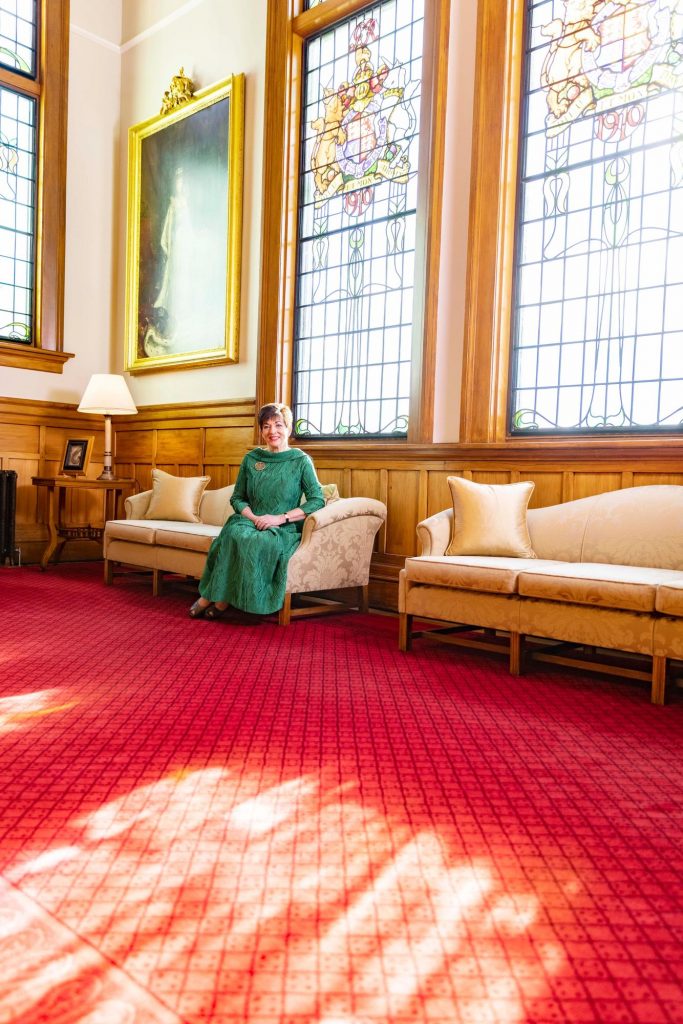 But the 67-year-old is used to being in the minority – she has, after all, spent much of her working life as the only woman in the room, becoming the first female partner of a Wellington law firm and the first woman on many boards (more on that later).
But Dame Patsy was still surprised when she was shoulder-tapped for the role of Governor-General in 2016 by then Prime Minister John Key.
"I didn't think I was the right choice at all," she admits, her perfectly made-up eyes widening. "I'm not a particularly outgoing person, I didn't have a public image and didn't like public speaking or the media, so how was I going to get on? I said to Sir John, 'Why would you choose someone with no public image?' To be honest, I gave him suggestions of other people I thought would be more suited to the role! But he said he didn't want someone with a public image, he wanted an ordinary New Zealander."
I didn't think I was the right choice at all… To be honest, I gave him suggestions of other people I thought would be more suited to the role!

She's far from ordinary, though: Dame Patsy has an extensive legal background and understands how the wheels of government turn. "I've done a lot of work around the public sector so know how that works, as well as how governance works. And I'd got to an age where I'd made most of the mistakes I was ever going to make!"
She's glad she said yes, because the last five years have "been extraordinary".
"I didn't have any expectations going into the role, but I knew it would probably be the most remarkable thing I'd do in my lifetime. And it has been. I've enjoyed the opportunity to get to know my own country a bit more and to learn a lot more about the way our constitution works and the role of the Governor-General."
That includes giving royal assent to parliamentary bills, presiding over the executive council, appointing the prime minister and swearing in three new governments. Plus awarding gongs to more than 100 Kiwis at investiture ceremonies around New Zealand.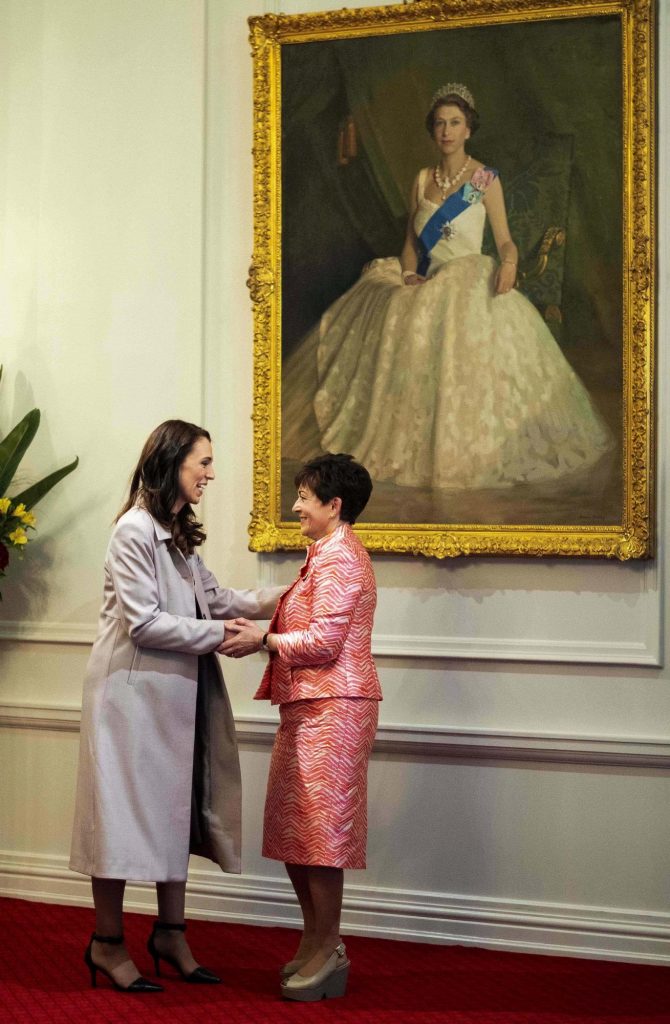 And all this without training. Before her own swearing-in, for example, Dame Patsy hit up YouTube for a video of the swearing-in ceremony of her predecessor, Sir Jerry Mateparae. "So I had an idea of what would happen. We also had a dress rehearsal the day before but I've really had to learn on the job. Of course, I asked the staff a lot of questions."
A particular highlight of her term has been "meeting a whole range of different people – famous and not famous, young and old, from all corners of the world".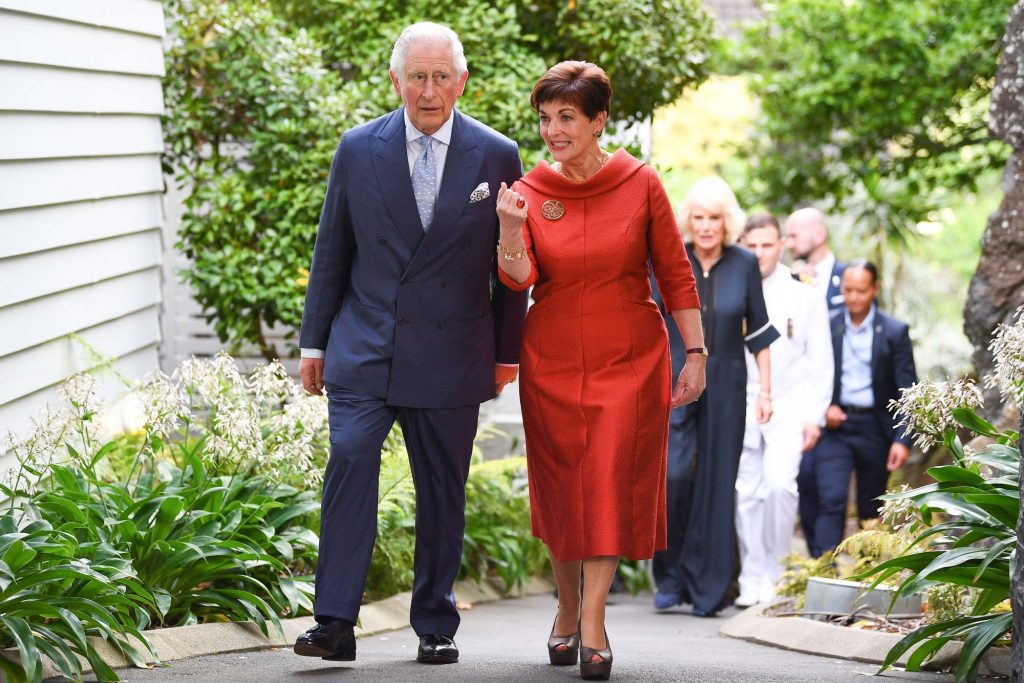 People such as primate expert Dame Jane Goodall, whom Dame Patsy, an animal lover, has met a couple of times. And former US President Barack Obama who she dined with in Auckland. Plus, of course, most of the royal family, including Harry and Meghan, the Duke and Duchess of Sussex, who she hosted in 2018, and her boss, the Queen.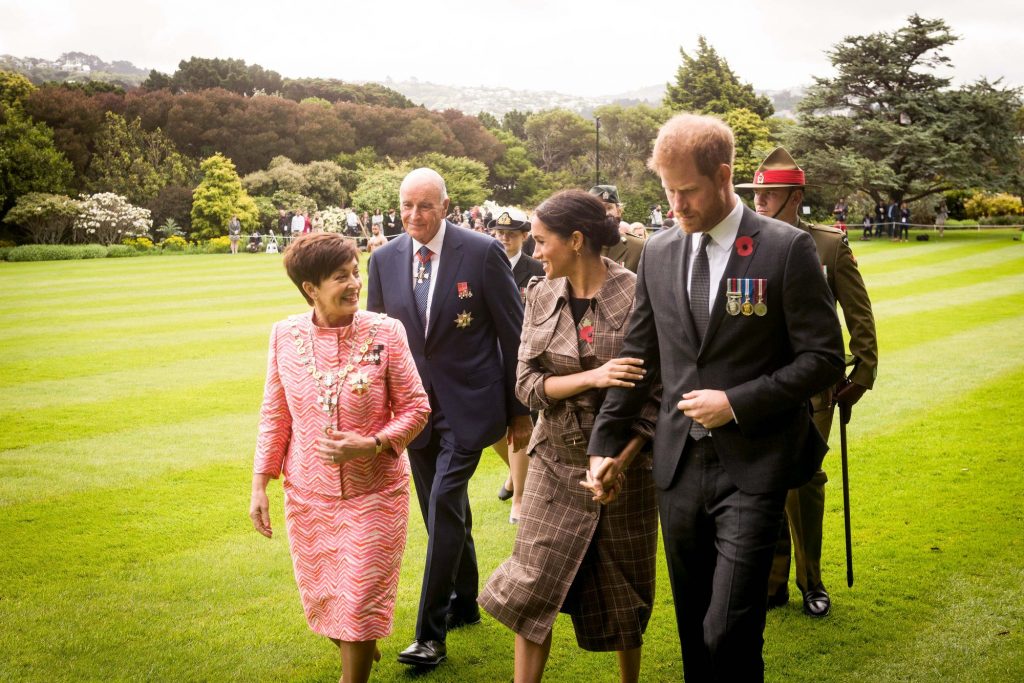 "I've met the Queen a few times and we communicate mainly by letter, because she likes letters. But no, we don't Zoom each other!"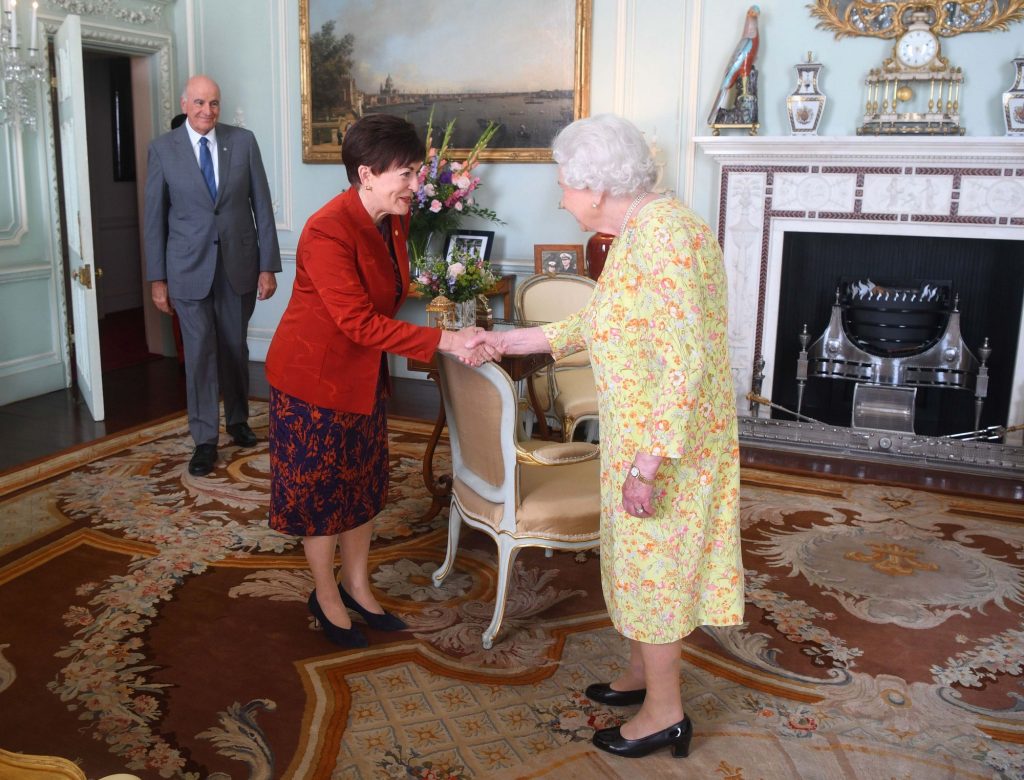 There have, of course, been shadows on the horizon: the Christchurch mosque massacres, the Whakaari/White Island eruption and Covid-19.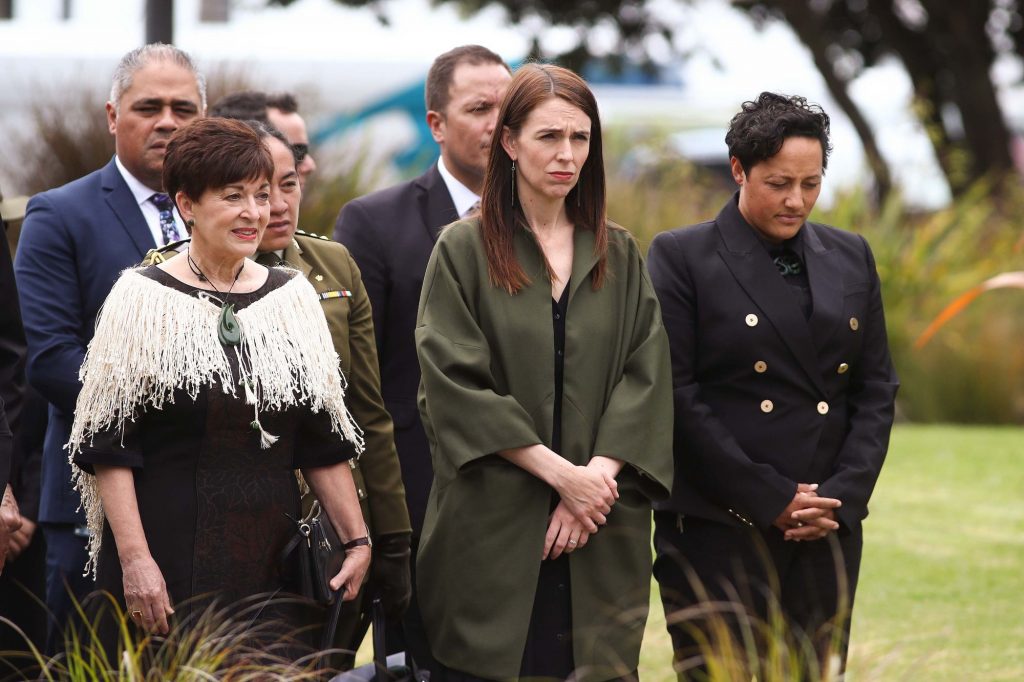 "As the Queen's representative, my role has been to support the country and become involved in memorial services and commemorations. I've also done a number of combined Zoom speeches and events, such as Anzac Day 2020 and 2021."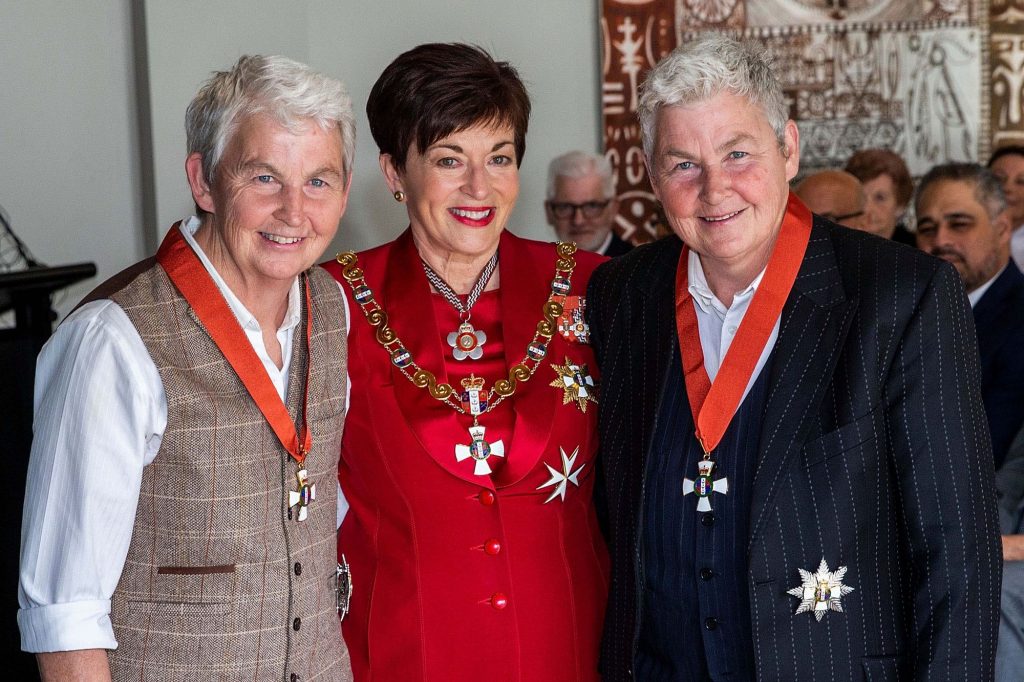 Dame Patsy calls herself an introvert but has a charismatic presence that belies her stature (around five feet tall, her PR tells me). She's stylish, with a love of bright jackets and shoes; I imagine she's enormous fun when she's off the clock.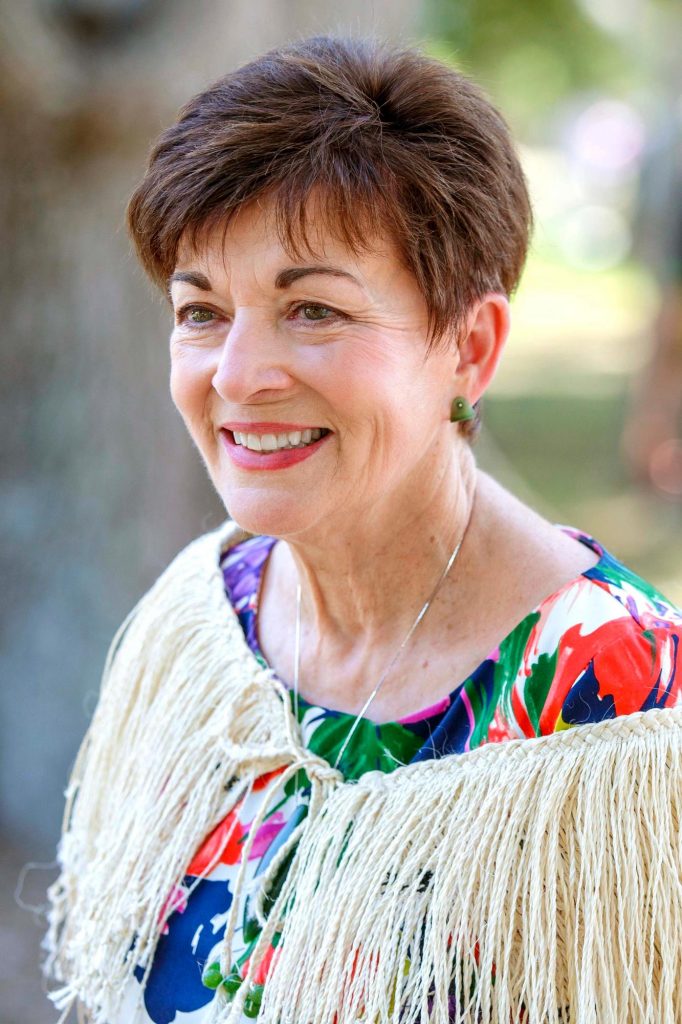 But she holds firm opinions she isn't afraid to express.
Take, for example, the calls to disband the monarchy, or at least New Zealand's connection to it. As you'd expect, that's a hard no from Dame Patsy.
"Our constitutional framework requires a head of state to oversee the rule of law and I believe the Queen should remain the head of state because the arrangement works and has strong historical links.
"If you think about the way our country was founded with a coming together of the Crown and Māori in the Treaty of Waitangi, the Crown is represented by my earliest predecessor, Governor Hobson and that connection has continued. So we have a historical link to the monarchy and I like honouring and remembering the past, and learning from the past as we go into the future."
I like honouring and remembering the past, and learning from the past as we go into the future
As she sips a glass of sparkling water, Dame Patsy talks about growing up in a remote area in Te Urewera where her parents were country school teachers. The family moved to Hamilton when she was six and a young Dame Patsy dreamed of being a ballet dancer. When that dream was dashed at high school, she cast around for another.
"I always knew I'd go to university because my parents were keen on education. I didn't really know what I wanted to study, but I knew it would be something in the arts area because I wasn't keen on science or medicine," she says.
What Dame Pasty really wanted to do was to leave home. "I had to come up with a course that wasn't available at the University of Waikato, and in those days Waikato didn't have a law school, so a law degree in Wellington seemed like a good option, even though I'd never even met a lawyer."
She thrived at law school but couldn't find a job when she graduated. "It was the '70s and no law firm would hire a woman," she says. So she ended up travelling to the US where her first husband had scored a scholarship to finish his PhD.
Dame Patsy found work as a law clerk and finished her master's degree before returning to Wellington and a teaching stint at Victoria University.
A year or so later, she managed to get into a law firm and within 18 months became a partner, the firm's first female to do so. Later came a role at an investment firm, which was her stepping stone to governance roles.
But being the only woman in boardrooms for years meant it was hard to feel confident in her abilities. "When you're the only one, it's easy to be ignored," she explains. "So I tried to play the game, making sure I could communicate with whoever I was with, and if that meant learning the rules of rugby, cricket and Formula 1, then so be it. Fortunately, I never had to play golf, but I had to be one of the boys."
The more things change, the more they stay the same, she adds. "We still have a long way to go. I've been shocked at the adverse impact of social media. For example, look at what Dr Siouxsie Wiles has had to put up with when she's been interviewed as a specialist, but people decry her ability and are rude and vicious about her appearance. They've challenged her right to have a voice in a way that I never was, because it would have been behind my back in those days, not on social media."
We still have a long way to go. I've been shocked at the adverse impact of social media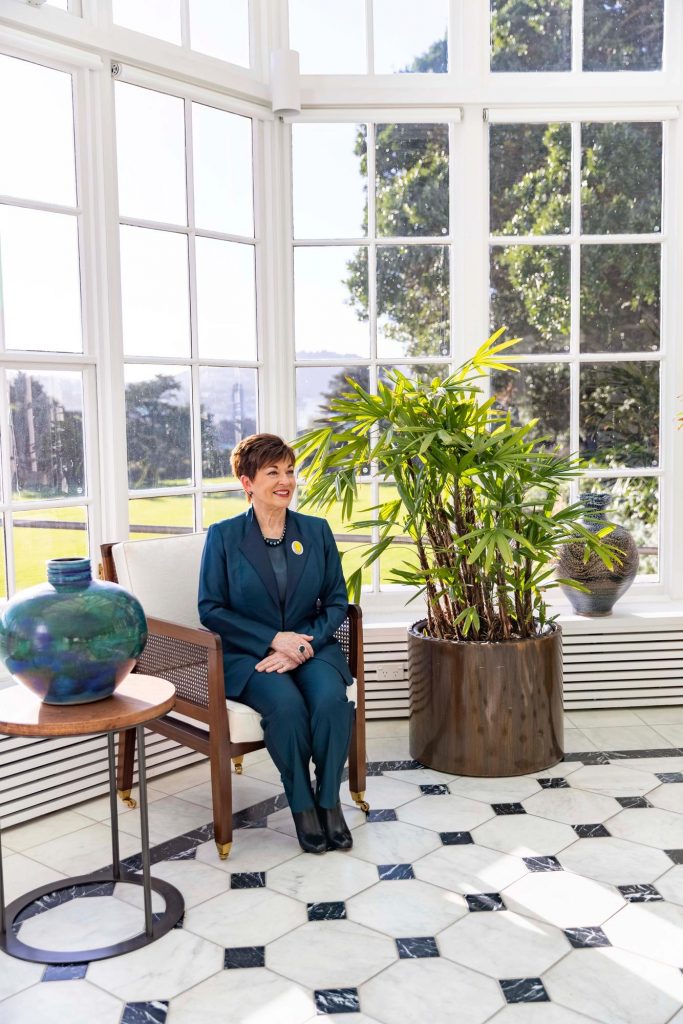 Having said that, Dame Patsy has her own Governor-General Facebook and Instagram accounts that she contributes to. "Social media is part of our lives now and we'd be lost without it. It's a great way to let people know what's happening around the country and to engage with the Governor-General. Please friend us," she laughs.
Before Covid rained on all our parades in 2020, Dame Patsy spent a lot of time travelling, including attending the WWI commemorations in Belgium, France, Israel and Gallipoli, and being serenaded in an enormous gondola down Venice's Grand Canal to open NZ's Pavilion at the Venice Biennale in 2017.
She and David, a former judicial conduct commissioner, would like to have travelled at the end of her term, but instead will be splitting their time between houses in Wellington and Greytown. She's looking forward to taking time out to garden, read ("I feel like I've lost the art of reading in this job"), watch films she once championed as chair of the New Zealand Film Commission, and cook the vegan meals the couple converted to about seven years ago.
"We saw a film called Forks Over Knives, which persuaded us to become vegan. We're friends with [film-maker] James Cameron and his wife Suzy, who have long been vegan, so talked to them about it and decided to go all out, not just for health reasons but also for environmental and animal welfare reasons."
Not everyone was on board ("I'm sure it was an adjustment for the kitchen staff when we first moved in") and the late Prince Philip was also perplexed as to why the couple was plant-based. "He said, 'You'll get on well with my son Charles!'"
Our time is almost up, so I ask Dame Patsy what advice she has for the incoming Governor-General, Dame Cindy Kiro.
"I'd tell her to make the role her own and take her time to think about which patronages she wants to support. I've ended up with 150 patronages and it's hard to do justice to them all. If I had my time again, I might have been a bit bolder in my choices but you don't know what you don't know."
I sneak in one last question before leaving: what is Dame Patsy's biggest achievement to date?
"That's a hard one to answer," she says. "I think just getting through life is an achievement."