Start a new chapter and discover the benefits of a good book. Gemma McCaw shares why reading can help your wellbeing and her five favourite reads right now.
For me, one of the biggest positives to come out of 2020 was the fact that the Covid-19 lockdown meant I finally had more time for reading. I've always been a bookworm, but the big battle has been fitting it into the day. When we were forced into our homes for seven weeks, books became a huge part of that time for me and my family, and I've continued the habit of always reading at least a few pages before turning off the lights at night.
Reading is to the mind what exercise is to the body. To lose yourself in the pages of a good book is such a gift, and research shows that daily reading can have a hugely positive impact on our wellbeing.
If you don't consider yourself much of a reader, don't worry – it's never too late to start. The key is to begin with books based on things you're interested in. What do you love doing? What do you like to talk about? Select something that resonates and if you're not hooked after a few chapters, don't feel bad about putting it aside and trying something else. Reading should be a pleasure, never a chore.
Here are five reasons why reading can be helpful to your wellbeing:
1. An emotional escape
When life gets tricky, it's easy to let the negative thoughts take over. But finding ways to switch off is essential, and by immersing ourselves in a good book, we can be swept away to a world that is completely separate from our own.
2. Train your brain
Even though it might not feel like it, reading is a kind of exercise for your brain. Studies have shown a strong connection between reading and a decreased rate of mental decline later in life. In a study summarised by Psychology Today, people who'd been lifelong avid readers showed a 30% slower rate of mental decline, and those who read the most had the fewest physical signs of dementia.
3. Feelgood fiction
Another study shows that reading fiction can help us become kinder, more compassionate human beings. By delving into another world through literary fiction, our ability to feel empathy increases. Participants in the study who were given non-fiction books to read did not show the same results.
4. Relaxing reads
The impact of reading on our mental wellbeing has been compared to meditation by some experts. Bringing the same health benefits of deep inner relaxation and calm, regular readers have been found to sleep better, have reduced stress levels, better self-esteem and lower rates of depression and anxiety.
5. Take a screen break
Picking up a book usually means putting down our phones or laptops, and we all know how beneficial it is to switch off from our devices. Staring at a screen before bed can interfere with sleep, so instead of scrolling at night, reach for a book. And when it comes to encouraging good habits in your family, try instigating a "no phones in the bedroom" rule. Lead from the top and do the same – show your kids that reading is cool.
Gemma's top 2021 reads
Where the Crawdads Sing by Delia Owens
This was one I just didn't want to end. It tells the story of Kya, a wild and mysterious young girl left to fend for herself. She leads a lonely life, but there is also hope, and it's a story I'm still thinking about months after finishing it.
The Seven Sisters series by Lucinda Riley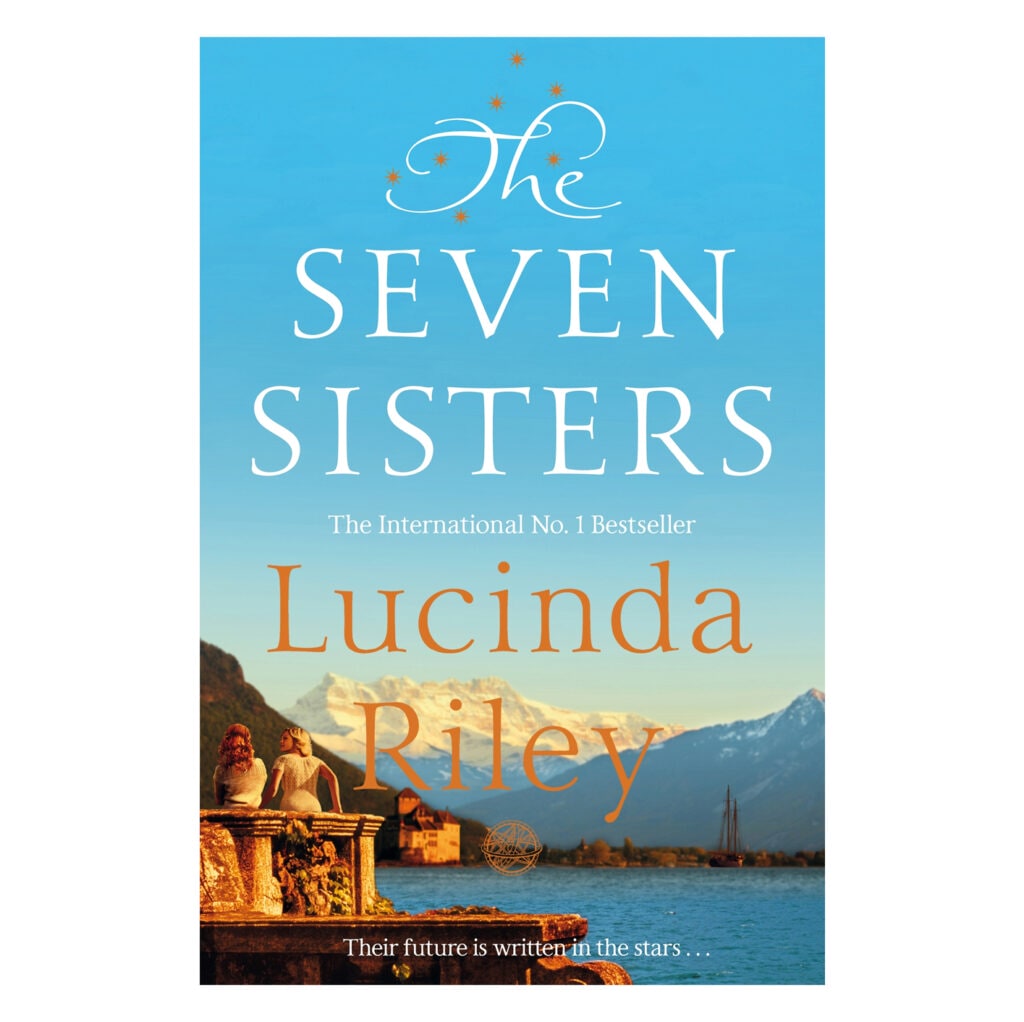 I adore these books! The series follows seven adopted sisters struggling to find their true identities after the death of their beloved and eccentric father. The stories are full of romance and hope – feelgood reading at its best.
Auē by Becky Manawatu
Have your tissues ready, this New Zealand novel is a heartbreaking and confronting read with charming and funny characters. It stays with you long after you've finished turning the pages.
Eleanor Oliphant is Completely Fine by Gail Honeyman
This is a book I am always recommending to friends. Focusing on 29-year-old Eleanor Oliphant, a social misfit with a traumatic past, it deals with themes of isolation and loneliness as we're taken along on her transformation. It's a story that makes you think twice about checking in on that co-worker and reminds us of the importance of kindness.
The Nightingale by Kristin Hannah
Kristin Hannah is one of my favourite authors – I love all her books and I just couldn't put this one down. It's the story of two French sisters who resist the occupying Nazi forces during World War II by hiding Jewish children and helping allied pilots to escape. This is a war story told from a woman's perspective and one of the most beautiful novels I've ever read.