After moving back to Aotearoa, food blogger Emma Galloway explored her Māori heritage, which led to a renewed connection with nature. She shares her journey with Niki Bezzant.
Food blogger Emma Galloway looks down at her hands and smiles. Along their outer edges, extending from the middle of her little fingers, there are newly-minted tā moko: delicate organic designs that snake down to her wrist bones.
"How long have you got?" she laughs, when I ask what the moko – completed just the day before – represent.
"The short answer is, this signifies strength and healing for me and also for the beautiful man who did my tā moko [tattoo artist Mokonui-a-rangi Smith]. It's something I've thought about for the last few years. I wanted to get it done last year when I turned 40, but last year was last year, and it just never happened."
This year, it is the right time. The best-selling author and food blogger has just released her third cookbook, Every Day, and it feels great.
"I had no idea any of this was even a possibility," she smiles, thinking back to when she clicked "publish" on the first-ever post on her blog, My Darling Lemon Thyme.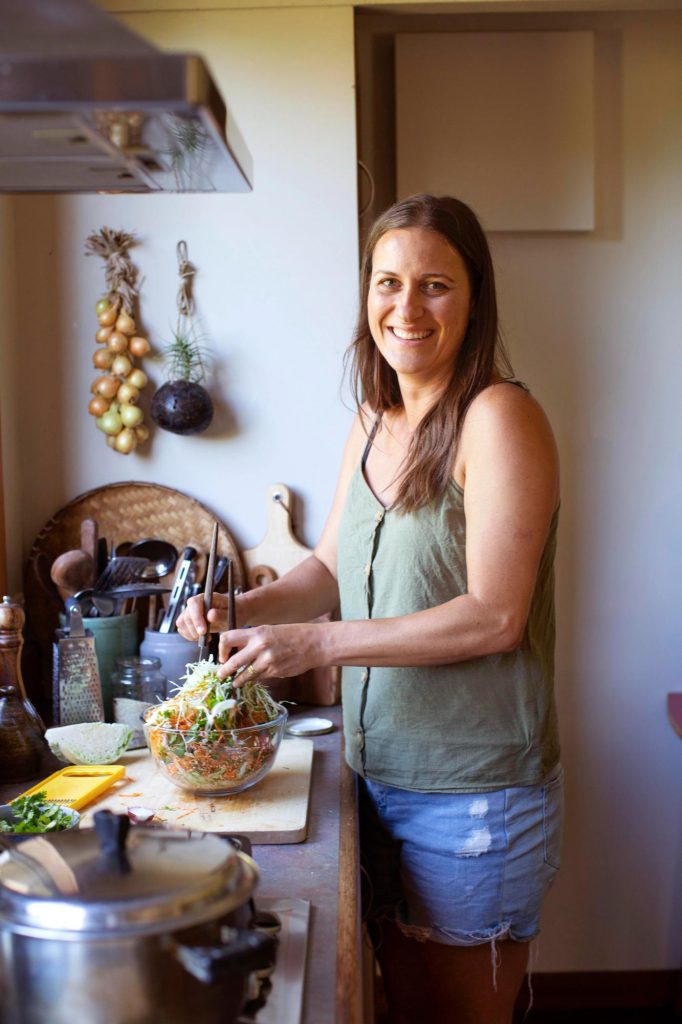 It was her daughter's fourth birthday in 2010, and she was one of a tiny handful of food bloggers in New Zealand at the time. Food blogging – including her own – was far from the glossy, professional-looking enterprise it is today.
"I didn't know what I was doing," she admits. "If you look back in my archives, the photos are horrendous. My writing is hilarious. Thankfully the recipes still made sense. That's one thing I've always been quite particular on, the recipes and making sure they work."
The lifelong vegetarian and chef – she had stints in restaurant kitchens in Sydney, Byron Bay and Perth – left the kitchen for motherhood, only to discover new challenges when she and her children were found to be intolerant to gluten and dairy.
The blog started from there, Emma recalls, "because I had this crazy passion for food and I just wanted to share it.. It was a passion project, that's for sure."
Her passion project took off, becoming an incredibly popular online destination. Emma's work has featured on Oprah.com, Food52.com and in The Guardian, and book deals followed.
Her most recent cookbook is her first written in New Zealand, after her years in Australia. It was when Emma, her husband Si Nguyen, daughter Ada, 14, and son Kye, 12, moved back to her hometown of Raglan, she says, that "I really felt the call to connect to my whakapapa".
Connecting with her whakapapa (Te Ātihaunui a Pāpārangi, Ngāti Raukawa ki te Tonga) has been a long journey. That's because, she says, as someone of mixed race – her father is Pākehā, her mother Māori – she didn't feel she could own her Māori heritage.
"I grew up feeling like I wasn't 'Māori enough', because I didn't speak the language and I didn't look Māori."
That changed when friends started talking about te reo classes.
"A [Pākehā] friend shared that he had learned, and how life-changing it was for him".
An American friend told a similar story. "And it just kind of dawned on me: here's me growing up thinking my whole life I'm not Māori enough to learn or really claim it. And here is a Pākehā man and an American woman who are learning it – and it's fine! My whole life I've told myself I can't, but you guys are doing it! So I realised actually, there's nothing really stopping me, other than myself."
Two years of full immersion reo classes, two days a week, was "life-changing" for Emma, teaching her not only the language, but also the Māori worldview.
"I think the best way to describe it is I just feel more fully myself. This part of me that I was always kind of a little bit confused about and a little bit too shy to claim… Shifting that thinking in my brain has really just made me feel more myself."
Te ao Māori teaches us, she says, "that we're not just humans on this earth. We're actually part of it and everything is connected, which I think the world has definitely had a little glimpse of in the last year. It's definitely grounded me more and made me feel happier in New Zealand. I often think if every single person in New Zealand could just have a little taste of that worldview, everything would be different."
We're not just humans on this earth. We're actually part of it and everything is connected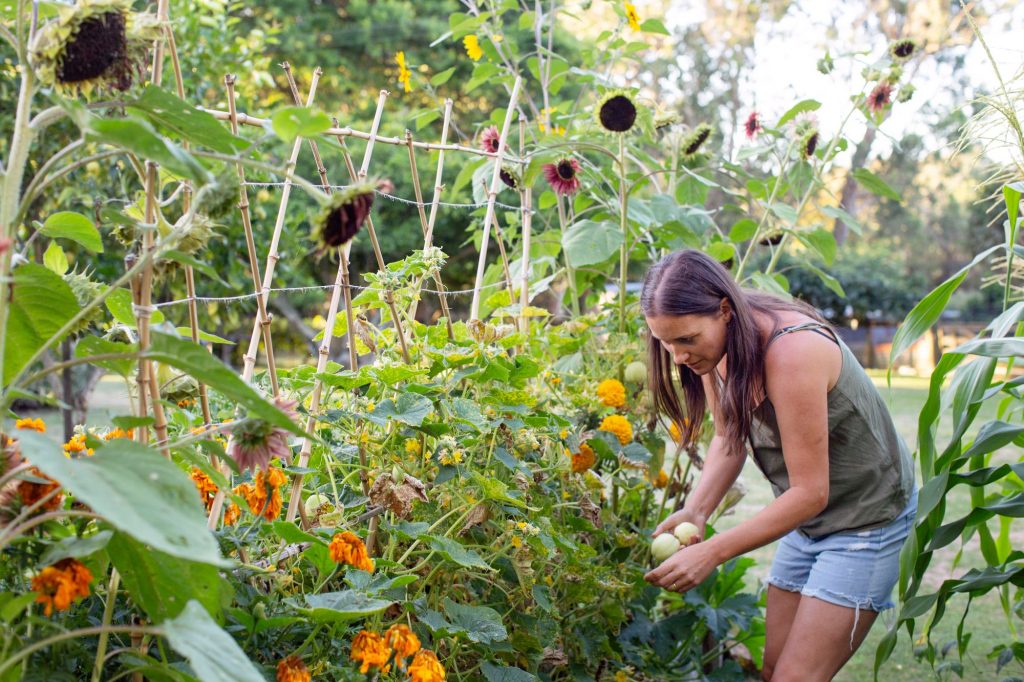 It's possible tapping into her culture has played out in Emma's work, too. She says she feels an even stronger connection now to the earth and the many ways it nurtures us. In her blog and books, Emma shares plant-based, whole food recipes with soul, based on simple, seasonal ingredients – many plucked from her own garden.
That her food just happens to be gluten-free, often dairy-free and vegetarian isn't something she emphasises.
She grew up vegetarian, and though in the 1980s and '90s that was seen as "super weird" by others – even in alternative-leaning Raglan – it was all she and her four siblings knew. With parents interested in permaculture, who grew much of what the family ate, Emma says she was given a good grounding in nutritious, whole food cooking long before it became trendy.
"I was lucky that Mum was naturally interested in nutrition, herbal medicine and plants, and super lucky that she passed on a lot of that knowledge just through doing it. That was our life growing up."
Emma describes her food as "honest, achievable and packed with flavour".
"It's vegetarian and gluten-free for no other reason than that's how I eat. I'm not doing it to try and cash in on a trend or jump on the bandwagon of plant-based eating. This is who I am. It's who I've always been."
Her authenticity is clear in the pages of Every Day. She wrote and photographed the book almost completely during last year's Level 4 lockdown. There's a strong focus on avoiding food waste and making the most of what's on hand, with base "anything" recipes throughout, encouraging the reader to use whatever ingredient is in the kitchen or in season. Plus it's packed with tips on using up those little bits of things that lurk in the fridge.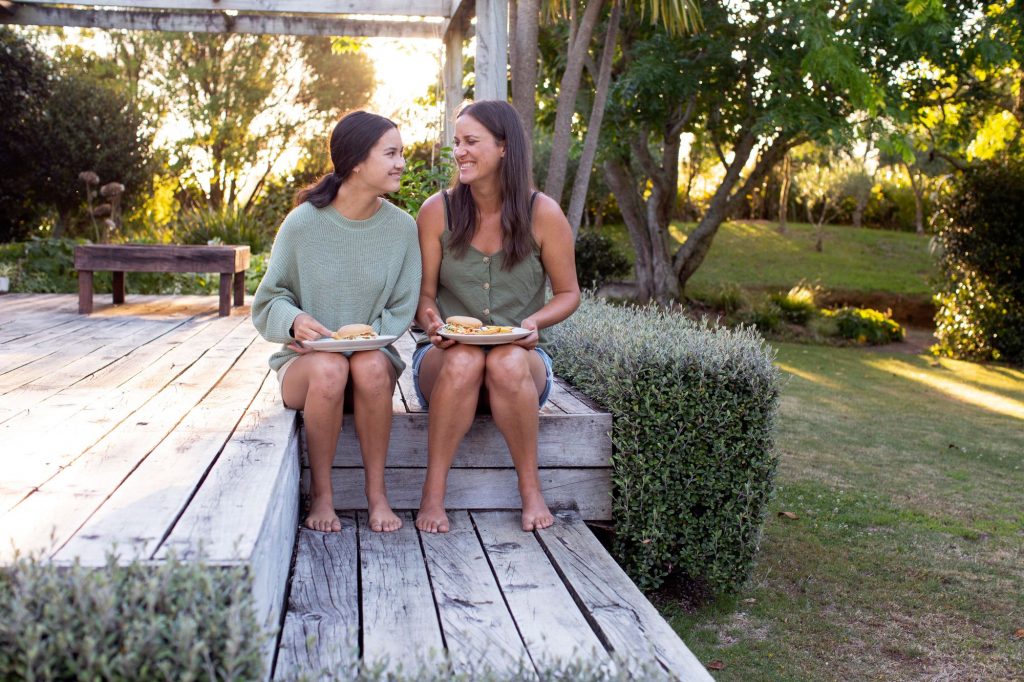 As a former food magazine editor, I've seen many "whole food" cookbooks in my time, and they can tend to blend into one with their formulaic look: pretty young thing on the cover holding a bowl of something wholesome, and recipes that look beautiful but are inaccessible for most people. Emma's work is clearly different. She smiles when I tell her this.
"I've never been into sharing anything that the average Joe couldn't achieve," she explains. "At different times in my life, and definitely for some of my family members, we haven't had a whole lot of money. So the idea of going out and spending a whole lot on, say, a jar of almond butter to use the whole jar for one recipe, that's just not going to happen."
Where she uses nut butter, "I show you how to make it yourself. And it's homemade sunflower seed butter, which is super cheap to make".
She's deliberately stayed away from trendy, "stunt" recipes.
"It got to the stage a few years ago where I felt, you know what? Most people aren't cooking these recipes that bloggers are sharing. Because they don't have access to [the ingredients] or they don't have the funds to spend. So with this book in particular, I wanted to simplify it."
That extends even to the styling.
"I wanted to cut it right back. So, a lot of the photos are just the dish. Some of them aren't even garnished. And I purposely did that because I know most people at home aren't going to go and buy different herbs or whatever, just to sprinkle on top. Sure, it's delicious, but if you don't have it, it's not going to wreck the recipe, you know?"
When I ask why she thinks she has succeeded when so many bloggers fizzle out, Emma has a simple answer.
"Food is my life," she declares. "Always has been. What I share is actually just me, and I can't change that. A lot of people who maybe only do it for a little while may just see the shiny side of it. It's the same when people watch MasterChef and then say, 'I want a restaurant!' If you haven't worked in a restaurant, it's going to be a little bit of a reality check when you open that restaurant.
"I've not done anything in my career that is not food related. I live and breathe it."