As a Pasifika woman growing up on a small island of Tonga. Silva Mcleod knew that pursuing a career as an airline pilot seemed like an unrealistic dream.
Despite the many obstacles (including an instructor that once told her that if flying was for female pilots, then the sky would be pink) the mother-of-two persevered and forged a career as the first Tongan female airline pilot.
Silva McLeod was born and raised on the small island of Vava'u in Tonga, with a population of 200. As a young girl, Silva, 62, would look up at the planes flying above and wondered what it was like to be the person piloting them.
"I always thought about how clever people would need to be to operate a plane. That's when I had the idea to become a pilot. It wasn't a dream, it was more like a fantasy," she explains.
"It's something that I never disclosed to anyone. I think this will resonate with a lot of Pacific Island children. You're scared of telling someone something so far beyond your reach, because of the fear that people will mock and tease you and tell you to come down a notch. It truly was unfathomable."
Silva kept her desires a hidden secret until she was 18 and met the man she would eventually marry. Australian Ken McLeod moved to Tonga, to work in foreign aid and helped build the hospital in Vava'u.
"While we were dating, I had a weak moment and disclosed to him that I have this fantasy to fly and become a pilot. I waited for the mocking laugh, but he didn't. He said it can be done and told me if I wanted it badly enough that I should go and get it."
Silva and Ken married in Tonga in a traditional wedding and moved to Ken's home in Melbourne in 1981 after he finished building the hospital in Vava'u.
Despite her secret aspirations of becoming a pilot, Silva stepped on the plane for the very first time when she flew to her new home – from Tonga to Australia. She was 21.
"The fear of flying was very real. It was a terrible, terrible day. I was petrified and didn't have a very good experience," she says.
When the pilot addressed the mainly Tongan passengers in the English language, Silva saw the importance of having more Pasifika men and women in the flying industry.

"When the pilot addressed the passengers in a safety brief, it was in English. I looked around and there was only one English-speaking person on the plane, and that was my husband. It stuck in my head; how cool would it be to be a pilot that was able to give a briefing in our own Tongan language?"
When Silva arrived in Australia, it was a culture shock at first, But Silva settled into her new home. Ken was the main breadwinner and Silva stayed home to care for their two children.
Her life changed after she had been living in Australia for 12 years. Ken was diagnosed with cancer, and he encouraged his wife to finally do something about her dream of flying.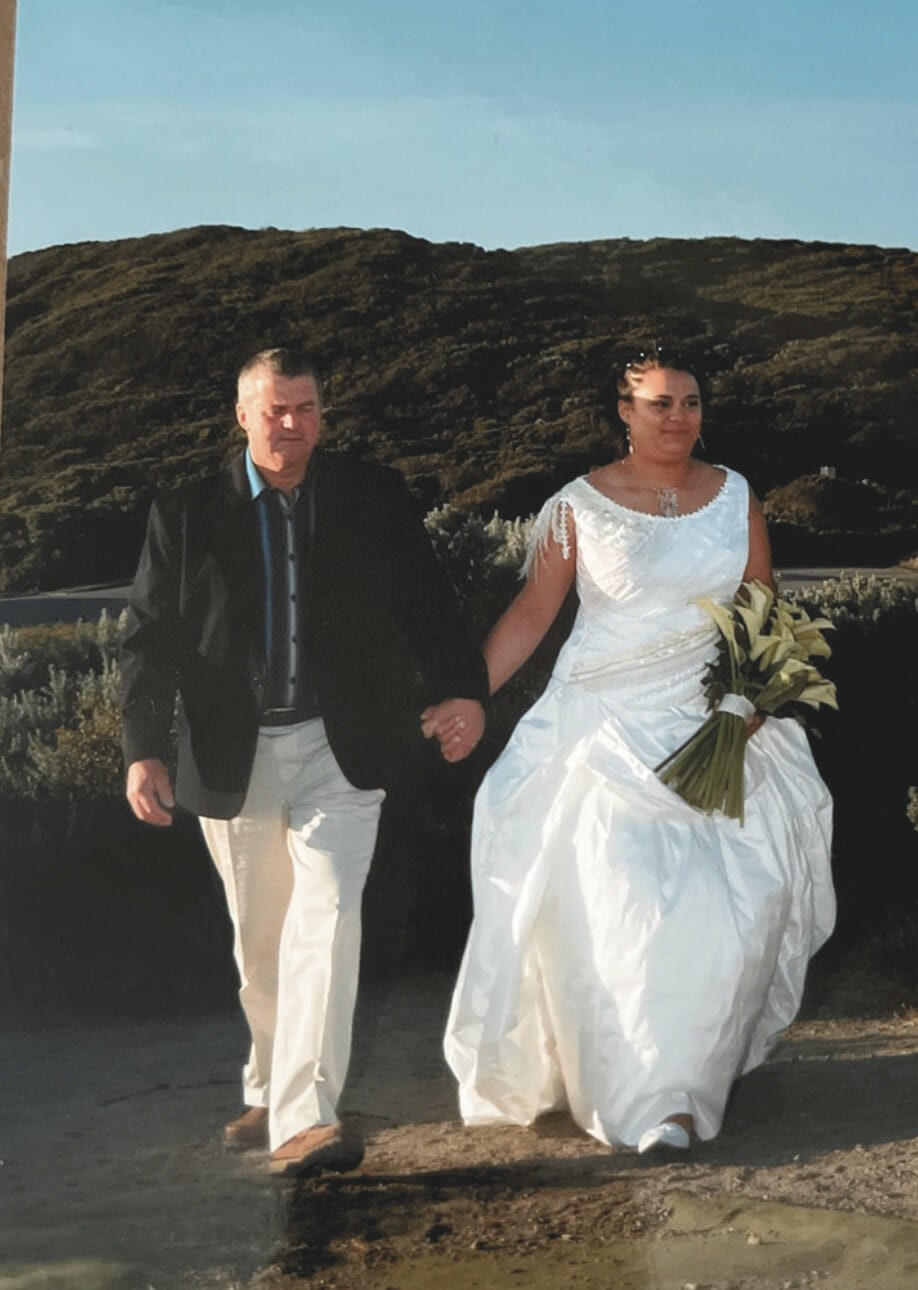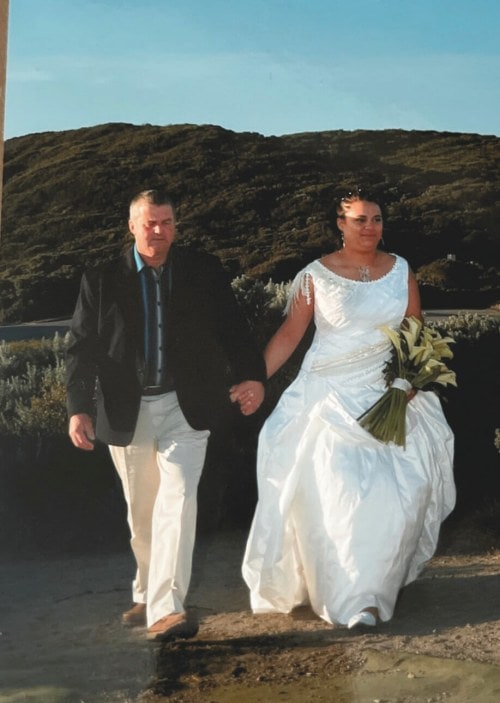 "He realised that our life together was too short. During his first chemo session, Ken put his arm around me and whispered 'Do you still want to fly?' He told me that if I wanted it, then I should go and get it."
Despite having to nurse a sick husband and raise their two children, Silva took Ken's advice and took flying lessons. Ken had 12 months of chemotherapy and a bone marrow transplant which prolonged his life.
"Ken had ignited that fire in my belly. This was my chance, and I wanted to do something about it. I chipped away at it. We had a family, we had two kids, and we had other priorities than me flying. It was a challenge, an achievement. You have to take one step at a time because if you look at how high the mountain is, then you might not want to climb it."
It took four years for Silva to gain her commercial pilot's licence and find work as a pilot for a major airline. She has flown for Air Rarotonga and Pacific Blue, flying from New Zealand to the Pacific Islands. She also became a flying instructor and eventually joined Virgin Airlines as the first woman of colour to fly the international route from Melbourne to Los Angeles on the giant B777.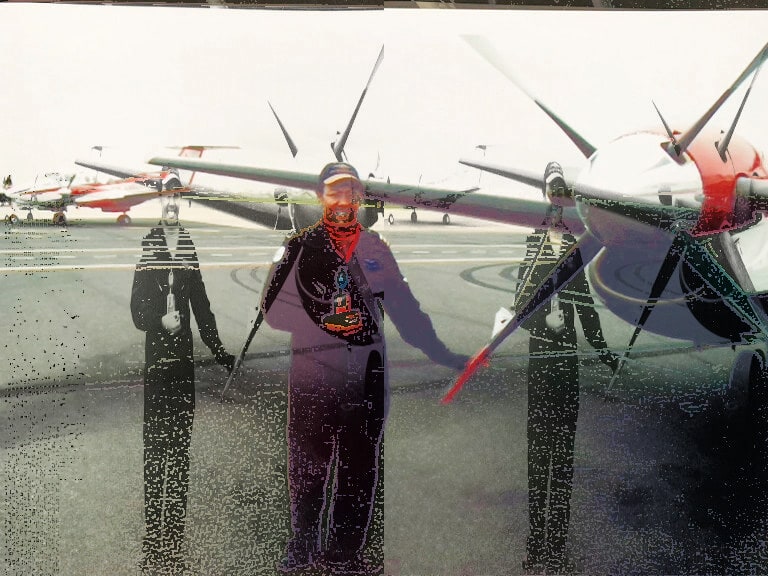 But for Silva, one of her most rewarding jobs was the year she spent as a pilot for the Flying Doctor emergency air service, a job made famous by the popular Australian TV series, The Flying Doctors.
"It was meaningful work. I was uplifting sick babies, and people who needed emergency medical care. I was able to combine my passion for medicine and my passion for flying."
Silva was flying for Virgin Airlines when the Covid-19 pandemic hit. Her job was impacted and she was made redundant. Also, in 2020, her husband Ken, finally lost his battle to cancer and he sadly passed away.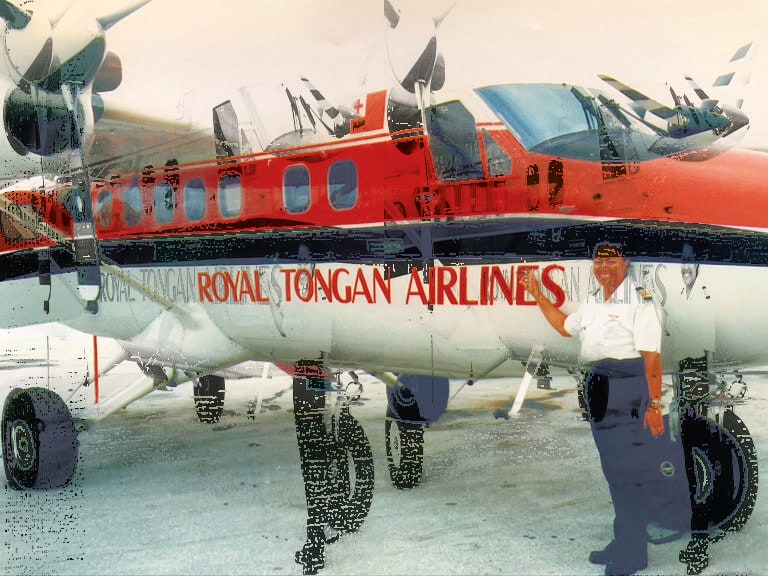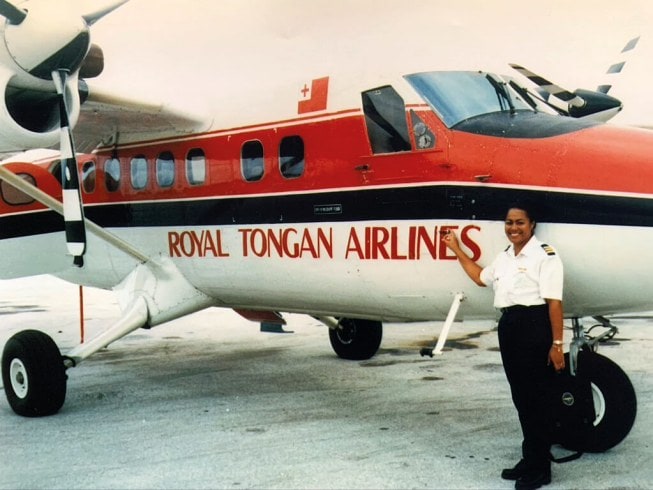 To help her grieve and survive the pandemic, Silva put pen to paper and started writing her book, about her inspirational journey. Titled Island Girl to Airline Pilot, the book was released in New Zealand this month.
"Writing was my go-to. It was my therapy."
After the pandemic, Silva changed careers and moved into real estate but hasn't ruled out returning to flying.
She says she is indebted to her husband for encouraging her to pursue her dream of flying and she has dedicated her book in his honour.
"I wanted to tell the love story that I had with Ken, and it just happened to give birth to my story about flying. How lucky was I to have these opportunities? If a teenage Pasifika girl can pick up my book and see what I have achieved, maybe it will also encourage her to pursue her dreams.
I know what it's like to be underprivileged, to be told that you're not good enough, and to have self-doubt. If I can inspire others with my story, then I'll be the happiest person in the world."
Related article: Learning with Mana: Dr Sydney Savion