Picking an ensemble should be an exciting part of your day, but it can feel overwhelming or even boring if you're reaching for the usual things you wear on repeat. If your drawers are overflowing or your wardrobe stuffed full, maybe it's time to try a capsule wardrobe.
We've all heard of the clever capsule closet, an eco conscious mix and match approach that has been around for years. Capsule wardrobes feature a small number of only indispensable basics, the idea here is that you can grab any top and a bottom from your wardrobe and the combination will work together no matter what.
It's important to get your capsule correct as it needs to work for many different occasions. We need to be able to go from vocation to vacation, beach to bar, and playful to professional.
Think about what pieces you need to fit your lifestyle, and remember we are all different, so pick a number of clothes that works for you.
Capsule wardrobes come easier if you pick a fairly neutral colour palette with some accent colours here and there. For examples sake, let's say, black, white, green, and charcoal, but feel free to get as creative as you like with this.



Here are some capsule wardrobe essentials:


Black Pants


Starting off strong with what is the most essential item on the capsule wardrobe list. Comfort is crucial when buying a pair of black pants. They can be loose or leg-hugging but it's likely you'll be living in them so make sure they fit fabulously. It can be tricky finding the perfect pair, so for black pants try Portmans, Repertoire, or MAX.



Light Wash Jeans
A pair of comfy denim jeans in the cut of your choice will always be a wardrobe staple. Preferably light wash as they work better as a neutral, but in reality you can opt for whatever wash of denim you desire, whether it be white, cream, light blue, dark blue, charcoal, or black.



Skirts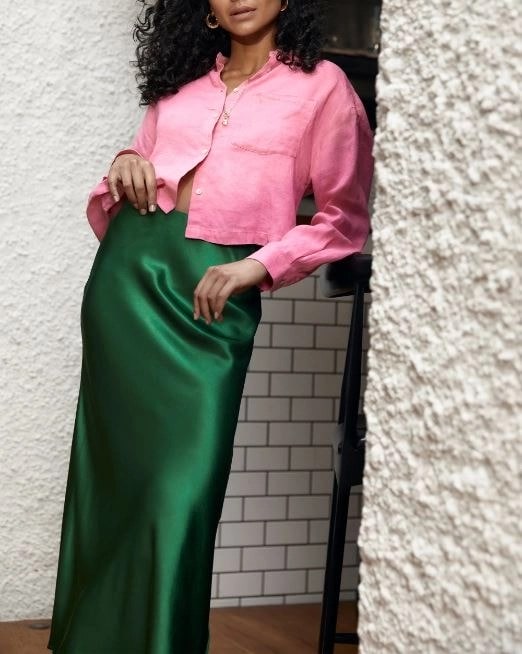 If you aren't into jeans, don't fret, there are many alternatives out there like skirts! Silky skirts are what's hot right now so you can find them just about everywhere. Try this gorgeous green number from MAX or bare a bit of leg with this marvellous wool-blend mini from COS.



Leather Jacket


Although expensive, leather jackets have proven time and time again that they are worth the investment as they will never go out of style. There are a dozen designs out there waiting for you, try a studded leather moment or an asymmetrical zip to spice things up. With the track record of leather jackets, you are sure to thrash yours.



Midi Black Dress


A more formal take on the classic LBD (Little Black Dress), a midi dress that falls (you guessed it) mid calf is perfect for when you need versatility. Paired with heels and a denim jacket,this midi dress becomes the perfect outfit for a night out. Alternatively, put on a pair of nice sneakers and chuck the graphic tee underneath to opt for a more casual, weekend day-wear look.



Coloured Cami
This is the fun part – introducing colour into your outfits! Cami's are readily available and come in various cuts, shapes, and fabrics for you to delve into. Camisoles also work great as undergarments or over garments if you're feeling funky and want to try something new. Never be afraid to test out a cami on top of a long sleeve or turtleneck.



Blazer


Classic black, checkered, subtle pinstripes – or you can go for a fun pop of colour. Play around with textures and materials, try a leather or linen blazer to mix it up. This checkered one from Moochi is super structured and has a strong shoulder – brilliant for 'round the office.



White Blouse
Wear it with jeans for a laidback look, or with blank pants for work, under a dress for casual vibe, or over the top of a dress, and voila – the possibilities with a white blouse in a capsule wardrobe are almost endless.



Graphic Tee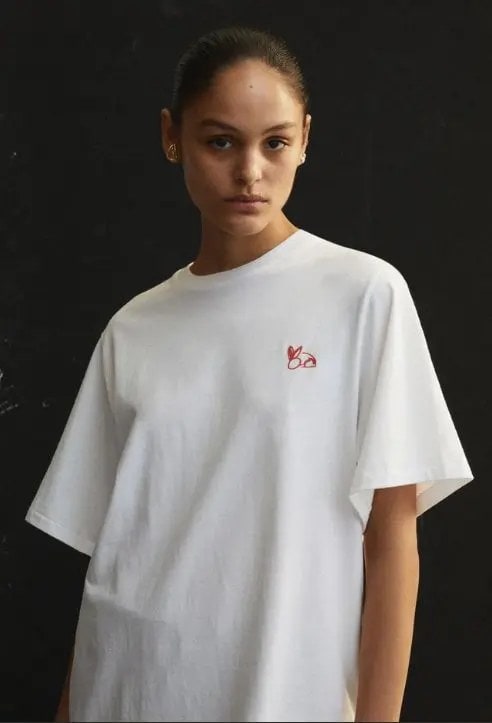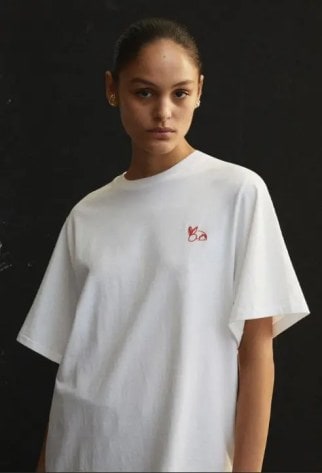 On days that you feel a bit 'bleh,' you'll be glad to have one of these relaxed t-shirts in your closet. Amazing for mixing and matching with anything else in this capsule closet! Pop on your leather jacket and silky skirt and this tee goes from lazy-day-lounging to wine-with-the-girls in an instant.


Capsule wardrobes are simple in theory, but it's bringing one to life that's the tricky part. These are the basics to any capsule wardrobe but remember to make it your own! Add or subtract pieces depending on personal flare.
Happy Curating!