Embrace your inner Edward Scissorhands and snip your way into the world of topiary.
As a kid growing up in Napier, I was a big fan of garden art – miniature windmills, wishing wells, painted concrete seals balancing balls on their noses (I still want one) and, of course, topiary.
One of my favourite specimens was a shrub in someone's garden that was clipped into the shape of a dolphin, with a colourful rubber ball on its beak (until they managed to coax the plant into growing one). Then there was the city's floral clock with its clipped living roman numerals. These plant sculptures became neighbourhood landmarks for me because they were creative and fun and alive. Which is the whole point really. If you delve into garden history, people have enjoyed transforming hedges and shrubs into living ornamental shapes since forever. The Romans are said to have kicked it off in the 1st century and by the 16th and 17th centuries it was all the rage in Europe and England, with topiary styles ranging from sculpted trees to embroidery-like parterres and grand mazes. Even Disneyland got in on the craze in 1963 when Walt Disney became inspired by topiary gardens in Europe and had his animators and landscapers team up to create monster topiaries of waltzing hippos, elephants and giraffes.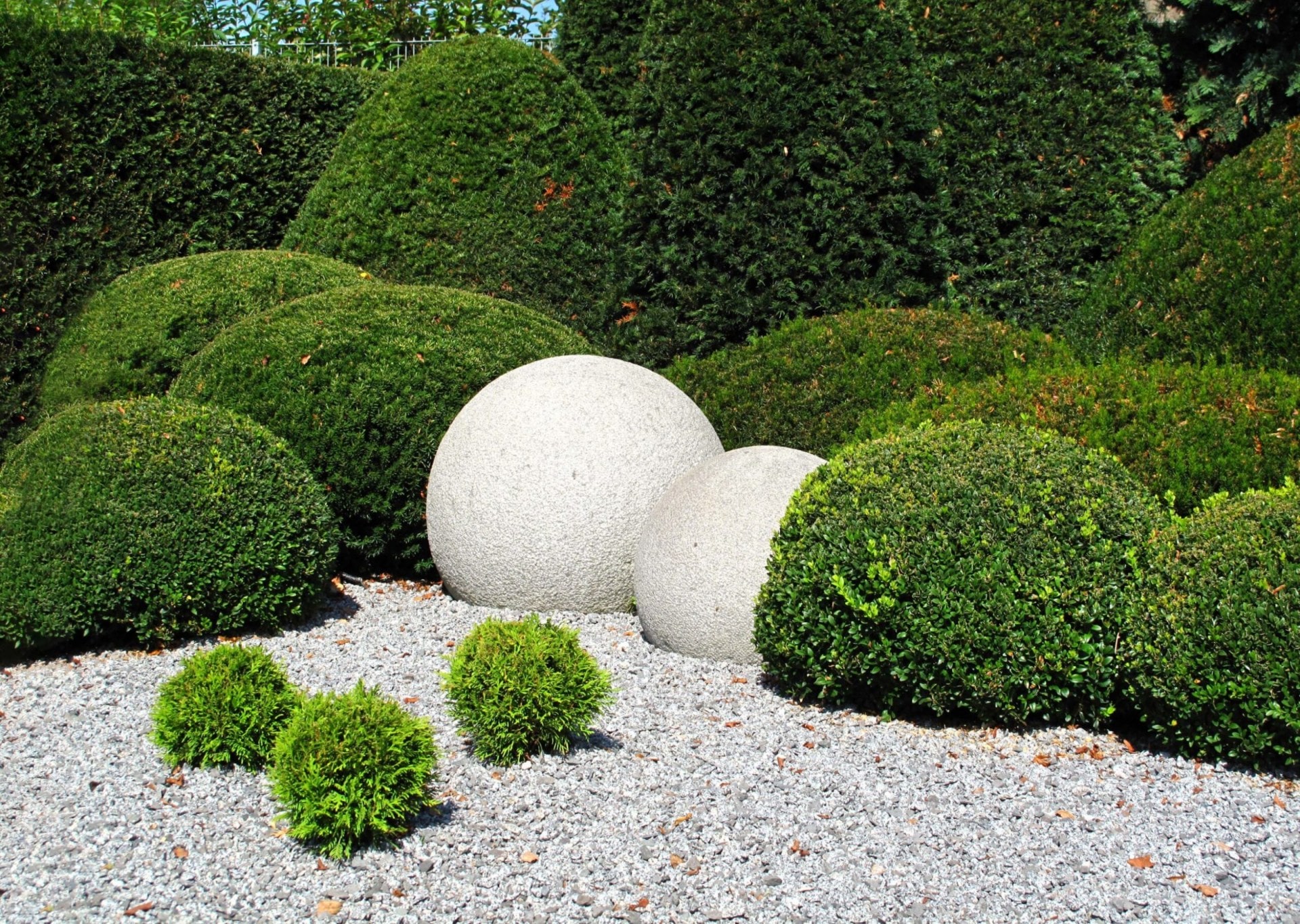 Better shape up
Topiary comes in as many styles as there are haircuts. The strong geometric shapes favoured in traditional Italian and French gardens provide evergreen structure to lead the eye, and help quench the desire to assert dominance over nature, or at least tidy it up. Plus, some people just love being let loose with secateurs (ask my kids). If this appeals to you, then pyramids, squares, balls and cones may satisfy your love of symmetry. However, sculpting with plants can also add a bit of whimsy in more natural gardens, providing a foil for softer, looser plants. One of the most beautiful examples of topiary I've ever seen was at Round Pond Garden in Hawke's Bay, where a mass of clipped teucrium balls had a drift of dreamy red poppies growing beside it. Or let your imagination run wild and grow your family pet – or even a unicorn.
Getting snippy with it
To get started, choose a well-proportioned plant with dense growth near its base. Depending on what kind of shape you are going for (pyramids, balls and cubes are the simplest), cut off any protruding stems, then, as the plant grows, clip it into shape. If you want a standard, such as a lollipop, choose one upright shoot as the main stem and remove the others until it grows to your desired height. For complex forms, like animals, bend wire mesh into the desired shape, then place it over your plant. As the plant grows, clip the tips of the branches that protrude through the mesh. The bush will gradually fill in the frame, then you can maintain its shape as your snippy soul desires.
The contenders
Suitable candidates for topiary have a naturally dense growth habit, are evergreen and respond well to pruning. Traditionally, box (Buxus sempervirens) is the most popular topiary plant, but be aware that many New Zealand gardens are plagued by the fungal disease box blight, which can be difficult to control without spraying. Bays, yews, junipers and rosemary are all good for shaping as well, but don't overlook suitable New Zealand natives, such as coprosmas, corokia and tōtara. Muehlenbeckia astonii, with its naturally bouncy mounds, also lends itself well to whirls, swirls and Moomin-like shapes.