After being made redundant just before the first lockdown, Brodie Kane knew she had to take her future into her own hands. The journalist speaks to Siena Yates about being her own boss and supporting the sporting sisterhood.
From high-stakes beach rescues and traversing the jungle in Brunei to being thrown in the air by a team of high school cheerleaders, Brodie Kane has always been up for an adventure.
She grew up at Canterbury's Waikuku Beach in a family full of surf lifesavers, so naturally she became one herself, throwing herself into the waves to help others from her childhood right up until she was about 20.
Even now, she lives only a few hundred metres from that very beach and spends as much time there as she can.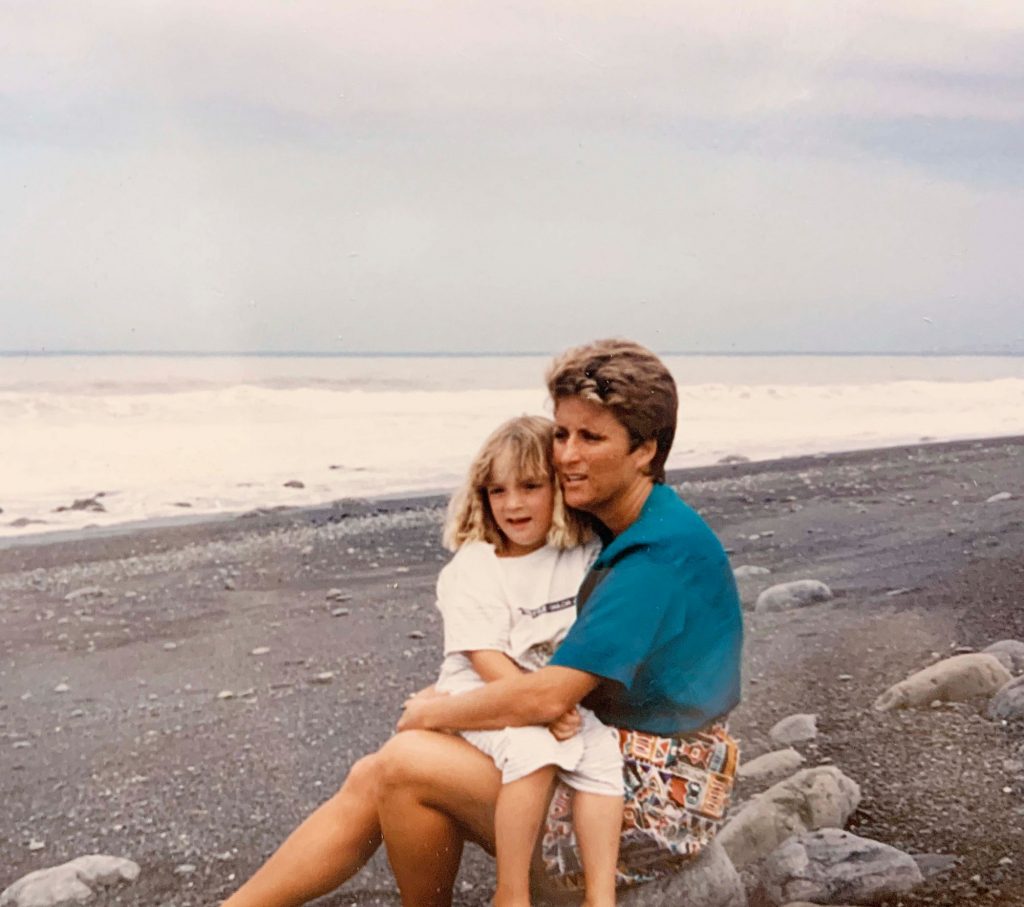 "It's absolutely my happy place – a spiritual home. Every time I walk over the sand dunes and see the ocean, it's just like everything's OK. It's a magical moment," she says.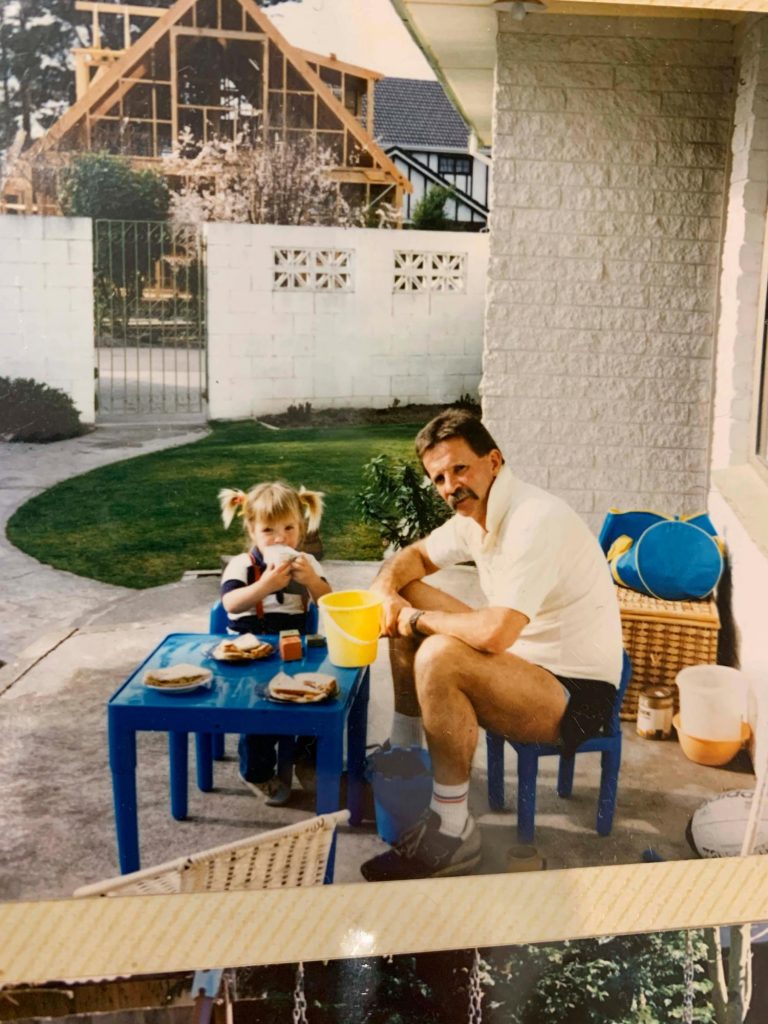 During her time studying journalism at the University of Canterbury, Brodie joined the army's territorial force after a holiday military camp sparked a passion in her.
"At the time I was like, 'This is like everything I've ever seen in the movies,'" she laughs. She was part of the force for four years and during that time she was deployed to Brunei.
But she gave it all up to pursue her journalism career, moving to Auckland in 2007 for her first job at Radio Live. Unless you're a foreign correspondent heading into war zones to report, it's a pretty far cry going from the territorial force to the newsroom, but Brodie saw it merely as another adventure.
"I felt like I couldn't really give [the army] the time and commitment it deserved, so I went, 'Alright, I've had a good run, but that'll be it for now'. I guess it is quite weird, but it just made sense at the time. I learnt some lessons that I'll carry with me forever and it was a special and unique part of my life, but I always like to challenge myself and push myself," she reflects.
Of course, the dream – "like many journalists" – was to become a foreign correspondent, but eventually Brodie's direction evolved. She moved into television journalism, at a time when "it was becoming a bit more of a thing for people to inject their personalities into those kinds of shows".
It was in that environment where Brodie really hit her stride. She's since become known for her fun-loving, open and often raw nature both on TV and radio – and especially in her podcasts.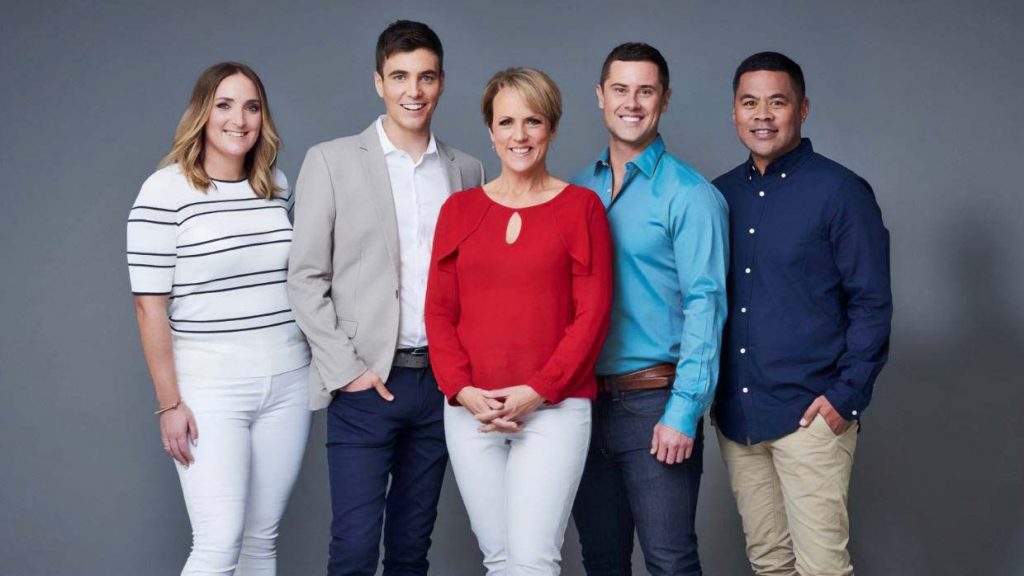 Most Kiwis will know Brodie, 35, from her sports presenting role on TVNZ's Breakfast or her time on The Hits' Canterbury breakfast show.
But she's also worked on Q&A, Seven Sharp, and Fair Go, as well as spearheading hit podcasts Girls Uninterrupted (formerly Girls on Top), Kiwi Yarns and, most recently, Puma's The Fearless Podcast.
But what many people may not know is that after all her years of adventure and honouring her curiosity and passions, the much-loved TV and radio personality is on one of her greatest adventures yet: running her own media company.
The change came about – as it did for so many others – courtesy of Covid-19. Brodie was made redundant last February by The Hits' parent company NZME, and it hit hard.
"When it first happens, you feel like such a loser," she recalls. "I won't pretend it wasn't hard, particularly around the timing, because shortly after it happened we went into lockdown and it was like, 'Oh my God, what am I going to do?'
"But it was actually really, really common. A lot of people in the media were losing their jobs, so I knew there weren't going to be many roles floating around. There were some long days during lockdown, but what I'd always wanted to do was start working on my own projects and doing things on my terms. So after many conversations with my mum, friends and mentors, I was like, 'Well, let's just give it a crack.'"
She started by relaunching her NZME podcast Girls on Top under its current name Girls Uninterrupted, and followed it up with her road-trip interview podcast series, Kiwi Yarns.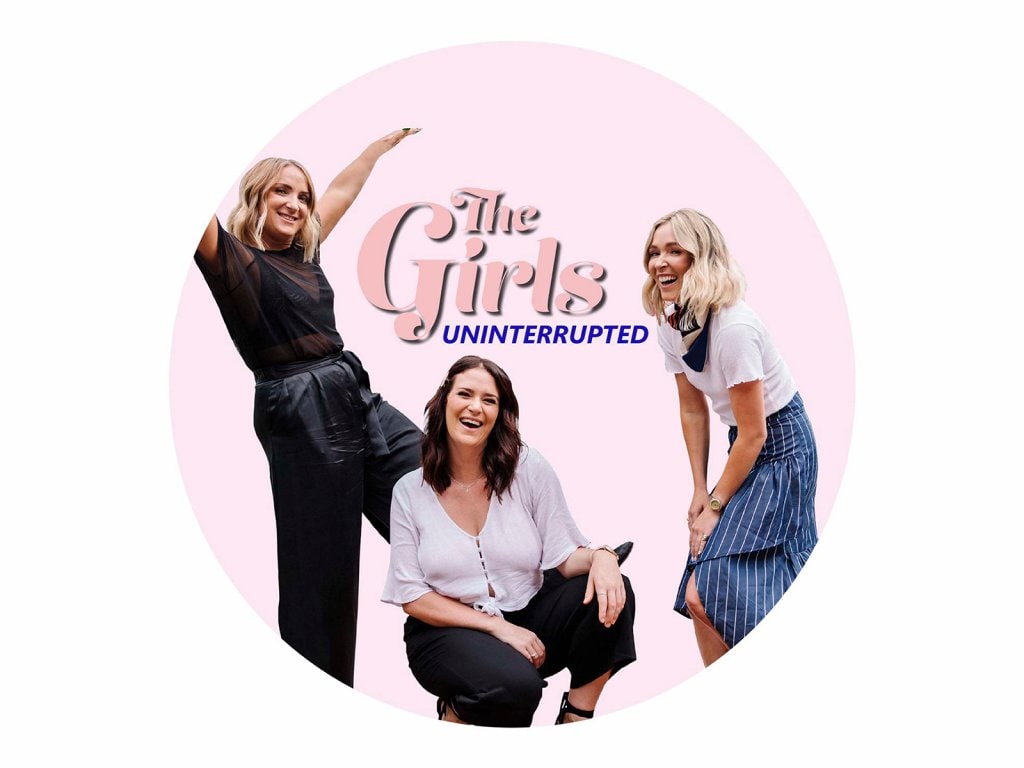 "Then I thought I may as well have a little business, so I set up Brodie Kane Media. I'm the CEO, COO, CFO, HR, the cleaner… I'm a big team of one," she laughs. "It's been an amazing year. There are days that I'm terrified, but then there are days where I'm just so happy and feel so grateful. I have no regrets, I wouldn't change anything. It's bloody good."
There are days that I'm terrified, but then there are days where I'm just so happy and feel so grateful
Things are going so well, Brodie is set to leave her Waikuku Beach paradise in the coming weeks to return to the City of Sails.
"Obviously, being at Waikuku Beach with Mum for the past few months has been amazing and I'll miss her terribly, but it's only a flight away," says Brodie. "I want to be in Auckland to grow my business and see what opportunities I can create for myself up there, so I'm really excited and looking forward to it. The time feels right to be back there now."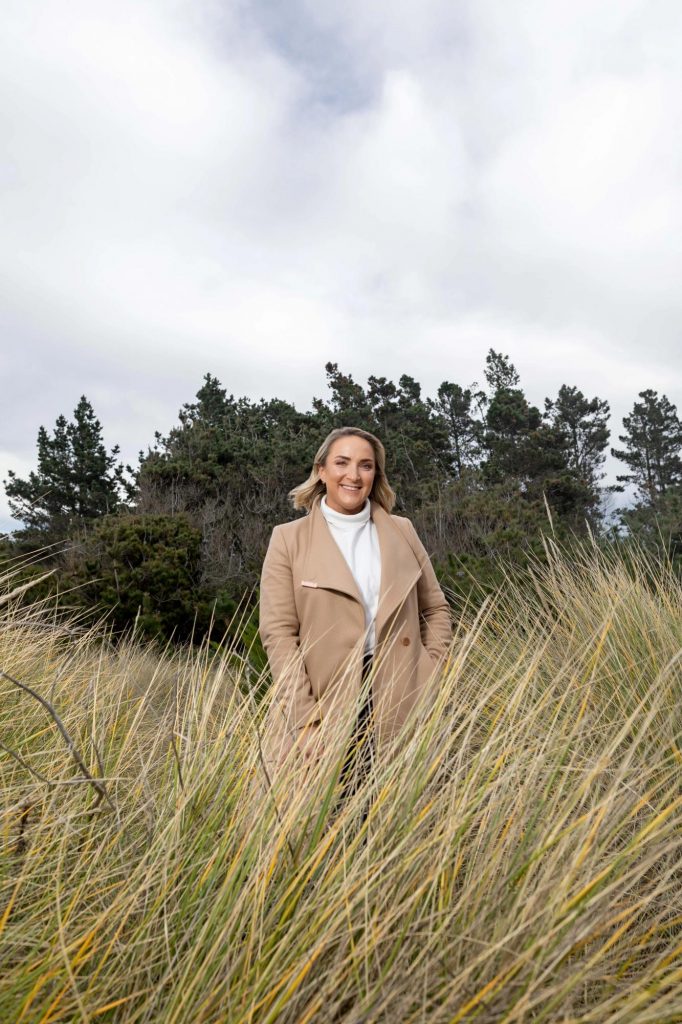 Like the rest of Brodie's business journey so far, that will, of course, come with its challenges. She's already been on one hell of a learning curve, particularly coming out of major media companies, where she had entire departments supporting her projects. This past year, she's had to learn a lot, but the greatest lesson, she says, has been to ask for help.
"I think sometimes there's an element of pride and wanting to prove yourself, and you sometimes forget that it's actually OK to ask other people for help and advice, so that's something that I'm learning to do more of," she says.
"You've got to remember that it's not a sign of weakness to admit that you don't know stuff, and I feel I'm getting a lot better at realising that you don't just have to go it alone."
What's kept Brodie going is the sheer excitement of what her new direction has brought, and what it could bring next.
"There are so many different things that I'm doing, which really keeps me stimulated. I'm never quite sure what might be around the corner, who might pick up the phone or jump in my inbox next week. Then you get to actually choose the things that you want to do."
One of those things is Puma's The Fearless Podcast, in which Brodie sits down with some of New Zealand's most celebrated female athletes, past and present, to discuss all the joys and pitfalls of being a woman in sport.
Puma approached Brodie off the back of her other successful podcasts, and the project ticked many of Brodie's boxes as a sports enthusiast and former sports reporter, as a feminist and advocate for women's issues, and as someone who loves a bloody good yarn.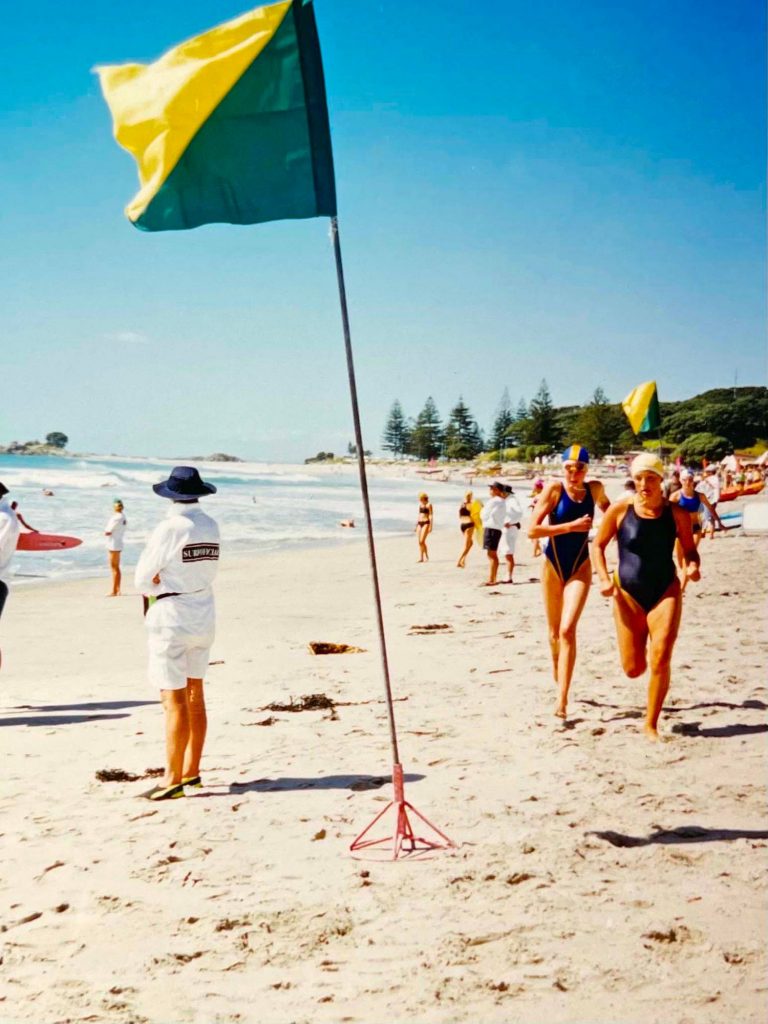 "That's a classic example of working with someone else, seeing their vision and values aligning with yours, and actually being able to unite and put something together like that," Brodie says. "I'm really proud and honoured that they would come to me and ask me to do it. What they're trying to achieve in terms of creating conversations for women was awesome. That's exactly what we do with Girls Uninterrupted, so it was a natural fit; from the first conversation, I was hooked."
With a mix of former and current athletes on the podcast, Brodie's been able to get an idea of how far women have come in an industry she's so passionate about – but unfortunately, it's not nearly far enough.
"By and large, we still have a long way to go with women's sport, coverage, representation and equality. When I came away from the six episodes, the thing I thought most about was the fact that we have actually become conditioned to being surrounded by men who play sport," she reflects.
"When I was a kid, you went and watched men play rugby and men play cricket, and that was all that was ever on the television. The only time I remember watching women as a kid was tennis or the Olympics. You were conditioned to that; because you weren't exposed to watching women, you just didn't. Which is terrible."
Brodie's hope is that we'll reach a point where we can stop comparing women's sports to men's ("It's not women playing men's rugby, it's just women playing rugby"), and by the same token, that women in sport will be afforded the same recognition and treatment as men. That is to say, for a women's sports story leading the news or making front pages to be part of the norm, rather than a groundbreaking moment.
A lot goes into that – mostly money, particularly as the pay gap is more of a chasm in sport.
"At the moment, not all of the sports for women are professional. Some are semi-professional, but some women still have to work full time and juggle that with playing sport and having to raise money to compete in that sport. Sometimes it's simply just too hard or too expensive. How do you expect women to play at a high level when they're not getting paid, or not getting paid the same as their male counterparts?"
The other consideration women athletes face is whether or not they want to have children, because, as Brodie points out, "biologically, you're in your prime for sports when you're in your prime for having kids". Add the challenges of raising children – and the physiological changes pregnancy can have on your body – to all the other challenges involved and, "there's so much that women have to contend with to get all the way to the top".
For Brodie and the athletes she's interviewed, there's a lot of hope. Women's rugby and sevens, for example, have already experienced a boom in popularity and coverage – and while none of them is under the illusion that we're there yet, Brodie is excited that we're finally having these conversations. That's why she left the surf and the jungle for journalism, and why she started Brodie Kane Media.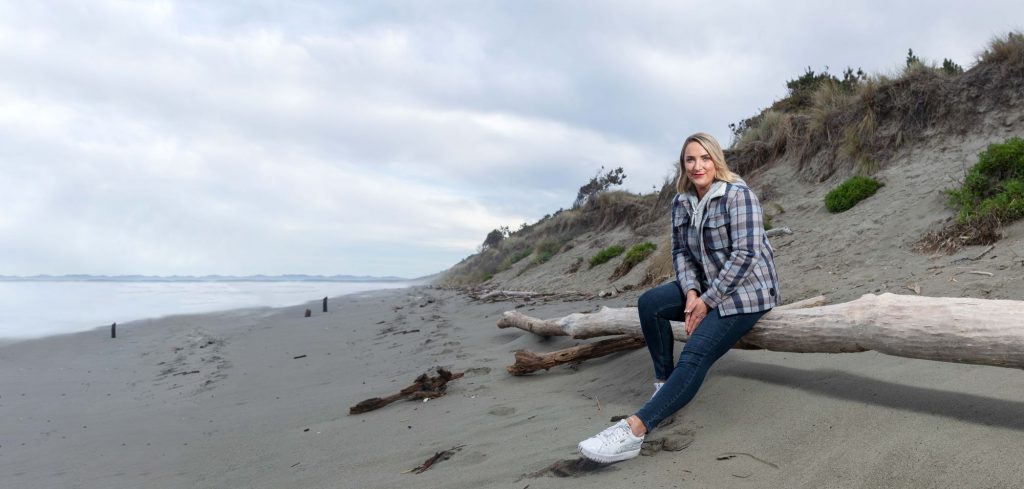 She especially mentions the episode with football stars Katie Bowen and Rosie White, who have had to move to the United States to build their careers because it simply wasn't a viable pathway here in New Zealand.
"I think it's really nice that we have female athletes that are not afraid to speak up and go, 'Look, I love my job and I'm out here doing it and this is what I've always wanted to do since I was a kid', but they can equally change the conversation and say, 'But it's not easy and we don't get paid enough'.
"I think it's really cool that we've got the space for women in New Zealand to discuss that, and that our young people get to see it. So we need to keep these conversations being heard. We need to celebrate our women in sport and continue to inspire younger people as well – not just in sport, but in pushing and changing the narrative around equality."
It's an impassioned speech and one which, until I point it out, Brodie hasn't quite thought to apply to herself as someone who has followed her dreams and been open about the difficult side of that. "Oh yeah," she says, with a laugh. "Well, if you think about it, we can be pretty hard on ourselves as women, eh? But I think we're all realising that we're pretty awesome human beings, and the more we rally around each other and create a bit of a kickass sisterhood, things will move the right way. If we keep going that way, I'm very optimistic. When women are in charge, good things happen."
The more we rally around each other and create a bit of a kickass sisterhood, things will move the right way