Nutrient-rich foods play a key role in some of today's most luxurious beauty products. Amy Houlihan checks out some super-ingredients from nature that can help keep you in tip-top condition.
We have never been more in tune with our wellness. The clean beauty movement continues to gain momentum and consumers are savvier than ever when it comes to demanding brand transparency. In this holistic ethos, there's a crossover between the natural beauty and nutrition realms for women who are seeking a healthierway of life.
We all know the benefits of eating a well-balanced diet full of fresh fruit and veges. These not only contain essential nutrients that provide our fuel for life, but specific plants contain all-important healing properties and antioxidants, which help the body reduce the inflammatory action of free radicals. Some clean beauty brands have harnessed the power of these ingredients and other natural substances like honey, and used them in hard-working skincare and supplements.
Pomegranate Seed Oil
Pomegranate seed oil is an incredibly antioxidant rich ingredient. Polyphenols are naturally occurring micronutrients that act as an excellent scavenger of free radicals, which cause inflammation and accelerated ageing in skin and cells. Pomegranate seed oil is also a super-salve for dry and sensitive skin, as it soothes, treats and restores the lipid barrier. Its vitamin C component fades dark spots and hyperpigmentation and boosts collagen production and ceramide creation, which encourages the strengthening and elasticity of skin. It's one of the many edible ingredients that make up Tronque's Firming Butter, a luxury body cream that hydrates as well as improves the look and feel of skin. As our hands are constantly exposed and are often neglected when it comes to daily SPF application, they show the effects of UV damage earlier than other areas. The pomegranate seed oil in Weleda's Pomegranate Regenerating Hand Cream works to activate cell renewal, which firms and hydrates skin.
Kakadu plum
Forget oranges – Kakadu plum is regarded as the world's richest source of Vitamin C. It's a superfruit only found in the remote Australian bush and has been used by Indigenous people for centuries for its healing properties. Vitamin C is an essential ingredient in any good beauty regime, helping to create healthier, brighter, smoother, glowier skin. It works to reduce the appearance of dark spots, stimulates collagen production and fights against environmental aggressors – such as UV exposure and pollution – that can damage the skin over time. It's often found in serums, which are designed to do the heavy lifting in a results-based skincare routine – hence their often heftier price tag. Kakudu plum features in Biologi's Bk, a plant-based serum that aims to smooth and brighten the skin, as well as build antioxidant protection to reduce the impact of free radicals. It's also a key ingredient in Pure Fiji's Kakadu Super Vitamin C Brightening Serum, which also contains bakuchiol – heralded as nature's answer to wonder anti-ager retinol.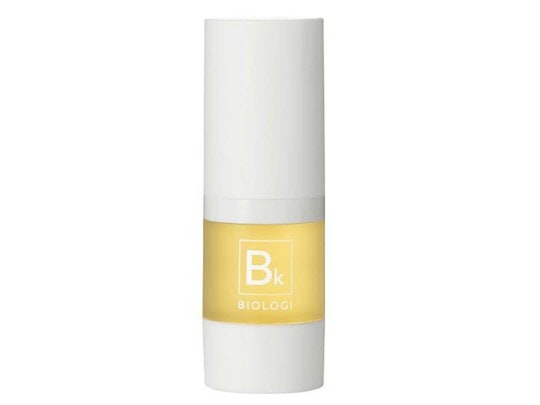 Mushrooms
Certain mushrooms are antioxidant-rich adaptogens, that may support your body in times of stress and fatigue. What are adaptogens? They are plants and mushrooms that are thought to help maintain energy levels and mood balance, as well as support your immune system and encourage deeper sleep. The goal of taking them is to return your body to a state of balance and they've been used therapeutically for years. Powders are a great way to explore their benefits. Reishi, shiitake and maitake mushrooms are combined with pistachio extract in Jeuneora's new plant-based Beauty Sleep Adaptogenic Super Powder. Taken 30 minutes before bed, the chocolatey drink is designed to help with relaxation, healthy sleep patterns, and the ability to fall asleep naturally. Lion's mane, cordyceps and chaga mushrooms are used in Mother Made's AM Blend, which is designed to switch on the brain and boost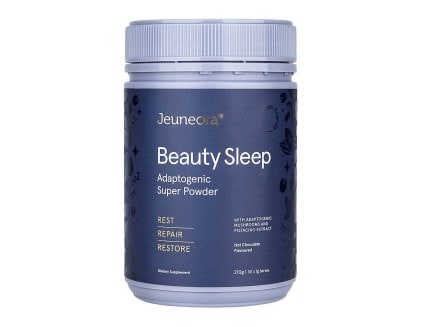 Mānuka Honey
Mānuka honey is unique to New Zealand, with the nectar collected by the bees from the flowers of our native mānuka tree. Research has shown that while all varieties of honey have some antibacterial properties, mānuka honey has far more than others. It also contains powerful antioxidant, antifungal, healing and humectant properties, which means it helps retain and prevent moisture loss in skin. These extensive skin-restoring and rejuvenating properties mean it's in all kinds of skincare products – from medicinal balms to luxury lotions. Trilogy's Ultra Hydrating Face Cream is ideal if you're battling super-dry, winter-ravaged skin. It contains vitamin-rich mānuka honey to nourish and soften, and evening primrose and coconut oil to hydrate. Mānuka honey is perfect for keeping lips protected during all seasons as it hydrates as well as heals. Apicare's natural lip balm is made with UMF15 mānuka honey, as well as beeswax and propolis.
Coconut Oil
In the natural beauty realm, coconut oil has had a lot of airtime, and with good reason. It's rich in fatty acids, which replenish your skin's vital substances; it intensely moisturises and does not irritate. Coconut oil is an amazing body moisturiser as it works to provide barrier control, helping to both treat and prevent dryness. It's easy to let your body-care regime fall by the wayside in winter. Instead, commit to treating your skin from the neck down with the same care you do your face. Using a good soap-free body wash in a lukewarm, not scalding hot, shower is a great start. Glow Lab's new
Cream Body Wash contains coconut oil to deeply hydrate and keep moisture locked in. Double down on the nourishment by slathering your limbs with a body lotion when you're just out of the shower, as damp skin absorbs products much better than dry. Essano Coconut Oil Lightly Moisturising Body Lotion contains sustainably sourced, certified organic coconut oil as well as tropical fruit active ingredients.