This is the perfect little sweet treat – vanilla ice cream drowned in espresso coffee and topped with toasted, crushed hazelnuts. Add a shot of liqueur if you fancy. Bellissimo!
Serves 8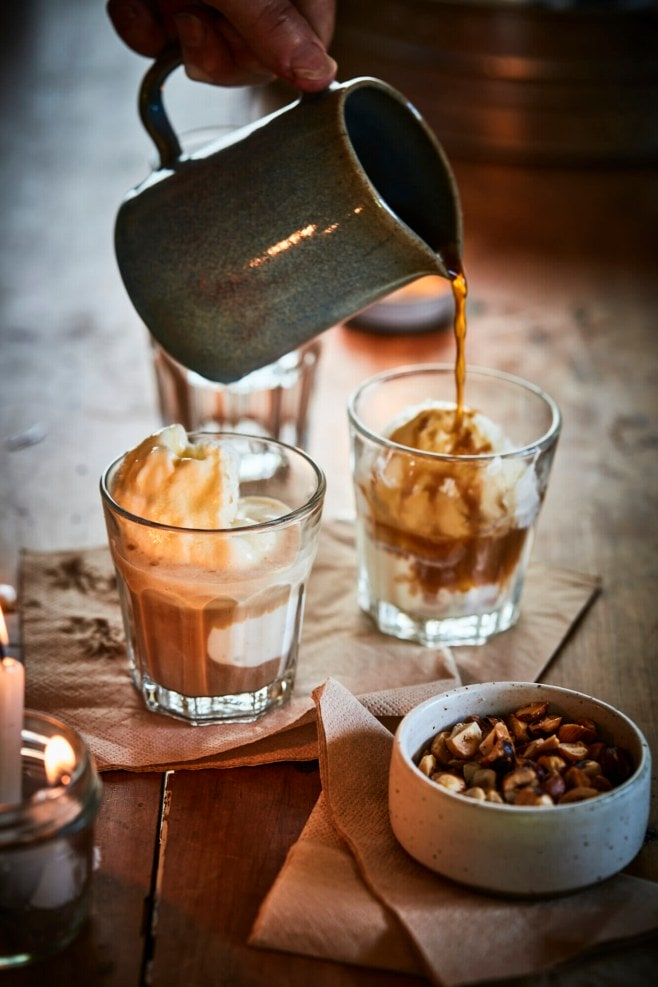 Ingredients
½ cup hazelnuts, toasted and roughly chopped
2 cups very strong espresso coffee
8 scoops good quality vanilla ice cream
8 tablespoons amaretto, Kahlúa or other liqueur (optional)


Method
Scoop vanilla ice cream into small, pre-chilled glasses or cups.
Pour over ¼ cup hot espresso over the top and top with hazelnuts. Add a shot of liqueur (optional) and serve immediately.
Nici's note: For kids, use decaf coffee or hot chocolate and leave out the liqueur obviously!