Riding high on the back of commercial success, Stacy Gregg sits down with Sophie Neville who discovers the best-selling author is no one-trick pony.
Whenever author Stacy Gregg gets stuck on a story, she's learnt the hard way that blindly bashing away at the keyboard in the hope the answers will appear rarely works.
Instead, when writer's block strikes, she steps away from her computer, pulls on her jodhpurs and riding boots, and makes the hour-long drive west to the stables where her horse, Cam, is housed. Stacy saddles up the beautiful big Arab gelding she shares with daughter Isadora (Issie), jumps atop and takes off into the forest for a life-affirming, stress-busting gallop.
There, surrounded by nature, she is able to nut out plots, iron out her characters and solve the problems from earlier. And by the time Cam is put back in his stable and Stacy returns to her desk at home in Auckland's Herne Bay, the 53-year-old continues with the writing that's made her one of New Zealand's most successful authors.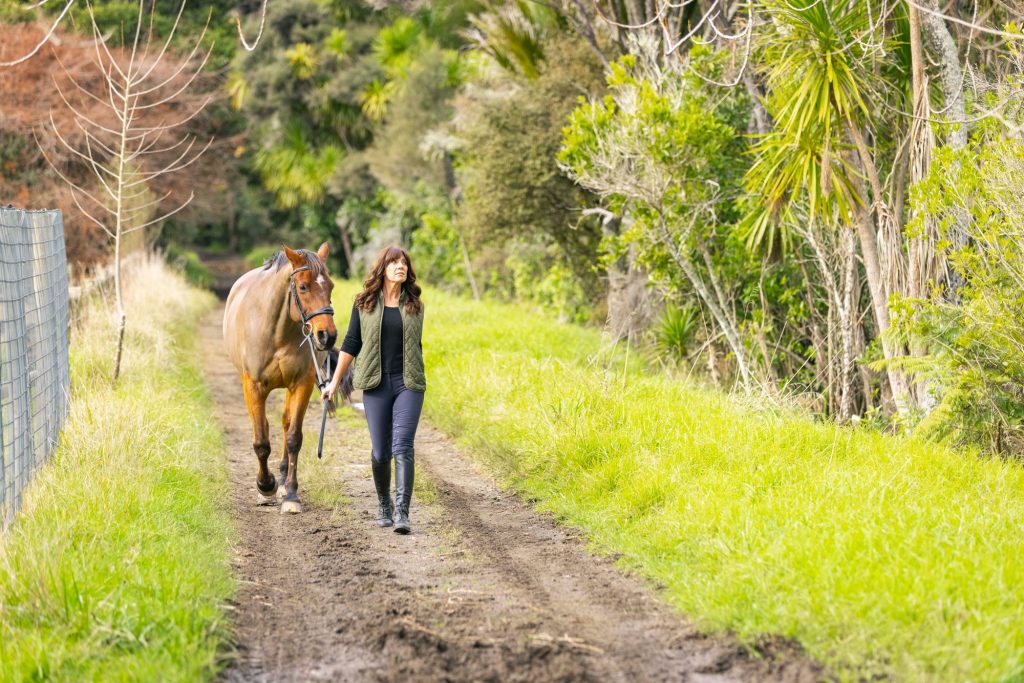 Since her first Pony Club Secrets book was published in 2007, the former fashion journalist has penned 36 best-selling novels, four picture books and sold close to 3 million copies in a dozen different languages. Her stories have been adapted for film and television, with the second season of the hit TV series Mystic now in production, and demand for her epic tales showing absolutely no sign of waning.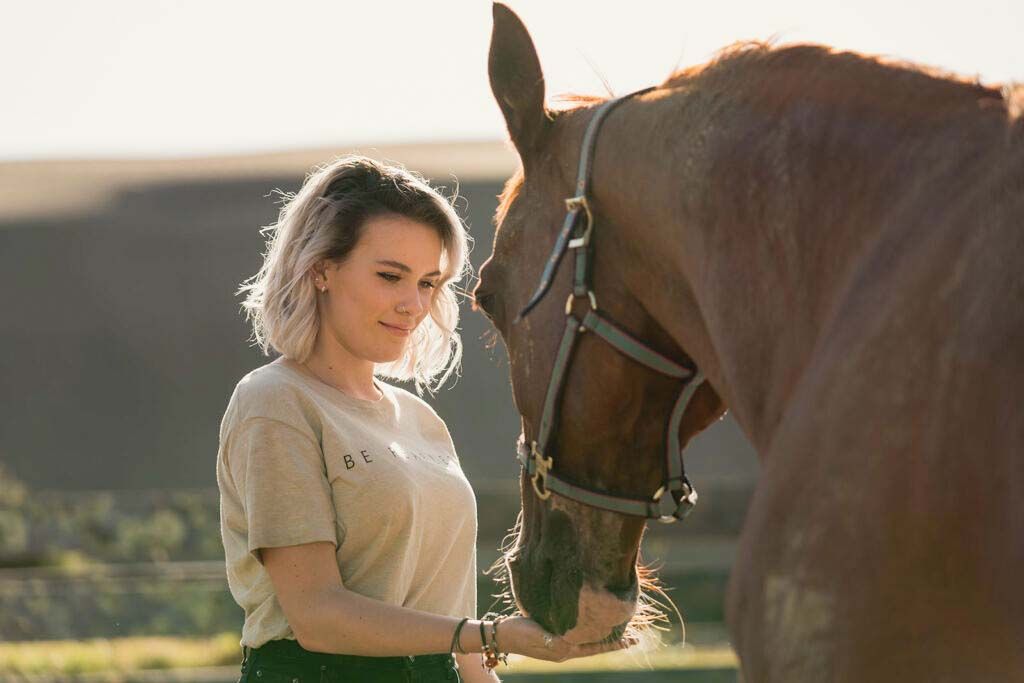 The third and fourth tales in her Spellbound Ponies series have recently hit the shelves, and her books have touched young readers so deeply that her fans have been known to weep when they meet her.
"It's pretty crazy when you think about it," she says over coffee at her waterfront apartment. "It still amazes me that we've sold so many. I've been very lucky."
It's pretty crazy when you think about it. It still amazes me that we've sold so many. I've been very lucky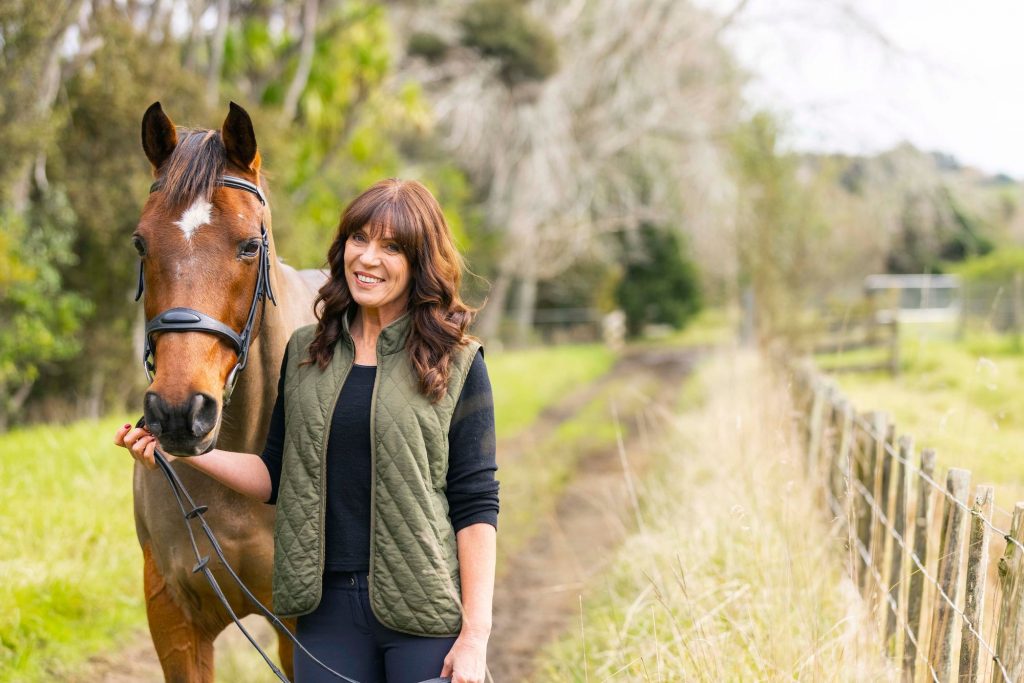 A horse-lover since she was a child, Stacy wrote her first book in 2000 when Issie, now 21, was a baby. The story famously goes that Stacy's manuscript languished on a shelf at HarperCollins in the UK for almost five years before an executive decided there was a gap in the market for a pony-themed children's book series. "Someone in the office apparently said, 'What about that one sitting on the shelf there, the one that New Zealand girl wrote?'" Stacy says.
Meanwhile, back home in Aotearoa, Stacy – who had largely forgotten about the book – launched her successful fashion website, Runway Reporter, and was about to board a plane to LA to interview Karl Lagerfeld when she received an email asking for another four books in what would become the hugely popular Pony Club Secrets series.
"I burst into tears and thought, 'What am I going to do?!" she recalls. "I had a real wobble in confidence. I immediately thought I wouldn't be able to manage it, because I was used to writing about the worlds that other people created, and I didn't think I had the ability to create my own. But I soon learnt it was a match fitness kind of thing. It becomes easier and easier, but you have to have the tenacity to hammer away until you figure out what works and what doesn't."
It's no surprise perhaps that Stacy, who has recently branched into screenwriting, loves creating worlds for young people. Her own childhood was abruptly cut short at the age of 15 when her beloved mum Glenda, who was Māori, died suddenly after an allergic reaction during an angiogram at age 42. Stacy was sent from her home in Ngāruawāhia to boarding school in Auckland, while her younger sister Kirsty went to live with their grandmother. Life as the girls knew it was over.
"We had a very rough time after Mum died," she says, the tears flowing as she remembers Glenda, who she clearly adored. "When parents die or break up, often not enough thought is given to children's wishes. Back then, there was a sense of, 'They'll adjust', but I felt pretty much out on my own after that. My childhood was over, and by the time I was 18 I was out in the world, living in a flat and working out how I was going to earn a living."
Journalism, she found, was the thing for her – "I was very motivated and very independent" – and she loved the pace and variety. The skills she honed on newspapers have been put to good use in her career writing fiction. A dedicated researcher, many of her books have been based on the true stories of horses in Spain, Italy, Jordan, Russia and the Caribbean, and she's spent time in all the places in which her stories are set (that is, until Covid-19 made its appearance, scuppering a trip to Morocco). A career highlight was getting to know Princess Haya of Jordan, about whom The Princess and the Foal is based on. The princess, who was the sixth wife of the ruler of Dubai, has since fled amidst rumours of violence and kidnapping, and is now in hiding.
To view Stacy's books as simply charming stories for small girls would be a disservice.
"People say, 'Oh, you're the Pony Club girl', which I find a little insulting because it's pretty reductive. My books have kids suffering with OCD, they include historical events like Nazi Germany and the Holocaust… they're all based on epically strong characters, and also happen to have a pony in them.
"I mean, look at Princess Haya. She's an incredible feminist and so courageous, and I still feel so privileged that I was able to get to know her."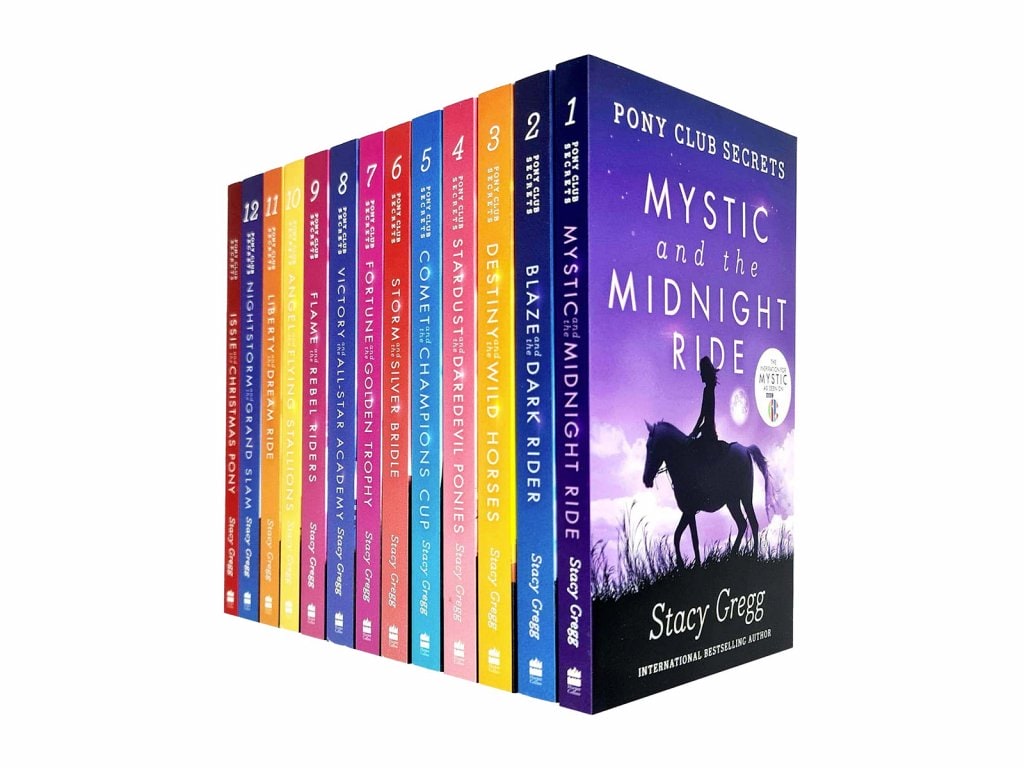 While horses have dominated her stories until now, for the first time ever, Stacy is about to embark on a novel that won't include any four-legged characters. When we meet, she's about to pack up and head to her hometown for six weeks, where she'll revisit stories from her past to inform her latest work.
It's exhilarating and daunting in equal parts, says Stacy, who reveals it's only now that she's felt ready to take this step. Memories of a happier time when her mum was still around will be everywhere, and she's not quite sure how she'll feel until she gets there. "I'm a bit nervous," she admits. "But there are so many stories from my past that I've always wanted to delve into more and now the time finally feels right."
There are so many stories from my past that I've always wanted to delve into more and now the time finally feels right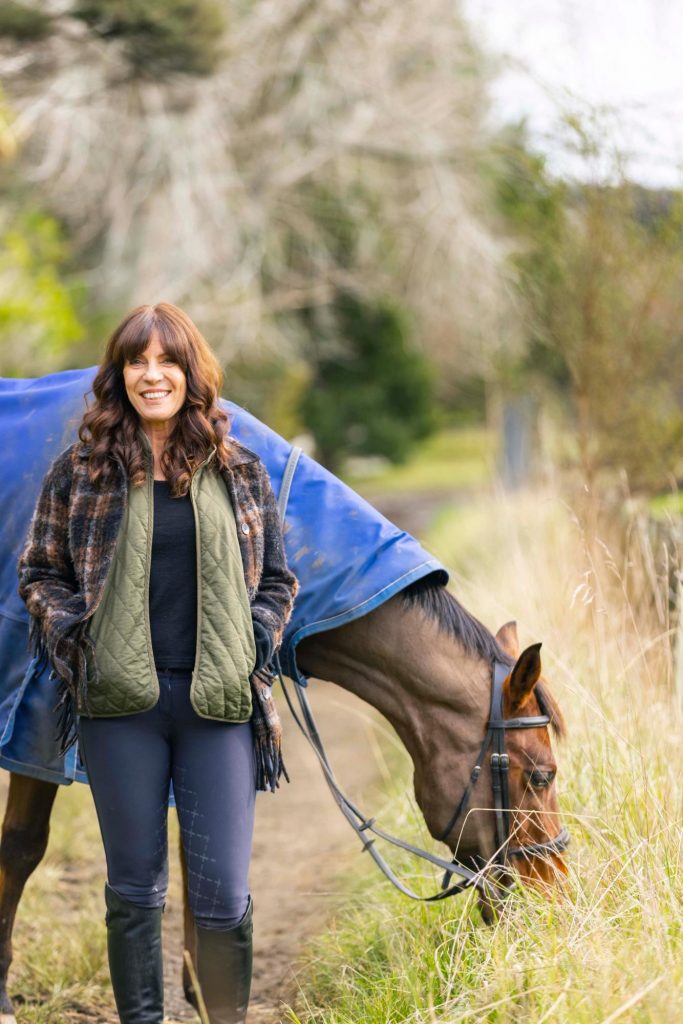 This is all part of a wider reconnection to her past for Stacy, whose hapū are Ngāti Mahuta (Tainui) and Ngāti Pūkeko (Ngāti Awa). She is currently doing a full-immersion te reo Māori course at Te Wānanga o Aotearoa, and says her reo and tikanga journey is by far the most important thing in her life right now. She's hugely excited to have written an episode for TV series Head High almost entirely in te reo, which screens on Three in early August. On a professional level, she believes writers in Aotearoa have a duty to understand our indigenous language, and personally, it's led to a deeply meaningful awakening.
"My entire world at the moment is completely informed by the importance of that reconnection to te ao Māori, not only focusing on my own journey, but in a broader sense. Māori have shouldered this guilt for so long about losing their language and their ara (path), and what I'm learning is that colonisation is really insidious and clever in that way, at making you feel like it was your fault it happened. For me, reo is absolutely the key that reopens the door."
That's not all that's going on. After years living with just Issie – "pretty much pretending we're the Gilmore Girls" – following the end of her first marriage, Stacy has recently bought a large family home with her boyfriend Brin. With four children between them, the couple will live as a big, blended family. While some people would be daunted, Stacy can't wait.
"I actually feel lucky. I'm going to get the joy of a whole lot of kids without having them myself," she laughs. "That's one of the things about doing my books – I really enjoy the company of children. I'm perpetually 12 years old in many ways."
There's another exciting arrival on the cards, too: a puppy. And it's not just any puppy, Stacy is hoping to become dog-mum to a Borzoi, an exotic breed favoured by the "society ladies" of Russia.
"I first saw them when I was in Moscow a few years ago researching a book," she tells. "And they looked so fabulous – big and elegant with long, silky coats. I decided I just had to have one! They're bred to kill wolves, which will be really helpful in Ponsonby," laughs Stacy.
First though, she must put the finishing touches to her latest picture book, pack up the apartment for her move to the new house – not to mention prepare for six weeks in Ngāruawāhia, where she'll get stuck into her next work of fiction.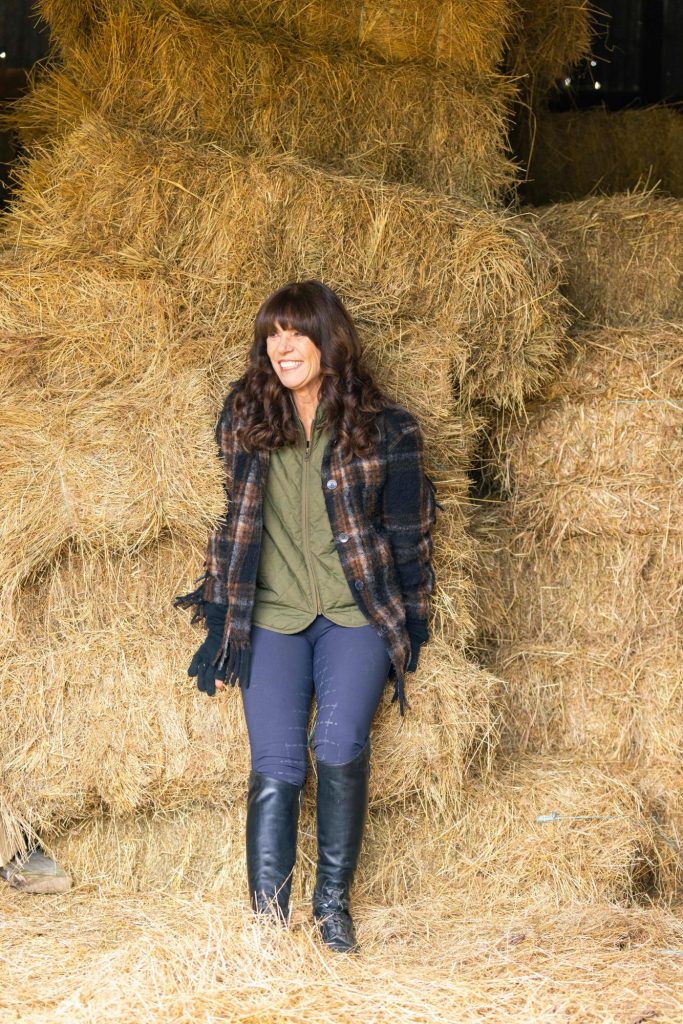 "There is a lot going on," she says. "But I like it this way. I work best when I'm busy. People say I'm prolific, but writing for me has never been something on the side. I'm a working writer – I write books, I get paid, that's the business model and that's what I've done my entire working life. I do feel incredibly lucky though, because I still love doing it. It's never a chore."