At nearly 59, actor Jennifer Ward-Lealand is loving the freedom being older brings. She tells Thrive editor Niki Bezzant of the joy she gets from mastering te reo, singing in a choir and her newest passion – helping other actors navigate the minefield of on-stage love scenes.
Jennifer Ward-Lealand Te Atamira pauses and thinks hard when I ask her what gives her the confidence she radiates; the sense of being completely comfortable and sure in her own skin that emanates so strongly from her.
"Maybe I just sound confident because I'm excited and inspired by the work that I do and see around me," she finally says.
"I can stand up for things, because I fundamentally believe in them. I guess it's finding that voice and finding what drives you. I think there is a confidence that comes with that, because you know you're meant to do something and you can a hundred percent stand behind it."
The 2020 New Zealander of the Year loves her work in all its many forms – as an actor, intimacy coordinator, teacher, speaker and director.
And though she works in an industry that's famously unkind to women as they age, Jennifer says she's loved getting older. "I really have. I mean, of course the body kind of craps out a bit more, but in my thirties and forties, I thought to myself, 'Oh man, I'm really in my prime.' But actually, now in my late fifties – I'll be 59 soon – I feel really in my prime.
"I'm through menopause and I'm glad of that… I'm also through the major part of my parenting; my children are nearly 22 and soon to be 25. And there's a freedom that comes with that."
Challenging and interesting roles are still coming her way, including as the wife of the French president in Two Ladies with the Auckland Theatre Company this year. It was "a fabulously complex role of a woman my age, so I could bring all of my life experience to that.
"I'm loving still doing things that I didn't expect. I'm still taking on jobs that are really going to challenge me."
She's thrilled to have just found out that the first film she's ever directed, Disrupt, will screen in Whānau Mārama: New Zealand International Film Festival.
"I'm still very happy to learn," she says. "I think striving for things is a great way to keep yourself engaged and your brain active."
Getting intimate
It's one of the newer strings to Jennifer's bow that's keeping her engaged lately.
She has recently become a fully accredited intimacy coordinator after several years of training. It's a job many of us who watch TV, movies and stage productions might never have imagined existed – someone to coordinate and coach actors through love and sex scenes.
"You'll get two actors who turn up. They're both professionals who've never met or worked together before – and they have to snog on the couch," explains Jennifer. "I mean, nobody would want to do that, but that's what the scene is."
In the past, she says, intimate scenes haven't always been handled well, sometimes simply leaving it up to the actors to work out what they're going to do. For young or inexperienced actors, it could be difficult and even traumatic.
"Before 'Me Too', we were hearing a lot of stories of damaging experiences that actors were having," she says. Consent hasn't always been part of the picture. "What say you've got an 18-year-old woman and a 27-year-old man? You've already got an age discrepancy and an experience discrepancy. What about if I'm working with someone who's 20 years younger than me and really inexperienced… do you think they're going to say no to me? They're not, because there's a power imbalance."
An intimacy coordinator puts professional processes in place, Jennifer explains. "We treat it in the same way as we would a stunt. If there's a stunt in a show, then resource is put into it: a stunt coordinator, safety equipment, rehearsal, money, all of that, because we want the actors to be safe. And a scene of intimacy is exactly the same."
She decided to train as an intimacy coordinator after working with one herself. "I just went, holy hell, this is a game changer. It's probably the best and cleanest experienced I've ever had in an intimate scene, and it felt creative and fun and with no baggage attached to it. It was so great.
"So I knew then and there – like all of the things in my life, it was an epiphany – that I had to do this work. And really, if I'm interested in making a change for actors, this is an incredibly practical way for me to do that."
She's now clocked up more than 40 productions as intimacy coordinator on stage and screen, and helped establish guidelines for intimate scenes for actors through Equity New Zealand, the actors' union, of which she's also president.
"I absolutely love it," Jennifer says, lighting up as she talks about her intimacy work. "I think it's going to be one of the things I'll be most happy that I did, when I die. Because it's a culture change – a culture change has taken place."
Working with an intimacy coach can make a huge difference for performers' mental health and how they feel about their performances, Jennifer says.
"They feel like the scenes are better," she reckons. "They're deeper. They're more fun. And then we make sure that we tap the actors out at the end of that process, so they're not dragging any of the residue of that experience back home. We do a process with some visualisations and mental health exercises, so you leave the work where it belongs, which is on the studio floor, on the set, on the rehearsal room floor or on stage."
Audiences will notice the difference too, she says. "You're asking the actors to be characters, and to really interrogate what's going on between those characters. What are the physical beats in this that we break down like a stunt, and what are the emotional beats? And what you find is that these scenes become so rich, so beautifully delicate."
The acting profession's mental health statistics are four times worse than the national average, so Jennifer's glad to see her work flowing through to the next generation.
"It makes me so happy to have this now embedded in the drama schools… there is a whole new generation of actors who will come out into the industry with the expectation that there will be a professional process around this work and that they can consider doing it because they'll be supported. Isn't that great?"
The beauty of te reo
Something else that makes her happy is learning te reo Māori, which has been "one of the greatest loves I've come upon in my life.
"It's really opened up so many other ways of thinking, being and understanding; of he tirohanga Māori, which is a Māori world view.
"The beauty and poetry and sheer naughtiness of the language – there's a world in every word. There aren't many times you can say 'Your vagina!' (Tō teno!) in a funny way, but you can in te reo. It's a kind of 'Get you!' or 'What shit!' And because of all the metaphors used in te reo, there's an ability to play with words."
Jennifer says she'll be a student "until I die", and says learning te reo is far more than just learning a language.
"I feel fundamentally more connected to this whenua because of my journey to learning te reo Māori, because the language is deeply connected to the natural world. And when you make that link and understand that, and all the metaphors and all the whakataukī – the proverbs – are so often connected to what is around us, you cannot help but feel more connected to that. I describe it as my Aotearoatanga, my New Zealandness; this has got stronger and stronger because of te reo."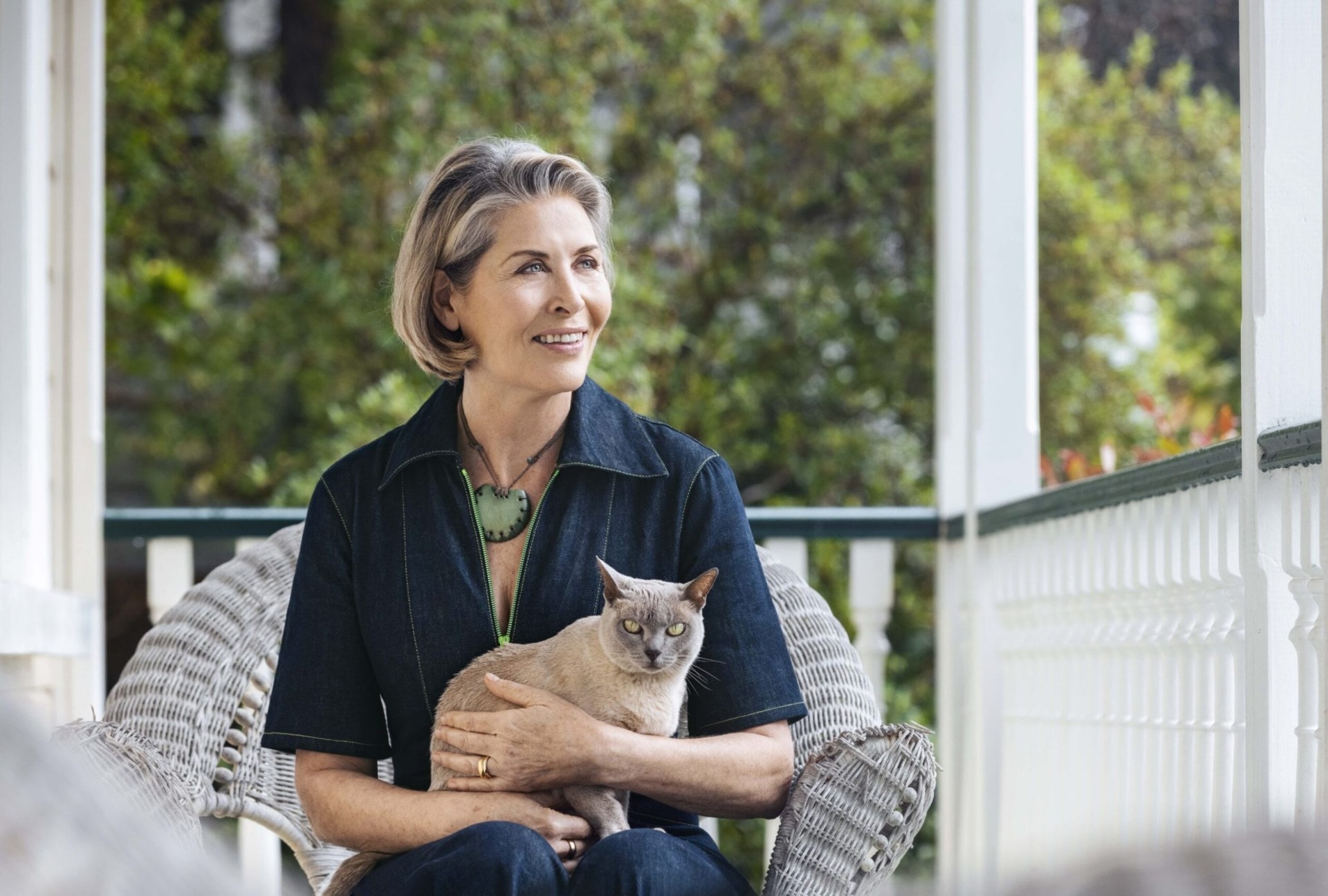 Jennifer says she was also honoured to have a Māori name, Te Atamira, meaning "the stage", bestowed upon her by her te reo mentors, Sir Tīmoti Kāretu and the late Professor Te Wharehuia Milroy.
Wellbeing boosters
Another joy in Jennifer's life is music. An accomplished singer, she's done a ton of musical productions, including the recent '70s glam rock romp Rock Follies Forever with Laura Daniel and Jackie Clarke.
She's also been a member of Auckland's Jubilation Choir for 21 years.
"That's been a real joy. We're a very wonderful family," she says. "I think singing is a really nice wellbeing thing. Singing in four-part harmony a cappella – it's just fabulous. It's such a great feeling. Not to mention that it keeps you nice and oiled if you have to go into a musical."
Singing, Jennifer says, "is such a deep expression of humanity, isn't it? And when all of the voices combine, it's bigger than all of us. I think that's just so enriching."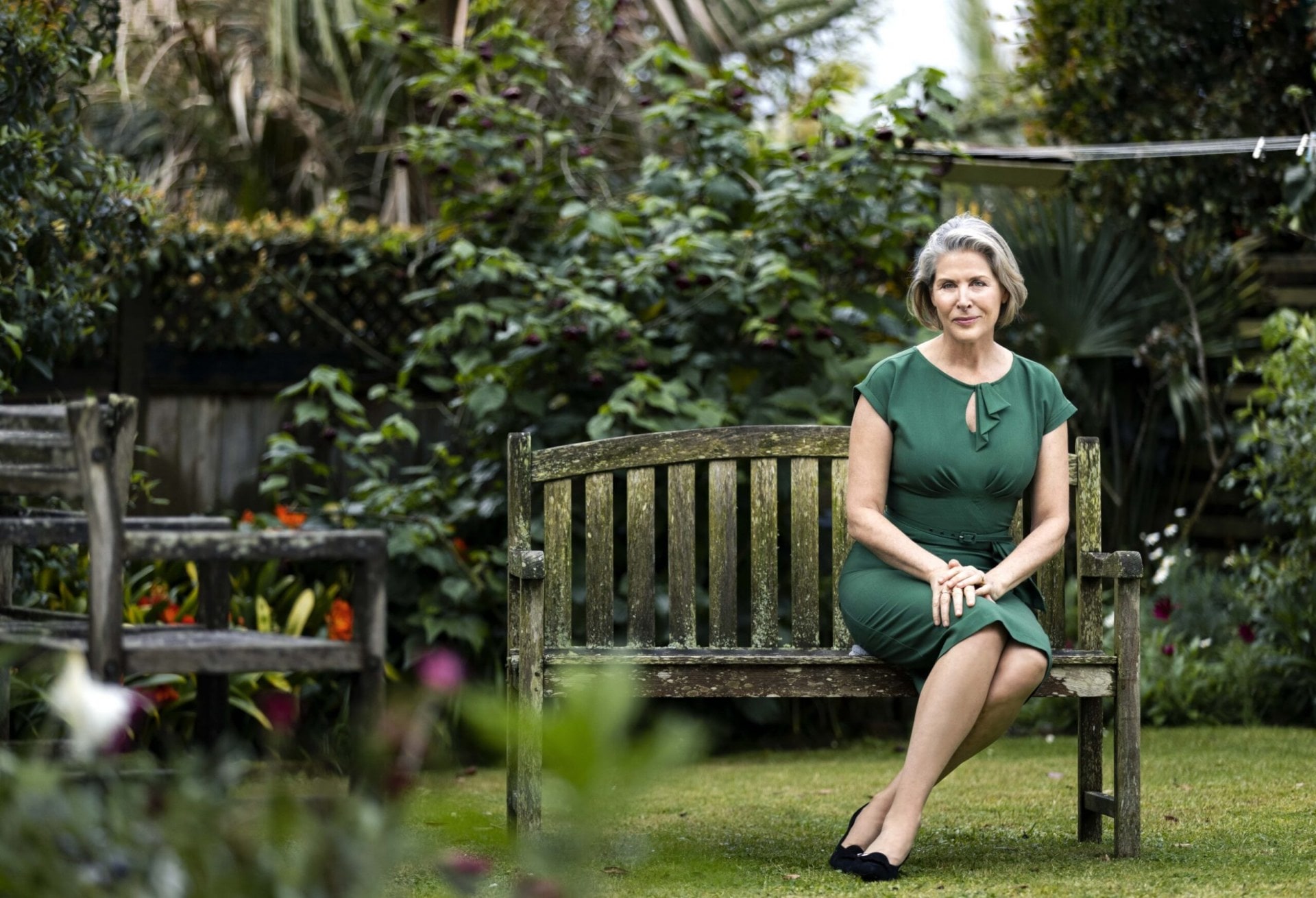 Singing is such a deep expression of humanity, isn't it? And when all of the voices combine, it's bigger than all of us. I think that's just so enriching.
When we speak, during the recent level 4 lockdown, Jennifer tells me she's using the time to recharge after a super-busy period of work.
"I do get a lot of energy from my work… when I'm teaching or when I'm deeply involved in something I'm always a hundred percent into it, and that really feeds me."
But she admits to a tendency to be a workaholic; something she's working on. "Because I have my finger in so many pies in terms of teaching, directing, acting, intimacy coordinating, speaking, hosting, voice-overs, et cetera – I'm never not busy. And I think that's why perhaps lockdown is quite good for me; because it just knocks off a whole lot of responsibilities."
She nurtures her body, she says, with exercise – "It's very rare that I don't get out and either do a walk or something every day. I try and get in three hills a day and get the old blood pumping round" – and good food, courtesy of husband Michael and stepmother Rula, both great cooks.
"We have really good food here at home, so that sustains me well. We have a lot of food from the garden – salads, greens and beans. I love fresh fish and spicy vegetable dishes. I barely cook now, but I'm a dab hand at omelettes, dhal and baking."
Standing up for change
On top of her own extensive acting work, Jennifer is an advocate for other performers in her role as president of Equity New Zealand, the union representing professional performers, now the largest creative guild in the country with more than a thousand members.
At the moment the union is working on the Screen Industry Workers Bill, currently before Parliament, which aims to allow actors to collectively bargain, and she's also been busy lobbying on behalf of local actors for changes to immigration policy, which currently allows overseas actors to come into the country and scoop up short-term acting jobs without New Zealanders even being considered for those roles.
Jennifer says she has a strong urge to give back to her profession.
"I was looking at this beautiful little whakataukī that sums it up: Ko tā te kotahi, he manaaki i te katoa. Ko tā te katoa he manaaki i te kotahi. The individual is responsible to the collective. The collective is responsible for the individual. Which is beautiful, isn't it?
"And I think, as a senior practitioner for 40 years in the industry, I owe it to try to leave the industry in a better place than I found it, and also to make some meaningful change for professionals in a profession that I adore and love and value.
"All of the things that I do in my life are the things that speak to me really clearly," she says. And that drive and enthusiasm for her art will keep her at it, she reckons, for many more years.
"As long as I can keep myself moving and fit and healthy, and excited by my work… actors generally don't retire, we just play older roles – with a bit more lying down and sitting down probably – but I can still see me being on the stage at 80."