Airfryers have undoubtedly been a game-changer for millions of people worldwide, and Tefal Airfryer has now upped the ante with their latest creation – an Airfryer that can also steam! Needless to say, we're absolutely thrilled about this new addition.
The Tefal Airfryer is a powerhouse when it comes to healthy cooking. It offers a 3-in-1 solution – air frying, steaming, and grilling, all in one convenient appliance. This is especially helpful for busy women like us who are always on the go.
Steaming
The latest Tefal Airfryer boasts a 1.1 L water tank that can provide up to 85 minutes of cooking time. This means you can cook your fish, veggies, and chicken to perfection using the steam function. With this kitchen marvel, you can cook an entire roast chicken and potatoes on the grill function, and then effortlessly steam your veggies without breaking a sweat. It's an all-in-one appliance that makes cooking a breeze, even for the busiest of women.
This air fryer is not just for quick steamed greens, try our Vegan Sticky Jackfruit Bao Buns, made even more delicious by steaming them using the Air Fryer.
Grilling
Grill Meat to Perfection: The Tefal Airfryer die-cast aluminium grid ensures you have tender, juicy meat and perfectly-cooked vegetables.
Not only is this Tefal Airfryer incredibly versatile, but it also cooks two times faster than a traditional oven, so you can enjoy a healthier meal in record time. Whether you're looking to fry up your favourite dishes with little to no oil, preserve essential nutrients and vitamins in your food through steaming, or grill up some delicious treats from the comfort of your own kitchen, this air fryer has got you covered. Just put your seasoned meat, fish, fries, and other food inside the fryer set the program to suit your needs, and wait until it's done cooking.
Where do I get a steam air fryer?
The Tefal Airfryer Easy Fry Grill & Steam Air Fryer is currently being sold at Harvey Norman for $499.

All in all, the Tefal Airfryer is an incredible kitchen assistant that every health-conscious woman should have in her arsenal. It's a real game-changer for healthy cooking and makes preparing meals a breeze, even on the busiest of days.
Related article: Elevate Your Desserts With The Nespresso Vertuo Pop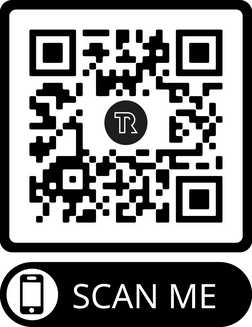 GIVEAWAY
Visit The Release and enter to win amazing prizes!
Promotion ends 31 May 2023. T&Cs apply.