Add this round up of short nature walks to your to do list! These beautiful paths are guaranteed to give you moments of awe.
In New Zealand, we are lucky enough to have The New Zealand Walking Access Commission Ara Hīkoi Aotearoa, which works with communities to create access to wonderful nature walks all over the country.
You can jump onto their website, walkingaccess.govt.nz, to find great walks near you, for all fitness levels. To start you off, here's a selection of our favourite short walks:
Blue Lakes & Tasman Glacier View
DIFFICULTY: Easy
WALKING TIME: 40 minutes
REGION: Canterbury
View New Zealand's longest glacier, the mighty Haupapa/Tasman, on one of the Department of Conservation's best short walks. Look out for the rifleman, New Zealand's smallest bird.
Cathedral Cove Walk
DIFFICULTY: Easy
WALKING TIME: 1.5 hour
REGION: Waikato
Stunning views of the Coromandel coast guide you to the dramatic cliffs and iconic rock archway of Cathedral Cove. This popular track hugs the coast, providing dramatic coastal views and finishing at the beach beneath the impressive arch.
Mt Manaia Track
DIFFICULTY: Easy
WALKING TIME: 2 hours
REGION: Northland
A steady climb through regenerating native bush to the Mt Manaia summit rewards you with breathtaking views of the entrance to Whangārei Harbour. The track leads you under nīkau palms and kauri stands, with glimpses of northern rātā hanging from pōhutukawa among a cluster of jagged bush-covered peaks. As you near the summit, 420m above sea level, the gradient gets steeper and the views more impressive.
Lake Gunn Nature Walk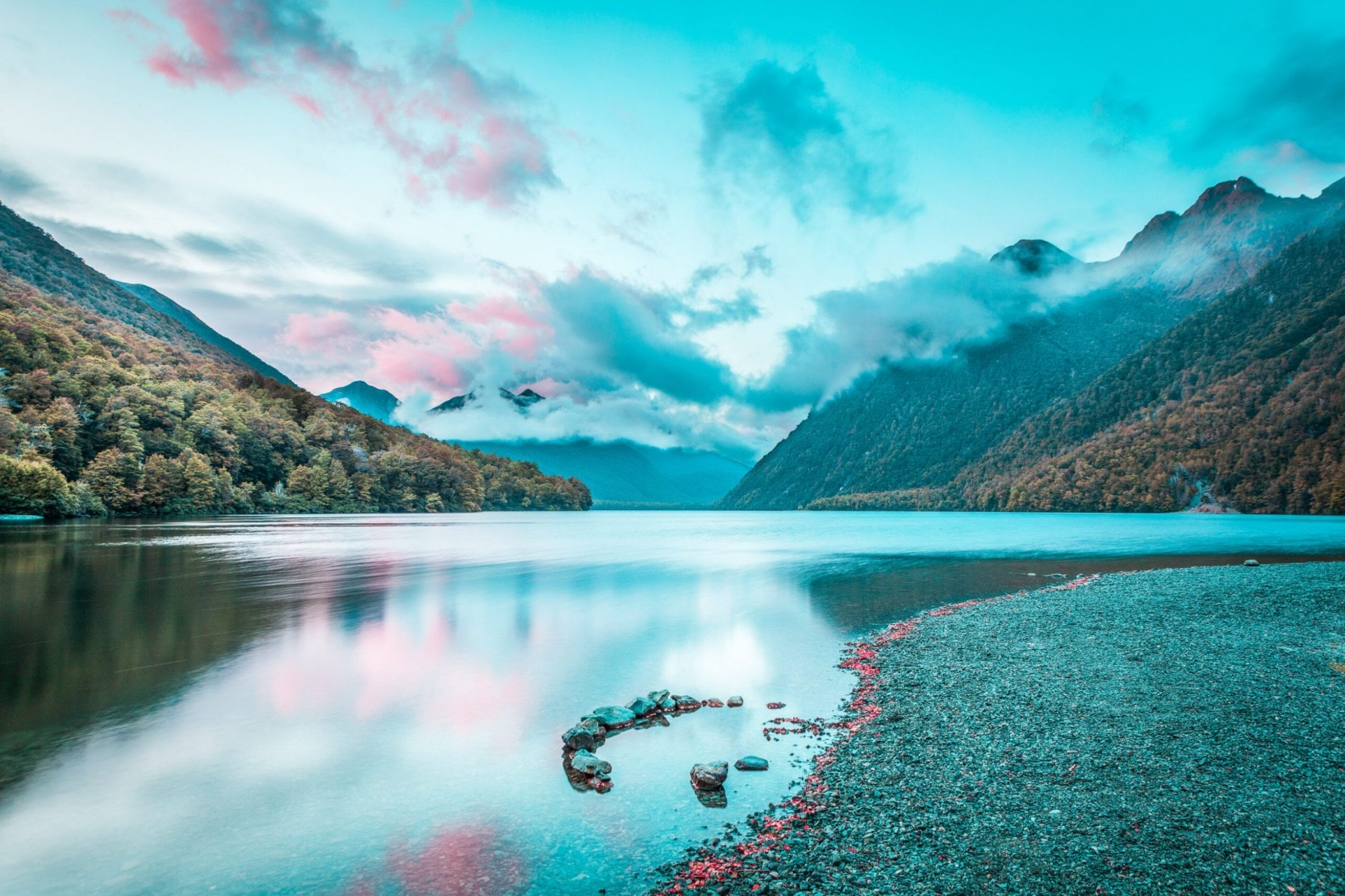 DIFFICULTY: Easy
WALKING TIME: 45 minutes
REGION: Southland
Wander through red beech forest, enjoying glimpses of the birdlife of the Eglinton Valley, the deep blue Lake Gunn and the awe-inspiring surrounding mountains. A few steps from the car park, the tranquillity of the forest envelops you – moss smothers the trees, and tomtits, riflemen and other forest birds are prolific.
Rangitoto Summit Track
DIFFICULTY: Easy, medium
WALKING TIME: 2 hours
REGION: Auckland
An easy climb through pōhutukawa forest and ancient lava fields gives way to panoramic views of Auckland and the Hauraki Gulf from the summit of this volcanic island. The lava fields support the world's largest pōhutukawa forest and are home to shore, sea and forest birds. At the summit, a track circles the rim of the crater.
IMAGES: GETTY, ALAMY.