Love a bit of history? Find your perfect read in our tried and tested round up.
1 The Zookeeper of Belfast by S. Kirk Walsh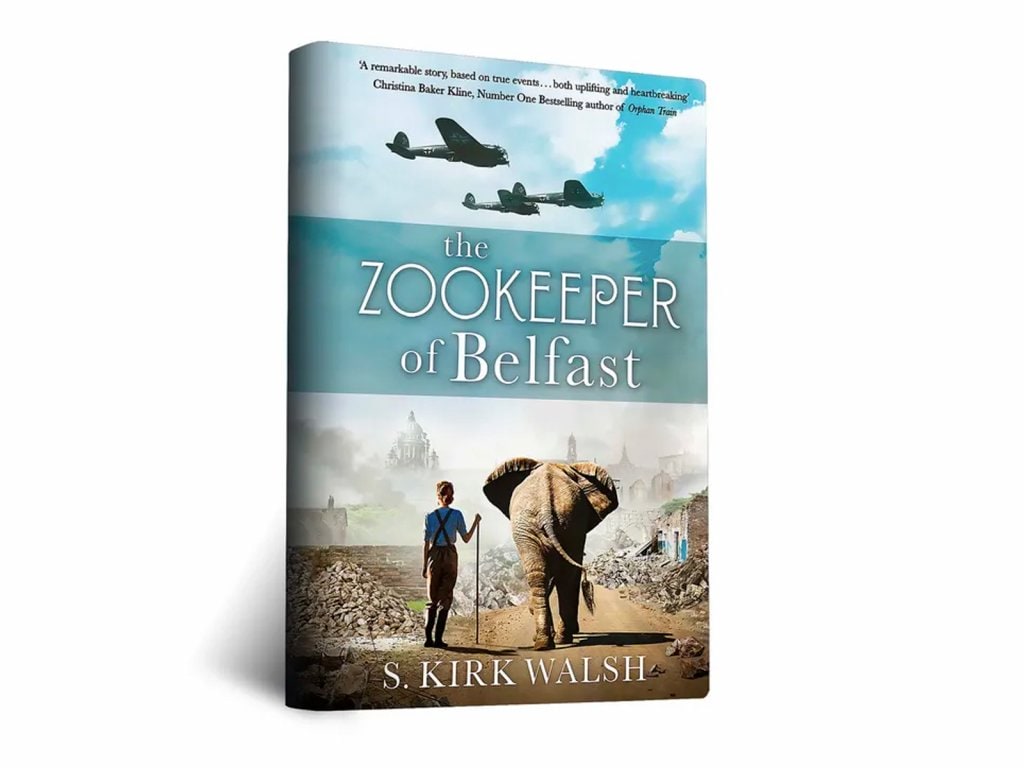 Genre: Historical, fiction
Animals, say people who know about these things, can be incredibly beneficial to humans, from decreasing our blood pressure, cholesterol and triglyceride levels to helping kick loneliness and depression into touch. That immutable human-animal bond is at the heart of this debut novel from Texan writer S.Kirk Walsh.
Yet the setting is a long way from the US: 1940s Belfast, when the clouds of war are roiling overhead. It's based on the true story of Denise Weston Austin, a zookeeper nicknamed the "elephant angel" – Denise was charged with looking after a young elephant during the Luftwaffe's aerial invasion of Belfast.
Weaving fact with fiction, here Denise becomes Hettie Quin, a 20-year old who's landed a part-time gig at Belfast Zoo, only because the eligible men are at war. Hettie's life is a bit of a mess: her father has left, her older sister has just died in childbirth and her mother refuses to visit her infant granddaughter because she lives in a Catholic neighbourhood (this is Belfast, after all, and the sectarian tensions that still exist in Northern Ireland today are ever present).
It's probably no wonder Hettie prefers animals to people. She forms a strong bond with Violet, the zoo's three-year-old elephant, and thanks to Violet, Hettie can escape the grim reality of her life.
But then bombs rain down on the city – including 674 in one night, resulting in the death of almost a thousand civilians – and the government orders all dangerous animals to be killed because they could escape during air raids. Hettie does the only thing she can: she goes on the run with Violet to ensure the elephant's safety.
My late father-in-law was from Belfast and I've spent a lot of time there, so this book was always going to appeal. But even if the only thing you know about Belfast is from the 6pm news, you'll love this clever tale of love, heartbreak and the kind of resilience most of us could never fathom. A debut novel doesn't always contain such brilliance, but give this author all the literary awards. Iontach (fantastic), as they say in Belfast.
2 The Paris Library by Janet Skeslien Charles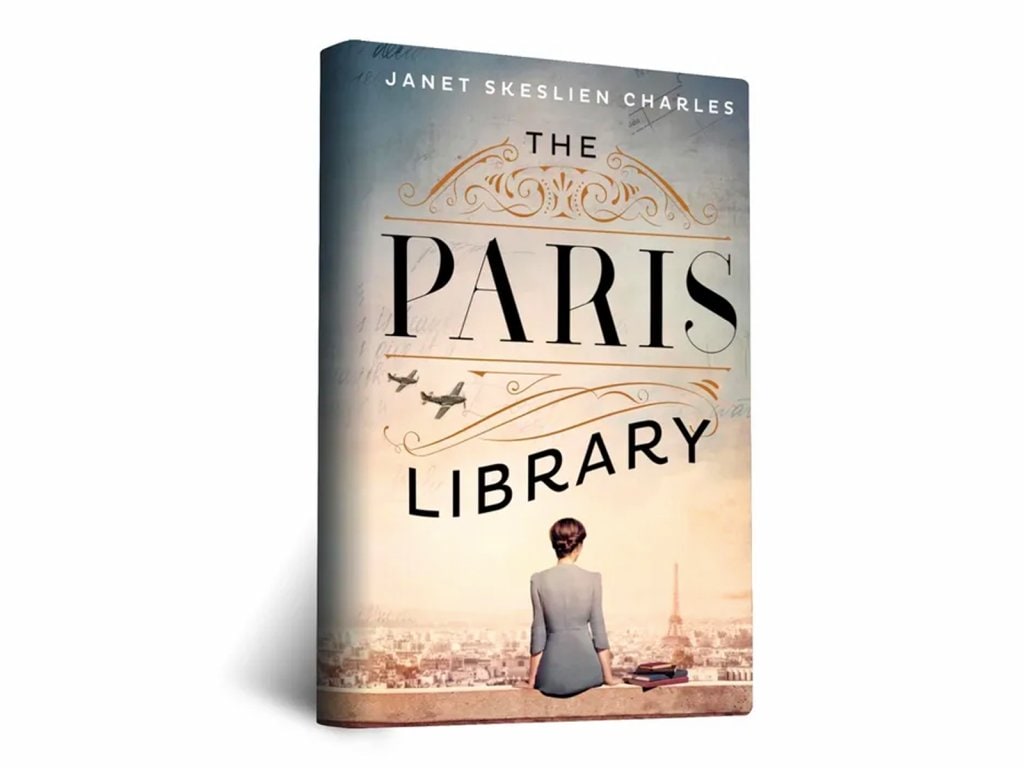 Genre: Historical, fiction
The best books make you care about something you've never really thought (or even heard) about. Did I, for example, know about the American Library in Paris (ALP), the largest English-language lending library on the European mainland?
I did not.
But thanks to writer Janet Skeslien Charles, who herself worked at the ALP in 2010, we're able to enjoy this little-known story of how a group of brave women and girls kept the library open during the Nazi occupation of Paris.
Based on actual events, this hefty novel is set along dual timelines – one from 1939-1944, the other in the 1980s. The former kicks off with Odile Souchet, a young Parisian whose love of books leads to her dream job at the ALP. But bubbling under Odile's joyful interactions at the library – of the right book finding the right reader at the right time – are the dark clouds of war. That segues into the second timeline. It's 1983 and Odile is now widowed, living a quiet life in a nondescript suburb of Montana. Life still revolves around books, but now it's largely within the four small walls of her house.
Until her neighbour Lily, a high school student, decides to interview Odile for a class project and manages to crack through her defences. It's during this burgeoning friendship that we discover how the lives of the ALP staff and their families played out under the cruel Nazi regime.
I consumed this book in a greedy gulp, eager to find out what happened to Odile's family, her policeman boyfriend and how she ended up in America. There's much to admire. This is a story of love, betrayal, courage and coming-of-age during one of the worst chapters in human history.
Bonus points to Janet for showing us a side of the story we rarely get to see – the involvement of gutsy women during World War II. She's clearly no slacker when it comes to research and she deserves kudos for seamlessly combining fact with fiction to create a balanced, nuanced tale. If you love books, you'll have a soft spot for this beauty
3 The Barbizon by Paulina Bren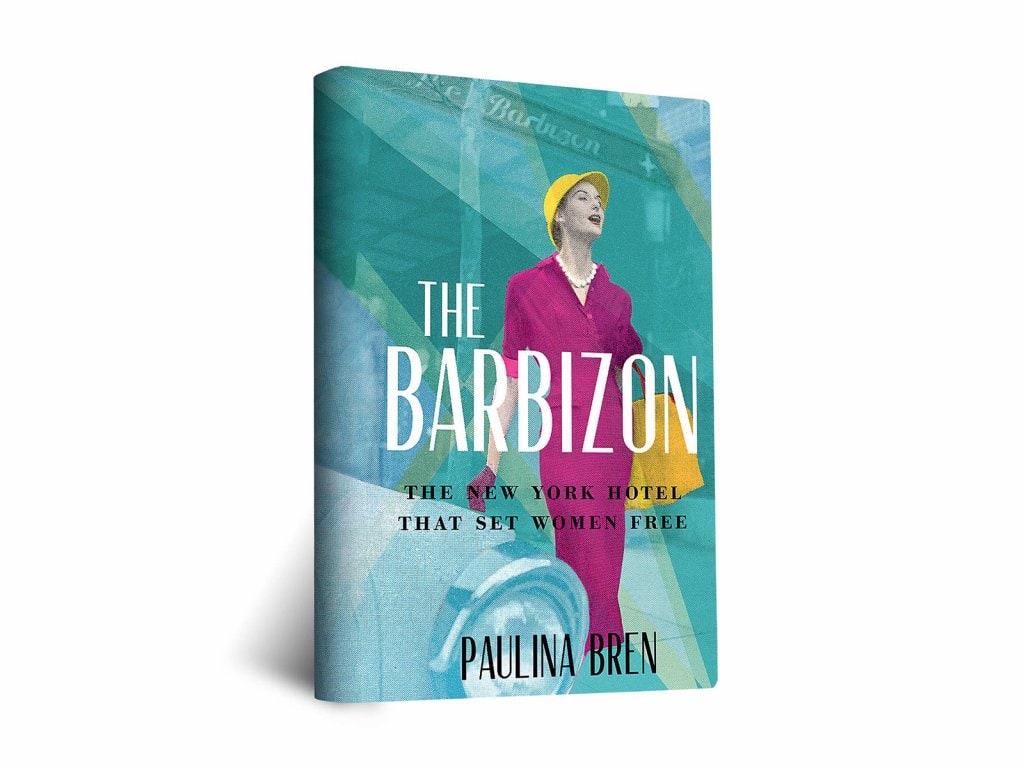 Genre: Historical, non-fiction
Grace Kelly, Sylvia Plath, Joan Didion and Candice Bergen are just some of the women who lived at New York's women-only Barbizon Hotel. Historian Paulina has captured some of the stories of this Manhattan hotel that provided safe harbour for young women from the 1920s until it was sadly turned into condos in 2007. But this is more than just a trot through history, it's also about women's ambition and liberation.
4 The Four Winds by Kristin Hannah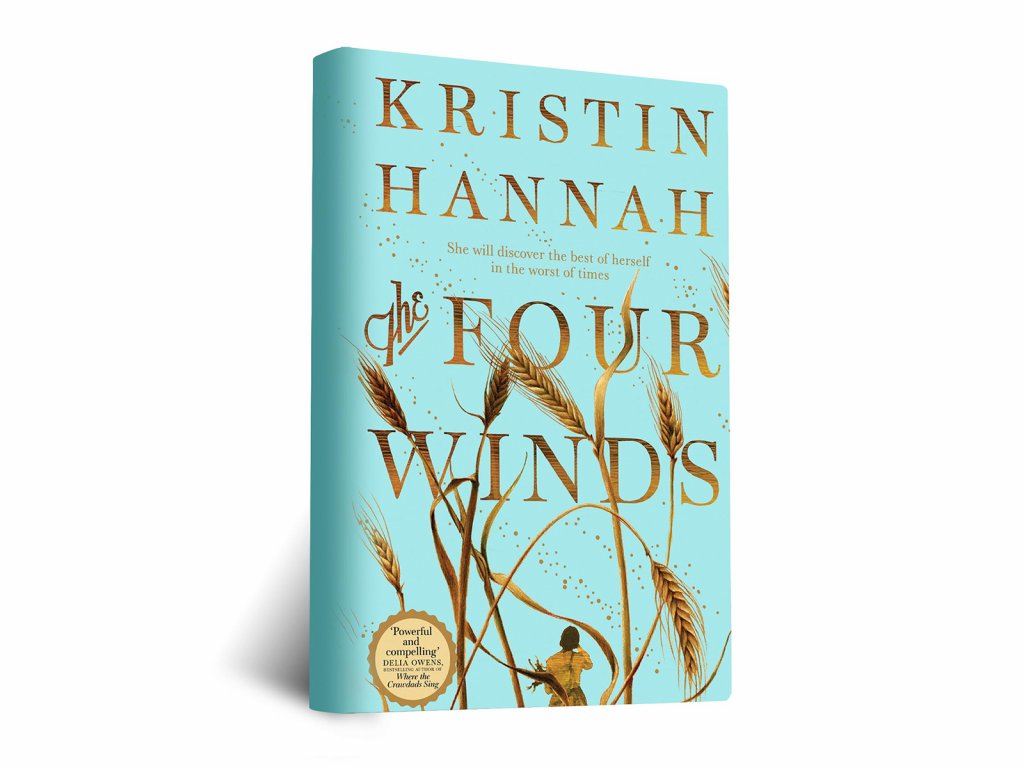 Genre: Historical, fiction
Mega-selling author Kristin Hannah's latest novel is a moving tale of love, despair and the importance of labour laws, set during the Great Depression in the US. It starts in Texas in 1921, where Elsa Wolcott is ignored and bullied by her wealthy family for being too tall, old and ugly to ever land a husband.
At 25, Elsa decides enough is enough. She makes herself a red silk dress, cuts her hair and sneaks out to town, where she meets handsome teenager Rafe Martinelli. After a few hasty couplings, she's pregnant and is unceremoniously dumped on Rafe's family. The pair marry and have a second child, and Elsa falls deeply in love with Rafe, his parents and their land.
By 1934 things have gone downhill. Millions are out of work and drought has devastated the Great Plains. Everything on the Martinelli farm is dying, including Elsa's marriage. One by one, their neighbours start abandoning Texas, seeking greener pastures, but Elsa can't bear to leave the first place where she has finally felt at home. It's only when her son struggles to breathe after contracting dust pneumonia that she has no choice but to try to start over in California.
But the so-called land of milk and honey is overwhelmed by desperate people looking for work. "Okies" like Elsa and her family are shooed away from schools and hospitals. Worse still, the giant-farm owners are free to treat their workers as brutally as they want, meaning Elsa has to work back-breaking hours for pitiful wages.
Most of the characters in The Four Winds tend to be relentlessly awful or impeccably saintly, so a little more light and shade wouldn't have hurt, but Kristin does a magnificent job of bringing the soul-crushing poverty and hopelessness of the Great Depression to life, and I enjoyed Elsa's development from self-loathing introvert to baseball bat-wielding warrior.
5 The Final Review of Opal & Nev by Dawnie Walton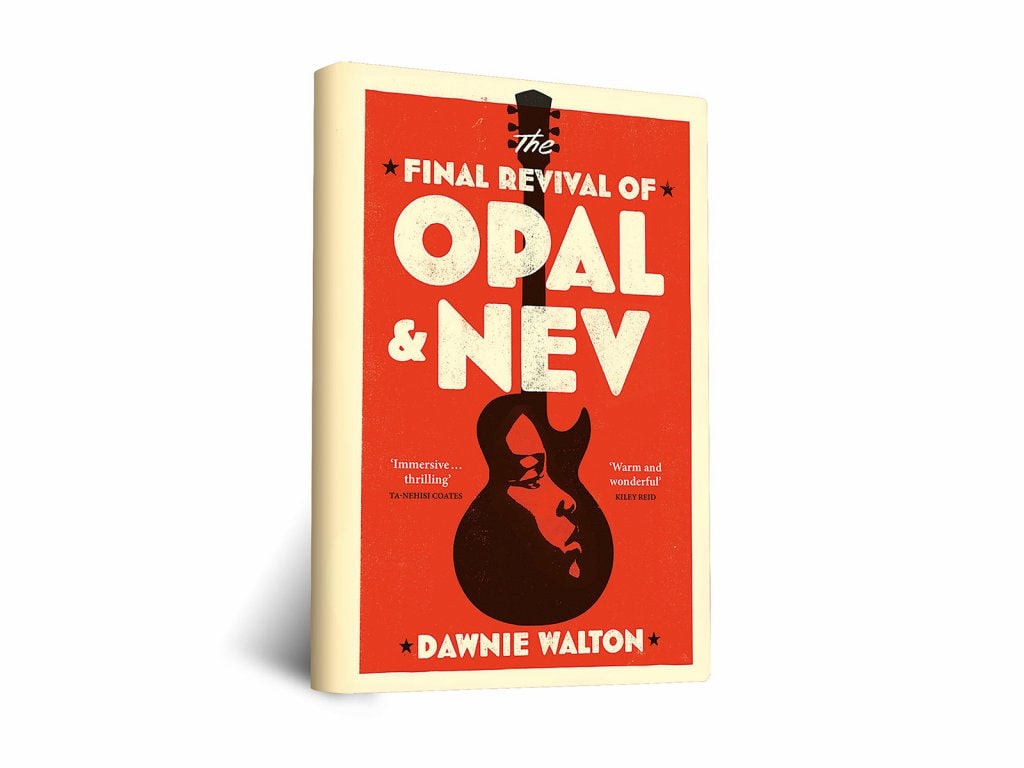 Genre: General fiction, historical
It's the 1970s and Nev, a ginger-haired British muso, teams up with Opal, a black American singer who's the sassy yin to his awkward yang. They're an unlikely pair poised for great success, until a racially-charged incident ends their fame as quickly as it began. Fast forward to 2016 when a music journalist starts poking around in their story and uncovers a heap of secrets. An impressive debut.
6 The Last Reunion by Kayte Nunn
Genre: Historical, fiction
A good book, say those who know about these things, takes you to new places, makes you think and wrings out your emotions.
Aussie author Kayte Nunn clearly got that memo, because her sixth novel whisks readers from the war-torn Burmese jungles of 1944 to 1970s Oxford and then to Ireland on the eve of the new millennium.
It's a triple whammy that pivots around The Wasbies, a group of around 250 formidable women from England, Australia and Canada who ran mobile canteens in the Burmese jungles for front-line troops during WWII (there's no mention of Kiwi participation and a quick tootle around Google seems to support that).
Unwilling to spend the war rolling bandages like all good women of a certain social standing, Brits Bea, Plum, Bubbles, Joy and Australian Lucy join The Wasbies, enduring monsoons, mozzies and enemy fire to feed, water and supply soldiers with razors and toothpaste.
Fast forward to Oxford in 1976, and a middle-aged woman visits a museum to steal five rare Japanese artefacts made of ivory, called netsuke (including the very rare fox-girl). Despite a substantial reward, the treasures are never recovered.
Until the rump end of the 20th century, that is. After an absence of 50 years, four of the surviving Wasbies reunite at Plum's Irish mansion. Along for the ride is Olivia, a young Australian art expert who's been sent by her London office to assess Bea's late husband's collection of Japanese art, in particular the valuable Japanese netsuke. Poor Olivia has no idea of the decades-old vortex of wartime secrets and complex friendships she's about to be sucked into. She and the reader get to sit back and watch as skeleton after skeleton tumbles out of the closet.
This is a big, bold and brilliant shot of escapism, so astutely observed you can almost hear the gunshots and smell the jungle.
I've never had the pleasure of reading Kayte's work before – more fool me. Is there anything more delicious that finding an author you love, then discovering she's got a back catalogue? Not in my world, there isn't.
7 The Ripping Tree by Nikki Gemmell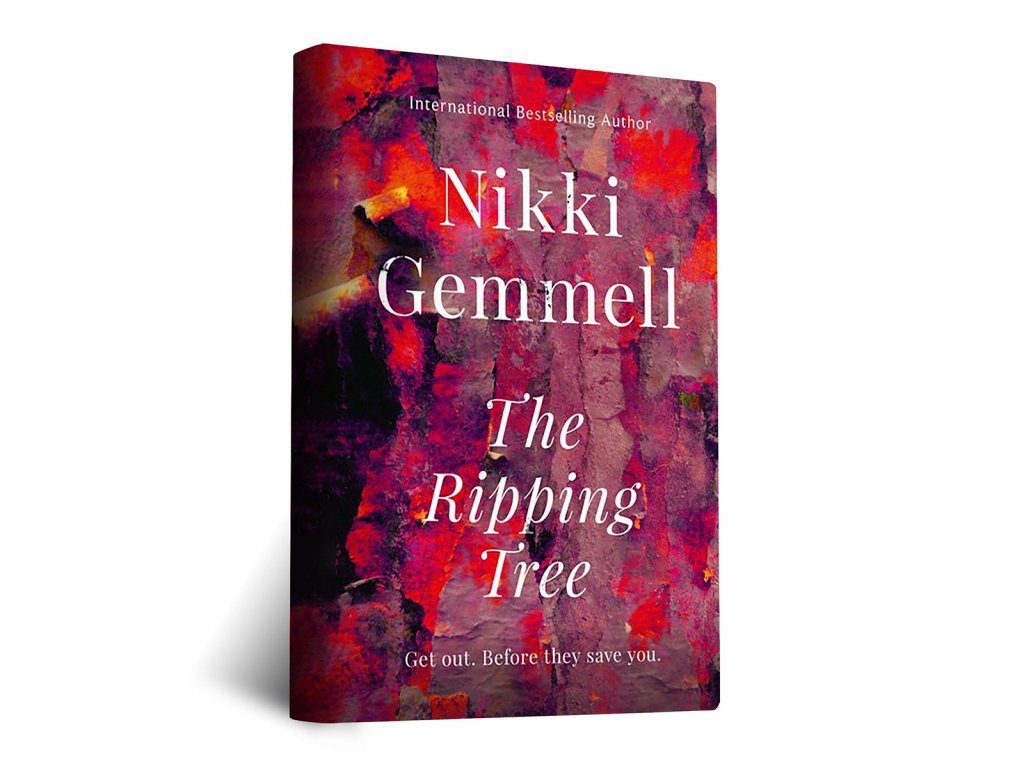 Genre: Historical, fiction
Holy heck, this Australian writer is prolific! This is her 14th novel (and I lose track of how many non- fiction, children's books and columns she's written). Here, Nikki twirls us around the 1800s, where Thomasina Trelora is headed to the colonies – cue a storm, a shipwreck and a whole new life. But all is not as it seems in this bristling read from one of the sharpest writers around.
8 The Chanel Sisters by Judithe Little
Genre: Historical, fiction
Even if you don't know your Coco from your Chanel, you'll enjoy this novel about the sisters who changed fashion forever. It tracks their early days at an orphanage to the glamour of Paris as they drag themselves out of poverty and class restrictions. I'm a sucker for stories about women beating the odds, so this beautiful piece of historical fiction was so far up my alley, it was blocking traffic
9 When the Apricots Bloom by Gina Wilkinson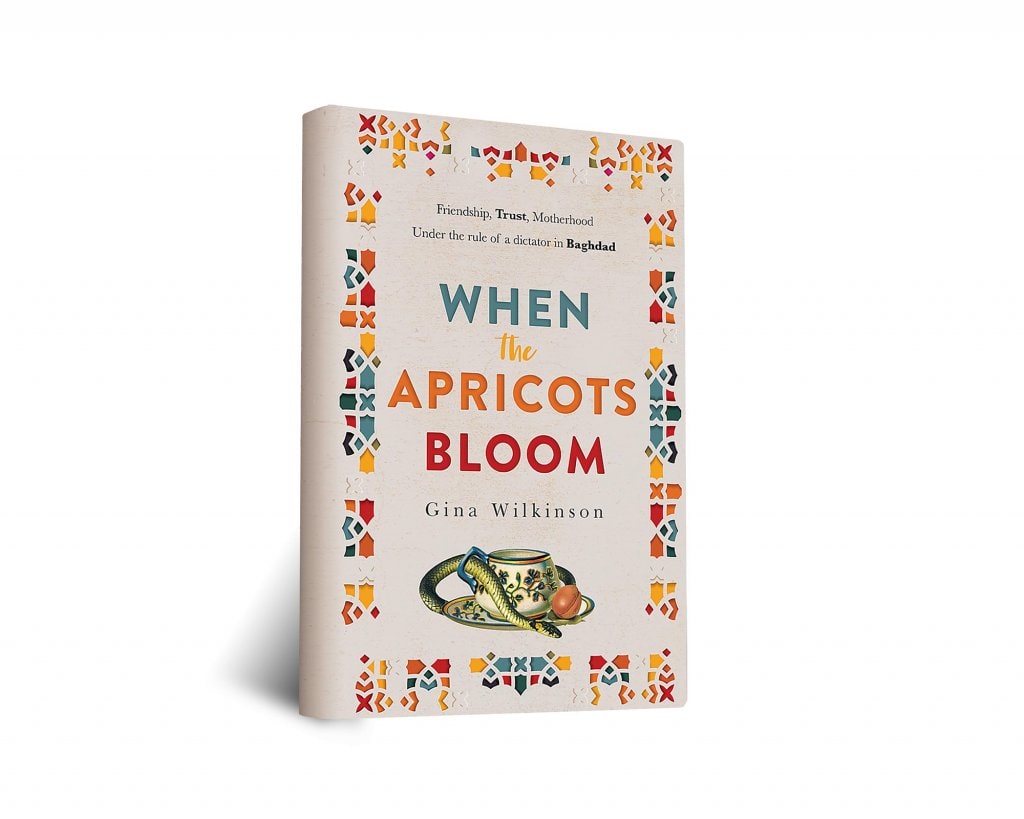 Genre: Historical, drama, fiction
What would you do if the secret police demanded you spy on a friend to protect your family? This debut novel by an Australian journalist/documentary maker is based on her experience of living in Iraq under Saddam Hussein. As the sights and smells of 1990s Baghdad leap from the page, Gina teases out the themes of trust and motherhood in three friends whose lives have been fractured by the dictatorship.
10 The Berlin Girl by Mandy Robotham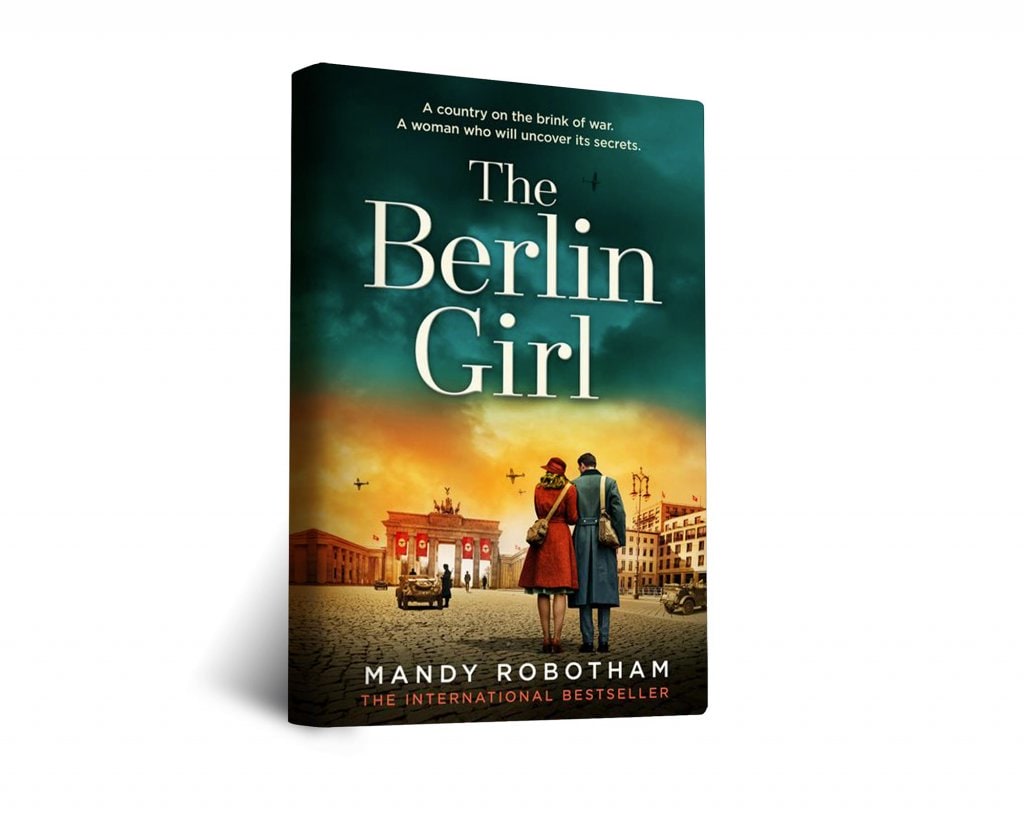 Genre: Historical, fiction
Just when you thought the WWII story well had run dry, along comes this hefty novel about Georgie, a young female journalist who enters the eye of Hitler's storm in 1938. It clearly isn't a comfortable place to be, especially when Georgie gets involved with a Jewish family and puts her own life on the line to help. Yet another reminder, should we need it, of how monstrous war is.
11 Shifting Currents by Joanna Orwin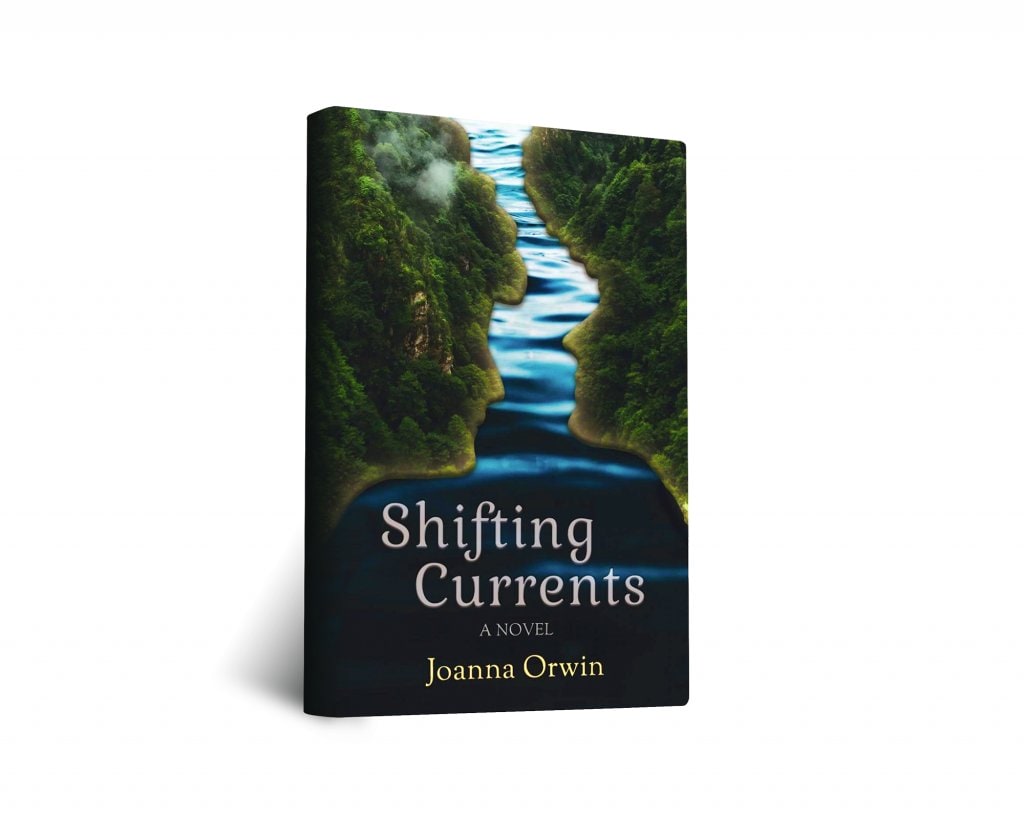 Genre: Historical, fiction
It's 1853 and life in Kaipara is pretty grim. Into this hardscrabble pioneer setting comes Lydia Boulcott, who's hoping the kauri forests will be the perfect hiding place for her numerous demons. But then she discovers her new practi is someone from her past – someone who can reveal her dark secrets. This is Christchurch-based Joanna's second historical adult novel and her astute dialogue and style bring the story to life.
12 The Vixen by Francine Prose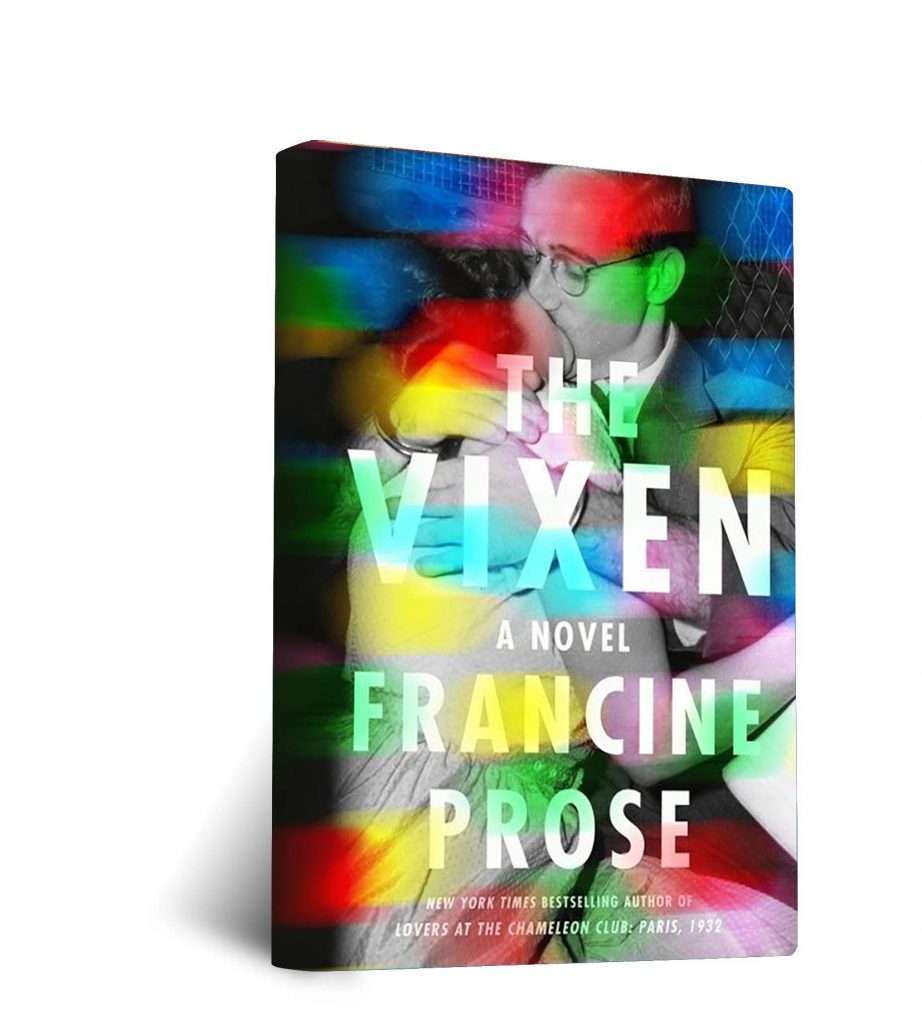 Genre: Historical
Throw the espionage and intrigue of the Cold War into a pot and this what you get – a humdinger of a novel by the prolific writer Francine Prose (this is her 22nd book). Her protagonist, Simon, is asked to edit a top-secret novel about the true life execution of suspected US spies Ethel and Julius Rosenberg but his life soon spins out of control. A lush, layered tale by one of literature's masters.
13 I Couldn't Love You More by Esther Freud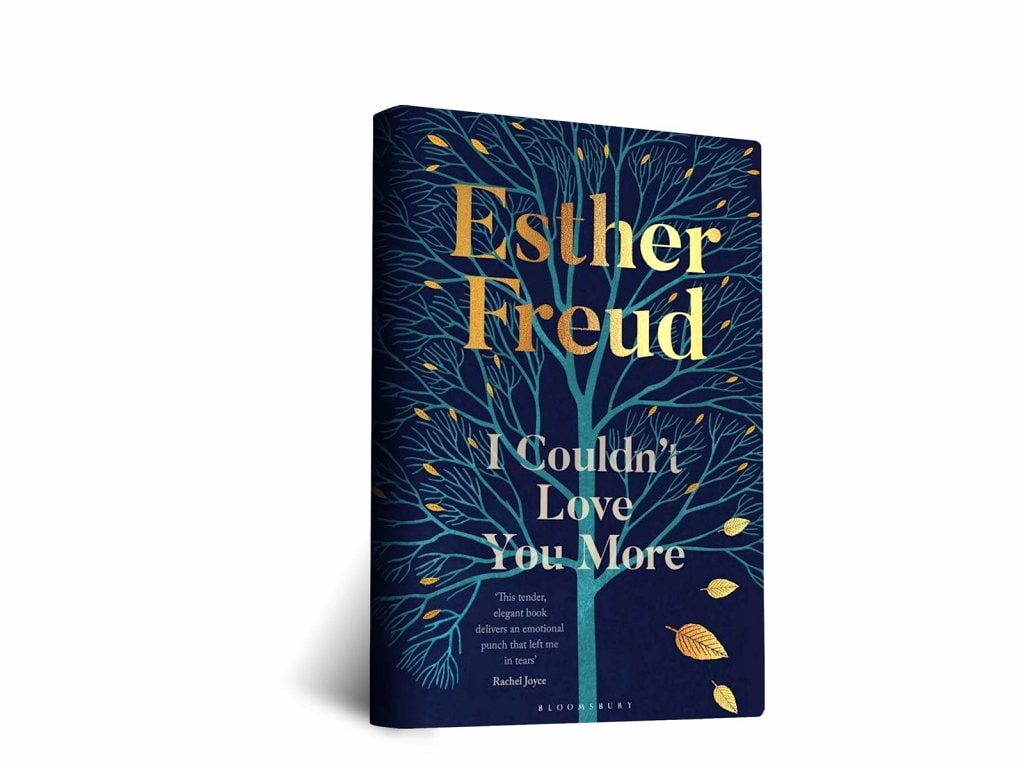 Genre: Historical
I've just spent 344 pages in the company of three amazing Irish women: Rosaleen, a pregnant teenager in the 1960s; Kate, who's unhappily married in '90s London; and Aoife, who kick-starts the lineage.
Three different eras, three different situations, but each of them is damaged by the Catholic Church and its attitude to marriage and illegitimate children.
Aoife, who dreams of a better life than her mother's, marries the unlikeable Cashel. After WWII, they give up their London pub and move back to Ireland with their three daughters. But their eldest – the fiercely independent Rosaleen – won't settle for life on an Irish farm, so returns to London where she falls in love with Felix, a bohemian older artist.
Felix couldn't love Rosaleen more but falls at the first hurdle. Thinking the nuns will help her, she heads back to Ireland. If you've ever ugly-cried watching Philomena or The Magdalene Sisters, you'll know the Church took a dim view of unwed mothers. Poor Rosaleen is eventually tricked into adopting out her daughter Kate, while her family believe she's brought shame on them and are forbidden to ever speak of her.
Later, Kate's search for her birth mother brings her – and her own young daughter, Freya – to the Irish convent in which Kate was born and where they discover the horror of what went on there.
You may know Esther for her first novel Hideous Kinky, which was tuned into a film starting Kate Winslet. You may also know her for her surname – she's the great-granddaughter of psychoanalyst Sigmund Freud and daughter of painter Lucian Freud, so she knows a thing or two about complex family dynamics.
This is her ninth novel and yowzah, it's good! Esther has that magic ability to make the reader really care about her characters, who take up space in your head for a long time after you've finished. You'll need to be on the ball though, because the story flashes from past to present and back so quickly it can give you whiplash.
Get the tissues ready and settle in for one of this year's most beautiful reads.
14 Harlem Shuffle by Colson Whitehead
Genre: Historical, Crime
This is very different to Colson's The Underground Railroad – a harrowing tale of slavery that was turned into a mini-series – but it's no less gripping. We're now in 1960s Harlem with a small-time crook trying to go straight. As the book's blurb puts it: "This is a family saga masquerading as a crime novel, a hilarious morality play, a social novel about race and power, and a love letter to Harlem."
15 Loving Summer by Carole Brungar
Genre: Historical, Romance
Horowhenua writer Carole Brungar works as a school librarian, yet still has time to write compelling novels. This one is the fourth instalment in her Vietnam War- based series (but it also works as a stand-alone book). Summer is a hippy child of the 1970s who ends up writing to a Kiwi soldier in Vietnam – they couldn't be more different and both have demons aplenty to overcome. Get the tissues ready.