She's the defining royal trendsetter of the social media age, making fashion designers fortunes and selling out high-street dresses at every Instagram scroll. How has the Duchess done it and made it look so effortless? Bethan Holt reports.
The year 2010 was not only when Prince William asked his girlfriend, Kate Middleton, to become his wife and future queen – it was also the year Instagram was created and Twitter allowed its users to see images for the first time. What do these social media milestones have to do with the fact that, a decade on, the Duchess of Cambridge is now a worldwide style icon? Well, everything.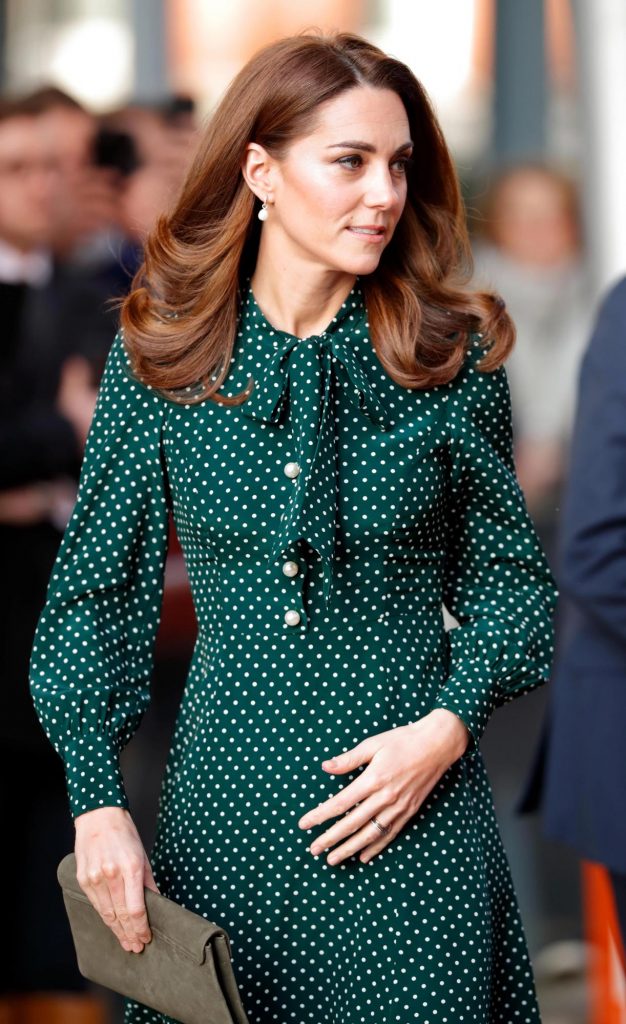 There may have been trendsetting royal women who came before her – the Princess of Wales and her "Shy Di" to "Dynasty Di" transformation; Princess Margaret's It-girl glamour; the Queen Mother's soft elegance – but timing is everything and it turns out there is nothing quite like the combination of an exciting new Duchess and an ever-more connected social media world to create a fashion phenomenon.
Kate's fashion impact is impossible to understate – she's had dresses named after her, set trends, prompted London's V&A Museum to display a pair of high-street heels synonymous with her early royal look, inspired superfans around the world and has been credited with boosting the British fashion industry by up to $2 billion in a single year. How has she done it? By being at once revolutionary and entirely respectful of royal tradition.
"She was destined for that role, really, she hasn't put a foot wrong," Richard Ward, the hairdresser who has styled Kate's hair since university, said when I interviewed him for my new book The Duchess of Cambridge: A Decade of Modern Royal Style. "She has evolved into that role seamlessly – I'm sure it hasn't been seamless, but she makes it appear that way."
Like the old adage about a swan gliding gracefully above water while paddling furiously underneath, Kate has appeared pristine and polished in coat dresses by Catherine Walker, glitzy gowns by Jenny Packham and chic floral shifts by Erdem – all looks that give a feeling of regal continuity, of which the Queen would surely approve.
But mixed in with this are the jolts of newness that the Duchess has brought to royal dressing: the skinny jeans, the trainers and the Breton tops that form the foundation of her Casual Kate wardrobe – can you imagine the Queen rocking up to an engagement in her Nikes? – and the Zara dresses and Massimo Dutti coats that mean you or I can click-to-buy exactly what she's wearing during our lunch break.
That's if our fingers are fast enough, of course. Within weeks of Kate's engagement to William, the so-called "Kate Effect" was born, referring to her power to make an item sell out and propel a business to new heights.
One of the earliest beneficiaries was Reiss, a favourite shop of the Duchess in her twenties. On the couple's first royal tour as husband and wife to Canada in 2011, she rewore the label's Nanette dress (first seen in their engagement portraits) for a military ceremony.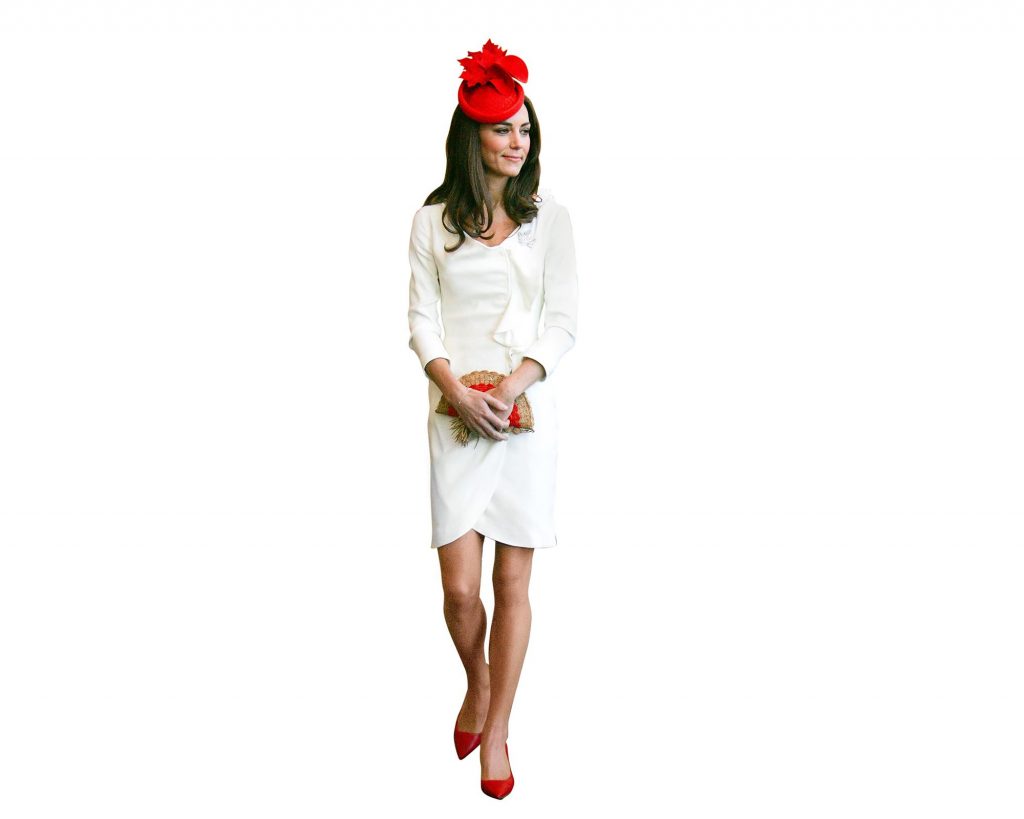 And when Kate and William met then-President Barack Obama and First Lady Michelle Obama at Buckingham Palace the same year, she chose the brand's cappuccino-hued $330 Shola dress – an apt choice in which to be pictured with the woman who had made J.Crew a White House norm.
At these moments, the Kate Effect was astonishing. "From a sales perspective – specifically looking back at the moments Kate wore the Nanette dress and the Shola dress – we were inundated with enquiries and interest," notes the brand's founder, David Reiss. "The immediate media attention and press coverage promoting the brand was unbelievable, so much so that both dresses sold out very quickly online. With the Shola dress, the surge in web traffic caused our site to crash. And at one point when we were back up and running, we were selling one per minute until it had completely sold out. In the US it sold out before stores even opened their doors, with people calling our customer services number and buying over the phone."
Ten years on and Kate's impact hasn't waned. There are still so many examples of her patronage making a huge difference to brands big and small, expensive and affordable.
"The first time the Duchess wore Eponine was a day we will never forget," says Jet Shenkman, founder of one of Kate's more under-the-radar discoveries, Eponine London. The Duchess debuted a red checked two-piece by the label to visit a mentoring programme in 2016 and has worn it several times since.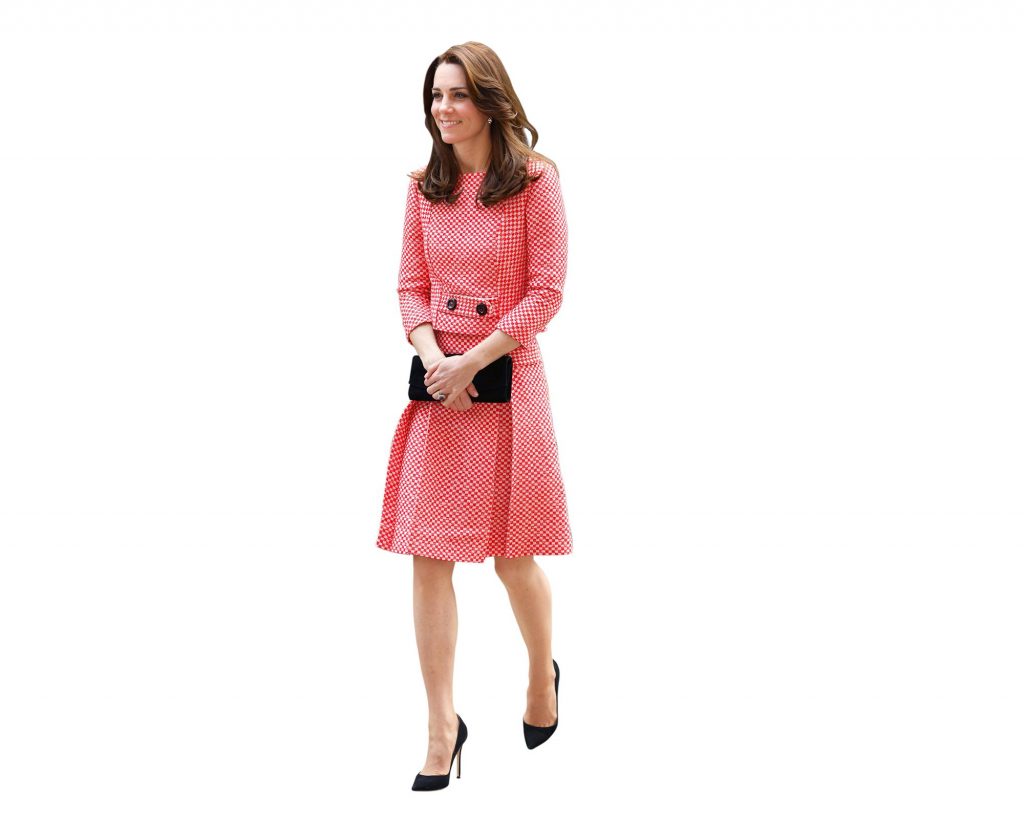 "The phone started ringing within minutes and orders came through that we could have never dreamt of," tells Jet. "In those days, we were still working from a tiny studio in the basement of my home, with just one tailor, and we were totally unprepared for the response. It was fabulous and we will forever be grateful to the Duchess. The press we received put our tiny business on a broader map which was incredibly helpful."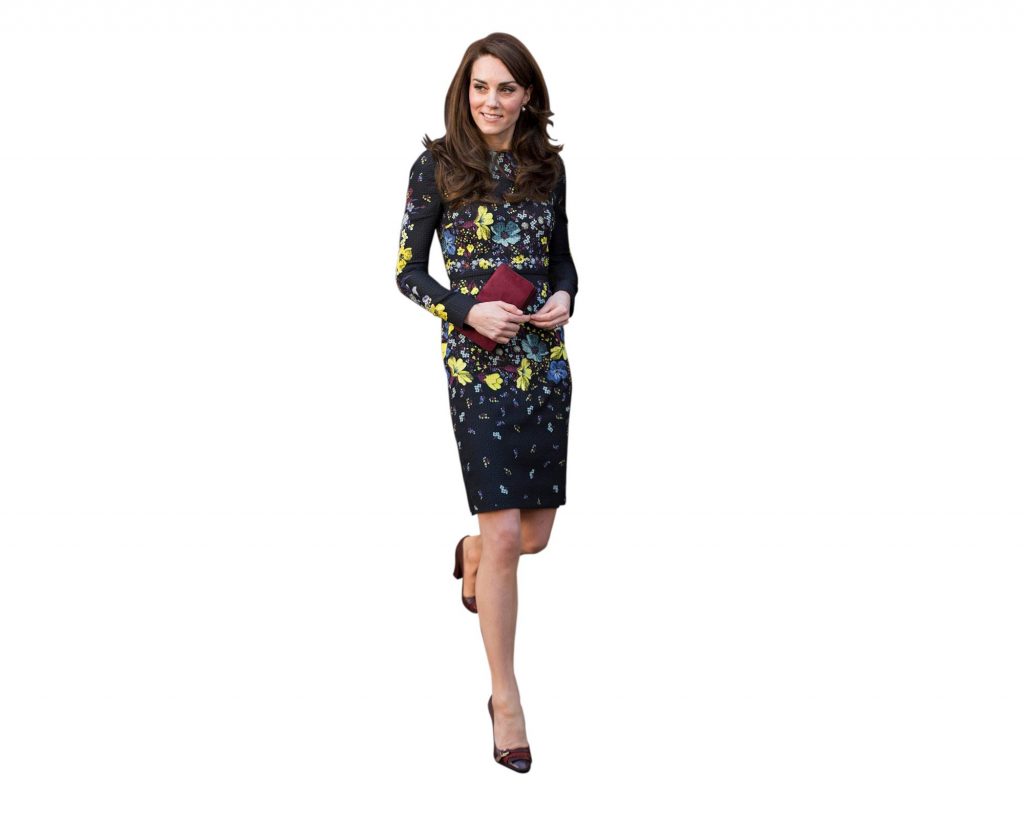 When Kate wore a $750 red embellished midi dress by Needle & Thread to a reception at Buckingham Palace last January, it sold out within 24 hours and soon amassed a 700-strong waiting list. And in April 2020, when Kate appeared on the BBC's Big Night In joining the Clap for Carers outside her Norfolk home, her $240 Ghost dress sold out in 30 minutes, with the brand donating the proceeds to NHS Charities Together. The Kate Effect can be transformative.
When she brought Anita Dongre to global attention in 2016 by wearing a customised version of one her traditional designs in Mumbai, the Indian designer's website crashed from the demand.
And Aisling O'Brien, founder of Irish jewellery label All the Falling Stars, has been able to give up her day job to concentrate on the brand full-time thanks to Kate's support.
"When someone like the Duchess of Cambridge wears your brand, it fills you with immense pride," say Francesca Kelly and Marianna Doyle, founders of Soru, one of Kate's favourite affordable jewellery labels. "She opened our brand up to the international market and gave us great exposure around the globe. She is such an icon and always will be, it's amazing that our small brand can be a part of that."
None of this could happen without the power of 24/7newsfeeds.The Duchess's every appearance is eagerly anticipated and as soon as pictures land, it's a race to identify what she's wearing how it can be bought. "People overlook the impact she can have on trends," says Susan Keeley, founder of the website What Kate Wore, which has charted every detail of the Duchess's wardrobe from the start. "The trickle-down effect is definitely there; it's always a fresh reminder of her influence when you realise a lot of people are wearing items inspired by her. Did you ever see so many patent heels?"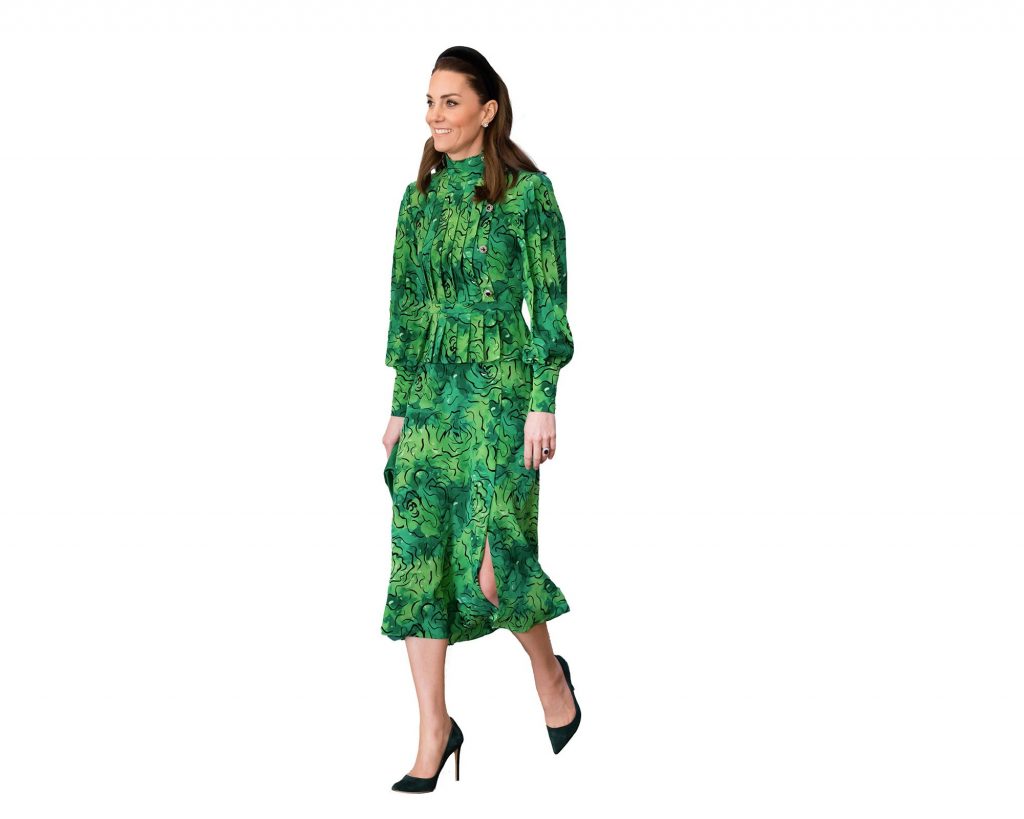 Add to that padded hairbands (which appeared on the Prada catwalk a few months after Kate first wore one), pussy-bow necklines and polka-dot tea dresses – all items she's introduced as part of a braver, more fashion-forward phase of her style in the past couple of years, and which trends have in turn reflected. From maxi coats to statement blouses, what the Duchess wears and what's in vogue are now more in tandem than ever.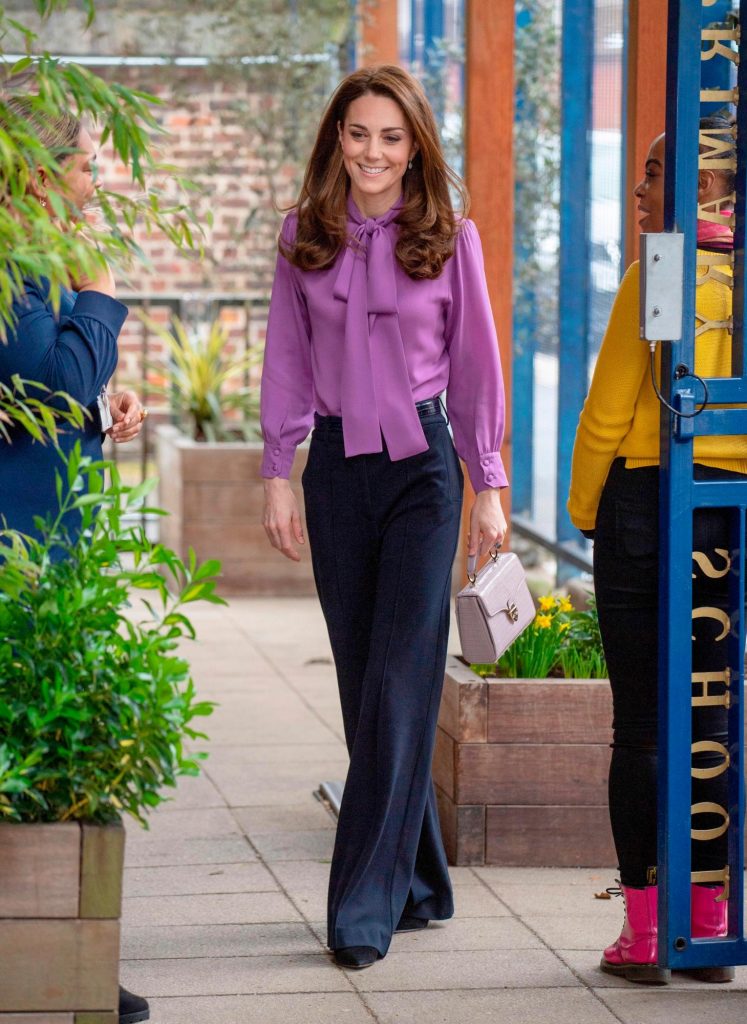 "She's become quite good at doing her own hair," Richard Ward observes, noting how the Duchess has mastered "groom for Zoom" during the pandemic without the help of her usual team. "She has evolved, she's more sophisticated and perhaps more aware of what looks good and what doesn't"
Of course, Kate doesn't do all this by herself. While it's obvious that she's not wearing anything she doesn't feel comfortable in, the impeccable attention to detail is down to her PA, Natasha Archer. She first emerged as an influence on the Duchess's wardrobe in 2013, when she was spotted bringing a dress into the Lindo Wing for Kate to wear for Prince George's debut.
"Hats off to Natasha, the care she puts into everything is amazing," says Onita Prasada, owner of the O'nitaa boutique in Chelsea, which the stylist used to source many of the looks for the hugely successful Pakistan tour in October 2019. "You should see the extensive conversations we've had. She's very good at what she does."
That Pakistan trip was the perfect example of Kate's wardrobe being about much more than great clothes. It showed how she could use her style to display soft diplomacy, enhancing British-Pakistani relations with a series of thoughtful outfits.
"A modern Pakistani would dress like that," explains Onita, who sent photographs and videos to Natasha, advising her on how outfits should be styled and scarves draped. "I would applaud the fact that she made the effort to respect the traditional dress code. And her personality shone through."
For Onita, this fashion flattery also meant a boost for her business in the months after the tour. "Our American client base has quadrupled," she says. "And there has been huge interest from Australia, Germany and Spain."
This decade might have seen the rise and rise of the social media fashion influencer, but it's the Duchess of Cambridge who has out-influenced them all.
THE KATE EFFECT
Clapping for carers, 2020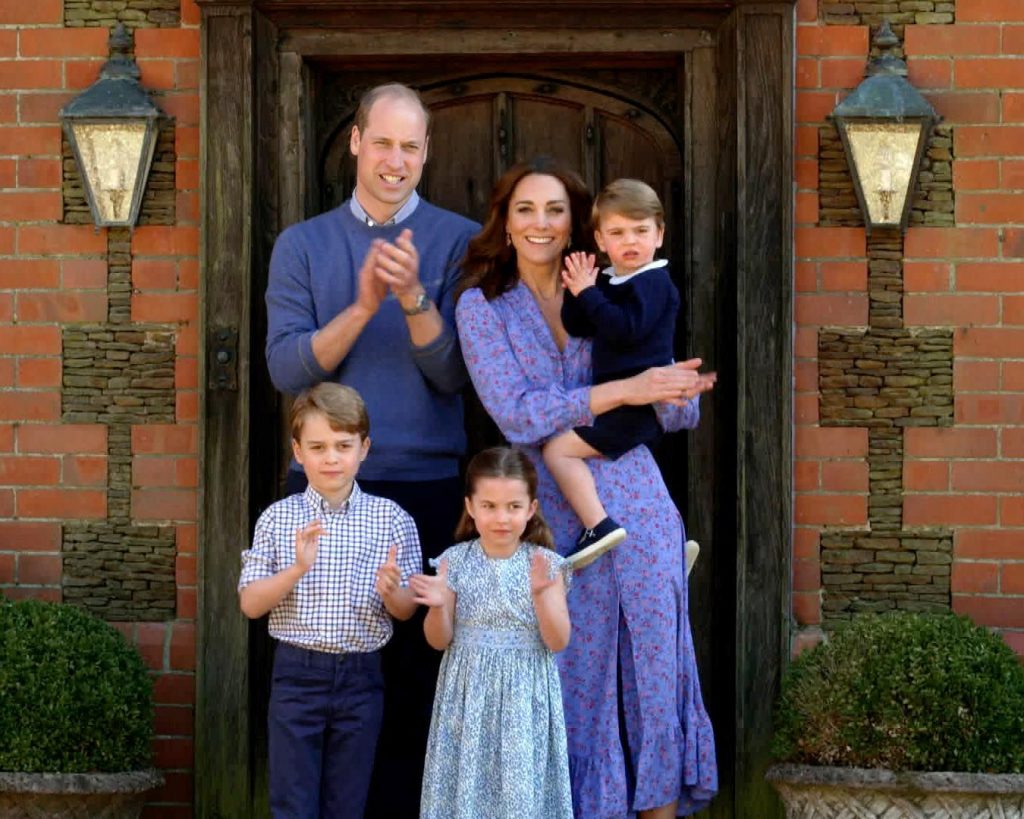 Accessible accessories, 2016
High-street hits and red carpet repeat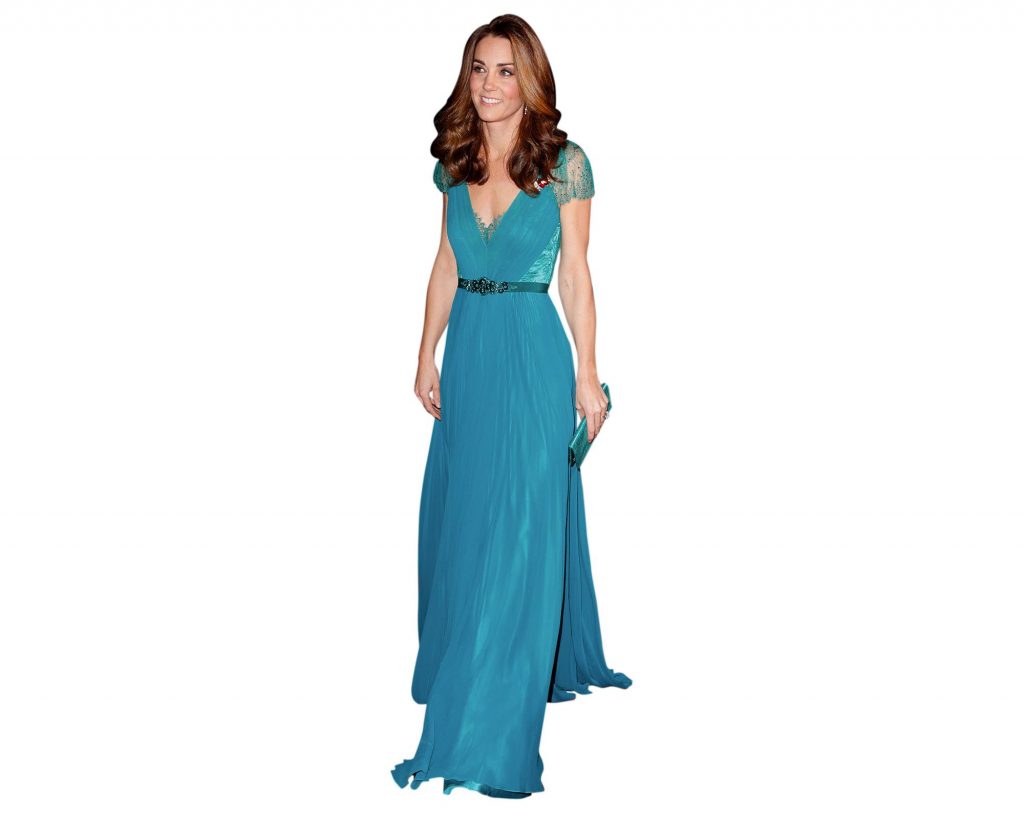 First Lady of fashion, 2011
Setting trends, 2018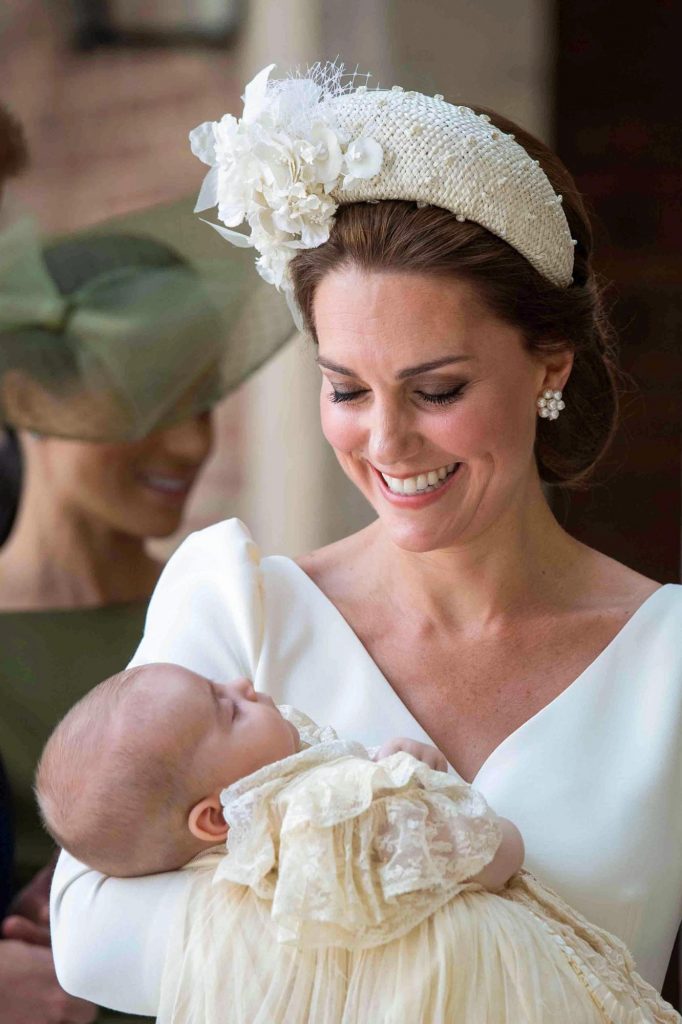 Soft Diplomacy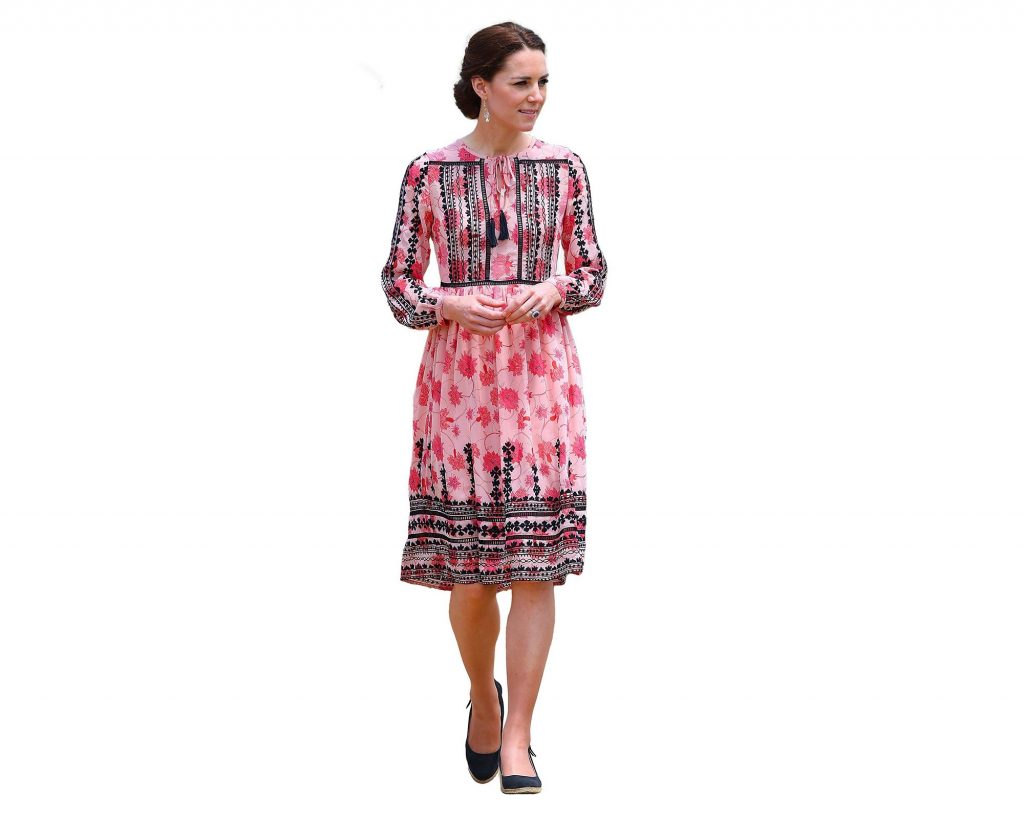 Grooming for Zoom, 2020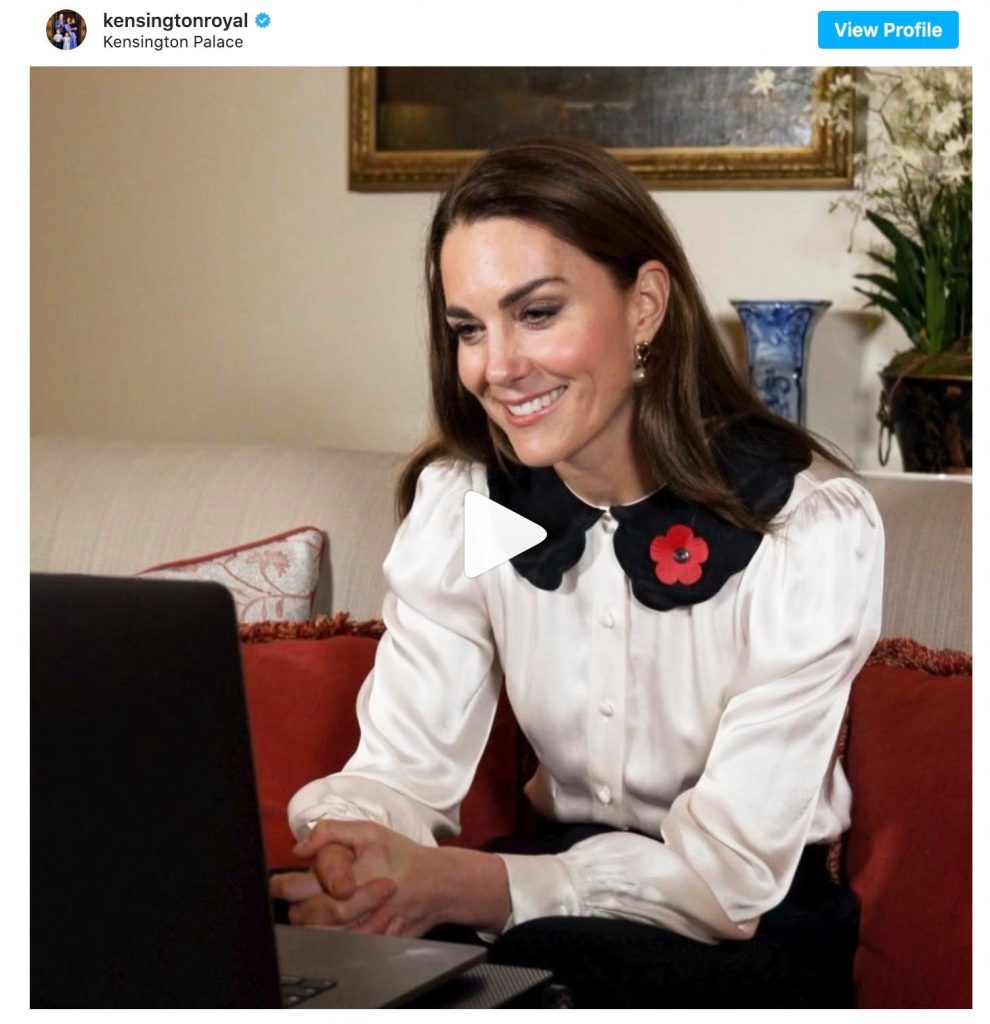 Sparking a sales stampede, 2020