These days weddings are however and wherever you want to make it happen. Nothing needs to match, flowers can be wild, your best man can be your dog but you do need a plan. A wedding is most likely to be the most anticipated, feared and treasured day in the whole course of your relationship. For better or worse, in sickness and in health, here's to the happy couple.
What was your favourite moment of the wedding day?

We were both really nervous, my whole car ride to the chapel was a blur of nerves and anticipation, and I know Floyd felt the same standing at the alter waiting for me to be fashionably late! We had written our vows to surprise each other with, after we had read them (they were perfect) and our celebrant had said "you may pash the bride!" I buried my head in his chest and just cried tears of pure joy, the relief and happiness just overwhelmed me and I felt like it was just us. We stood like that just holding each other for ages… then I looked up and of course all 70 of our guests were still standing there staring at us! But it felt like such a special moment, like the world stopped and it was just us.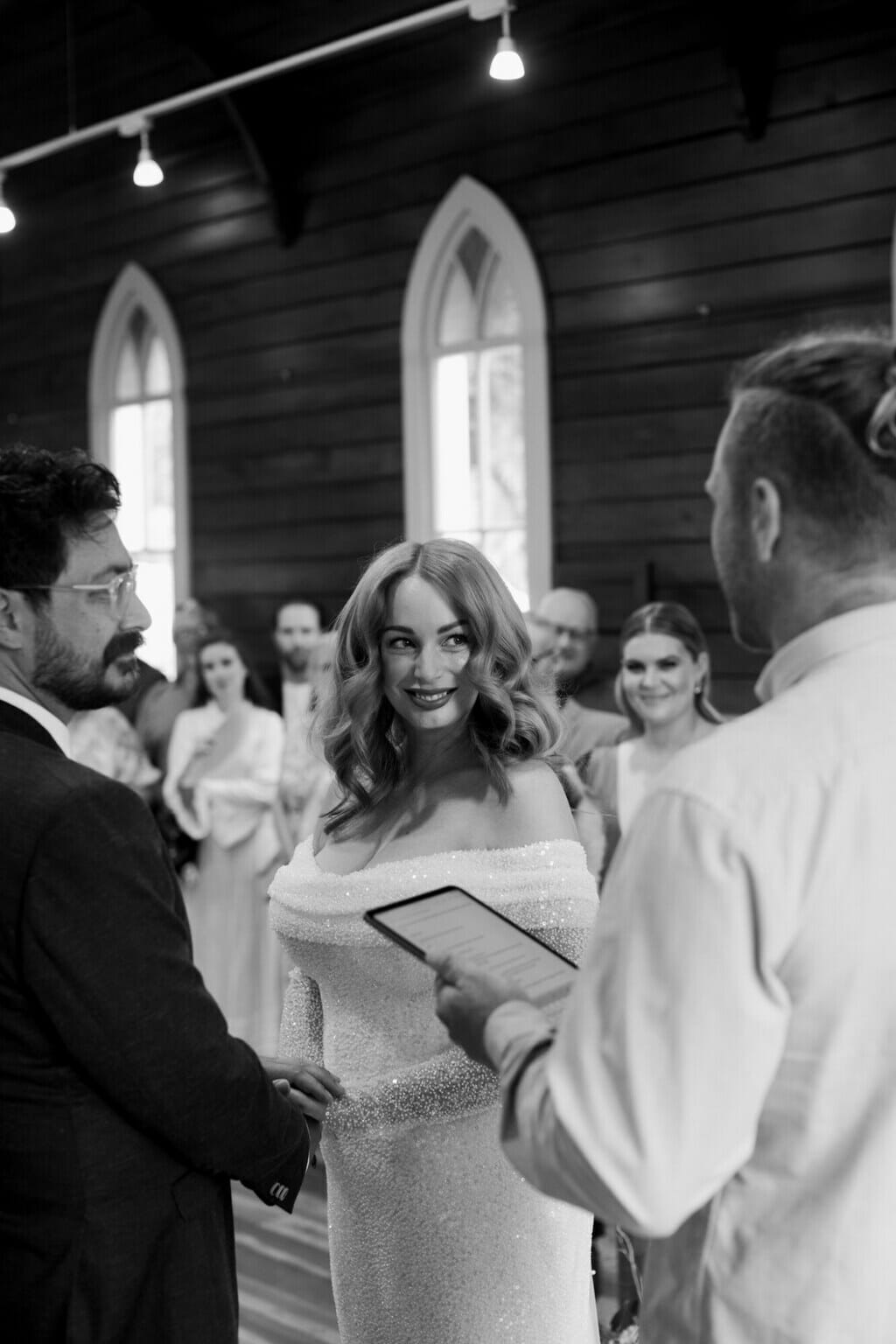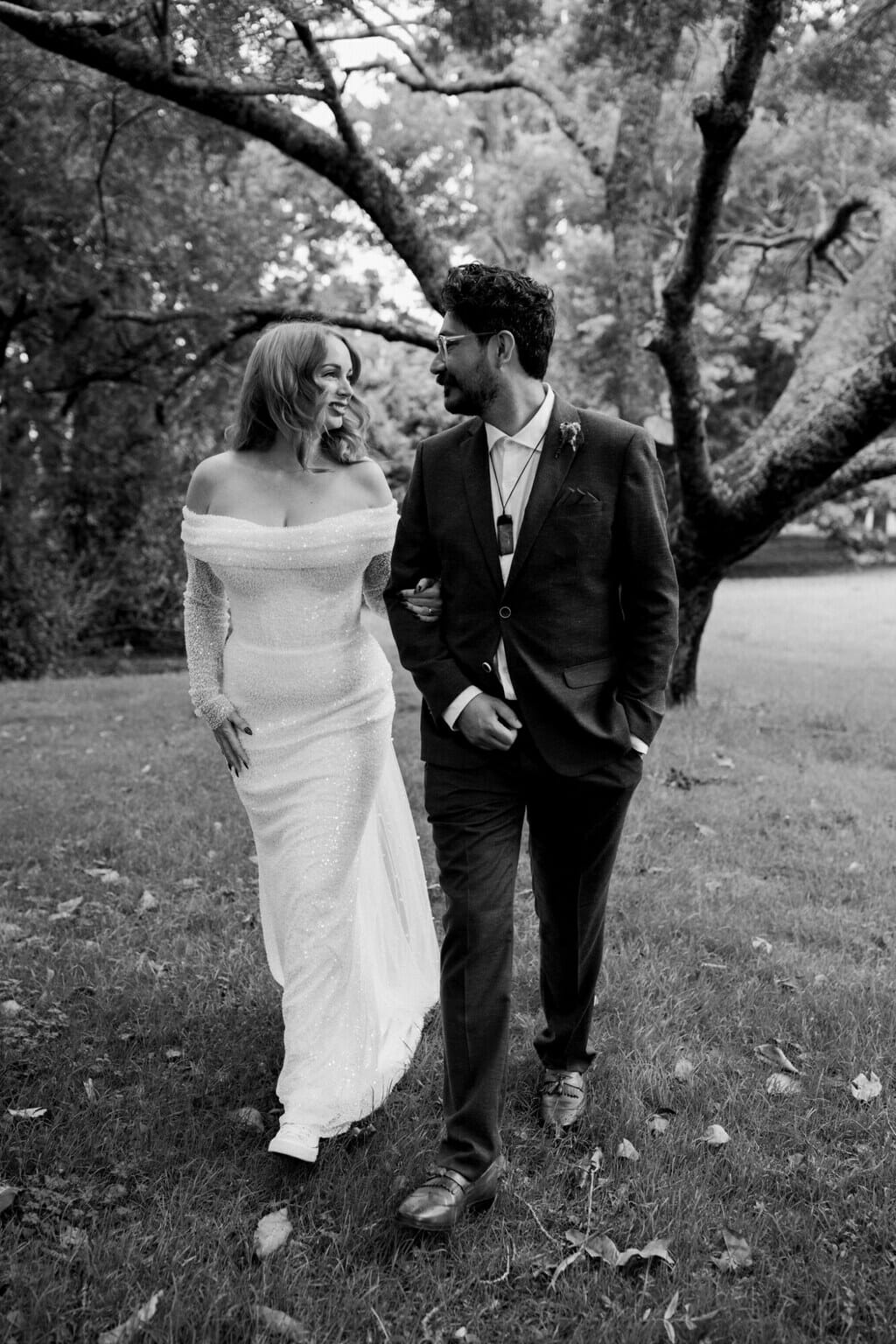 Who was your photographer, florist, videographer, wedding planner?

Our photographer was the incredible Bek Smith, she has a real knack for capturing those genuine moments of intimacy so well, and she was such a pleasure to have with us on the day, like an old friend. Everything else was me! I planned everything myself, and did all the florals, my bridesmaid and I went to the Penrose flower markets to buy everything we needed then spent the day styling it all, I was a little apprehensive that we could pull it off but it actually was very fun and I'm so happy with how they looked.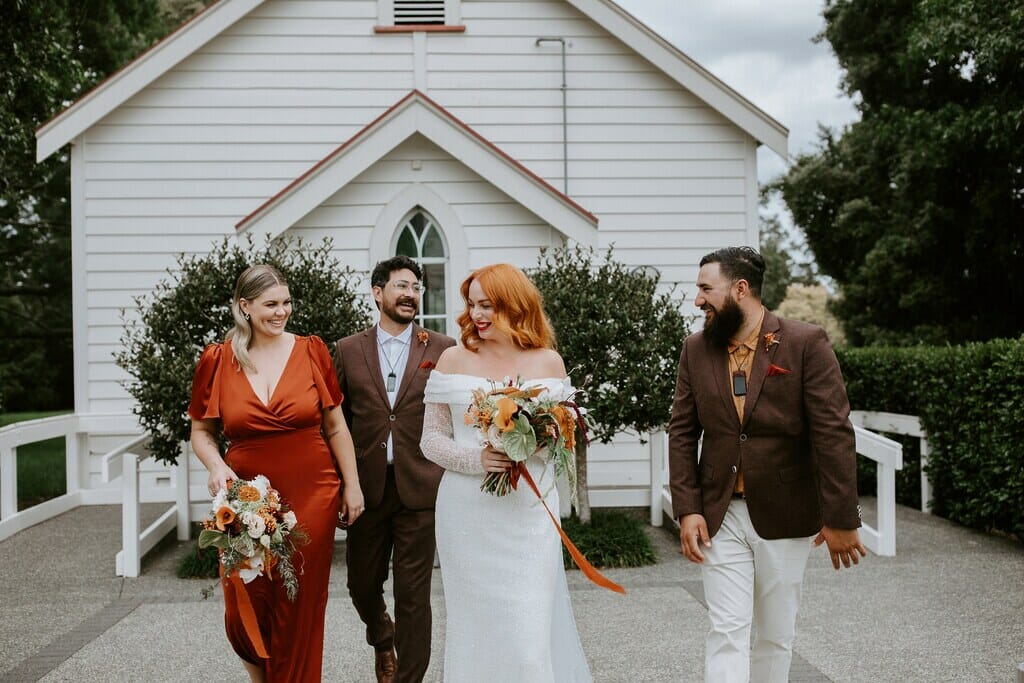 If you could change one thing about the wedding day, what would it be?

I was so busy milling around excitedly hugging all our guests that I didn't get to eat a single piece of the beautiful food that we had so carefully hand selected! If I could do it over I stop and take time to eat something haha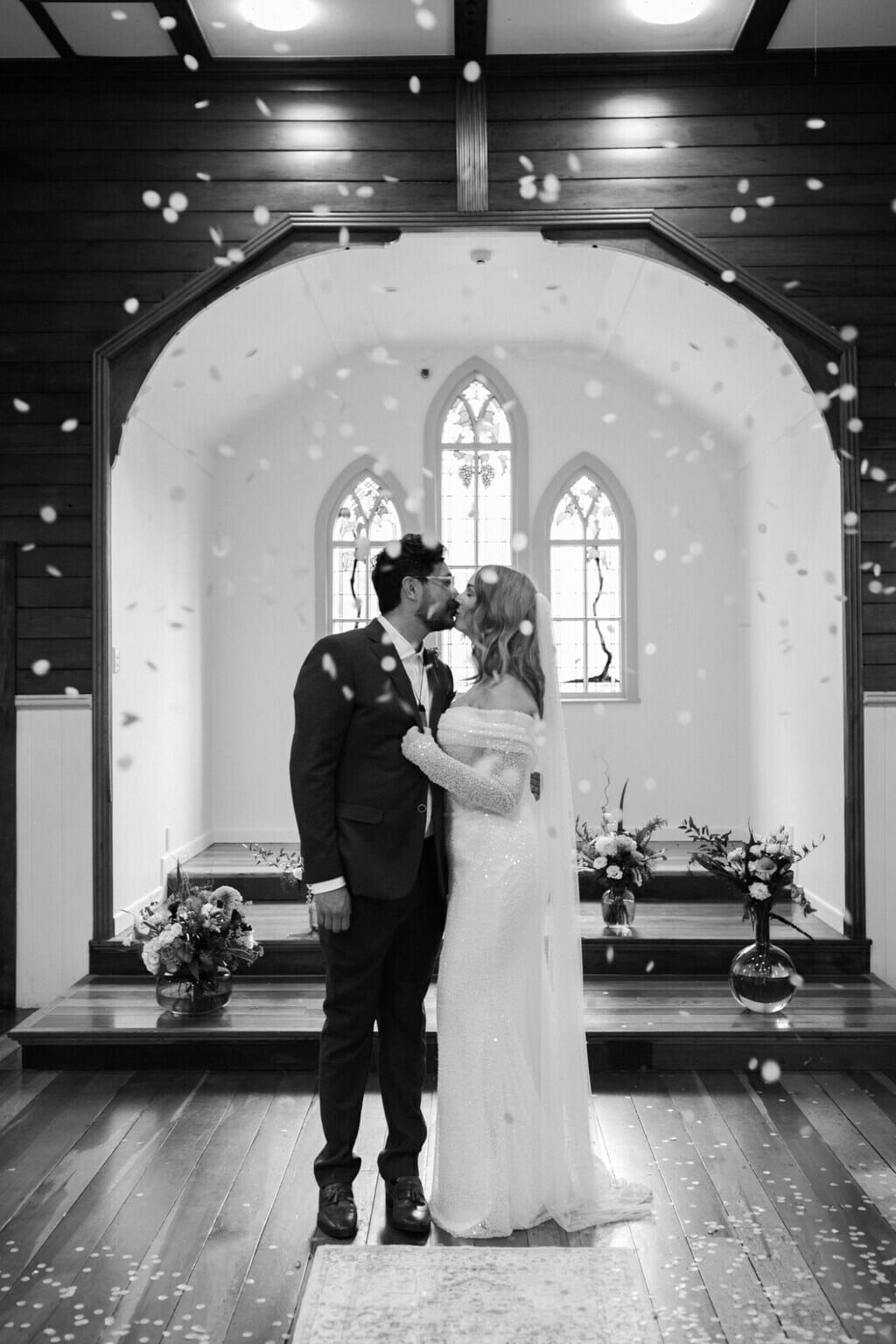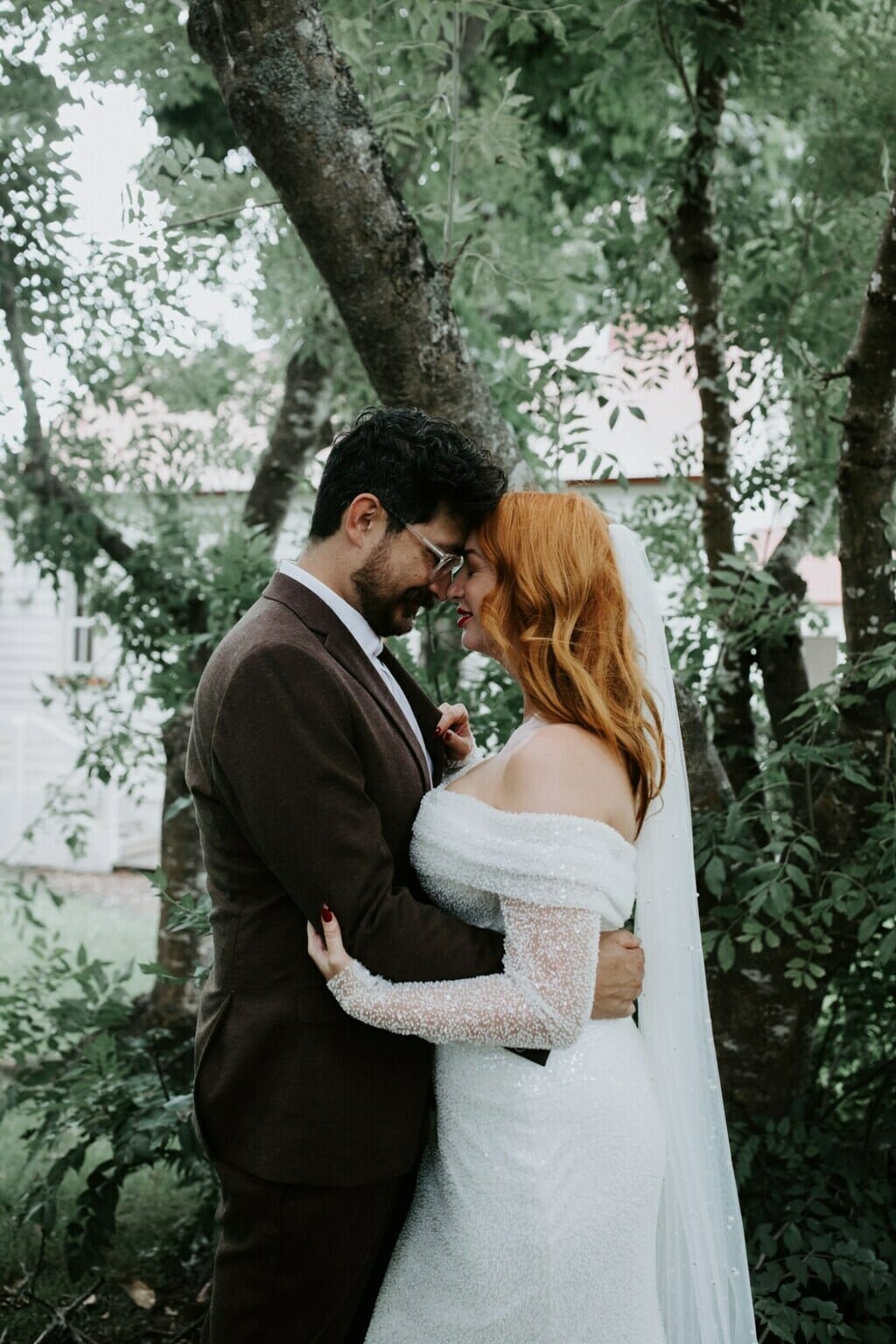 Where was your wedding dress from and why did you choose it?

My dress was by Eva Lendel from the amazing Natalie Rose Bridal. She provides such an immersive and personal bridal experience, you feel so special when you visit her "Pink Palace". I initially had another dress from somewhere else at the top of my list, but my mind kept returning to the incredible sparkle, fit and luxury of this one – I felt like a beautiful modern version of Elsa from Frozen, Jessica Rabbit and a mermaid all rolled into one, it was dreamy.


Did anything not go to plan and how did you handle that?

I managed to do the classic "kick the corner of the bed" trick the day before the wedding and broke my little toe which put paid to any ideas I had of wearing the beautiful Loeffler Randall organza heels I was supposed to wear! I nipped out and bought some white Converse sneakers and tried to hide them under my gown at first, but honestly I think they were far more "me", our whole plan for the wedding was to make it really "us", and serendipitously I'm actually really happy it all turned out the way it did.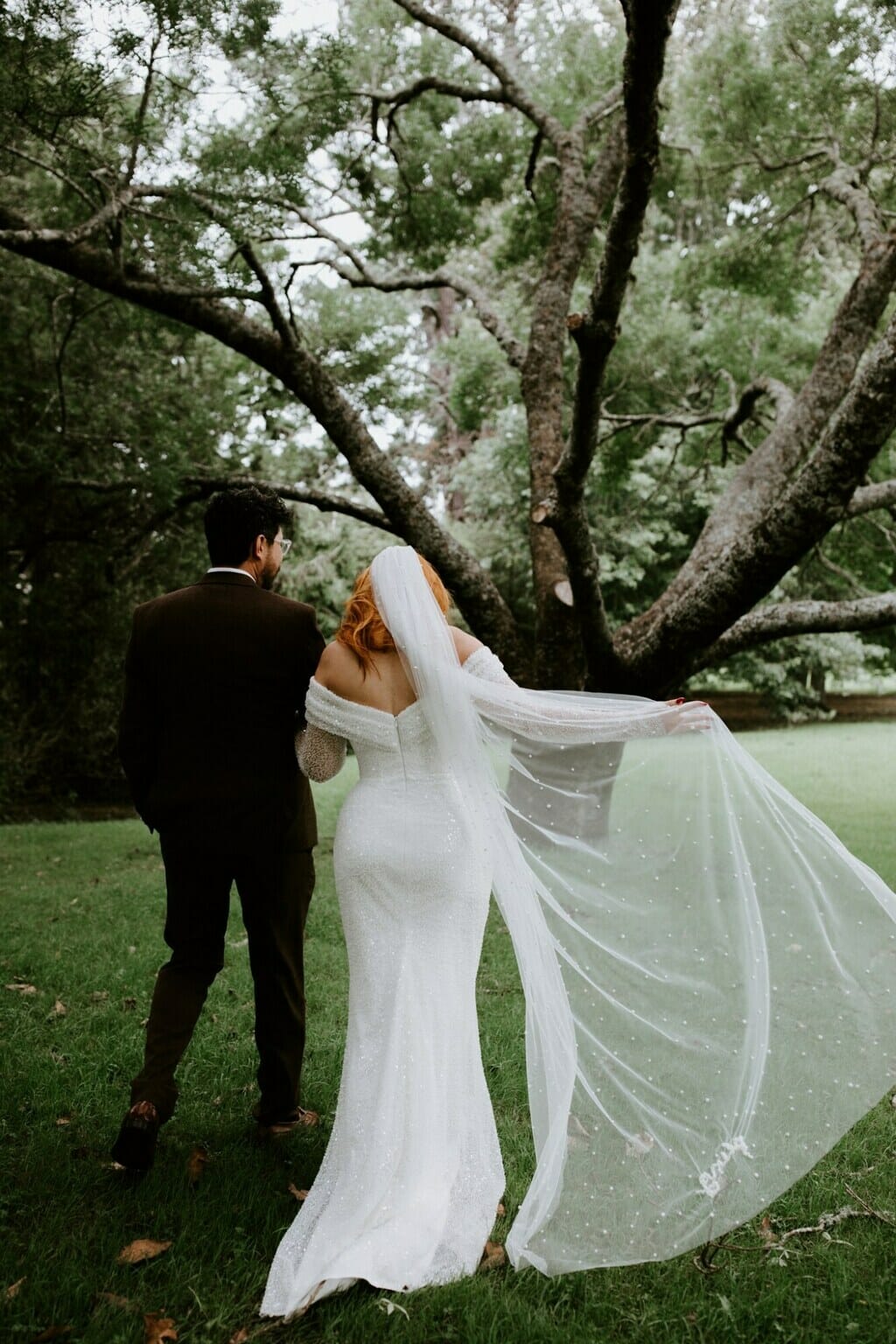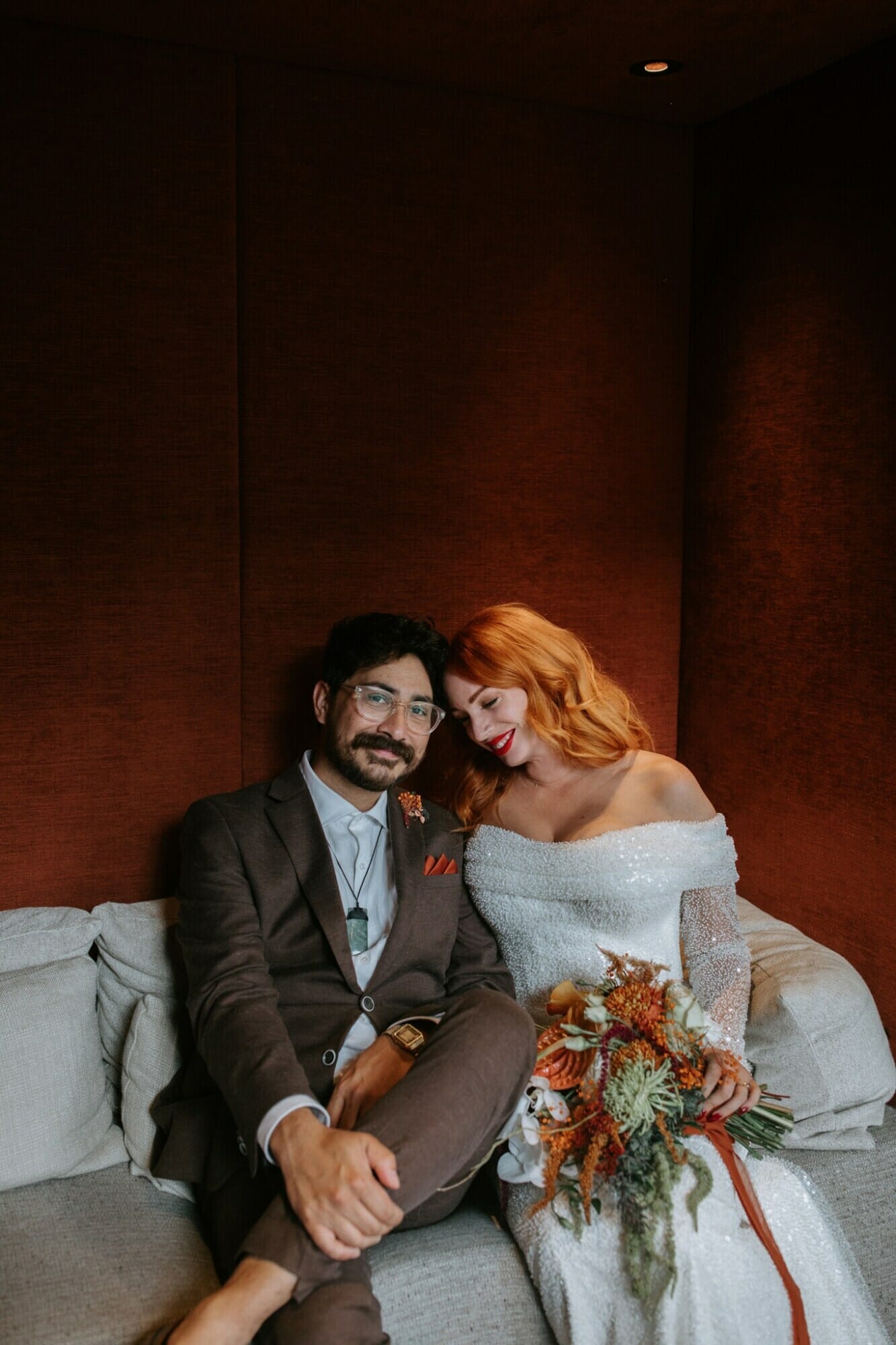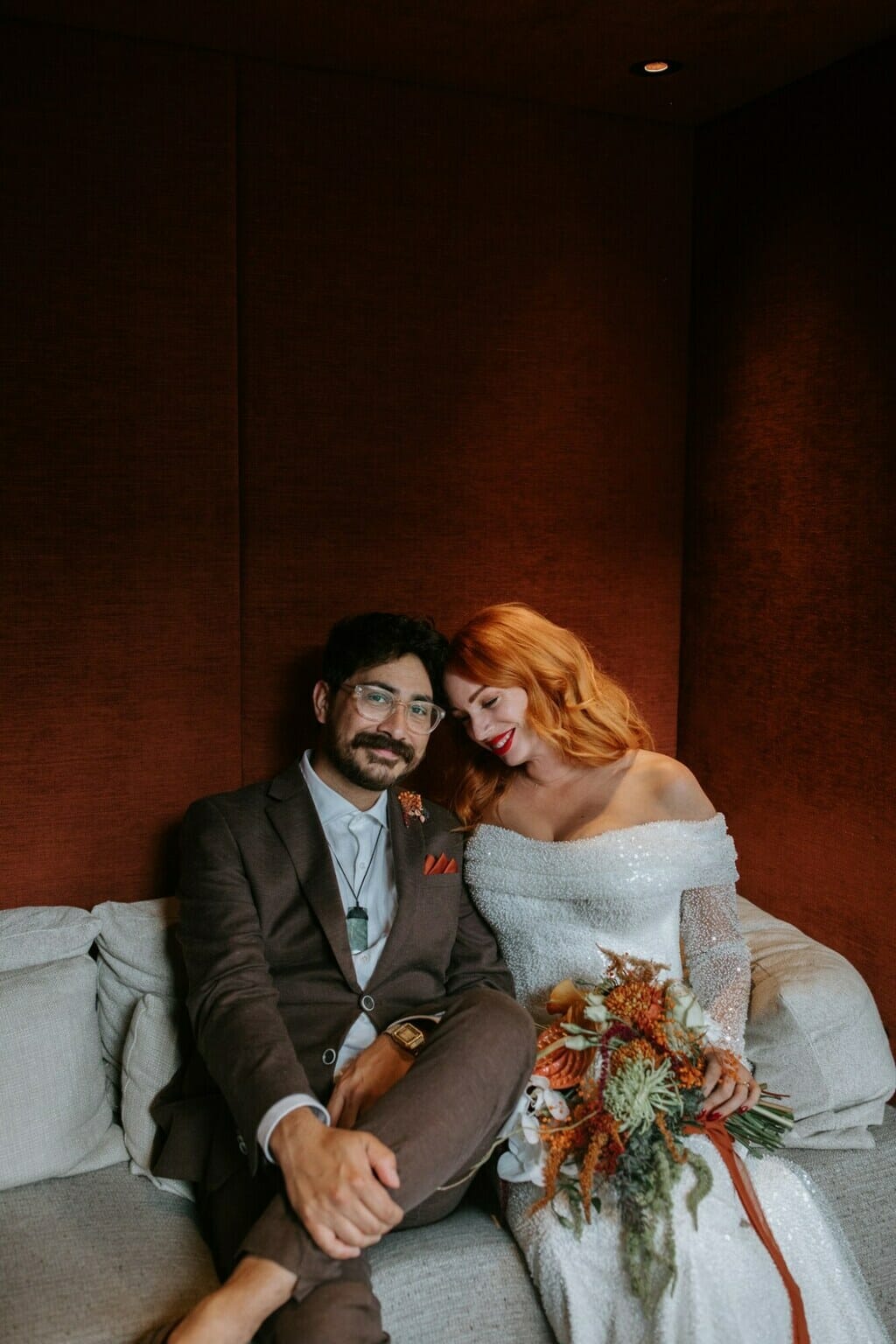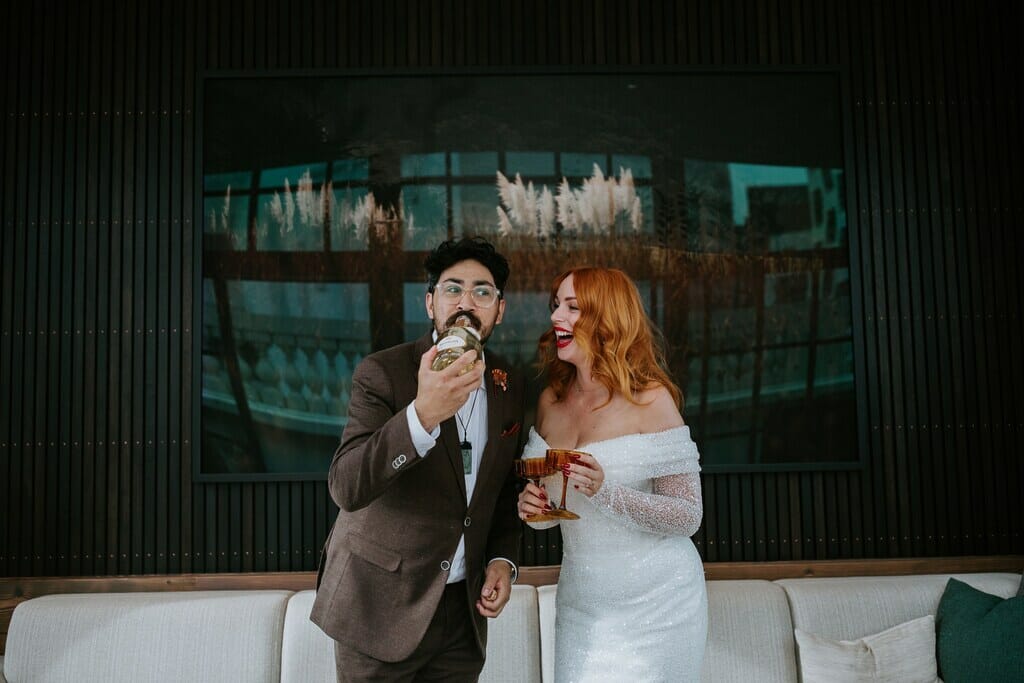 Vendors

Dress: Natalie Rose Bridal
Suits: Politix
Location: The Hotel Britomart
Makeup: Amber Carroll
Photography | Videography: Bek Smith, Luke Harvey and Michael Moore
Hair: Robyn Munro Hair
Dress alterations: Fritz and Sarah
Extras: The Whole Bride (Orange biodegradable confetti) Fazeek Home (Champagne glasses)

Want to share your special day? Get in touch at [email protected]