Stop the endless scrolling, we've made choosing a new show easy with this quick round up of must-watch series out right now.
1. The Surgeon's Cut
Streaming on Netflix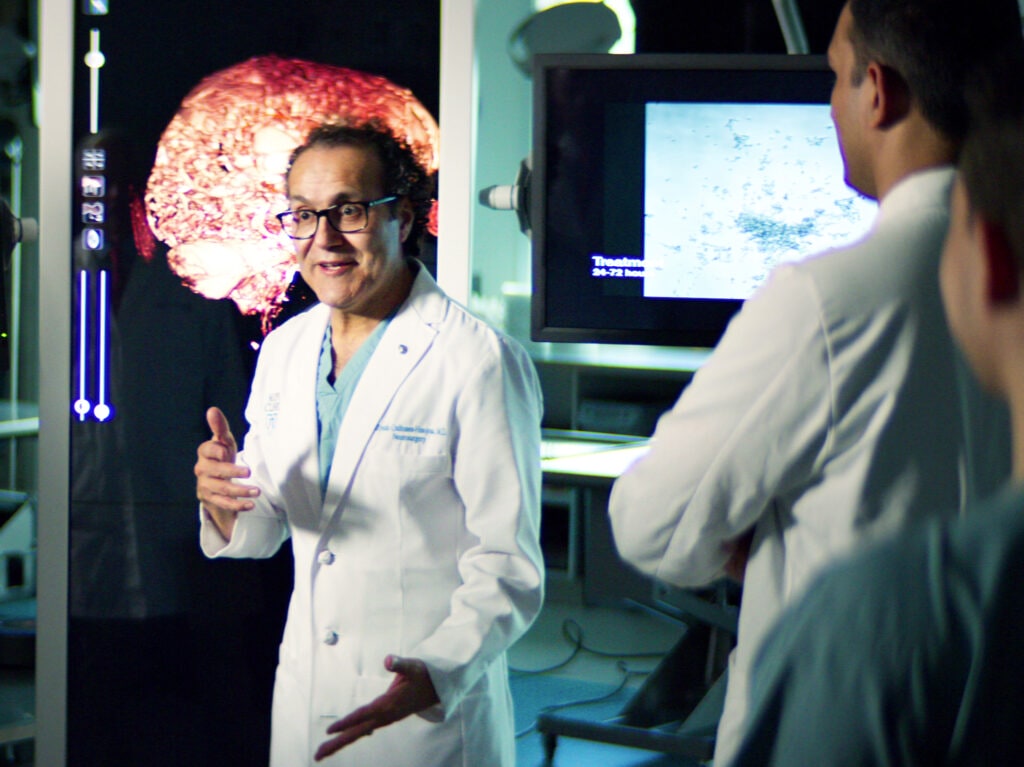 New documentary series The Surgeon's Cut, produced by the BBC's Science Unit for Netflix, follows four groundbreaking doctors from around the world. It offers an intimate look into the world of surgery through the personal stories of medical heroes Dr Nancy Ascher, the first woman ever to perform liver transplant surgery; Professor Kypros Nicolaides, a pioneer of foetal surgery; neurosurgeon Dr Alfredo Quiñones-Hinojosa; and cardiac surgeon Dr Devi Shetty. Each is a trailblazer renowned in their field for their unique and visionary approach to their work but, as we learn, they've all faced struggles along the way, from poverty, sexism, racism or simply due to where they were born.
The series captures dramatic and technically demanding medical procedures. For instance, in episode one, we follow Professor Nicolaides as he undertakes endoscopic laser surgery on twin foetuses. One twin is getting too little blood, which means it's not developing, while the other is getting too much, creating strain on its heart. The scene brings the viewer into the room as a bedside witness, alongside the surgeon and the babies' parents, to watch the nerve-racking procedure.
This is well-crafted storytelling, moving and beautifully shot, and although it doesn't shy away from the gorier aspects of its subject matter, it also doesn't play into some of the tropes we've become accustomed to from TV medical dramas. There are no scenes of panicked doctors and nurses running around the operating room. Rather, there's a genuine sense of awe and reverence both for and from these human beings who are saving people's lives.
2. Belushi
Streaming on DocPlay
Belushi chronicles the too-short life of John Belushi (The Blues Brothers, Animal House), the once-in-a-generation talent who changed the comedy landscape. Confidently told by award-winning director R. J. Cutler (The September Issue) and using previously unheard tapes and personal archives, it examines the actor's extraordinary life in the words of his collaborators, friends and family, including American comedy greats Jim Belushi, Dan Aykroyd and Chevy Chase, as well as John's high-school sweetheart and wife, Judy.
3. DNA
Tuesdays from January 12, 8:30pm, Rialto Channel
For those looking for a Scandi noir fix, this drama series from the co-creator of The Killing follows Danish police officer Rolf, who, five years after his daughter's disappearance, discovers a fatal flaw in the DNA database that might finally help him find her. Danish actor Anders W. Berthelsen plays Rolf, and the series also features Oscar-nominated Charlotte Rampling (above left) as Claire, a French detective who's working on a similar case.