Ever wondered who discovered your favourite author? Or that cult exhibition or film that everyone's raving about? Behind every hit or hot ticket, clever women are curating our culture. Sharon Stephenson met four Kiwi wāhine who decide what we'll watch, read, see and love.


Sandra Reid

If it sounds like a dream job, that's because it is – being paid to live in Paris and fly around Europe watching films.
That's been Sandra Reid's reality since 1995, when she became a programmer for Whānau Mārama New Zealand International Film Festival (NZIFF).
These days, the 65-year-old splits her time between Wellington and the Parisian apartment she bought in 2006 but her brief remains the same – to scour her part of the globe for films and documentaries to be screened at NZ's annual film festival.
It's a schedule that sees Sandra traveling to film festivals in London, Berlin, Venice, Amsterdam and Cannes.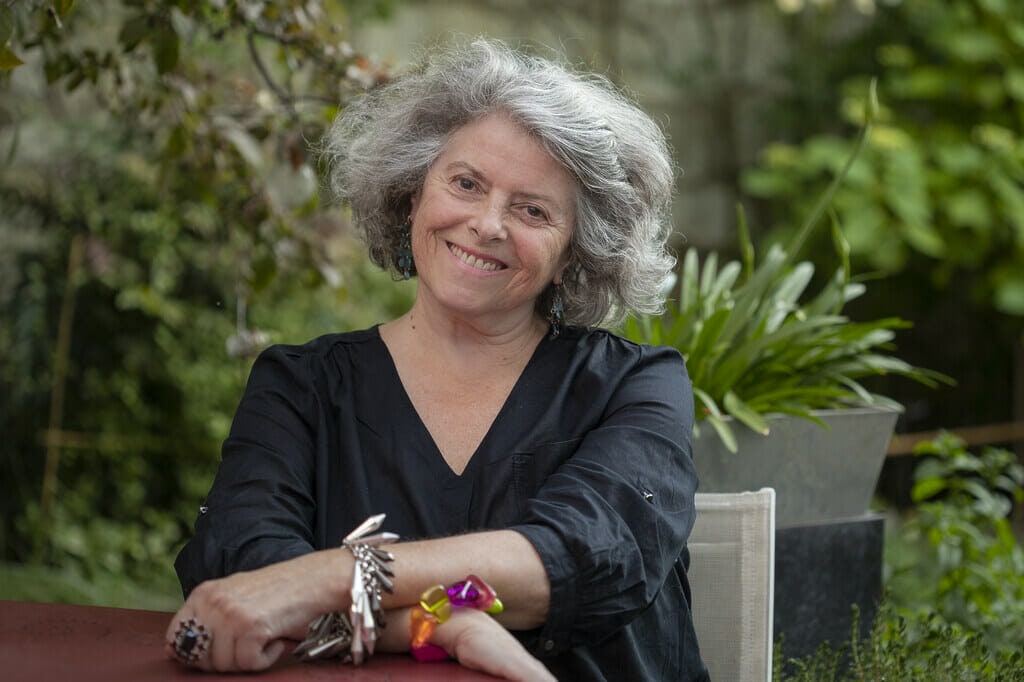 "It sounds glamorous but it's a lot of hard work. The screenings start at 8.30am and can run until midnight. I'm watching around four or five films a day for around 12 days at each festival. Plus meeting with distributors and fellow programmers."
That's in addition to the many films Sandra views at home or at screenings hosted by distributors.
"I'd see hundreds of films a year and would have seen thousands over my career. It's a real privilege to be able to share stories from all over the world with New Zealanders."
What is Sandra, who originally trained as an actor, looking for when she curates films? "Our job is to open doors so that audiences can feel that they're being welcomed in, but also allow them to develop a cinematic literacy. We don't have an agenda when programming because it's far more intuitive and subjective. We need to find a balance between films we know will be popular because, of course, we rely on ticket sales to fund the festival. But those films that bring in the crowds also allow us to show smaller, more niche titles. When people trust our choices, they will come to the big films but then might look at the programme and think, maybe I should try this one or that film looks good."
Sandra, who moved to Paris to follow a former boyfriend, rejects the notion that film festivals are elitist, believing that just because a film isn't in English doesn't make it inaccessible.
"Subtitles are a different way to tell the story. As programmers, we champion all kinds of cinema that people from anywhere can relate to."
Nor does Sandra necessarily view films through a feminist prism.
"Of course there are films that are deeply offensive to woman but I have to fight against dismissing a film entirely because it doesn't adhere to what I believe. If, however, I think a film is vile then I will discuss it with my colleagues. There are many films that I don't love but can still see how they would have a place in a progamme."
When Sandra isn't watching films, she does a bit of translation work, mainly for the arts sector. And when she's off the clock?
"I watch films! There's a very good, cheap local cinema near me where I've recently watched Barbie and Oppenheimer. I don't think there's such a thing as good or worthy cinema – for me, it's about respecting the filmmaker and being open to all kinds of cinematic stories."


Jessica Kidd

A couple of years ago, a survey found that of the nearly US$200 billion spent by American galleries and museums at art auctions since 2008, only US$4 billion, or 2%, was for works by women artists. Another grim fact: just 11% of acquisitions and 14% of exhibitions at 26 prominent US museums during the same period were devoted to women artists.
Jessica Kidd isn't surprised.
"Across the art world globally there's a history of women being underepresented, both in gallery collections and in the ranks of those curating," says the Assistant Curator of the Sarjeant Gallery Te Whare o Rehua Whanganui.
"My aim is to help to redress that imbalance so that visitors to the gallery can more clearly see themselves represented in the art."
To say that Jessica is obsessed with art and the places it's displayed is no mere cliche: she was five when her her father first started taking her and her three siblings to art galleries.
Specifically to the Sarjeant Galley where, in one of life's full-circle moments, Jessica now helps to determine what hangs on its walls.
"My father was an art teacher at Whanganui High School so we all grew up creative," says the 36-year-old. "My parents loved taking us to galleries and I remember looking at the art thinking, I want to do that one day."
'That' initially meant being at the pointy end of a paintbrush so Jessica did the first year of a honours fine arts degree at Whanganui's UCOL before finishing it at Massey University.
But practicality won out so when she was tossing up between teaching art or curating it, the latter won.


"I decided I wanted to be close to art and to care for it, so I did a museum studies diploma."
That led to work cataloging and relocating the Sergeant's 8000+ collection in preparation for a new purpose-built gallery.
In 2016, when her current role came up, Jessica jumped at it. Aside from time off to have daughter Gena, 4, and 18-month-old son Dale, she's been curating the gallery's permanent and contemporary collections ever since.
It's a varied role that sees her do everything from planning upcoming exhibitions, working with artists, installing works and creating the 'look and feel' of exhibitions – from the colour of the walls to the content of explanatory text for each work.
Some exhibitions can take months or even years to curate but Jessica's overall vision never wavers.
"My aim is to make the gallery space accessible to everyone, no matter what your age, ethnicity or background. It's important to have a range of different voices that shape our culture, identity and landscape and what we think of ourselves as a nation. My style of curation is about choosing works that people can see themselves represented in, so diversity of subject as well as artist, but also doing things like keeping the explanatory text as conversational and jargon-free as possible."
Does Jessica bring a feminist lens to deciding which artists she fills the gallery with?
"As I woman I bring that unconscious perspective to whatever I do. So the issue of what women want to see is definitely part of how I choose artists to work with."


Nicola Legat

If Nicola Legat ever sat in the Mastermind chair, chances are high she'd choose New Zealand books as her specialist subject.
Because there's not much that Nicola, 67, doesn't know about Aotearoa's publishing scene, having helped published books by high profile figures such as Nadia Lim, Witi Ihimaera, Al Brown, Lloyd Jones and Chelsea Winter.
You'll actually run out of fingers and toes – yours and other people's – listing the significant writers, photographers and artists that Nicola has published over the past 18 years, first as publishing director at Random House NZ and latterly as publisher of both Massey University Press and Te Papa Press.
"My vision is, and always has been, to publish books that are valuable, useful, important and beautiful," says Nicola, who lives in Auckland with her husband Bruce Middleton, a Canadian engineer (the couple have two adult sons).
For those whose memories don't stretch back to the 80s and 90s, Invercargill-born Nicola started out as a journalist, something she fell into while writing a community newspaper when she was at teacher's training college.
"I did a masters degree in English and trained to be a secondary school teacher but ended up starting a community newspaper and caught the journalism bug."
There followed an illustrious feature writing/editing career, first at Metro Magaine, then at its sister title, North & South Magazine. In 2005, Random House NZ came knocking.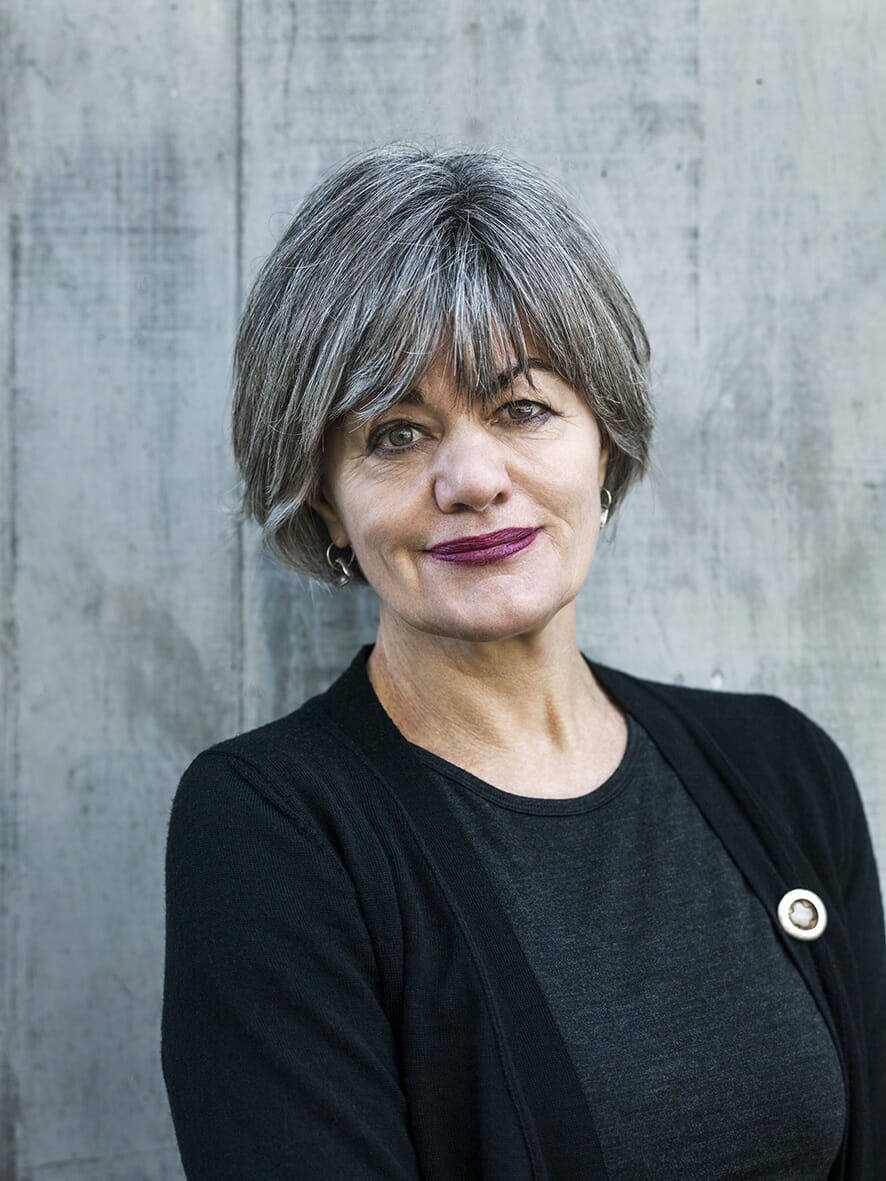 "I'm a voracious reader but I knew nothing about book publishing. Some things were familiar from journalism, such as working with writers, photographers and designers, but it was a steep learning curve," says Nicola who is also Chair of the NZ Book Awards Trust.
Choosing which titles to publish from the hundreds of manucripts that cross her desk each year, and nailing the zeitgeist by identifing what readers want to read before they know themselves, means life as a publisher isn't easy.
"Publishing is a risky business because you have to rely on instict and what you feel in your bones. Will this book sell, will people like this? You need to be quite ballsy and have a lot of confidence."

There were triumphs: becoming Al Brown's publisher as his star was rising (repeating that success with Nadia Lim and Chelsea Winter) and, in 2011, publishing a book by Kiwi philanthropist Christine Fernyhough about buying a Canterbury high country sheep station.
"I wasn't sure if the book would do well but it was a huge success and ended up spawning a category of high country sheep station books."
In 2015 Nicola was shoulder tapped to start Massey University Press, then the only NZ university without a publishing house, a job she calls "a fantastic career challenge". Today around 20 books a year, most academic, boutique-style tomes on history, architecture, design and art, bear the Massey imprint.
A year later Wellington's Te Papa, which had previously mothballed its publishing arm, asked Nicola to breathe life back into it. Today her remit stretches across both businesses, which could be why she regularly clocks up 10-hour days.
The self-confessed feminist admits publishing books about women, and that champion woman, are critical.
"But I'm still a journalist at heart so am more objective. That means feminism isn't the only filter I use when deciding what to publish. For me, it's a question of making a contribution to New Zealand's cultural conversation. There's so much angry, ill-informed noise in the world today and I'm intestested in books which allow people to engage with clear thinking. That, hopefully, can build a better society."
It includes giving Maori, Pasifika and migrant communities more of a seat at the literary table, and "doing it properly".
"It's about having full consultation with mana whenua and seeking correct cultural advice."
While the word retirement isn't in Nicola's vocabulary, one day she'd like to return to her first love, feature writing. "It's my happy place. But I've never wanted to write a book because I've seen how hard it is and I don't have the stamina for it."


Charlotte Ryan

Charlotte Ryan was around six years old – or was it five – when she found the groove she would settle into for life.
"I grew up on a Canterbury farm and was alone a lot so music became my saviour," says the broadcaster and host of RNZ National's Music 101. "I can remember listening to my Walkman while mowing the lawns, which took four hours. And taping songs from the radio then recording my own voice-overs. I thought everyone did that!" While a career in radio was the ultimate dream, a young Charlotte didn't have the confidence to pursue it. Instead, there was a diversion into a teaching degree until she was able to secure unpaid work at a Christchurch radio station (which eventually led to a paid job at BFM in Auckland).
Work has revolved around music in some shape or form ever since, not only as a broadcaster but also managing bands (for acts such as Ladi 6 and Shapeshifter) and as a publicist for music industry heavyweights Festival Mushroom Records and Warner Music where Charlotte, 43, worked with the likes of Roberta Flack and Radiohead. There was also a memorable four-year stint assisting iconic Kiwi musician Neil Finn, which included touring with Fleetwood Mac ("My dream job".)
But radio kept calling her back and in 2019, the mother of Annie, 15, landed the RNZ role, bringing her well-loved take on music, and those who create it, to Aotearoa every Saturday from 1-5pm.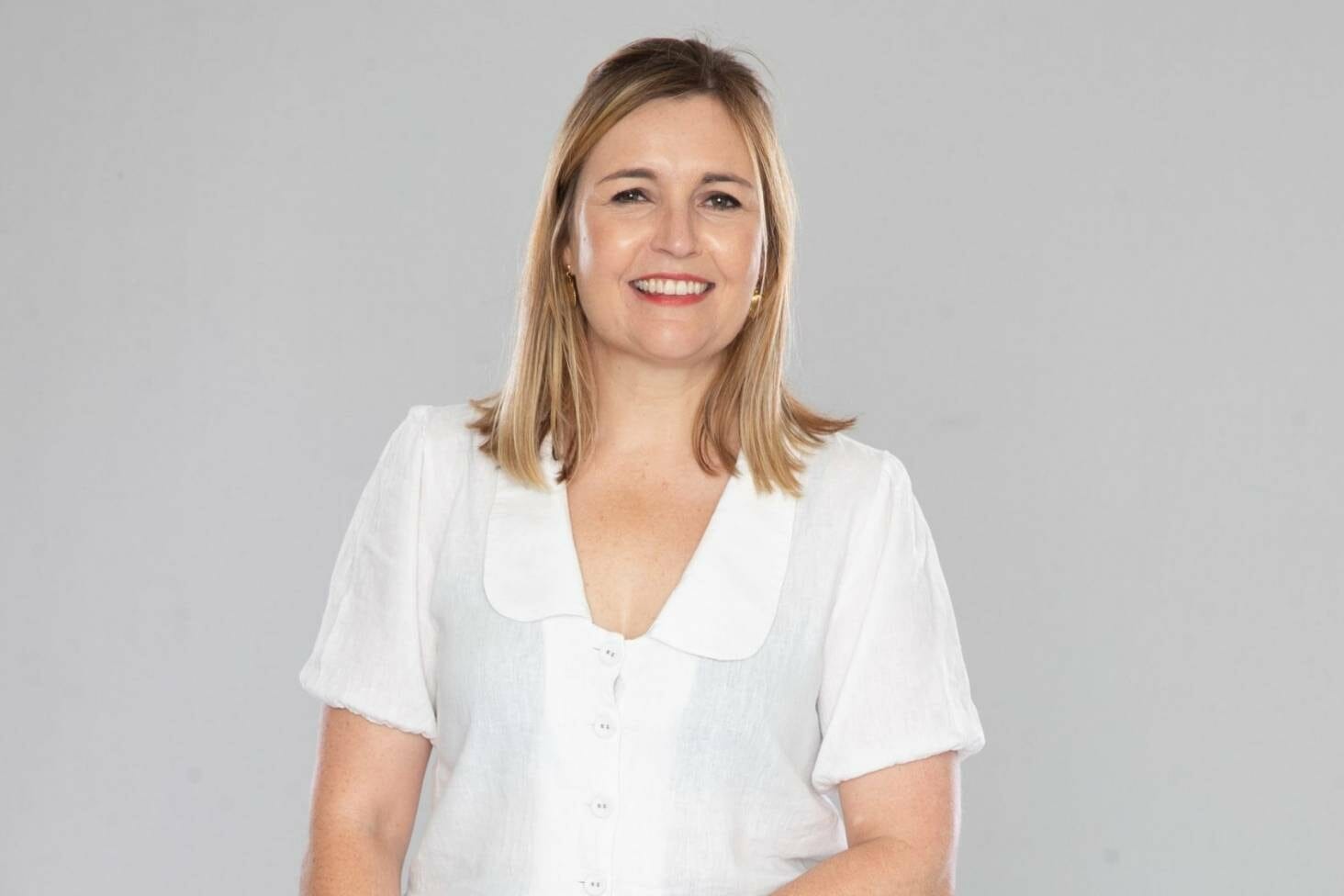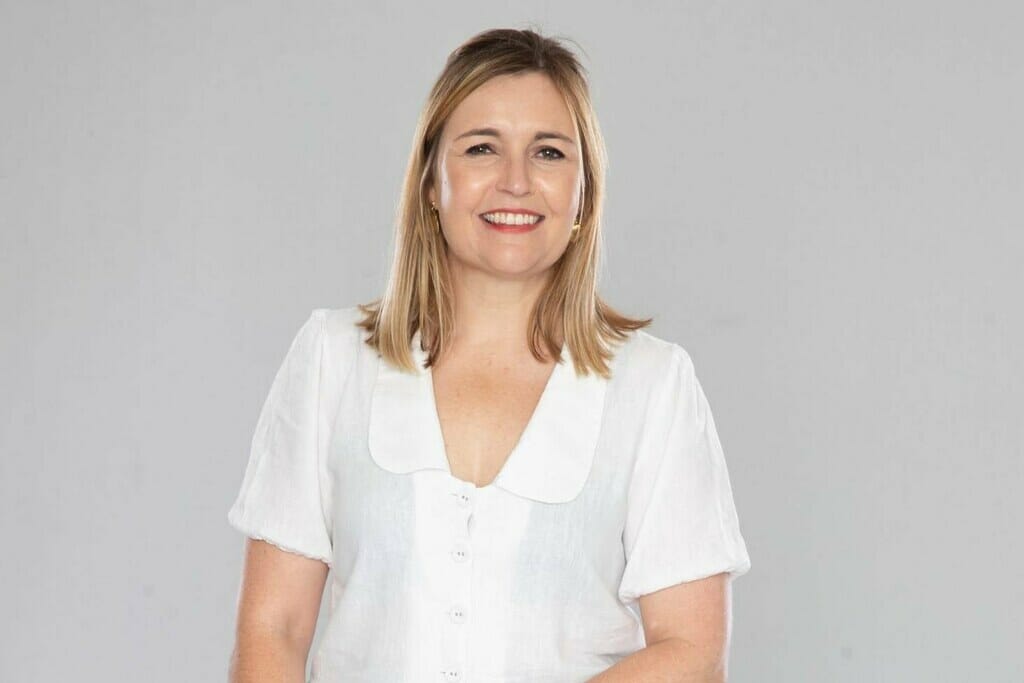 "I have a real love for all music, but especially New Zealand music because it's so accessible to all of us. You can hear a song on the radio and then go out and see that band play live. I want local musicians to be heard and keep searching for opportunities to do that."
Fortunately for Charlotte, her personal ethos aligns with that of her employer – to appeal to as wide a range of New Zealanders as possible. That means not only giving a platform to trans and ethnically diverse performers but also to women who, she admits with a sigh so loud you probably heard it at your place, are hugely underrepresented in the global music industry.
"I'll be compiling my top songs for the week to play on my show and without even realising it I've picked The Beatles, Prince or Bowie – all great songs but it's men, men, men! I try to ensure that I include women and trans musicians and, of course, music that my audience can relate to such as waiata. Next week, for example, it's Chinese language week so I've got a guest coming on who's playing Mongolian folk music. There's no limit to what I can play or who I can I interview."