Australia can still feel like Aotearoa's older, cooler sibling – the one with the latest records, the car and the gorgeous boyfriend. Remember what it was like moving from intermediate to high school? Stepping off the plane in Sydney/Djubuguli or Melbourne/Naarm is like that. There's finally a chance for you and your tribe to meet, perhaps even form a band.
The '60s musical migration from Aotearoa to the big cities of Australia saw our brightest stars go in search of larger audiences and a springboard into the shinier US and UK markets. (H)it-girls Dinah Lee and Allison Durbin shimmied their way to the top of the charts here and in Australia and established themselves as the top female pop stars of the era.
Dinah Lee, Ōtautahi's "Queen of the Mods", moved to Australia in 1965 and quickly became New Zealand's first female singer to have a number one song in Australia, and she continues to perform to this day. Tāmaki Makaurau's teen sensation, Allison Durbin, moved to Australia at 16 to begin her assault on the Australian charts and her song I Have Loved Me a Man remains safe in the Aotearoa canon, much like Dinah Lee's Do The Blue Beat. Sadly, notoriety around drug use and a prison term overshadowed her spectacular contribution to the music of the day.
In the '70s, bands like Mi-Sex, Split Enz and Dragon were familiar faces in the proving grounds of Sydney and Melbourne. Sharon O'Neill broke up the boys' club vibe and managed to turn the early '80s into her own three-year Hot Girl Summer. The song Maxine, beloved by wine-drunk me, features Don Henley on backing vocals and forms the backbone of hit album Foreign Affairs. Obscure legal battles with her record label kept her out of the studio for years – leaving her with the task of reinventing herself in the late '80s.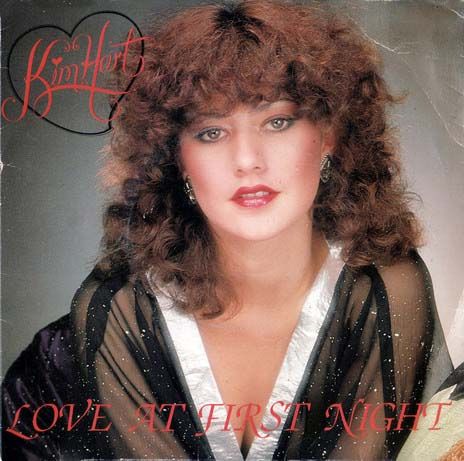 Disco diva Kim Hart is somewhat overlooked these days but her song Love At First Night absolutely slaps, if you ask me. If not for a series of exploitative and frankly harebrained schemes from her boyfriend/manager there would have been many hits – not just this deep cut.
Fellow Penrose High alumnae Tina Cross bounced across the Tasman after winning the 1979 Pacific Song Contest with Carl Doy's delightfully cheesy Nothing But Dreams. The '90s saw Tina home in Aotearoa doing everything from treading the boards in Cats and Rocky Horror to recording the Shortland Street theme – and she's found herself as a songwriter in midlife.
A handbook for the '70s female singer might have suggested: read the fine print and keep your boyfriends, husbands and brothers-in-law out of your business, and also tell them to not deal drugs, thanks. If you return home with your career unblemished, there's always musical theatre, darl.
In 1982 Jenny Morris left hit Kiwi band The Crocodiles and launched her solo career in Australia with the theme to Puberty Blues, co-written with Neil Finn, who later penned You I Know on her 1987 breakout album Body & Soul. She's both a Member of the New Zealand Order of Merit and an Australian citizen, but stopped performing after being diagnosed with laryngeal dystonia in 2014.
Margaret Urlich and Ladyhawke both took the springboard from Australian success to creative exploration in the UK and LA respectively. After a few visits home to perform with When the Cat's Away (the sisterhood also embraced Tina Cross and Sharon O'Neill from time to time), Margaret now lives in Australia. Ladyhawke finished her latest record locked down in Tāmaki Makaurau, a feature of many recent releases. Kimbra and Nadia Reid's streaming stats reflect the fairy dust that rubs off from a collaboration with an Australian act – Kimbra's Grammy-winning monster Somebody That I Used To Know recorded with Belgian-Australian Gotye and Nadia with her simpatico inclusion on The Paper Kites' tune Take Me Home. Just for fun you should check out BENEE's less-is-more version of the Kimbra/Gotye tune.
As good as it sounds on paper, a trans-Tasman musical career wasn't all boozy lunches and helicopters. Australia was a tough market and beloved Kiwi acts often played to small, bemused audiences before returning to Aotearoa in various disarrayed states of exhaustion and creative implosion. Other ambitious Kiwis just fell into a cultural chasm, learning the hard way that success in Aotearoa counts for very little in Australia's bigger, hard-charging market.
Sometimes, bizarrely, a production tweak bridged the gap – Headless Chickens' remixed Cruise Control appeared on the Australian charts a good three years after its debut at home. When Ardijah's Betty Ann Monga boldly moved her young family to Australia, even whānau warned that playing in a band wouldn't support a family. As told to Audioculture's Alan Perrott, "that's not a job, that's a good time!"
Although stalwarts of Tāmaki Makaurau's club scene, Ardijah spent five years trying to crack the Australian market amid pitched battles with their record label. Returning to Aotearoa they regrouped, doubled down on their unique "Polyfonk" sound and had their first number one hit in 1999.
In addition to ready-made ex-pat audiences, large and inclusive crowds at Australian arts festivals and Mardi Gras welcomed Kiwi artists and provided invaluable exposure. Hollie Smith's performance at a Melbourne world music expo sent her to the 2014 Montreal Jazz Festival. Indigenous artists such as the late and beloved Mahinārangi Tocker (Ngāti Raukawa, Ngāti Tūwharetoa, Ngāti Maniapoto/Jewish/Celtic) and legendary champion of waiata reo Māori, Whirimako Black (Ngāti Tuhoe, Ngāti Tūwharetoa, Ngāti Ranginui, Kahungunu, Te Whakatohea, Te Whānau-ā-Apanui, Te Arawa, Ngāti Awa) received standing ovations from sellout crowds.
At the 2012 Sydney Festival, Barefoot Divas, a celebration of indigenous song and storytelling, featured Whirimako performing with a young Maisey Rika (Ngāti Awa, Ngāti Tuhoe, Te Arawa, Te Whānau-ā-Apanui/Samoa). Ten years on and Maisey Rika is the standard-bearer for modern te reo Māori artists, many of whom, like singer-songwriter Anna Coddington and hyper-pop artist Theia/Te Kaahu (Waikato Tainui, Ngāti Tipa), are documenting this very personal journey in te reo waiata.
Sixty or so years on from when Aotearoa's first musical heroines crossed the ditch, a trans-Tasman odyssey may not even occur to this generation of local artists. Now that a woman can send her music directly from a laptop into the ears of her Instagram followers there's no need to slog it out on Sydney's North Shore pub circuit (shudder), unless you really want to. Straight off to songwriting workshops in LA with you!
Wāhine – I think we've got this.
Check out our Anzac Songbirds playlist
A bumper playlist featuring recent tracks you should hear from Hollie Smith, Aldous Harding, Reb Fountain, Nganeko, Erny Belle (Aimee Renata, Ngāpuhi), Lou'ana and many more. Scan the QR code below to check it out.