Looking for something to drink on a sunny spring day? We got you! Laphroaig whisky with grapefruit soda over ice finished and a green chilli and fresh lime to round everything off is a real crowd pleaser. Salt on the rim of the glass is the perfect finishing touch.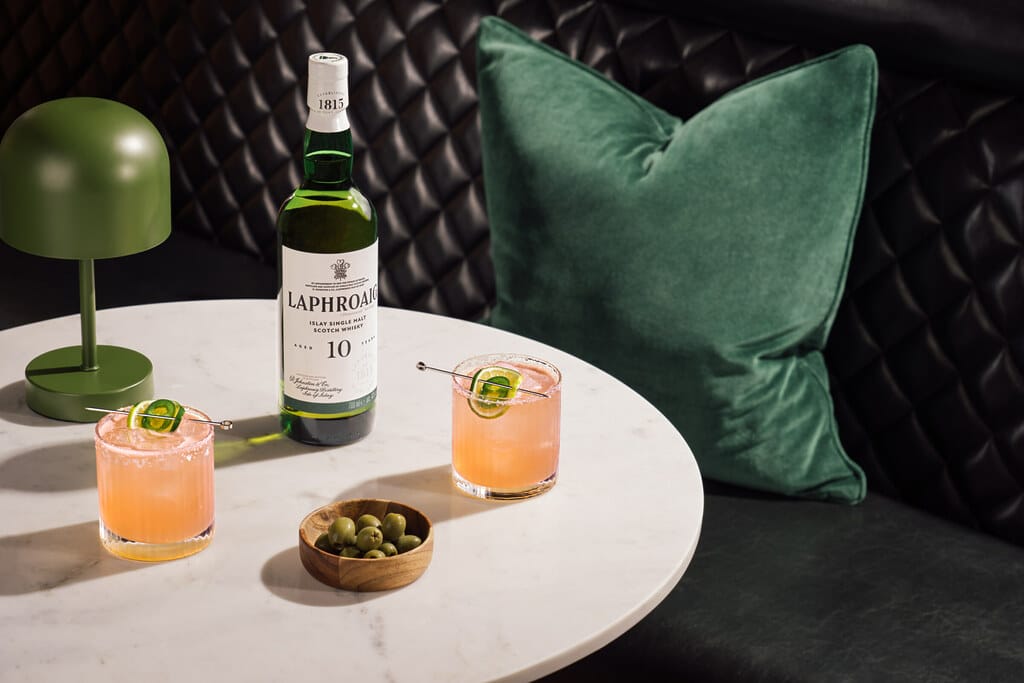 How to Make a Perfectly Balanced Laphroaig Paloma
Palomas are effortless but also offer a surprisingly complex flavour profile. The simple 5-ingredient formula is refreshing and packs a kick.
Ingredients
50ml Laphroaig 10 year old whisky
100ml grapefruit soda
A slice of green chilli to garnish
A slice of lime to garnish
Smokey salt rim
Cubed ice
Method
Rub rim of tumbler with lime, then rim with East Neuk x Laphroaig Peat Smoked Salt
Add 50ml Laphroaig
Add large cubed ice
Lentgen with 100ml of grapefruit soda
Stir and garnish with slice of lime and jalapeno for a touch of fire & a pop of green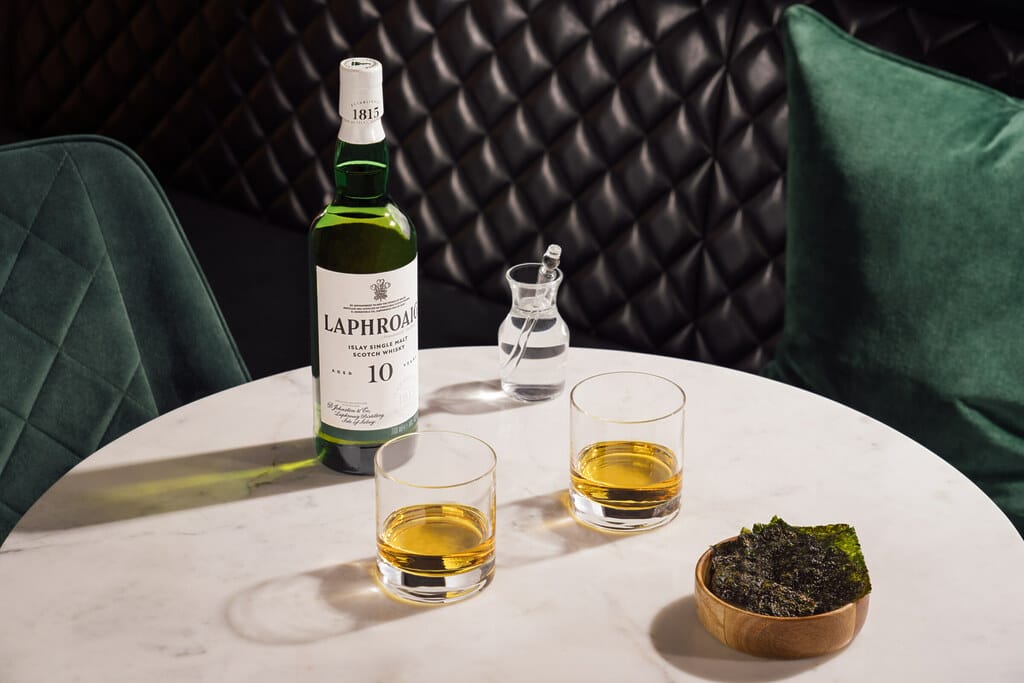 Laphroaig whisky, renowned for its rich Scottish heritage and peaty profile will play host to an exclusive drinking and dining experience later this month with NZ Hāngi Master, Rewi Spraggon. To discover more of Laphroaig's signature profile, enjoy those cocktails and immerse yourself in the ancient traditions of hāngi cooking. Get your tickets to Tales of Peat, Salt and Fire here. Event date: Saturday 28th October, 6.30 pm at Mechanic's Bay Event Space, Auckland
Related Article: Plum & Gin Cured Salmon with Cucumber Salad