Rebecca, who is 29 and lives in Queenstown, hosted a Pink Ribbon Breakfast for the first time last year after her mum Leonie was diagnosed with breast cancer in 2019. at the age of 47. It was Rebecca's way of giving back to an organisation that had provided so much to their family when they were going through their toughest time. 
My mum is my Wonder Woman, I'm so proud of her amazing attitude throughout her whole breast cancer journey. After going through two surgeries, radiation and chemotherapy, she has come out the other side stronger than ever.
She had been in the shower one morning and found something unusual, so went to the doctor and had all the tests done. The timing was terrible – it was Mother's Day when she told me she had breast cancer. I was living in Auckland, she was in Wellington, so it was really hard to get the news over the phone and not physically be there with her.

Things went pretty quickly after she got the results. I flew to Wellington every two weeks to go along to treatment and appointments with Mum. And when I couldn't be there, her younger sister who lives in Palmerston North would come up. The three of us are incredibly close, people often think we're all sisters.
It was hard for me to see the person I'd always looked up to and loved going through so much pain and suffering. But Mum was incredible throughout the whole process – she was so strong and had the most positive outlook. I think she got that from her father, who had been through his own cancer diagnosis in his time. Mum's biggest concern during treatment was how everybody else was doing. She has always been like that, going above and beyond for others.
We were very lucky to have strong people around us who provided support and helped to lighten the mood. It helped Mum not get bogged down in the suffering of what she was going through. It broke my heart to see other women in the chemo ward also going through breast cancer but it made me realise how grateful I am for our close family as we had each other.
The treatment took up most of the year and then just before Christmas, Mum was given the all-clear. She's doing really well now. She still has days where she doesn't feel 100% and that makes her a bit anxious. But she's trying to get on with life.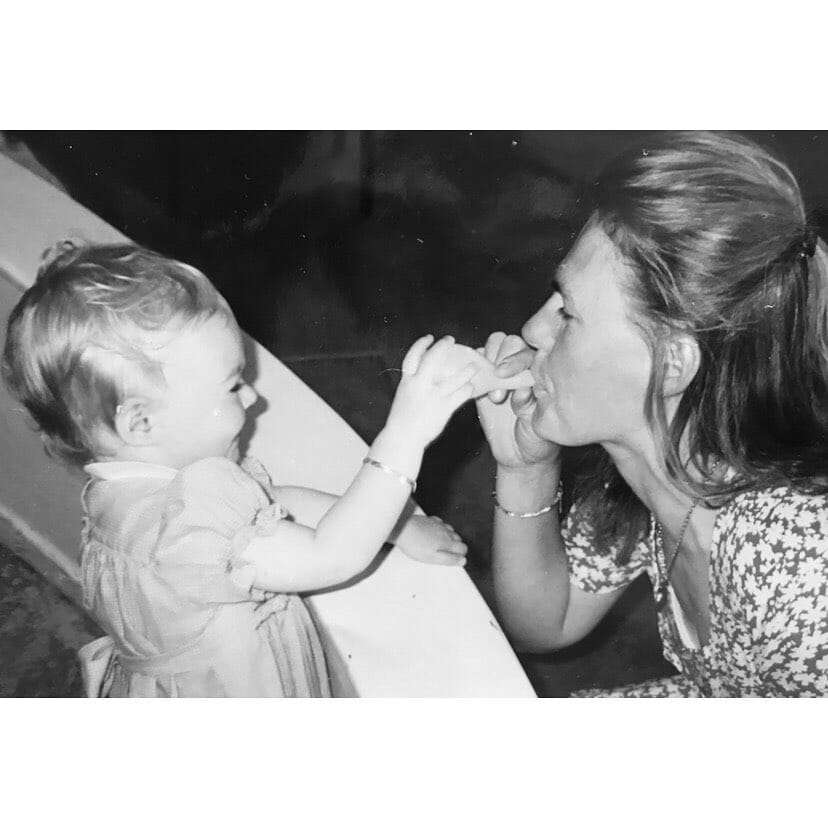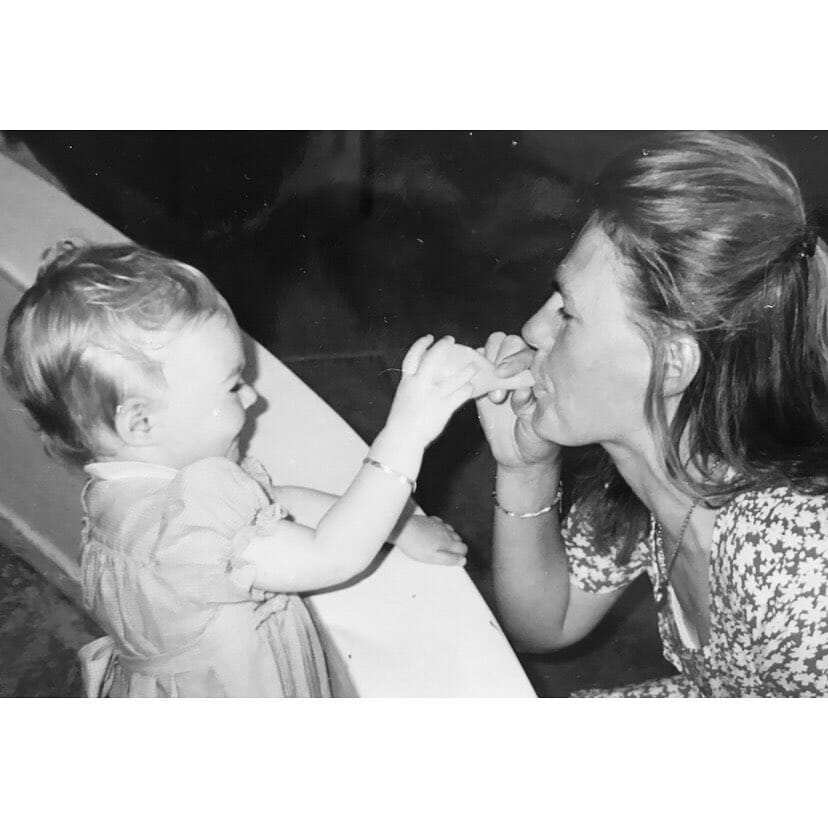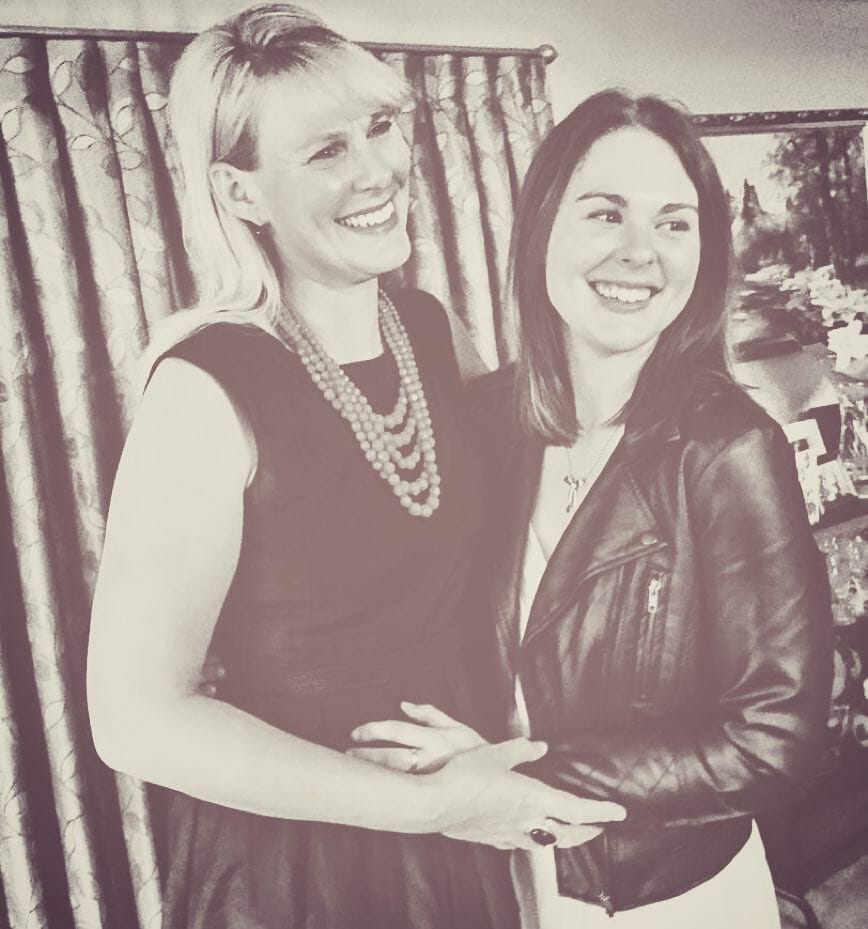 This year felt like the right time to do something to help others. The Foundation did so much for Mum so we wanted to do our bit to give back. It's always been a charity that I've been aware of and wanted to contribute to, even before Mum's diagnosis. As a female, it struck a nerve with me about how common this awful this disease is and how many lives it takes away. Then, after seeing my own mother go through it, I now have even more empathy towards other families who are affected.
For my Pink Ribbon Breakfast, I got my colleagues involved because we're a close team and being in a place like Queenstown, there's a real tight-knit community feel. We had a morning tea bake sale and all of us, around 30 us, brought in something pink to raise funds. It was humbling to see how many people wanted to help. I work with a lot of blokes who don't know the difference between a fork and a spoon, so to see them bring in something they'd baked was something else!
The love and kindness the Foundation's nurses give to women and their families is just amazing. After experiencing this first-hand, it's a cause I will always be happy support.

In New Zealand:
Breast cancer is the most common cancer for Kiwi women and the third most common cancer overall.
More than 3,500 women across the country are diagnosed with breast cancer every year.That's nine women a day: one of them will be Māori, one of them will be under the age of 45.
Every year 25 men are diagnosed with breast cancer in NZ too.
We still lose more than 650 Kiwi women a year to breast cancer.
Breast cancer is the leading cause of death for NZ women under 65.
Breast cancer in younger women is less common, but it does tend to be more aggressive. Of the 3,500 women in NZ diagnosed every year, nearly 400 of them will be under 45.
Wāhine Māori are 35% more likely to be diagnosed with breast cancer and 33% more likely to die.
Pasifika women are 20% more likely to be diagnosed and 52% more likely to die.
The 10-year survival rate if breast cancer is detected by mammogram is 95%, but this falls to 85% if a woman finds a lump.
Early detection is the best way to beat breast cancer.

When tumours are small and haven't spread, they are easier to treat, making survival much more likely.
Being 'breast aware' can save your life:

Know your normal – get to know the normal look and feel of your breasts.
Check your breasts regularly. If you notice any unusual changes, get them checked out by your doctor straight away.
If you're 45-69, go for your free mammograms provided by BreastScreen Aotearoa every two years.
Breast Cancer Foundation NZ recommends you consider a mammogram yearly between the ages of 40 and 49.

Breast Cancer Breakfast
Pink Ribbon Breakfast is Breast Cancer Foundation NZ's largest annual fundraising campaign.
Every May, thousands of Kiwis come together with their friends, whānau and workmates to host events to raise much-needed funds for Breast Cancer Foundation NZ.
As a charity that doesn't receive any government funding, Breast Cancer Foundation NZ relies entirely on the generosity of New Zealanders to be able to work towards its vision of zero deaths from breast cancer.
The money raised from every Pink Ribbon Breakfast goes towards supporting patients, ground-breaking research, and education campaigns to promote the importance of early detection.
For the first time this year, Pink Ribbon Breakfast Day is happening on Thursday 25 May. We're encouraging people to host their events on this day, but they can also choose any day in May if that date doesn't work for them.
People can host however and wherever they like – whether it's a big breakfast in a community hall, morning tea at work or a canapés evening at home – every Pink Ribbon Breakfast makes a real difference.
With 1 in 9 Kiwi women diagnosed with breast cancer, we all have someone in our life who's been affected. Host a Pink Ribbon Breakfast for them this May. Click here to register.