Plant-based author Sophie Steevens shares her recipe for this moreish salad. "You have to try this salad – it's a definite hit with the kids."
I created it a few years ago and almost ate the entire bowl in one sitting. It may sound a little different, but trust me, it's a winning combo. Potato wedges tossed through juicy sweetcorn, shredded lettuce, red onion, parsley, olives and black pepper finished with a creamy Caesar salad dressing make it totally moreish and impossible not to love.
Serves 4
6 large red-skinned or Agria potatoes, cut into wedges
Olive oil (optional)
Sea salt
3 cups finely chopped cos lettuce
1 small red onion, thinly sliced
2 spring onions, chopped
3/4 cup cooked sweetcorn kernels
1 cup fresh parsley, chopped, plus extra to serve, finely chopped
Caesar salad dressing (see recipe below)
Cracked pepper to taste
2 tablespoons black olives, thinly sliced
1. Preheat the oven to 180°C fan bake. Line a large baking tray with baking paper.
2. Place the wedges on the tray and spread into a single layer. Lightly drizzle with oil, if using, and season with sea salt. Bake for 40 minutes or until soft and golden.
3. To serve, place the wedges, lettuce, onion, sweetcorn and parsley on a serving plate. Add the Caesar salad dressing, generously season with cracked pepper, then gently toss to combine. Scatter over the black olives and finish with a light sprinkle of parsley and more cracked pepper.
Caesar salad dressing
This is a simple plant-based take on the traditional Caesar salad dressing. The capers give it so much flavour, while the nutritional yeast adds a savoury touch. It's a thick and creamy dressing, perfect poured over potatoes and fresh greens, and is ideal for adding a creamy flavour booster to any salad.
Makes about 1 cup
1 cup raw cashews, soaked
1 1/2 tablespoons nutritional yeast
1 1/2 tablespoons capers
2 tablespoons lemon juice
2 teaspoons pure maple syrup
1 teaspoon apple cider vinegar
1 clove garlic
1/2 cup water
1. Place all of the ingredients in a blender and blend for 10-15 seconds until smooth.
2. Serve, or refrigerate in a sealed jar for up to 5 days.
Extracted from Raw & Free by Sophie Steevens with photography by Lottie Hedley. (Allen & Unwin, $45).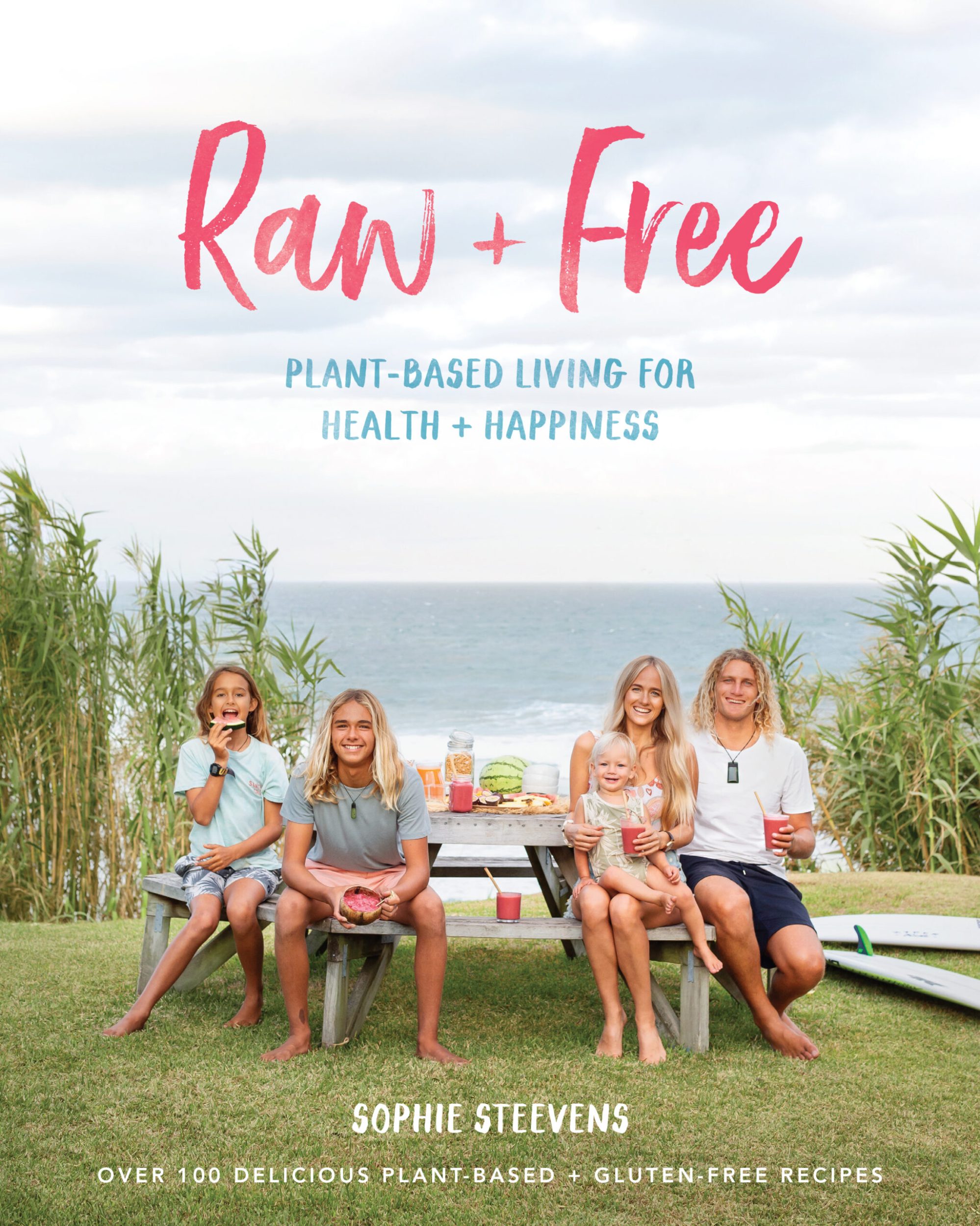 Click here to read about Sophie's journey to finding plant-based wellness.​