You might recognise Aigagalefili Fepulea'i-Tapua'i from some of last election's most popular memes, but the activist and poet known as Fili tells Siena Yates she's far from being the voice of South Auckland youth – we should be listening to everyone's stories.
In mere seconds and with just one question, a 17-year-old girl single-handedly – and quite accidentally – facilitated one of the most talked about moments from New Zealand's 2020 general election.
Appearing via video link during the TVNZ leader's debate, Aigagalefili "Fili" Fepulea'iTapua'i asked Prime Minister Jacinda Ardern and opposition leader Judith Collins what they would do about the fact that Pasifika kids were having to leave school early to provide for their families.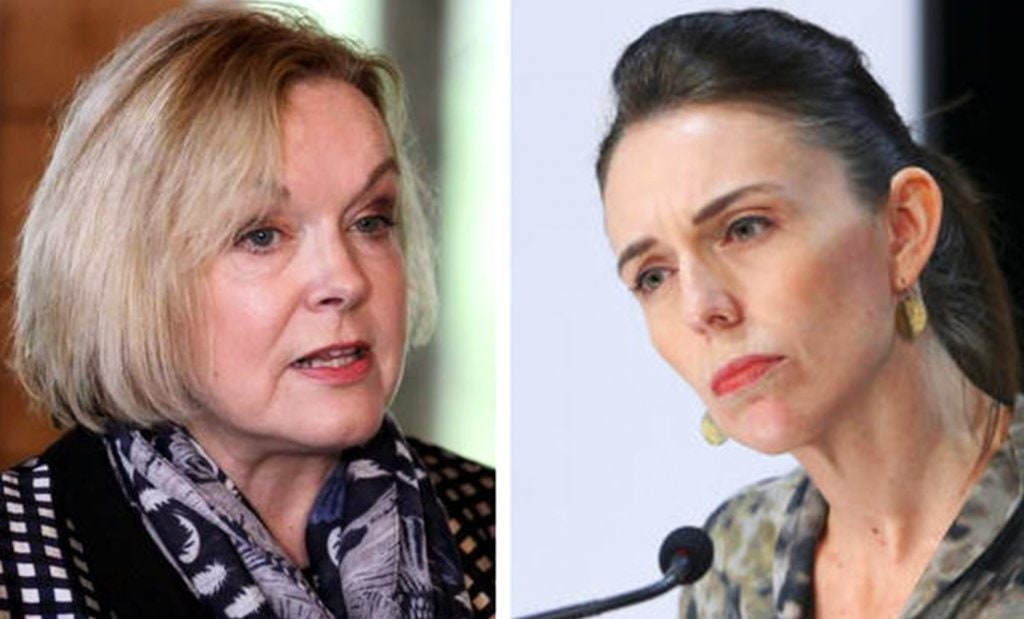 She was met with Judith saying, "I understand actually, my husband is Samoan, so talofa…" In a way, that moment changed Fili's life. In the ways that really mattered though, it changed nothing at all.
"My family and my two best friends were watching with me at home, and we were interested because I'm not sure if the leaders had ever had to answer a question like that before. I was thinking, 'I hope they say something really encouraging to our youth.'
We were interested because I'm not sure if the leaders had ever had to answer a question like that
But then Judith was like, 'My husband's Samoan, so talofa' and we were all just cracking up. My phone was blowing up like, 'Oi, she did not just say that!' And then came all the memes!"
Funny as it seemed, Fili says it was ultimately "disappointing", because while Judith did go on to answer Fili's question, explaining that her husband also had to leave school for a time at 15, the fact that she led by implying she knew the struggle because of her Samoan husband completely overshadowed anything that followed.
Not only did it become a nationwide meme, but Judith was slammed with accusations of using her husband as a "shield" and weaponising his ethnicity for her campaign. People also compared her statement to the cliché of people saying, "I have black friends so I can't be racist".
Both leaders said their course of action was ensuring there were enough jobs with adequate pay for parents to provide. And then the subject was quickly changed to how small business owners were struggling. There were no real answers for Fili and her classmates, and it was yet another of many moments in Fili's life where she quickly realised the powers that be weren't going to take action for them – at least not directly. That's why she's become so used to doing it for herself.
At the time of the debate, Fili was head girl and lead prefect at Aorere College in Papatoetoe – but she was, and remains, so much more. She's a founding member and chair of indigenous South Auckland youth collective 4TK (4 Tha Kulture), a published poet and award-winning orator who ran her school's Urban Orators poetry club from the age of 15, and a climate activist who was responsible for bringing indigenous – and South Auckland – voices to the School Strike 4 Climate movement.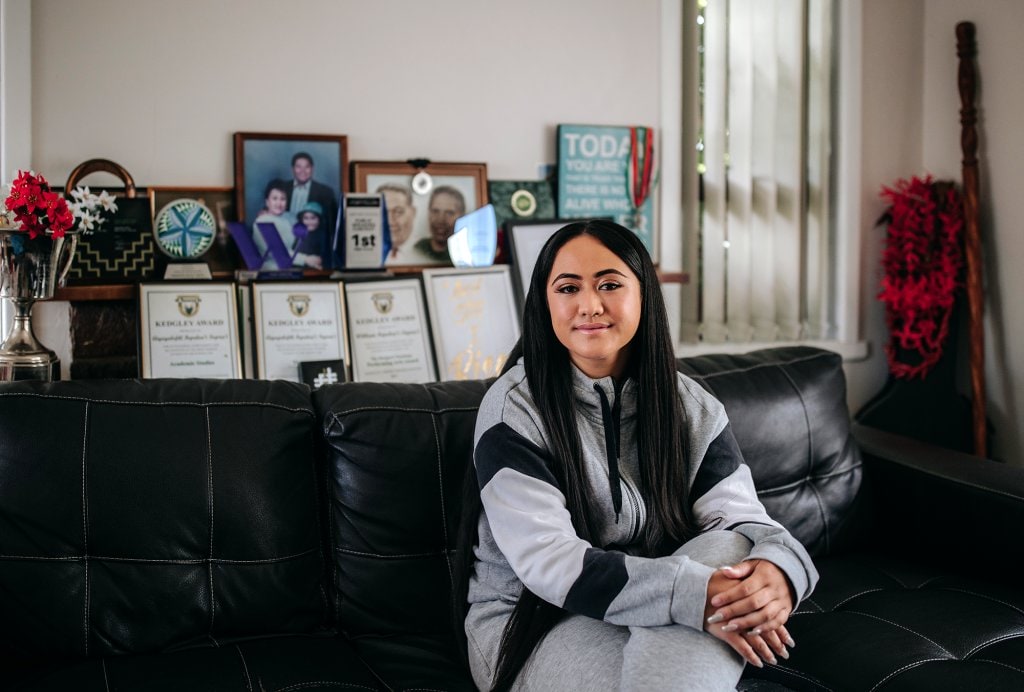 Last year, she was the New Zealand representative at the Global Young Leaders Conference, and also took out the Young Leader title at the 2020 Women of Influence Awards, despite being the youngest nominee.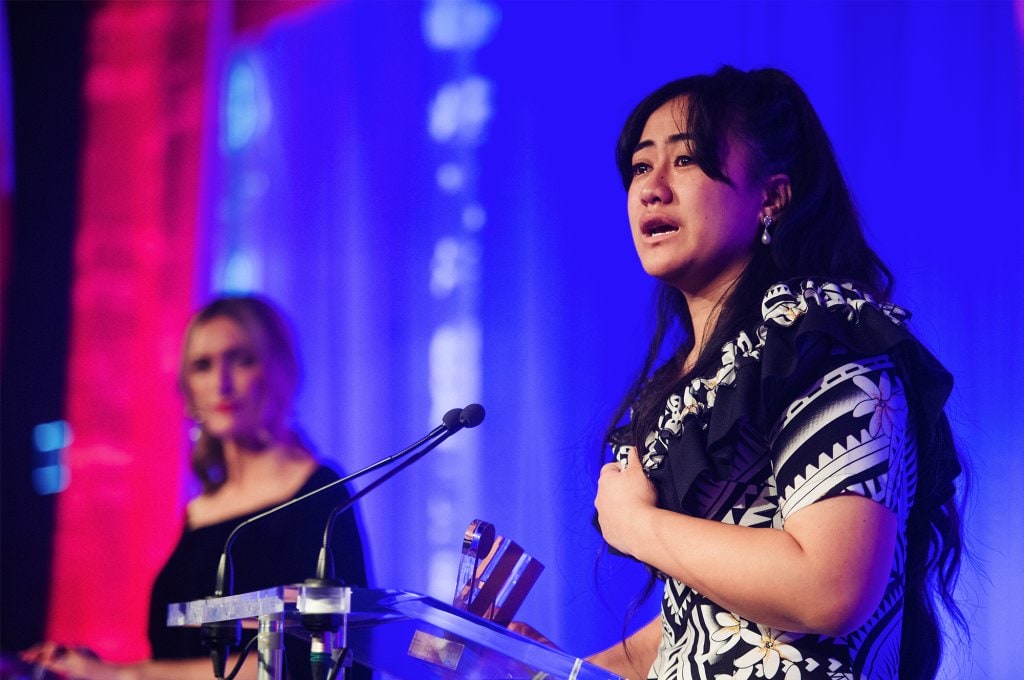 She also became a TV regular, appearing on Tagata Pasifika, Breakfast and The Project after penning a viral poem on Instgram last May, in which she called out the inequalities she and her peers were up against.
Rather unwittingly, she became the face of South Auckland youth and something of a go-to pundit for national media. But the problem was, she was also a teenager completing her final year of high school in the midst of a global pandemic and climate crisis. So while it was an honour to speak up for her community, the media frenzy that followed was something no one prepared her for.
Discussing the experience, Fili doesn't mince words. That, after all, isn't what she's known for. "It was really invasive and it was pissing me off to be honest," she says. "The fact that people were ringing the house while I was at school and just being very entitled to my time and my friends' and family's time. They weren't aware of – or actually, intentionally chose to ignore – the fact that I also had responsibilities of my own."
Those responsibilities are clear when we meet at her home in Papatoetoe. She answers the door in her hoodie and trackpants, and when she shows me in she's softly spoken and incredibly polite, offering me a seat and a cup of tea. She sits cross-legged on the couch and sets her phone face-down beside her, only picking it up once the whole time – and only because it's her mother.
Family, it's immediately obvious, is extremely important to Fili, the second youngest of nine children. With everything she says and does, it always comes back to the same few things: family, friends, community, and helping those following in her path. She was born and raised in South Auckland and always had a thirst for knowledge. She excelled at school and enjoyed reading works by prominent American writers Toni Morrison and James Baldwin on the subject of race . More often than not, though, her learning came simply from watching.
"I was a very observant child," Fili recalls. "I used to be a wallflower and just watch everyone, and that's probably when I started noticing patterns in what I saw around me." She's talking about patterns to do with systemic issues around race, socioeconomics and politics. Sensing my disbelief, she quickly adds, "I wasn't a child genius or anything! A lot of the things I didn't understand, but came to understand as a teenager. I would look back on things that happened in my childhood and realise it was all connected.
"Growing up in the area that we do and facing the issues that we do… by the time I was finishing high school, it was kind of right in my face when I looked around. I couldn't not notice it." The catalyst was when she travelled out of South Auckland for the first time to perform her poetry, and realised "little things like driving down the road and seeing primary kids with no shoes, or walking in the rain with no jackets" weren't normal, and "actually, that's kind of messed up".
It's why she's such a big advocate for better media representation. By only seeing one kind of image of brown people in New Zealand media, she says, "we're so conditioned to believe that's what we're supposed to be going through, that's what you're supposed to grow into, before you even know who you are".
"Unlearning that was a difficult process. And learning that, even though it was a part of our reality, it wasn't what defined us. It wasn't what encompassed the whole of South Auckland," Fili explains. "It was a big process trying to figure out, 'OK, which parts of how I look at us and how I look at myself are just conditioned, and what's actually true?'"
Helping others on that same journey she says, "is exactly what made me really passionate about trying to change the perspective of the youth". She did that through poetry, which started as a connection to her culture and ancestors, but has become an accessible way to put her message out there.
"I always say to everyone, 'Yo, spoken word is literally rap without a beat', and they'll be like, 'Wait, so I can do poetry?', and I say, 'Yeah, you can, you do it all the time!'"
She's been holding open mics for years through Urban Orators, with kids coming from schools across Auckland to speak their truth. Sometimes that gets pretty deep. Other times it could just be for laughs. More often, it's a mixture of the two; finding light in the dark and exposing shadows elsewhere.
One thing she's always been staunchly careful about though, is making sure her poets protect themselves; that they know "there are poems that you can consider sacred and just hold for yourself". This is because one of the biggest things she's learnt through her advocacy for representation in the media is that, "for a lot of people, trauma is currency".
People just want to hear the bad stuff. "They just want to clutch their pearls and drop their tears," says Fili. "So it's just trying to make them understand that you don't have to go and pour your heart out on the stage for it to be a valuable story."
You don't have to go and pour your heart out on the stage for it to be a valuable story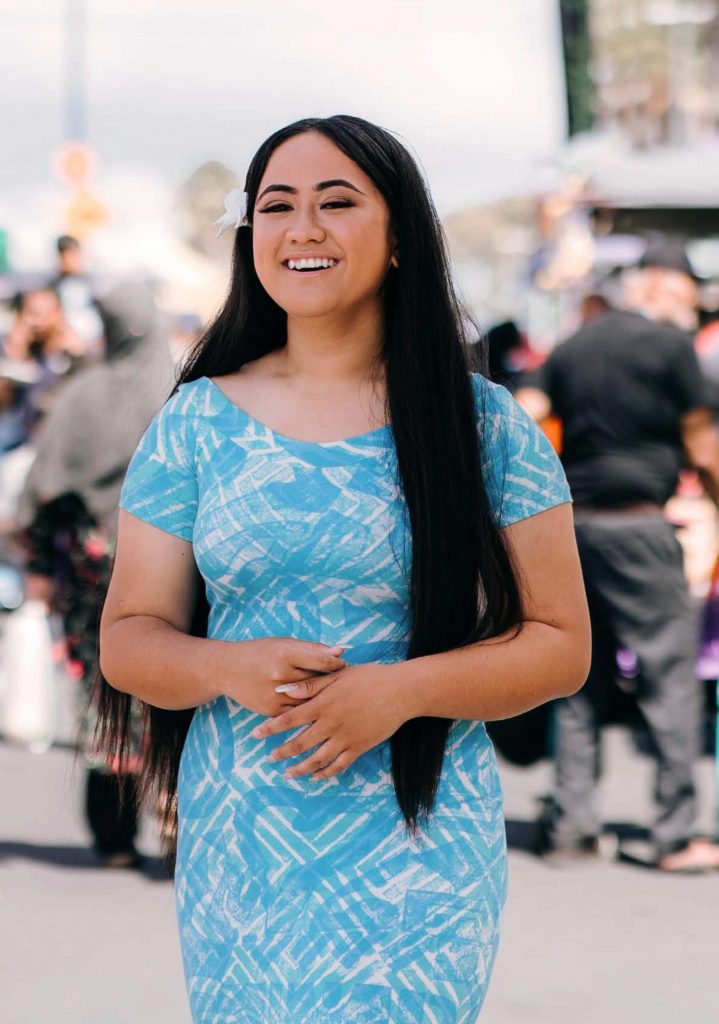 The funny thing about Fili is she's very obviously an activist, but she didn't know that until the word was attached to her name by others last year. It makes sense. Her parents were activists too, involved in – and at times spearheading – protests against everything from the Dawn Raids in the 1970s to the Citizenship (Western Samoa) Act of 1982. The latter protest, in 2003, was Fili's first, at just five months old.
But when Fili's own activism fired up through her poetry and people commented on it, she says, "I didn't get how it was politics. It was just life. It's all stuff that I thought was the right thing to do or was necessary to do, and I didn't know it was activism." Which could be why, when her platform did take off, it was a shock to the system. "I didn't realise how big it would get. I just thought I'd speak my truth and what happens, happens," Fili says. "But it was very jarring. There was this massive expectation and pressure to show up in these arenas, which are filled with adults, and hold your ground.
"It did take a toll on me and my mental health for a while," she continues. "I'm still in the process of unpacking and healing from a lot of things I'm realising were pretty messed up about last year, like that whole thing of people just seeing our realities as deadlines and headlines."
She was also extremely uncomfortable with the way she was "sensationalised" as the face and voice of South Auckland youth. "I'm so not the face and the voice. That's not me trying to be humble," she explains. "That's acknowledging that there can't be any one face or voice, because you should be listening to everyone's story.
"Media think that as long as they talk to me, they're doing enough. The tokenism of the whole thing was wild to navigate; trying to figure out who was genuine in their want to amplify our stories and who just wanted it for a quick buck."
Even worse was that, because she did have a platform others didn't, she put pressure on herself to make it count. "My biggest want coming into these spaces was not to open the door, because so many people had already opened the door for me, but to try to keep it open for the next people who are coming through," Fili says. "I put a lot of pressure on myself to make sure that I wasn't wasting opportunities, or letting things slip past. Because when you're a person of colour in a majority white space, one slip-up and all of a sudden you're the representation for your whole culture and community. I was really aware of that and hard on myself."
My biggest want… was not to open the door, because so many people had already opened the door for me, but to try to keep it open for the next people who are coming through
I have to wonder, given how her childhood has played out and the work her life has presented to her, if she feels like she still got to be a kid. Her answer is both inspiring and heartbreaking.
"Honestly? No," Fili says bluntly. "I think there were a lot of parts of myself I didn't realise I was going to have to give up, you know, for the greater fight. Though it was a sacrifice I was willing to make, it does make me sad. I had a beautiful childhood, but a lot of the beauty came from the times where there was an absence of pain, and I think that's the reality for so many of us.
"For me, I feel really privileged that I get to tell my story, because I know there are a lot of us who aren't in the position to do so and I take that very seriously," she continues. "So when I think about the parts of my childhood I had to sacrifice, I also think that it's all for the hope and the dream that our children will not have to sacrifice that in the future. Thinking about it that way makes me less sad."
Fili's friends and family are doing what they can to protect her and her mental health. On her 18th birthday last October, her older brother sat her down and said, "We love and support you whatever you choose to do, and if you ever want to just stop, we will love you just the same". A few weeks prior to that, when Fili was feeling the pressure the most, her friends pulled her aside.
"They were like, 'Bro, you're 17. Give yourself a break, cut yourself some slack'. So I think everyone else slapping some sense into me was definitely the part that made me straight just lax it," she laughs. Her loved ones are "very protective" of what they call her "right to have fun", and despite all the recognition and exposure, Fili's mum Laisene is most proud of the fact that her daughter is driven by a want and need to help others.
"I'm sort of amazed and a bit shocked at what she's able to do at her age, because I still see Fili as my baby daughter," says Laisene. "But I look at what she's done and see how she's grown and I'm just so humbled. She cares a lot and I know that she doesn't want to take the credit for anything, it's always credit to all of them, to the collective. That's an attitude and an attribute that I'm most proud of; she doesn't forget the people that journeyed with her. It makes me hopeful."
Fili has spent the summer working as an assistant at the University of Auckland's engineering department, which is exciting as she'll be studying environmental engineering this year, with a dream to work in that field in the Pacific islands. It's one of her few hopes she dares to hold for the future. Besides that, she's really not asking for much.
"I hope that our youth can get equal opportunities. I hope my homeland doesn't sink before I pass away. You know, little things," she says, dripping with sarcasm. "What are my hopes that don't have to do with the fear of erasure and that don't have to do with merely wanting to exist? It's so cliché, but I hope to be happy and to have joy that doesn't come from fighting against pain. That's something I really want. Also my hope is for all my homies to do well. That is the dream."
Come what may, this past year has cemented one thing in her mind for sure. "I don't know what's coming. But I do know that no matter what happens, I want it to be authentic because I absolutely refuse to filter myself."