In traditional Chinese herbalism, practitioners have been utilising the adaptogenic properties of mushrooms for centuries. Adaptogenic mushrooms have been supporting the body's day to day functions for years, bringing stability and homeostasis. There are specific types of functional mushrooms that have adaptogenic properties, these are eishi, chaga, turkey tail, lion's mane, and cordyceps.
Mushrooms belong to the fungus kingdom, they are distinct from plants and animals but still qualify as living beings. There are more than 14,000 varieties of mushrooms known in the world. Please don't confuse adaptogenic mushrooms with psychedelic mushrooms or 'magic mushrooms'.
Mushrooms don't have to be cooked for you to receive the powerful benefits. You can incorporate adaptogenic mushrooms into your daily routine with supplements. These are more effective as you're able to get your daily dose and benefit from many different types all at once.

WOMAN+ Approved Mushroom Products

Jenoura Beauty Sleep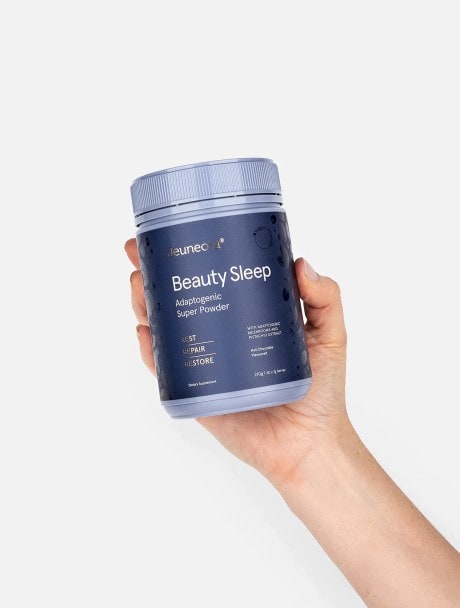 Jenoura Beauty Sleep $77
Jenoura has created a luxurious chocolate superfood powder to include in your night time routine. This powder includes Adaptogenic Mushrooms and Pistachio Extract to support sleep, relaxation, immune function, mood balance and stress.

Mothers Made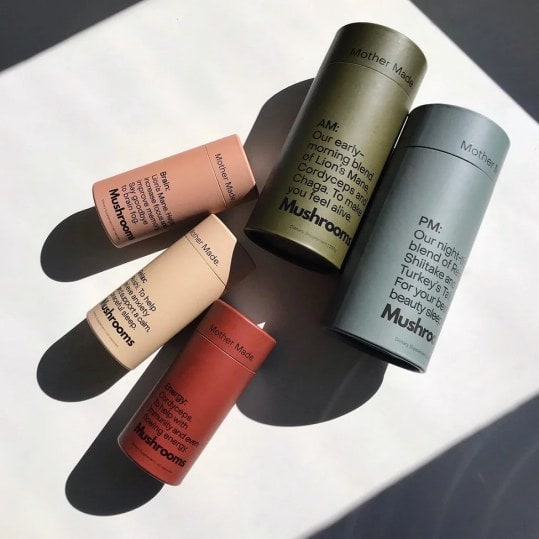 Mothers Made Mushroom Powder $65.00
Mothers Made adaptogenic mushroom powder is made of 100% mushrooms, which is 100% organic, including no fillers or additives. Mother Made helps support the brain, body, skin and gut, we have a mushroom for everything.

Misty Day Plant Potions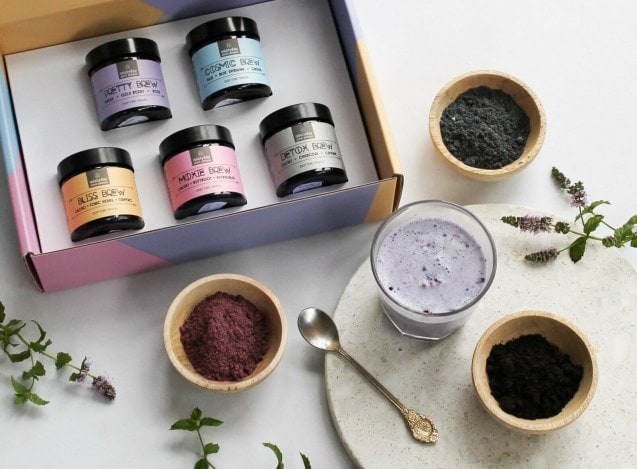 Misty Day Plant Potions $23-$46
The Misty Day range is an organic functional mushroom powder range. Misty Day makes it easy to use herbs and mushrooms, creating powders that can be added to elixirs, smoothies, desserts or any other foods.
Othernature
Othernature $79.99
Othernature is created using Lion's Mane Mushrooms. It is designed to help clear your mind, creating a productive day full of focus, less stress and better brain health.

Soulshine Spores Beauty Blend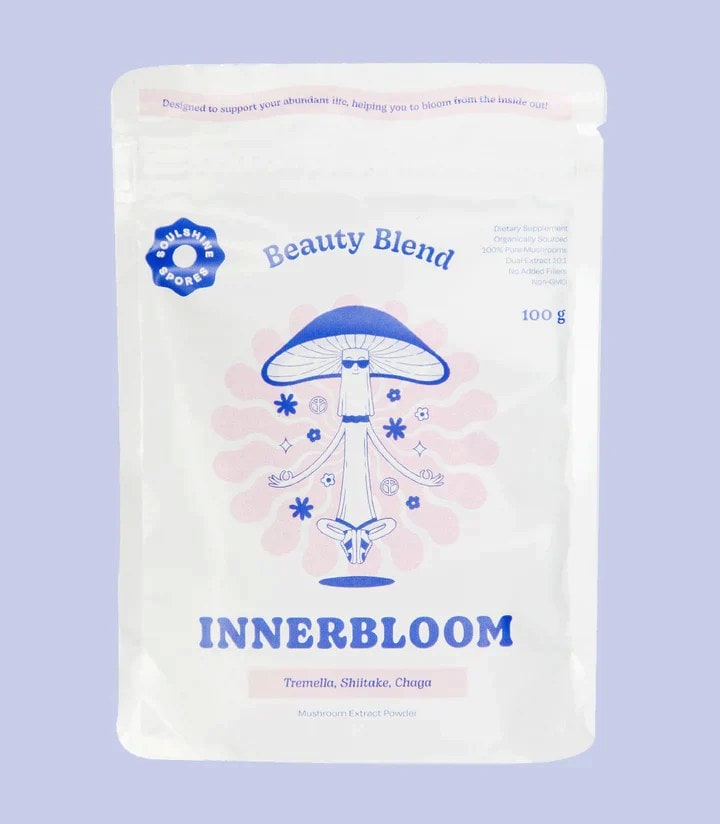 Beauty Blend: Innerbloom $65
As a female-owned business, Soulshine Spores offer premium-quality, organic adaptogenic mushroom blends that are carefully curated for optimal health benefits. Soulshine's mushroom blends are organic, GMO-Free, vegan, GF/DF/SF, all natural without any fillers or additives. Add it to your smoothies, coffees and baking for a superfood hit.