Meet the inventive designers transforming unwanted curtains, carpet and timber into desirable decor.
Incorporating materials that are designed for landfill into your renovation, makeover or build is an easy way to make an earth-friendly home. If you're not currently building, you can bring eco elements into your house through repurposed decor, with a number of local brands transforming second-hand natural materials into stylish new pieces.
1 The Brim Label
The Brim Label's Emma Cheape creates cushions from recycled cotton, predominantly from curtains. The Hawke's Bay-based designer also sells vintage homewares on her Instagram account and has recently started making lamps with second-hand bases and new straw shades. While hats are the mainstay of her business, the trained fashion designer is finding her foray into the homewares scene equally inspiring.
"Sourcing and working with vintage textiles to give them a new lease on life is super rewarding," Emma says. "The fabrics I use are generally one-offs, so only a few cushions can ever be made in each print. This means you're guaranteed to own something that is really unique."
Emma likes to honour the story behind the material: "I love the nostalgic feeling that comes from vintage fabrics. They're often reminiscent of something or somewhere you might remember fondly from your childhood. They have a past and tell a story, which helps to give a home a special sense of character."
2 Mumma Jos
Mumma Jos also believes in the power of fabric to tell a story. The Whangamatā-based brand rescues vintage Axminster carpet from homes and turns it into quirky rugs. The retro floral, geometric and imitation Persian and Turkish designs that were once manufactured in New Zealand by the British carpet company have seen a resurgence.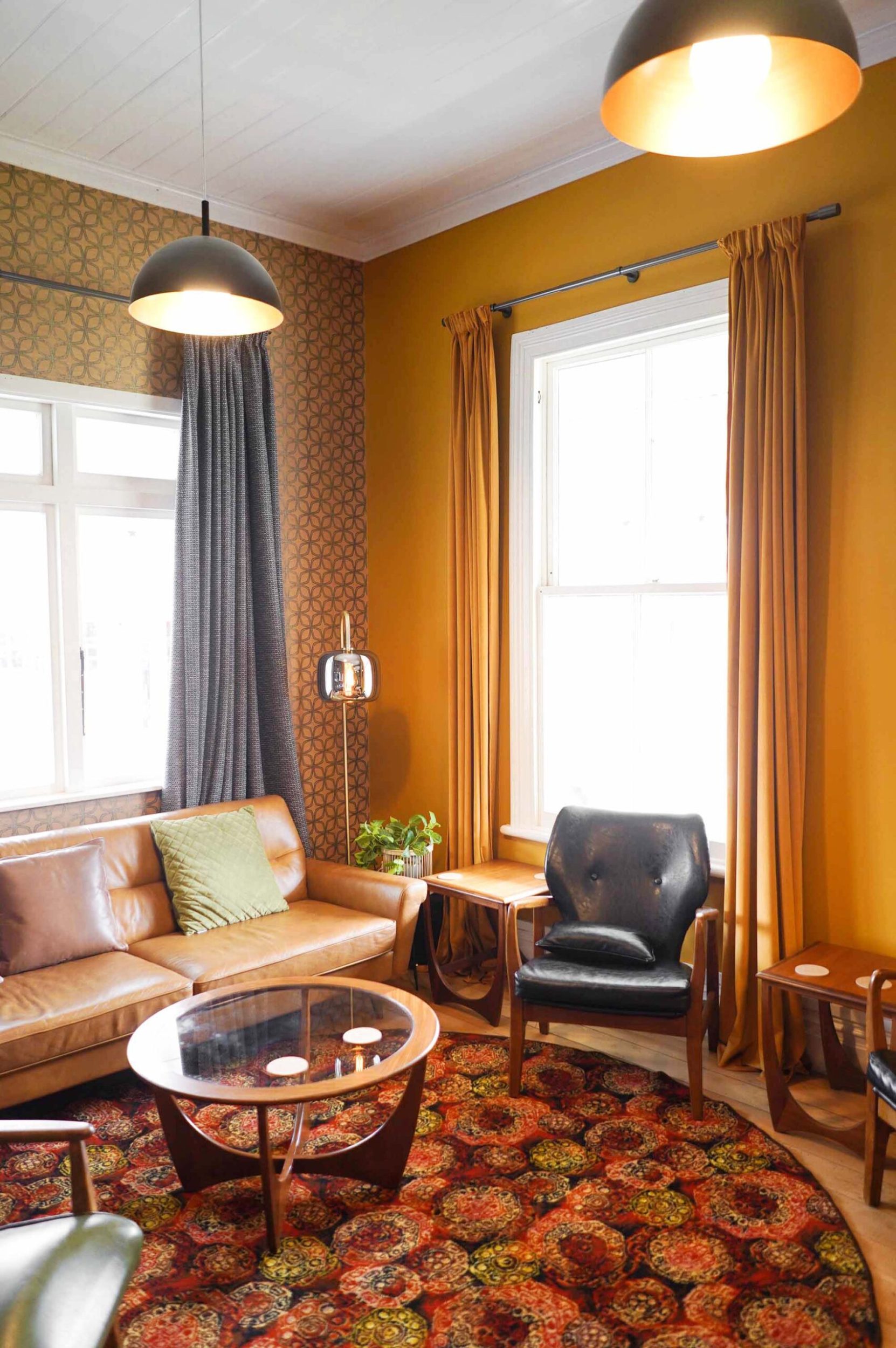 Mumma Jos' founders, mother-and-daughter duo Joanne Keating and Morgan Keating-Marr, have always loved second-hand shopping and once had Axminster carpet in their own home. "We think Axminster is a nostalgic slice of Aotearoa's homeware history," says Morgan. They chose to work with the carpet because of its quality and intricate patterns, and the fact that it was made with New Zealand wool. They're not afraid of a little wear either – in fact they celebrate and incorporate the threadbare patches that highlight a carpet's history. "We love keeping quality in circulation and have a deep reverence for the history and tales that an upcycled and refurbished product can tell," says Morgan.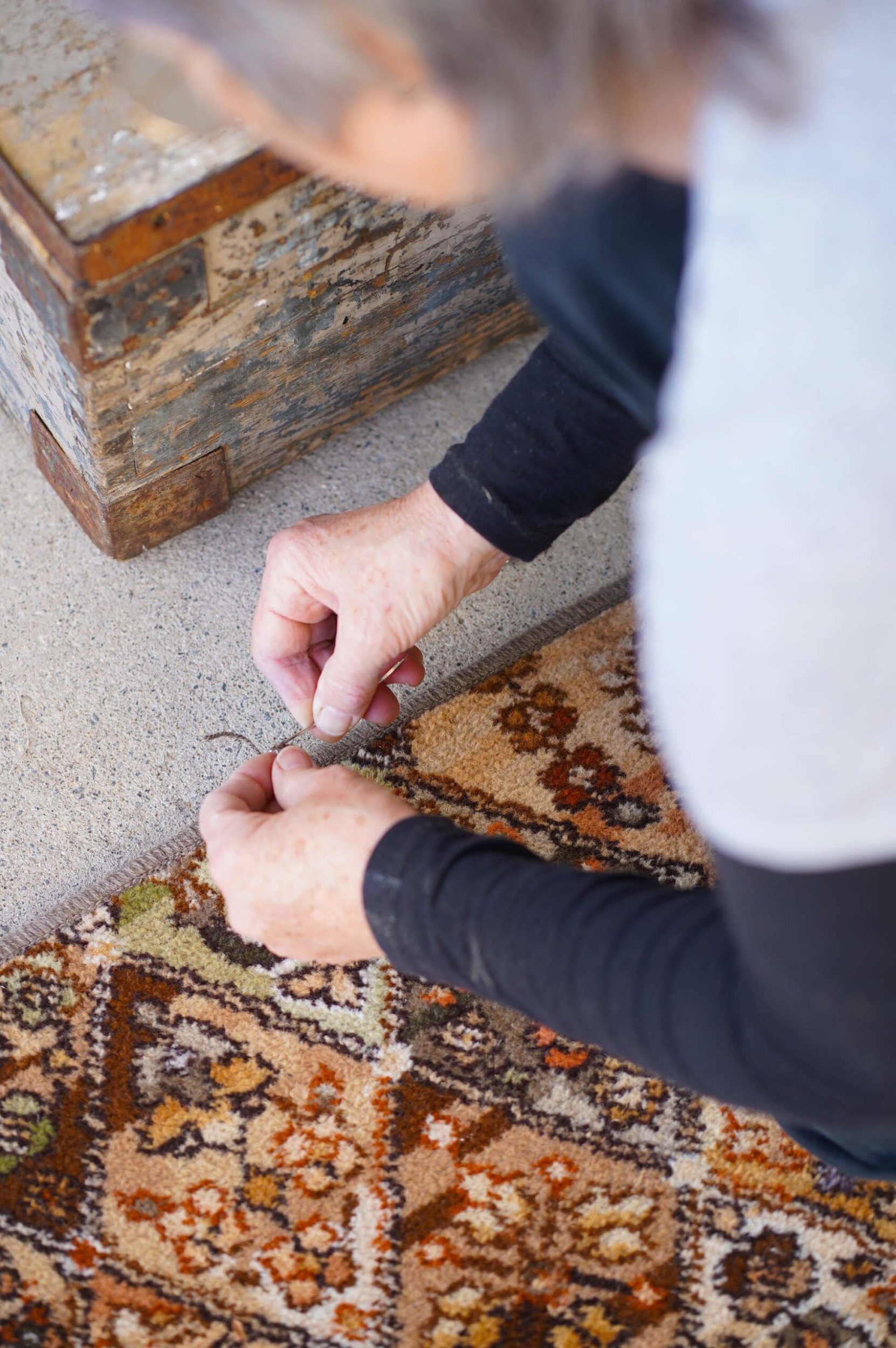 3 Petley
Courtney Petley, of Auckland woodworking studio Petley, uses reclaimed and recycled New Zealand native timber to create utensils and objects, including knives, spoons, ladles, lemon squeezers, vases and candleholders. Last year, the brand's Balanced Lamp, a collaboration with Monmouth Glass Studio, was a finalist in the Designers Institute of New Zealand Best Design Awards.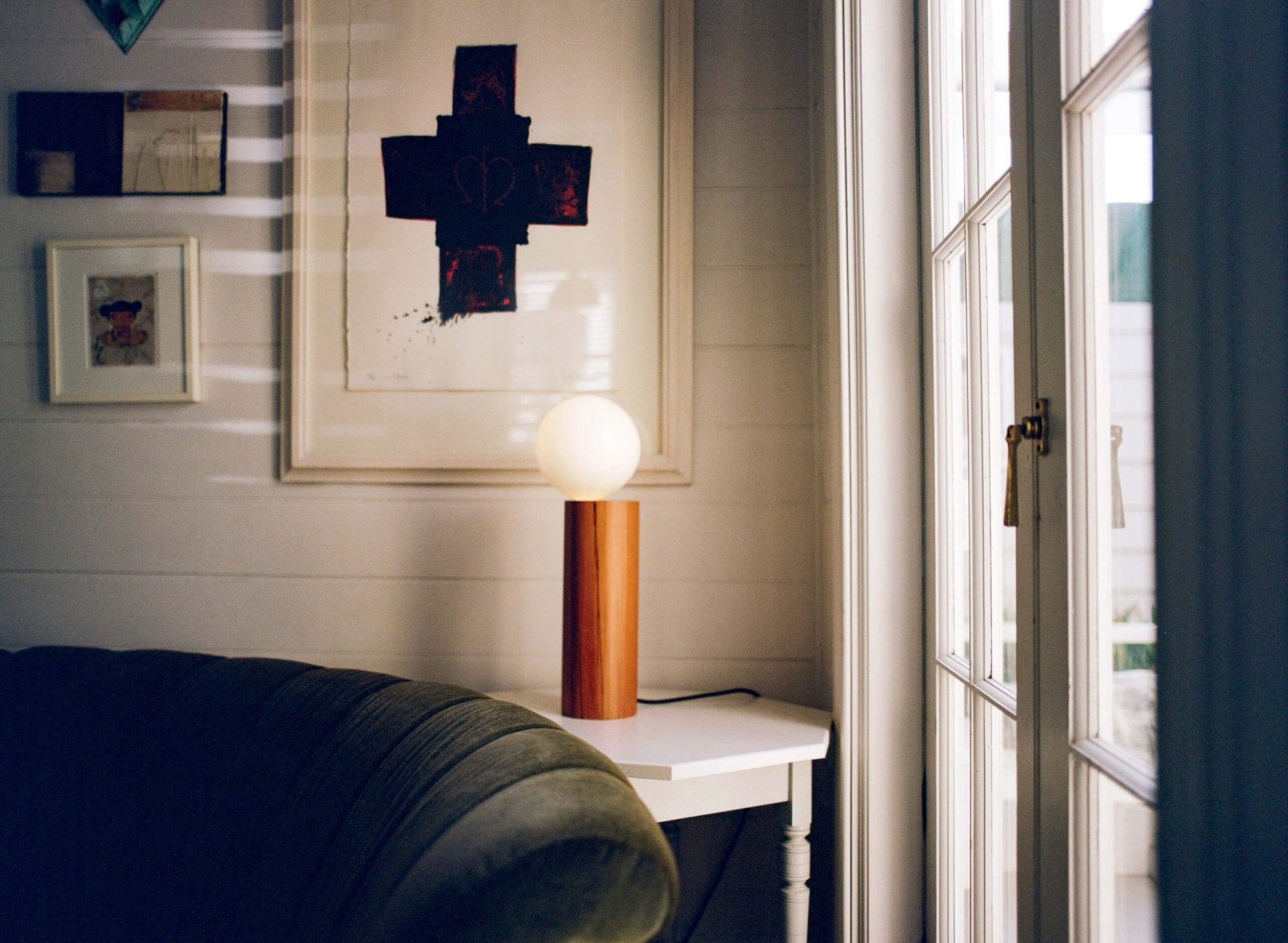 Courtney works from a studio in The Warren (a community workshop, woodworking school and shop) where she teaches monthly spoon-making classes. Her work embraces the imperfections in timber. "Any impurities, cracks or nail holes in the wood are a sign of its age and previous use," she says on her website.
"These marks are a thing of beauty and have been preserved to celebrate and honour its history,"
The self-taught carver has a background in fashion production and pattern making but attributes her interest and skill in woodworking to the fact that her father and two grandfathers were builders. Her dad supplies her with leftover wood from homes he is renovating. Most of the timber Courtney uses is from 100-year-old villas. She mainly works with rimu and kauri, but a number of pieces are made with tōtara piles from a railway shed built in the late 1800s.
"I find it important to use reclaimed timber because it's such a rich resource with an incredible amount of history," Courtney says. "Why send all that to the dump or use it for firewood when you can respect it and give it another life?"