After years of suppressing our need for adventure during the pandemic, I too, followed suit with the rest of the world and booked a pre-season summer escape to the Northern hemisphere. Out of the seven cities we traversed through, Lisbon was by far, our favourite destination.
The capital city of Portugal, this warm coastal city is a postcard-perfect destination, blessed with over 300 days of sunshine a year. In fact, it's the sunniest capital in Europe! They say that the shoulder seasons are the best time for exploring Lisbon with spring hitting the sweet spot – and it absolutely did.
With its cobblestone alleyways, yellow trams and balconies lining its colourful architecture, there's something about it that evokes a romantic nostalgia in the air. It almost feels like you've been transported to the 19th century and because of the undeniable intimacy and ease that it emits, we chose Lisbon to have our overdue engagement shoot and splash out on our accommodation.
The Best Hotel in Lisbon
When it comes to luxurious stays, there's nothing that can compare to The Four Seasons Hotel Ritz Lisbon – and it's not a statement that any would argue with. The hotel first opened its doors in 1959 by order of then-prime minister and dictator António de Oliveira Salazar to create a hotel that would be fit to accommodate the world's elite. And for the past 60 years, the Four Seasons Hotel Ritz Lisbon became a much revered historic landmark in the city.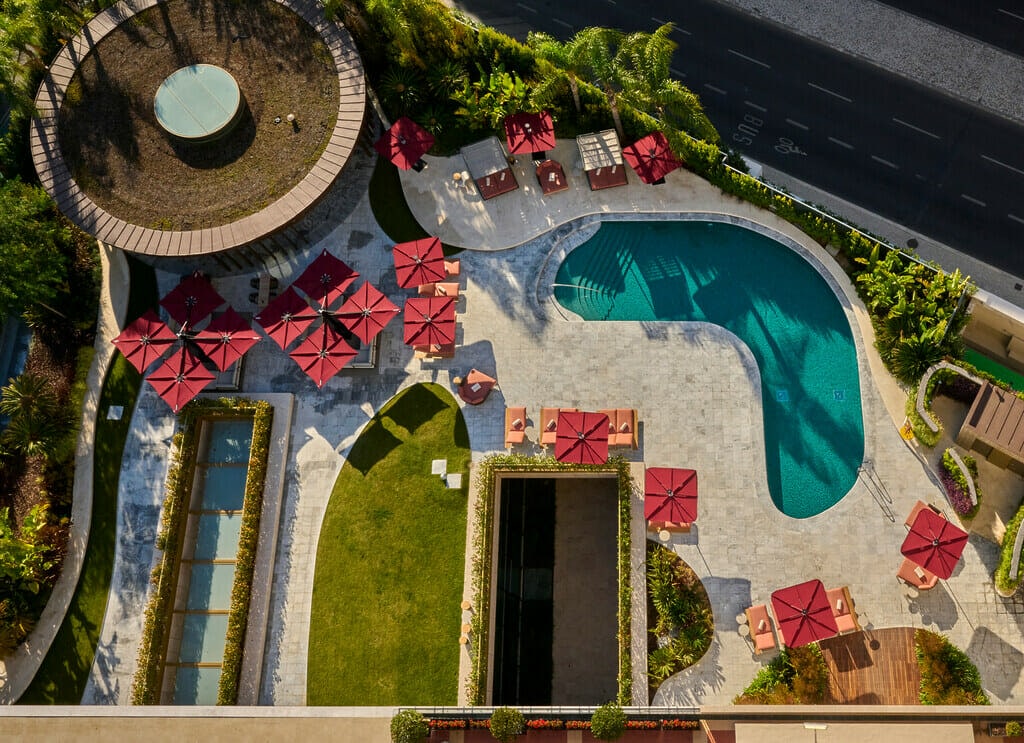 During the pandemic in 2019 while the world was at a stand-still, they brought in Portuguese architecture studio OITOEMPONTO for its 50-million-euro redesign to reinvent the guest rooms, suites and a new outdoor swimming pool and bar. As the hotel is so iconic in its history, the evolution in its design was to nod to its roots and merge the classic with the contemporary in its style and ambience. 
The rooms feature the most advanced technology in light, vision and sound, but still evokes a quintessential mid-century style. It truly is a reimagination of the "past for the present." As for the views, the sweeping panoramic views of the treetops of Eduardo VII Park are simply immaculate.
If you're an art buff, there are over 60 bespoke mid-century paintings, tapestries and sculptures by Portuguese artists with Almada Negreiros' Centaur trilogy of Portalegre being a highlight.
Where to Eat 
I'm the type of traveller who believes that culture is experienced through eating and imbibing instead of going to the obvious tourist spots and traps. My itinerary is always focused whole-heartedly on finding the best local food to devour and Lisbon was no different! If you're a foodie who finds happiness in a tummy full of yummy morsels, you'll want to bookmark this page for your upcoming Lisbon trip!
CURA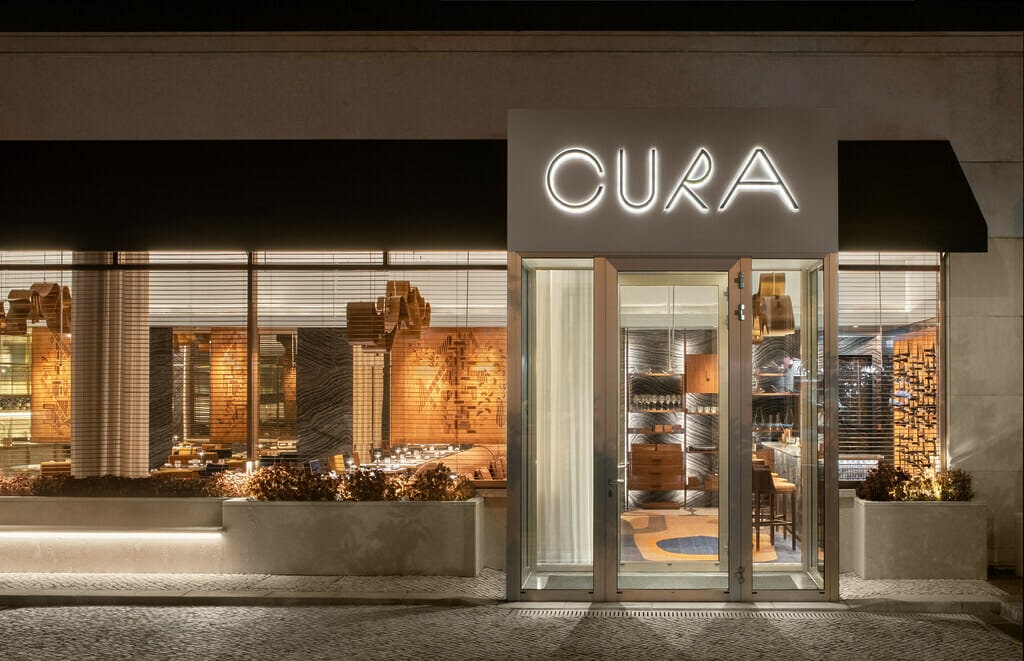 CURA is a Michelin star restaurant by Pedro Pena Bastos in The Four Seasons Hotel Ritz Lisbon. All about showcasing Portugal's bounty via three tasting menus (including a vegetarian menu), it encapsulates the diversity and bounty of the land and sea. As you can imagine, the food and wine were rich in umami that emulated the taste of the ocean. The squid dish is a particularly famous creation by Bastos in which the pasta is made of tender squid squiggles and topped with seaweed butter, hazelnut, bergamot and Ossietra caviar. As there are limited tables, reservations are necessary to experience this culinary hotspot. 
Pastel de Nata




The famous Portuguese egg custard tart is an absolute must-try when in Portugal. Pastéis de Belém is the original cafe that still sells the original custard tart recipe from the 19th century. 
During the Liberal Revolution, monasteries and convents began shutting down, and so, the monks from the Mosteiro dos Jerónimos sold pastries in the neighboring sugar refinery to raise money. While Pastéis de Belém is a must-visit for its history, locals recommend Manteigaria for its extra creamy custard and crispy and flaky pastry – these pockets of deliciousness did not disappoint.
Sol e Pesca




A former fishing shop turned bar, Sol e Pesca is the original canned fish eatery on Pink Street that created the global hype around tinned fish! It commemorates the fish industry in Portugal and is the place to try their famous canned sardines. Pair it with a cheap bottle of Vinho Verde, a slightly fizzy green wine – and you'll experience the essence of Lisbon to your core. 
Floresta des Escadinnas 




A famous traditional spot serving grilled fish and meats to tourists and locals alike, you can experience Lisbon's local cuisine in the most authentic way. From grilled sardines to octopus and squid, it's the perfect lunch spot. 
Ginjinha Sem Rival




Lisbon's traditional drink, ginjinha, is a liqueur made from sour cherries that is imbibed as an aperitif as well as a digestif. Considered to have medicinal qualities, locals will drink this delicious liqueur during all hours of the day from 7am to midnight. 
It bewilders me that an affordable city that's rich in culture, architecture and hospitality as well as an unbeatable subtropical Mediterranean climate, was overlooked for so long. It's only recently that Lisbon has become the it-city to travel and live in – so much so, that rent prices have skyrocketed due to the demand of residents from all over the world. For those who are looking to find solace in the sun, sea and great food, Lisbon offers it all on a silver platter with a cherry on top.
Related Article: Laura Houldsworth of Booking.Com On Sustainable Travelling And Women In Leadership