She's dealt with cancer, motherhood and depression, but now Kiwi singer Pip Brown, aka Ladyhawke, is feeling free and fearless. She shares her struggles and successes with Siena Yates.
Living through a global pandemic has changed a lot about how most of us see the world. For Pip Brown, the lessons didn't end with that – there was also the zombie apocalypse.
Pip, who fans know best as pop superstar Ladyhawke, took her love of gaming online for the first time last year, growing a presence and community on live-streaming website Twitch. Her favourite game was zombie action/adventure The Last of Us II, not least because its main character is lesbian and has a gay storyline throughout the game, but there's a trans character too. And a "bad-ass, jacked chick who's decided, 'I've got to survive so I'm gonna make sure I'm as strong as I possibly can be.'"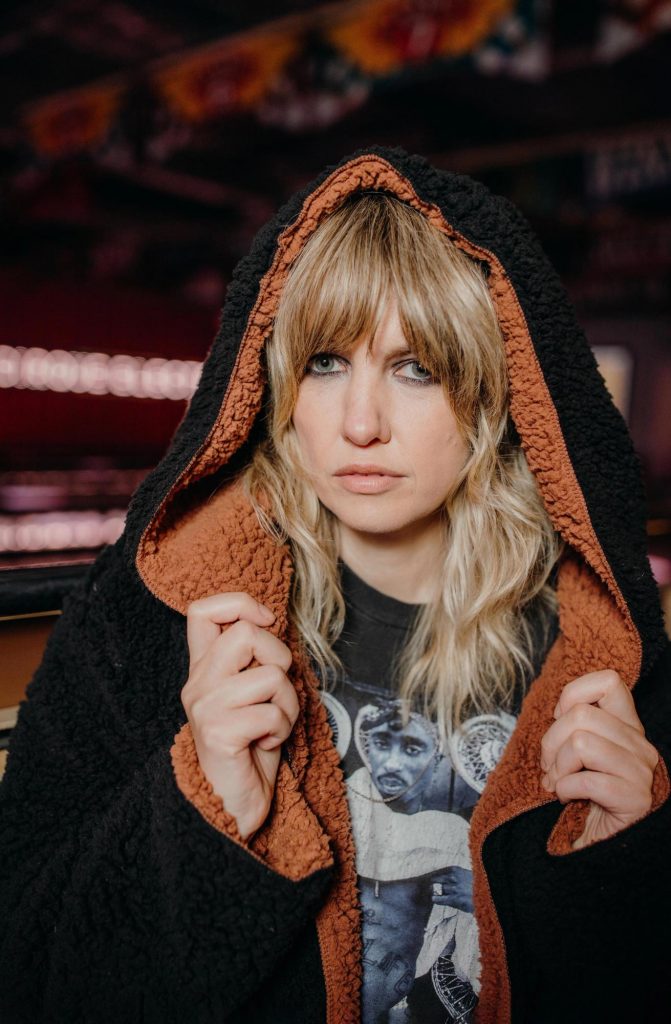 As much as Pip loves the game – "It was probably my favourite game of 2020" – it was less about the zombie apocalypse and more about playing it, and others, on Twitch.
Pip, 41, has been an avid gamer her entire life and joined Twitch a couple of years ago, but only started streaming herself last year, at the encouragement of her manager.
"When I finally got the courage to do it, it just clicked," she says with a massive grin. "The community I've formed there has given me a lot of confidence. I think it's helped me with my public speaking and made me feel more comfortable in front of a camera.
"I honestly think it's because I'm doing it all on my own terms; no one's telling me what to do, I'm running the show and I'm directing the conversation, so if a person in my community is asking me a question, I know it's genuine; they're a fan and they just want to know something – there's no ulterior motive. So I really love it."
The real-life pandemic we're all facing also played a huge part in boosting Pip's confidence over the past 12 months.
She was supposed to release a new album last year and had done half of it in the US with producer Tommy English, who produced the last Ladyhawke album, Wild Things. But the production process took a hit when the world locked down and Pip was forced to finish it in New Zealand with a different producer, Josh Fountain – who's worked with Foley, Paige, his own band Leisure and, perhaps most notably, Benee.
"It's one of those things where I was in a bit of denial at first. When [Covid] first came to New Zealand, I was like, 'This will blow over.' I knew it was serious, but I didn't think it would last long. So I had to come to terms with the fact that I can do all the planning I want, but the reality is, I probably won't be able to tour the record. So it's gonna be very different for me, and for all musicians, because it's like a new world we're in where we put music out and then that's it. That's been quite hard to come to grips with."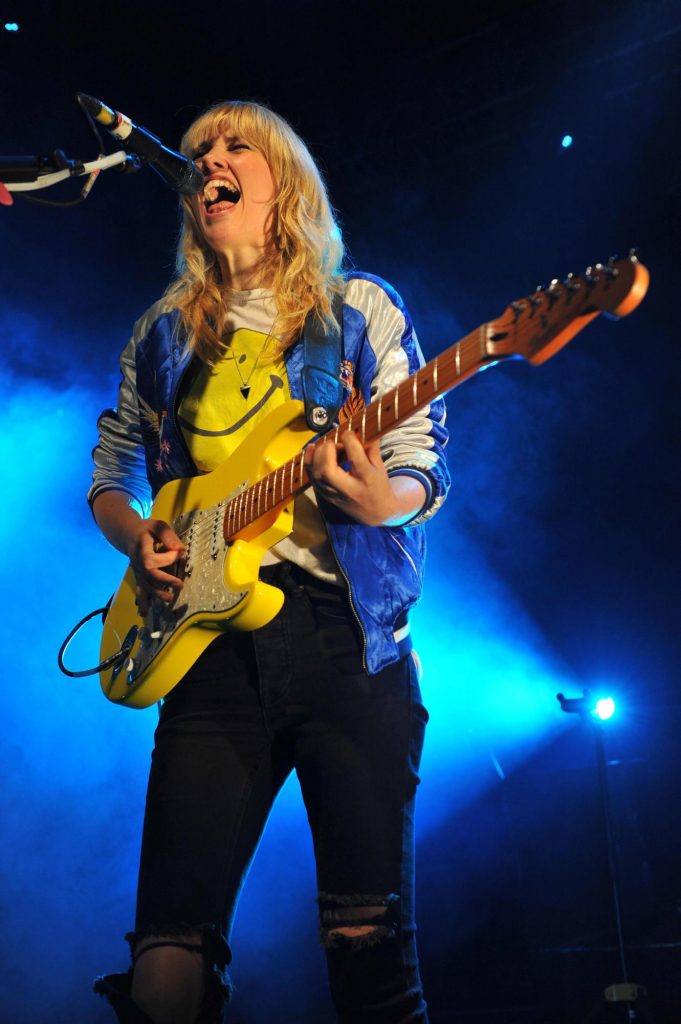 On the plus side, she says, "A lot of people have discovered these new ways of operating, which I think is actually working for them. It's just accepting that this is our new reality and figuring out new ways to work around it."
That very much includes her. Because she was working with two producers in two different countries, the way Pip works had to change entirely.
A lot of the production with Tommy had to be finished via Zoom with shared screens, separate audio programmes and video chat all running at the same time.
"It's new, but it sort of suits me; I quite like just being on my own in a room. So when the pandemic happened, I ended up doing quite a bit of writing and recording by myself in my room and it was a really interesting time. I had to learn really quickly how to do a lot of things and I developed my own skills in production.
"It was a cool learning period – now it's a bit stale," she adds with a laugh. "It's made me realise I can do things this way, so strangely, through the pandemic, I've gained a lot of confidence and I'm actually so glad the process worked out the way it did. It made me take a step back and evaluate all the tracks I had… and get the best of the best."
I've gained a lot of confidence and I'm actually so glad the process worked out the way it did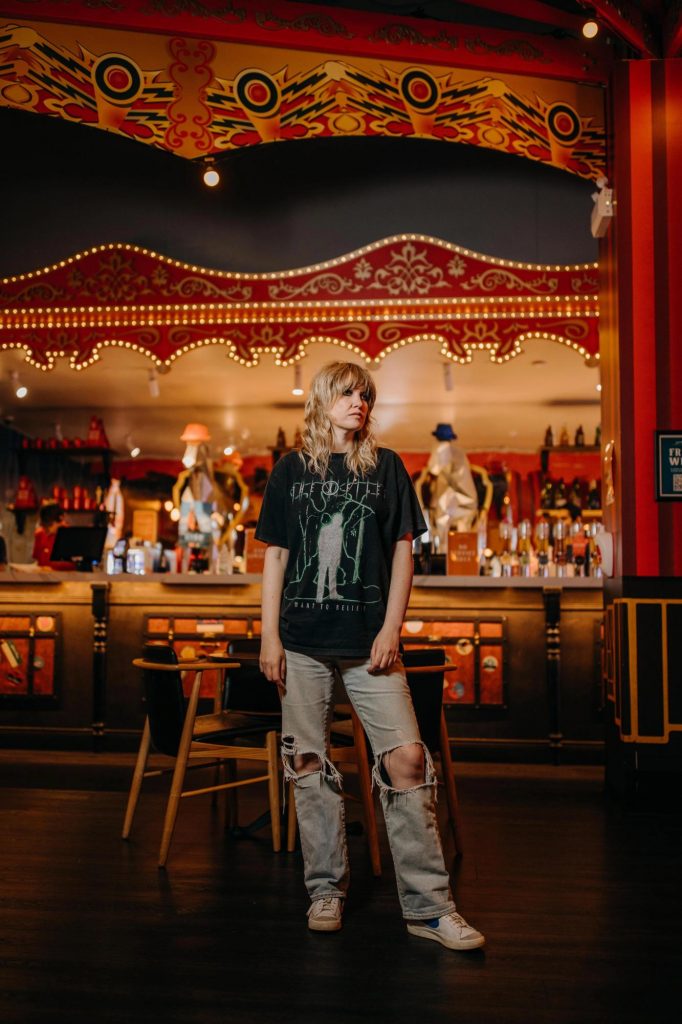 The album is undergoing the finishing touches and is due for release later this year, but it's first single, "Guilty Love", is out and is definitely making a statement. The track, which features Broods star Georgia Nott, was written by Pip, Georgia and Tommy after the trio got chatting and discovered they all had a Catholic upbringing in common. "Guilty Love" is a song about how that upbringing influenced them later in life, particularly when it comes to relationships.
For Pip – growing up queer in a Catholic environment in Masterton – that presented itself in the form of unadulterated homophobia.
"I went to a school where anything gay was an insult. Being called a dyke or a lesbian was the most horrendous, horrible, embarrassing thing. You were completely extradited from everyone. There was nothing positive around being gay, so I grew up thinking it was this awful thing and I was so confused.
"It's just one of those things where you're being taught things by people you look up to, and the things they're teaching you aren't necessarily right but you carry them through anyway – and I carried that for a long time. You know, like, burying that side of me and being ashamed and embarrassed, then figuring myself out and realising I couldn't be anyone else, but still worrying about friends and family abandoning me – all that stuff every queer person goes through."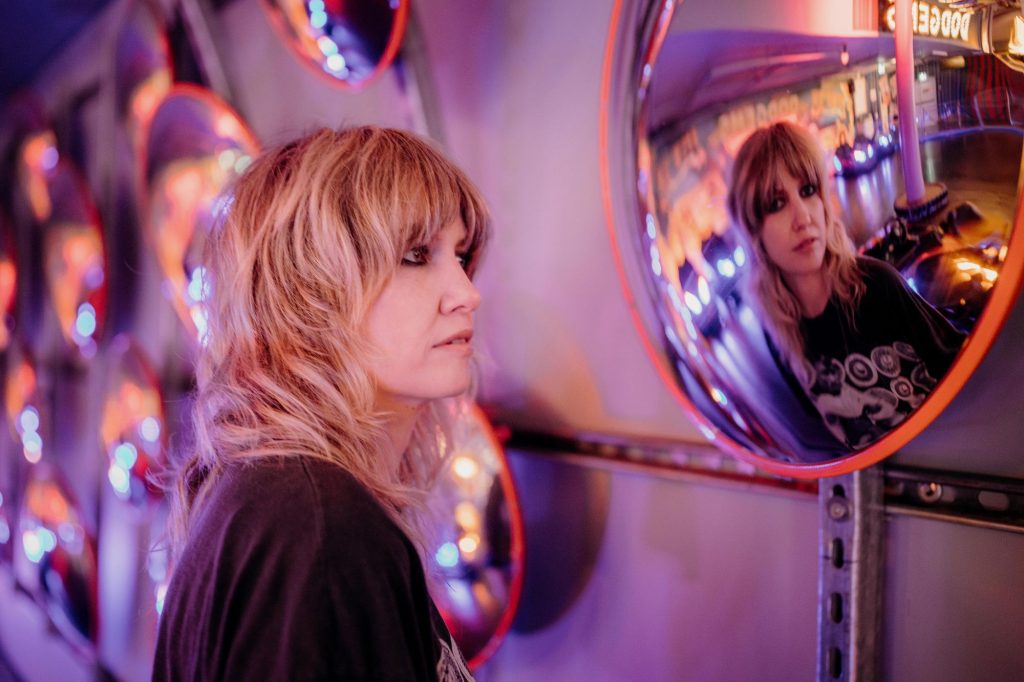 Because of how she grew up and the confusing nature of what she was taught – and not taught – Pip didn't even know she was queer until after university.
"I didn't really even know what gay meant because no one ever spoke about it. I now look back and realise, 'Oh, that was a crush I had,' but I didn't know that was what it was at the time. I just thought I really just wanted to be friends with this person. It took me quite a while to figure that one out and I had to figure it out on my own.
"Even when I went to uni, I didn't know any out gay people. Moving to Australia was the big thing for me, I fully discovered who I was and was able to come out – and, you know, to the most supportive parents you could possibly hope for, who were like, 'Yeah duh,'" she laughs.
It's funny because now she can't imagine her life any other way. Even the way she met her wife, actor and comedian Madeleine Sami, was the epitome of queerness.
It was at the 2009 NZ Music Awards and Pip was having a massive night, picking up six awards including album and single of the year, breakthrough artist of the year and best female solo artist. Two of her awards were presented by queer icon Lucy Lawless, who left self-confessed nerd Pip completely star-struck.
"I was a massive fan of Xena and she was also in The X-Files – and I'm like, a f***ing massive X-Files fan – and she was in Battlestar Galactica, so for this nerd it was just amazing," Pip gushes.
After one of the presentations, she and Lucy walked off stage together and the actor introduced Pip to her plus one: Madeleine.
"So yeah, I was introduced to my wife by Lucy Lawless," says Pip. "That's as gay as it can get, I reckon."
I was introduced to my wife by Lucy Lawless… That's as gay as it can get, I reckon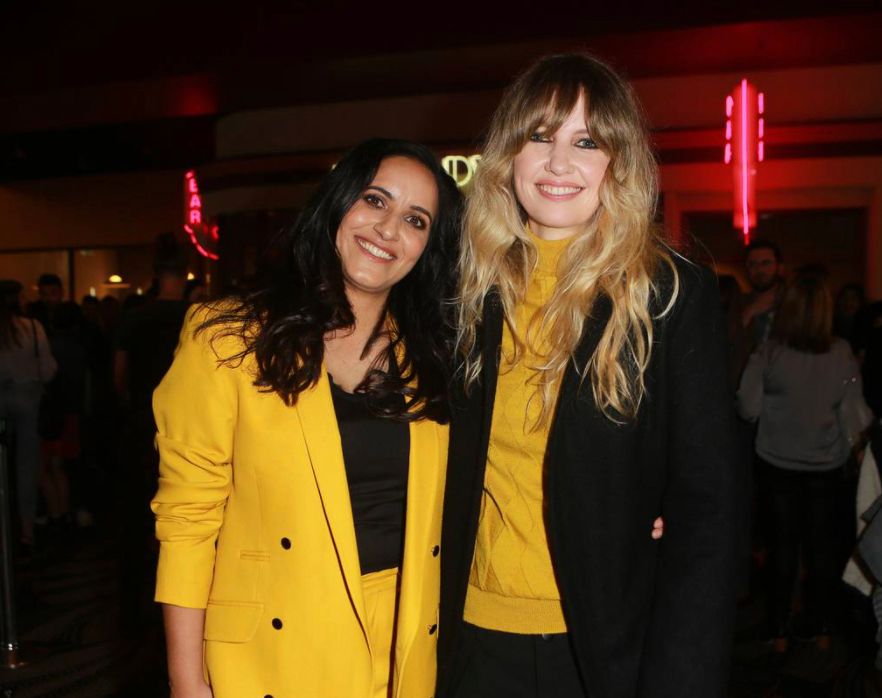 This new album will be Pip's first since 2016, and a lot has changed in that time. She moved back to New Zealand from LA, got through a life-threatening bout of skin cancer, married fellow Kiwi star Madeleine and bought a house, which they're now renovating. Pivotally, she also gave birth to her first child – a daughter, Billie Jean, who's now three – and because of that, finally sought professional help for her anxiety and depression, after putting it off for years.
"It's been a pretty wild journey since my last record, that's for sure," shares Pip. "It was just really full-on, heavy s*** to go through. And I just didn't have any space for music.
"I had postnatal depression and I just couldn't get on top of my moods, and I was so sick of it. I just remember thinking, 'I don't want Billie Jean to grow up thinking I'm this sad person. I want to have energy for her and I want her to see me as this fun, happy mum, not this desperately sad person' – because for the first two years of her life basically, I was just so depressed and miserable.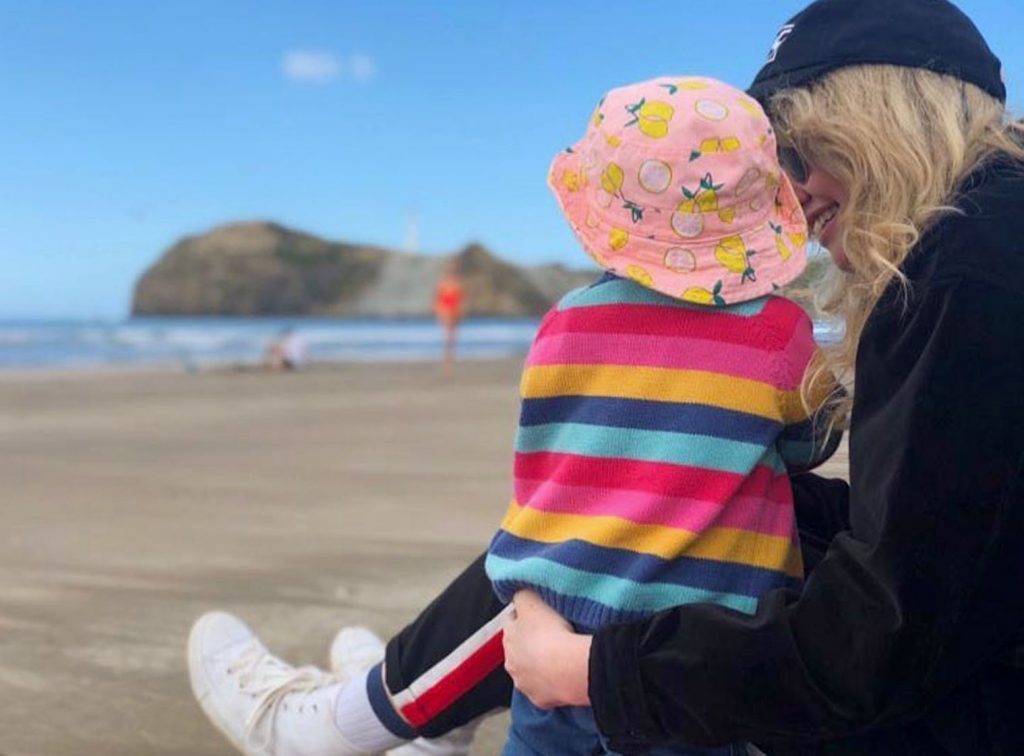 "I mean, she was the absolute joy of my life during that time, but everything else… it got to the point where I knew it was an imbalance, like something in my brain is not working right. I'm not thinking straight, thoughts are unclear, I have these negative things in my head constantly telling me I'm not worthwhile and I'm crap at music and all these horrible thoughts. I was so sick of it, I just had to do something about it."
So she did, and the key was finding the right therapist – something that sounds far more simple than it is. On top of that, she was initially against the idea of medication, which, she says, "is hilarious because I loved alcohol and would self-medicate in any way I could".
Now, being sober for six and a half years and experiencing the benefits of medication and therapy for the first time, Pip says, "It was just really silly. I just never gave it a chance. I think it's because I never clicked with a therapist and that's quite key. My therapist got to know me, we talked for a long time – all through the first lockdown – and then it was just a gradual process; literally starting with just a crumb [of a pill] to get myself used to it, but when it finally did start working, I felt like, 'Oh my God, I could have done this years ago and I would have felt so much better.'
"But I did it when I did it and I'm grateful I got there in the end because I'm just so much better off now. It doesn't work for everybody, I know that for a fact, but for me it's definitely helped."
It's a lot for someone to unpack and share, and it's impressive that Pip does it, despite the already massive spotlight on her and her family. So why does she do it?
"I just can't hide it. I can't not talk about that stuff, especially when something's affected me massively. I don't feel like it's something I want to keep private," she shrugs. Besides, she says, it's precisely because she has a platform that she's so open.
"When the melanoma thing happened, it was a real shock and a real scare. Because it was such a bad one, it was more than likely it had spread everywhere – I was just insanely lucky that it hadn't. It was a Clark Level 5 melanoma, which is very bad and a lot of times people don't come back from that, so I had a moment there where I was like, 'What's my future? Do I have one at all?'
"I got sunburned really badly one time and when I told my specialist that, he said, 'That's probably what did it then.' So I felt this urgency to tell people, because what if me telling people could make someone go, 'Shit, I haven't had a check in a while,' or 'I should probably start covering up or putting sunscreen on.' It was such a close call for me, I kept thinking, 'What if me saying something stops someone from having a close call like that, or even worse?'"
It was much the same when it came to being open about her mental illness, particularly her postnatal depression.
"I don't want it to feel like this taboo thing we should be embarrassed about. Mental illness seems to be associated with laziness or something, like, 'Just get out of bed and smile and try and do something for yourself', and it's so much more than that. The more people like myself talk about it, the more it will connect with other people who feel like that and think, 'Oh, well she's talking about it and that's cool, then I can feel like that too and I don't need to feel ashamed and I can be open about it' – because it sucks keeping it inside, it really sucks. I did that for a long time, but I'm also someone who finds it very hard to hide my emotions. What you see is what you get really, I wear my heart on my sleeve and I can't really hide much like that."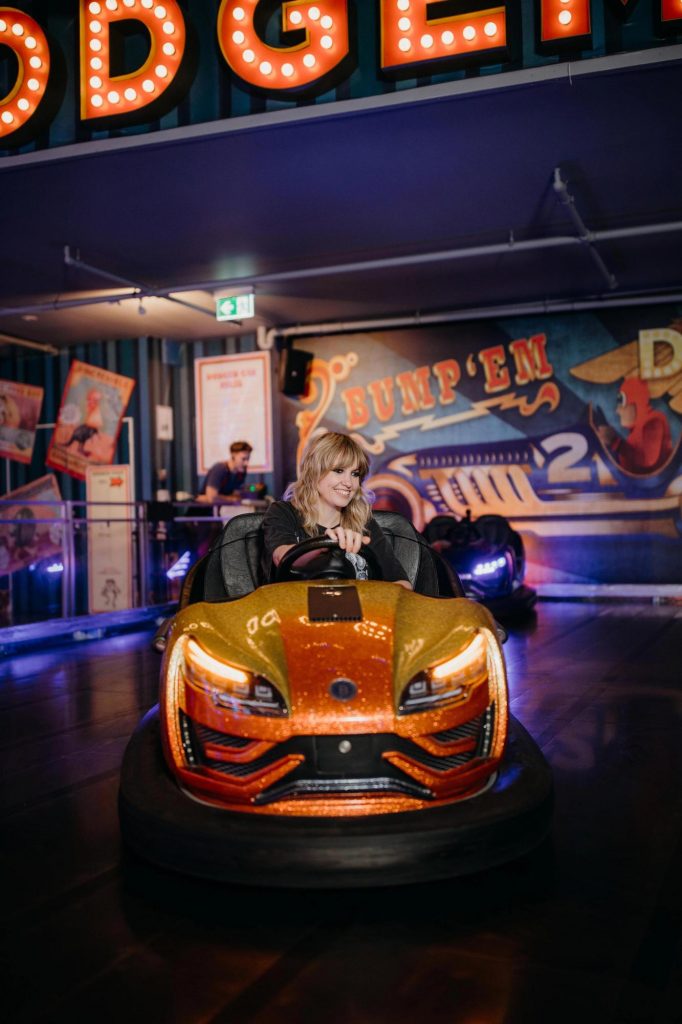 That transparency has paid off though. Not only has Pip become a spokesperson for causes close to her heart and been able to educate her fans and followers, it's helped her own healing and, as a result, is now affecting her music, resulting in an album that feels as free and wild as when Pip first started out in the industry some 20 years ago.
When her last record, Wild Things, was released, the press surrounding it seemed to focus on Pip's healthy new lifestyle and outlook on life, bringing her music back from her slightly darker – and aptly named – preceding album, Anxiety. But that wasn't entirely true.
"I was living in LA, I'd quit drinking, I was living this healthier lifestyle and was feeling really good in myself that way, but I was still hugely overthinking everything and just obsessed with every aspect of everything," Pip reveals.
"Whereas now, because of everything that's happened – I have a daughter and I had the cancer scare – my whole mindset has shifted, my priorities have changed and I find myself not caring as much, but in a good way. It's just made me realise a lot of things, like my focus is Billie Jean and making sure I'm a good mum to her, but also I need to be happy and just live my life. I feel very happy and privileged to be doing music and to be here to do it.
"So that's what's changed this time around; I think this is more like when I started working on my first record when I had no expectations whatsoever. I didn't know how anything was going to go, I didn't know anything about the music industry. What was coming out was coming out, and I feel like this record is a lot closer to that [attitude]. I was just having fun and I didn't overthink it. I just made it and that was that. It feels like that this time; I feel freer. I feel like the shackles have been removed."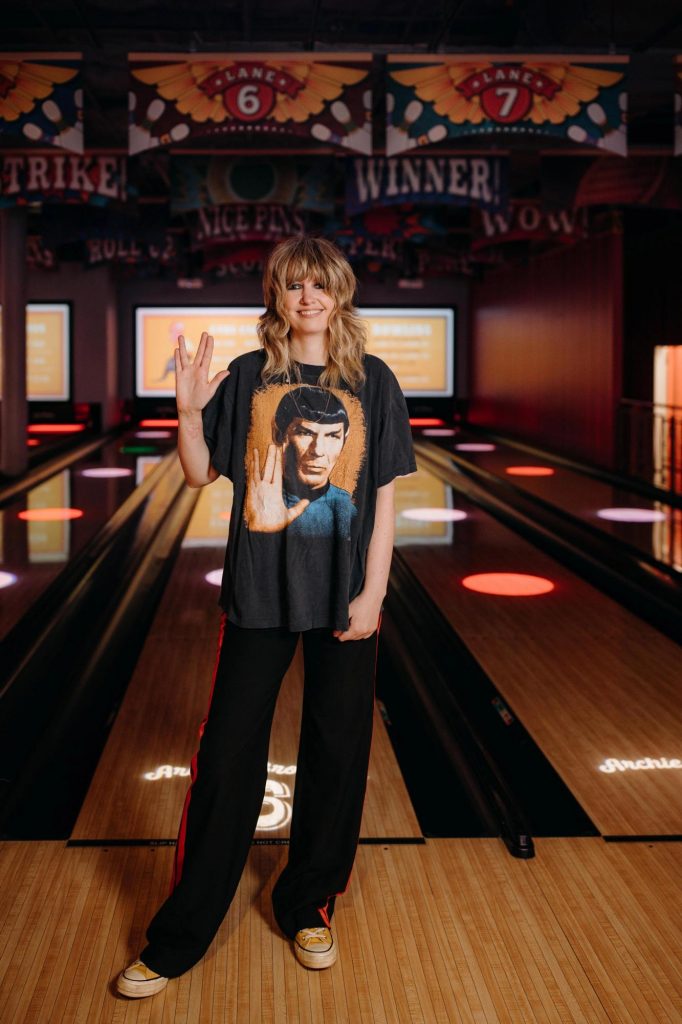 Ladyhawke will play as part of an all-female line-up at Aotearoa's newest music festival, Peachy Keen, on April 3 at Wellington's iconic Basin Reserve. For more information, check out sopeachykeen.com.