Plant expert and stylist Hilton Carter gives old containers new life as pretty planters and propagation stations.
Whether you call it upcycling, reusing or repurposing, having the awareness to find treasure in another person's "trash" is important for the health of our planet.
The ability to look at a used item and find a cool and creative away to give it a second life is everything.
My personal style has always been a little vintage mixed in with a little of the new. While styling my space, I've also tried to think of ways to repurpose items I had that weren't getting much use, or things that would normally be tossed out. Here are some ways you can reuse items in your home or things you might find in thrift stores to make your home more of an indoor jungle.
Glassware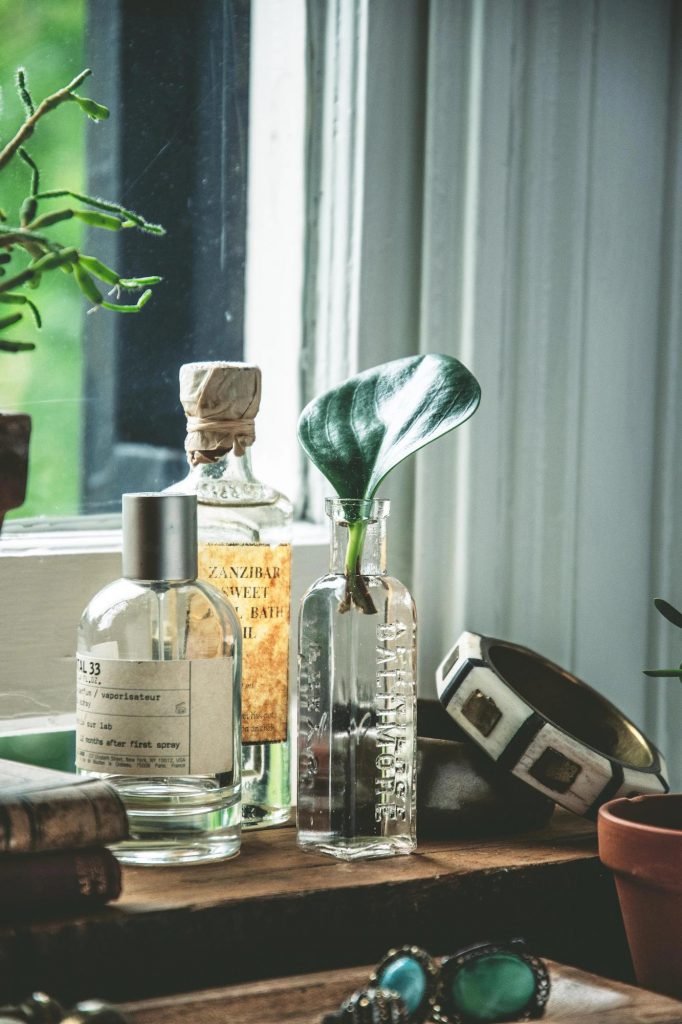 For me, every glass object I come across has the potential to become a propagation vessel. I mean, why not? All you really need is a clean glass filled with water and a cutting from your favourite plant. What's interesting about glassware is it comes in so many different shapes. From pieces used in the field of science to those created for beverage consumption, they all have a beauty and uniqueness of their own. What makes using vintage bottles so great is that the labels were either painted on or moulded into the glass. Maybe that vintage/used look isn't your thing and you like to keep it classy or modern. In that case, I'm sure you have nice glassware in your cabinets that rarely gets used. We have more champagne glasses than any normal household should have, so to mix a little new with the old, I'll take a champagne glass and use it as a propagation vessel. Now you've classed it up and truly have something to celebrate!
Tin cans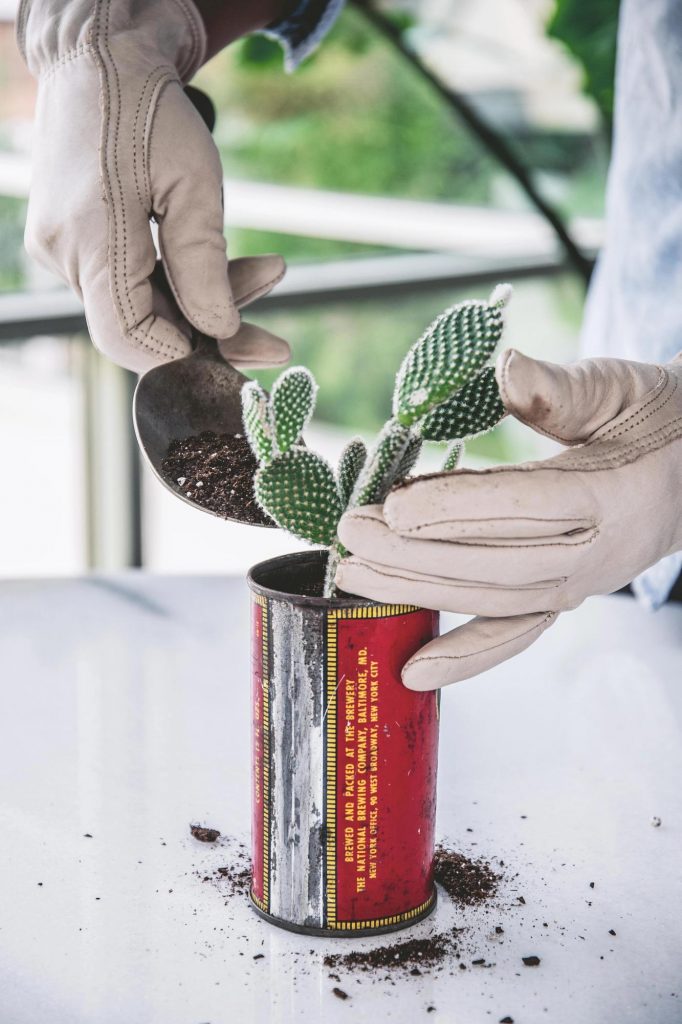 Today, a lot of our packaged goods come in cardboard or plastic containers, but back in the day most of them came in tin cans. Everything from coffee to crackers would come in cans with the labels painted on them. Since we moved away from that, there are many vintage and thrift stores that have these tins taking up room on shelves. Well, why not give them a home and put them to use in your indoor jungle? They could make the perfect planter. In doing so, you'll want to create a drainage hole at the bottom of the can, or if that's not possible, create a little buffer zone at the base of the can with stones and horticultural charcoal. What's nice about using old cans is that they stand out against the other planters you'll have in your collection and, through the labelling on the can, you can show your sense of style. Here, I've used a vintage beer can from a brewery that once operated out of my city. While it might not mean anything to you, for me its sparks a bit of hometown pride that makes it mine.
Ceramic vases or mugs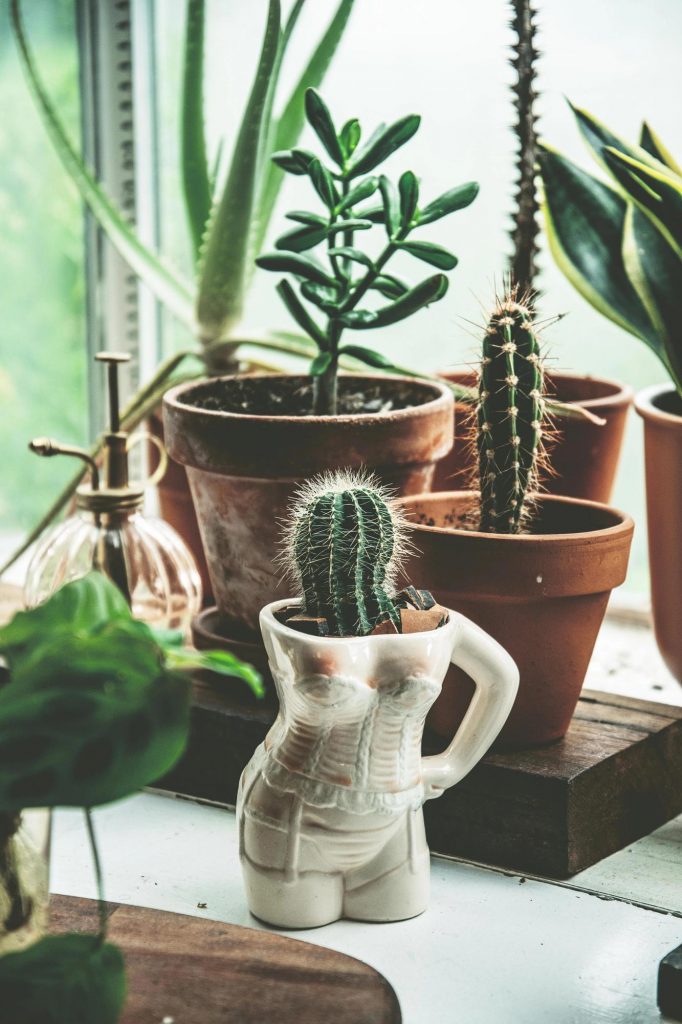 Just like glassware, there are so many ceramic items that can be repurposed and used as planters. Whether it's a bowl, cup, mug or vase, in my view they all have the potential to hold a plant. While this look is more clean and classy than using tin cans, it's more difficult to create the proper drainage necessary to give a plant the best life possible. To do so, you'll want to create a drainage hole at the bottom of the vase or mug, or if that's not possible, create a little buffer zone at the base of the ceramic piece with stones and horticultural charcoal. I've used a vintage mug, shaped as a lady in lingerie to pot my cactus in. While the mug already has a lot of attitude, placing a cactus inside makes it more of a statement piece.