Human beings have an innate need to be in the company of others, but psychologist Jacqui Maguire says learning to love time alone can have a whole raft of benefits.
If you were to ask me how I achieve peace and relaxation at this stage of my life (I'm a working mum with two children under three) I would answer that half
an hour of quiet time (with a good book and a cup of tea in hand) is the ticket for me. My back-up plan would be a solo bushwalk in the hills that encircle Wellington's harbour.
The ability to spend time alone, and to actually enjoy the experience, is relatively new to me. My teens and twenties were characterised by a need to be in the presence of others, as if my primal necessity for belonging was under direct threat without continuous company. I can clearly remember a conversation I had with my therapist during that period, where she challenged me to experiment with spending time alone. Spend
an hour a day in your own presence without distraction, she suggested, encouraging me to take the time to reflect, notice what was happening internally for myself or engage in activities that brought joy. I'll be honest with you: I struggled with this assignment and, truthfully, failed to take up the practice in a meaningful way.
The idea of being mindful in our own company, and the benefits this may bring us, is rarely discussed. On the contrary, it is widely acknowledged that humans are social beings.
and at a core level we are dependent on human connection and a sense of belonging to feel safe and function optimally. Covid-19's lockdowns clearly demonstrated that isolation and loneliness are detrimental to our mental and physical health.
However, purposefully choosing to spend moments alone is not the same as feeling lonely or isolated. The difference? Periods of healthy voluntary solitude mean we can feel good about the time we spend alone, maintain positive relationships and return to social gatherings when we want to. Pursuing solitude deliberately can leave you feeling "full" – full of ideas, thoughts and interests. In contrast, loneliness leaves you feeling disconnected and empty.
So why do we often confuse the two, and why do we find solo time so hard to embrace?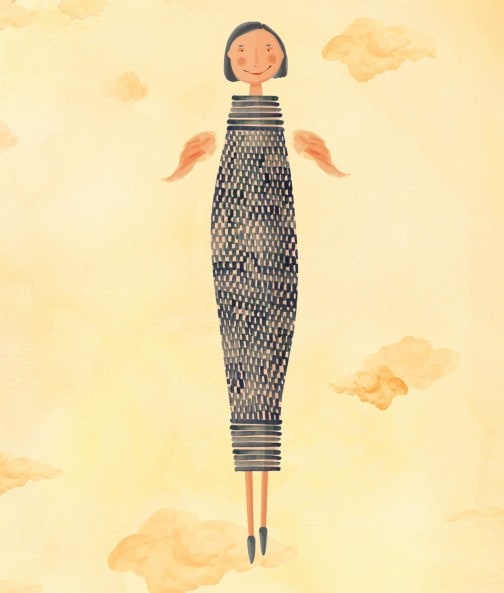 Solitude stigma
Spending time alone may be difficult because, in Western culture, solitude has become attached to stigma, shame and social rejection. It has been considered something to avoid, a punishment,
a zone for losers and loners. For young people who have grown up in a hyper-connected world, habitually posting their social connections on social media, this is heightened; they often do all they can to avoid FOMO (fear of missing out).
Being alone without external distraction, where your mind has an opportunity for introspection, can also be uncomfortable and daunting when we are not used it. What will I discover about myself that I might not like? Will I be exposed to painful thoughts and feelings that a busy social life has safeguarded me from? What if I find out that I am empty and lacking purpose, or that I just don't enjoy myself?
Research has shown that our aversion to moments of solitude is so strong that, in a University of Virginia study, a quarter of the women and two- thirds of the men opted to give themselves an electric shock rather than spend time alone with their thoughts.
The Benefits Of Being Alone
Despite the barriers to purposeful solitude, scientists are increasingly demonstrating the psychological benefits of voluntarily spending time in our own company. These include:
Heightened freedom to engage in mental and physical activities that you personally enjoy, at your own pace in your own way. When we are with others, we might overlook our own interests and ideas to appease our friends, family or colleagues. Solo time provides the chance to make choices without worrying about what other people are thinking.
Improved self-awareness.
Enhanced creativity through increased imagination and self-reflection. While teamwork enables collaboration, solo time can encourage innovation and enhanced problem-solving without the pressure of needing to reach a group consensus.
The ability to explore your values and goals.
The opportunity to realise your own self-sufficiency, which can in turn build self-esteem and autonomy.
Increased intimacy in relationships. When each individual in a relationship has been able to care for themselves and "fill their bucket" they are more likely to have capacity for others. Time alone has also been proven to improve our empathy for others.
Discovery and growth in your spirituality, as you have the space and freedom to ponder your place in the world and your personal thoughts and/or desires. l It can improve concentration and memory.
Learn How To Spend Time On Your Own
When we learn a new skill it is likely to be uncomfortable at the start, and it will take time to turn that behaviour into habit. Here's how to get started.
SET AN INTENTION What do you want to achieve from your solo time? A chance to reflect, engage in new passions or to relax and rest? Having an intention helps provide the scaffold as you explore this new way of being.
MAKE A PLAN Schedule in a specific period of time to be by yourself. If it feels uncomfortable at first, start small (10 minutes!) and build up.

GET RID OF DISTRACTIONS Put away your phone or laptop if you are tempted to spend your solo time scrolling through social media or endless web content.
Begin with activities or practices you have enjoyed in the past – being in nature, writing a journal, listening to music, cooking, gardening or reading.
After your alone time, reflect on your experience. How did you find it? What did you enjoy? What
did you find hard? Hopefully the more you practise the easier you'll find it and you'll begin to discover the benefits.
The secret is to hold on to the idea that alone time is for focusing on you – for reflection, passions and rejuvenation. Enjoy!