With the resurgence of all things 1970s – houseplants, wallpaper and rattan furniture, we're looking at you – it was inevitable that macramé would follow. Here are six stylish options for your home.
This retro textile craft with its distinctive handwoven appearance has been artfully reinvented in modern forms, unexpected applications and on-trend shades. What's (k)not to love?
1 Macramé curtain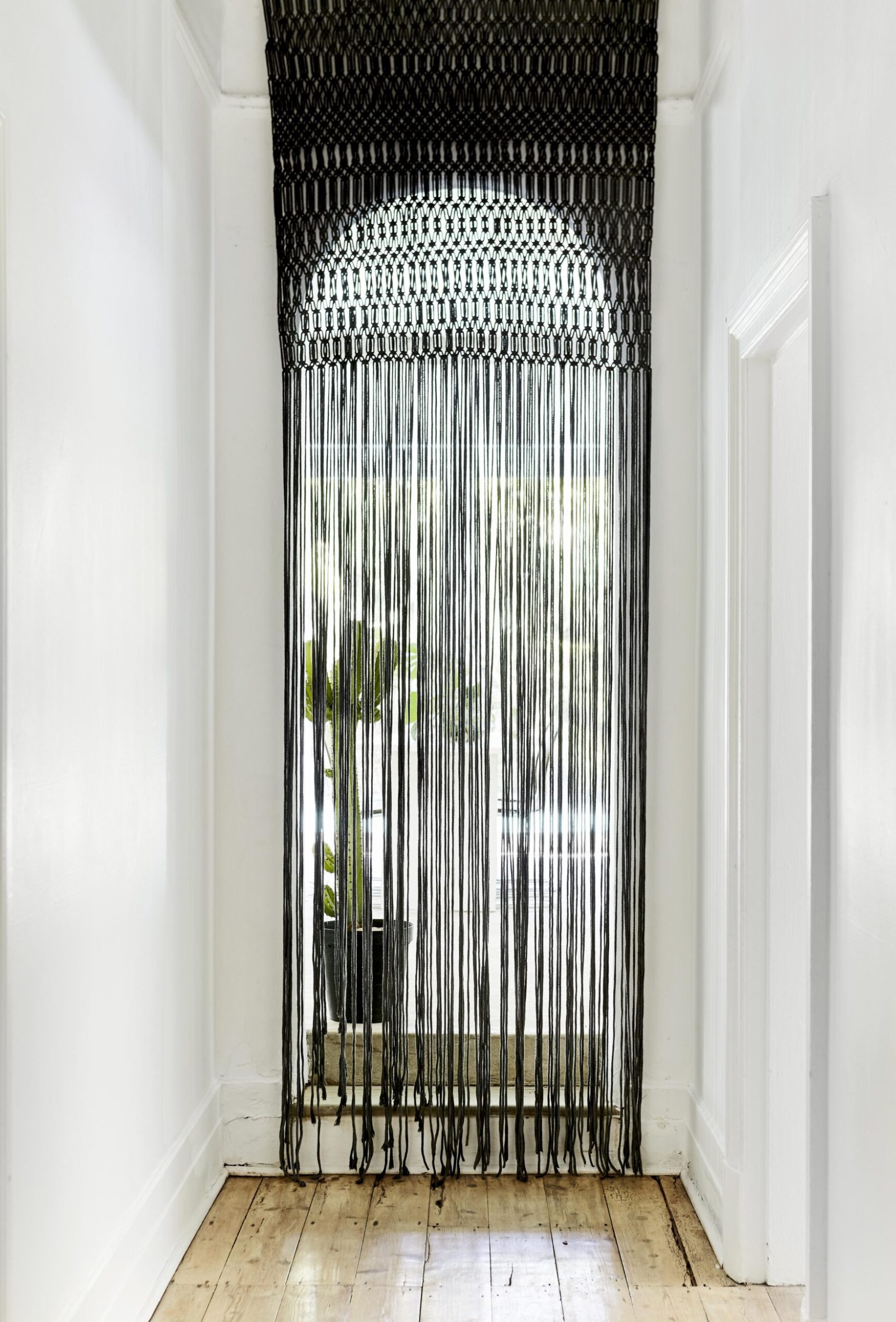 A chic step up from beaded curtains, this macramé room divider takes on a whole new life in edgy black. The perfect solution for defining open-plan spaces, softly diffusing the light or as a window covering where privacy is not a chief concern.
2 Macramé wall art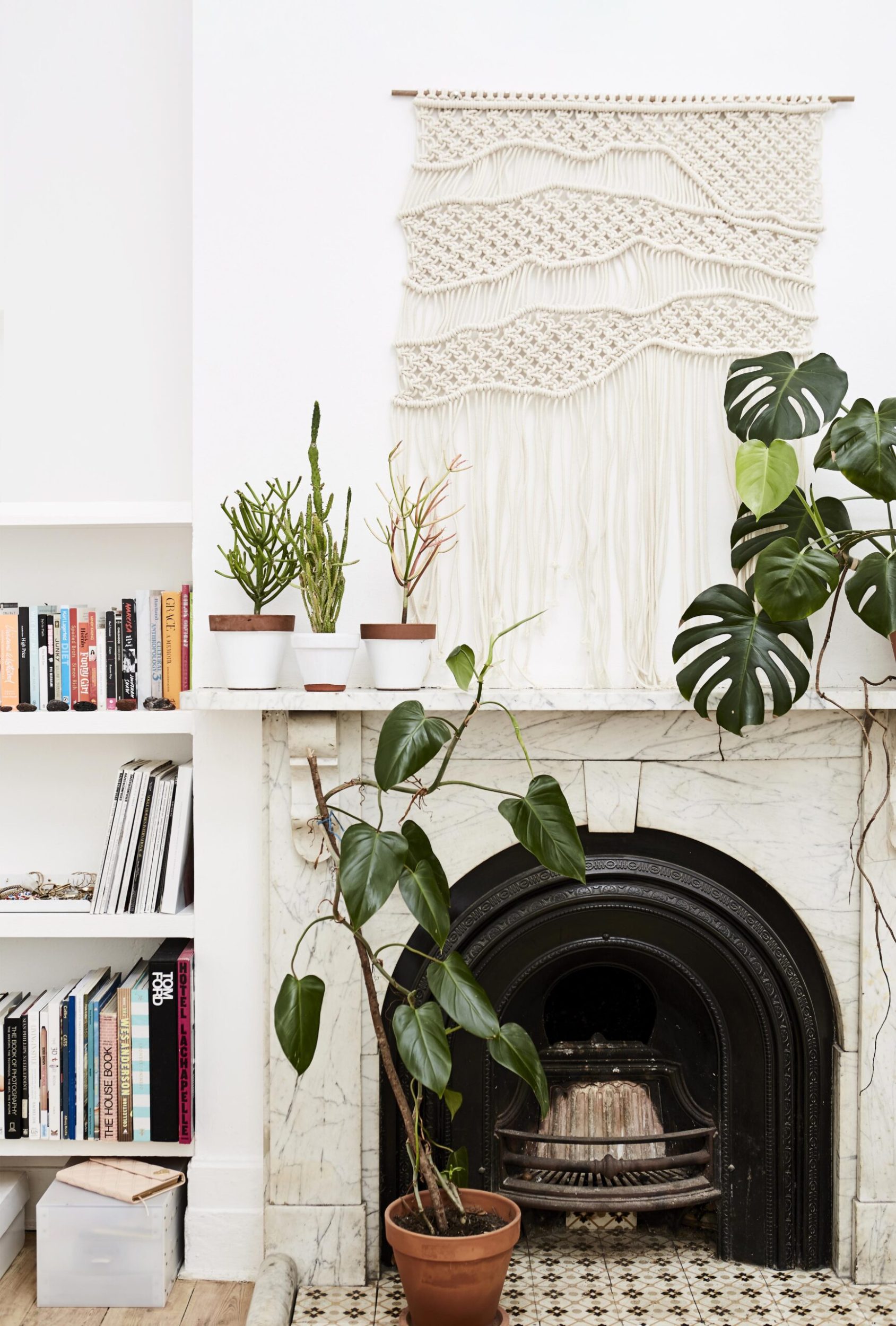 Macramé wall tapestries used to be a 1970s interior staple but we've (thankfully) moved on from those ubiquitous owls and Santa Fe sunsets. A beautiful wall tapestry such as this brings a graphic and contemporary character to a space – more wall couture than hippie craft.
3 Macramé hanging planter
A well-placed hanging indoor plant (or three) is a joy to behold, never mind the mental and health-giving benefits of being surrounded by greenery. Here, a variety of macramé hangers in sophisticated black are the perfect counter to the simple, modern glass bowls filled with lush, leafy plants, their roots intriguingly exposed.
4 Roped macramé chair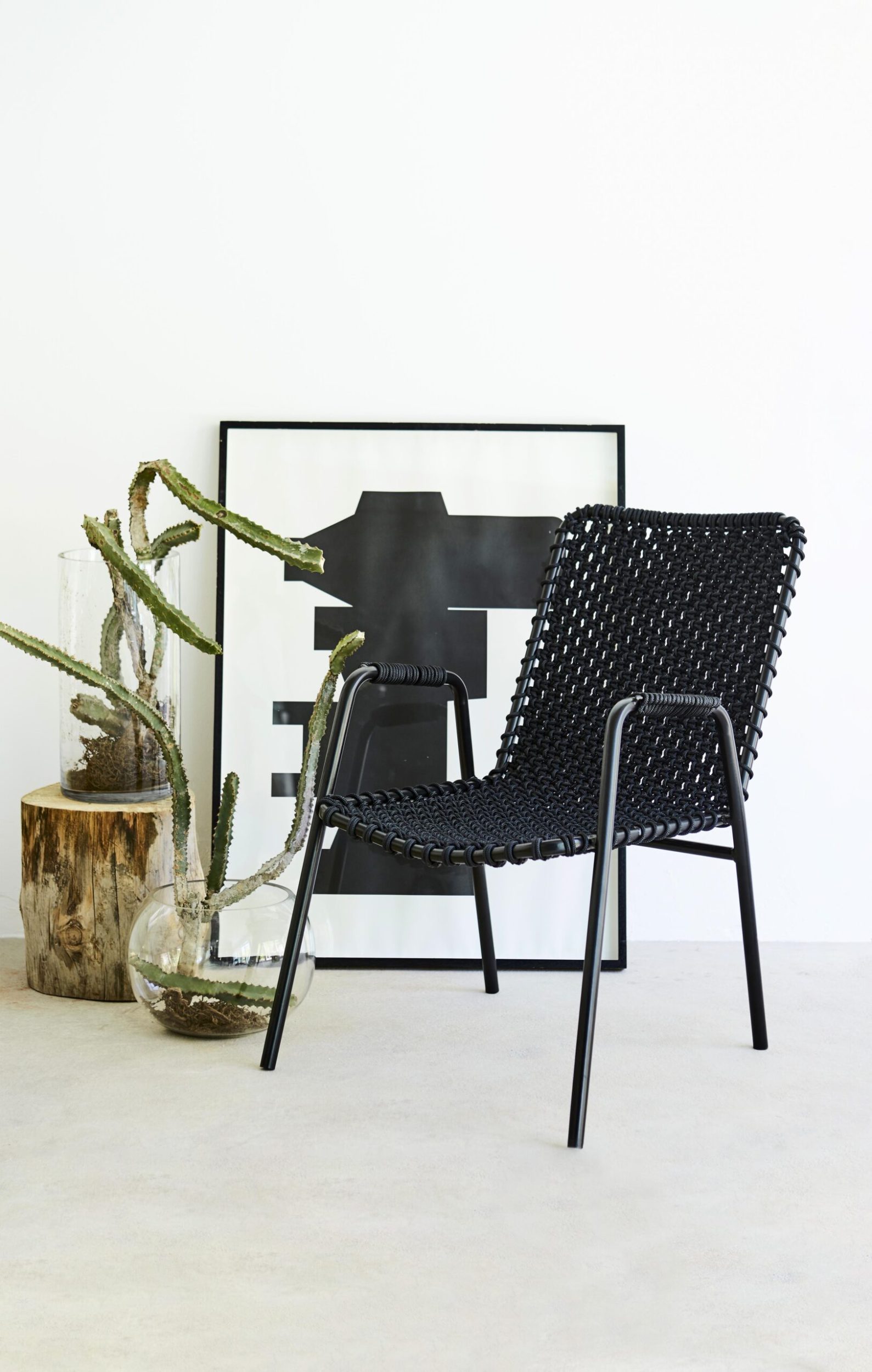 Unexpected combinations of techniques and materials make for clever design, as embodied by this modern chair frame (above), which has been upcycled with a macramé seat in an elegant, simple knot and cuff detailing on the arms.
5 Macramé wall tapestry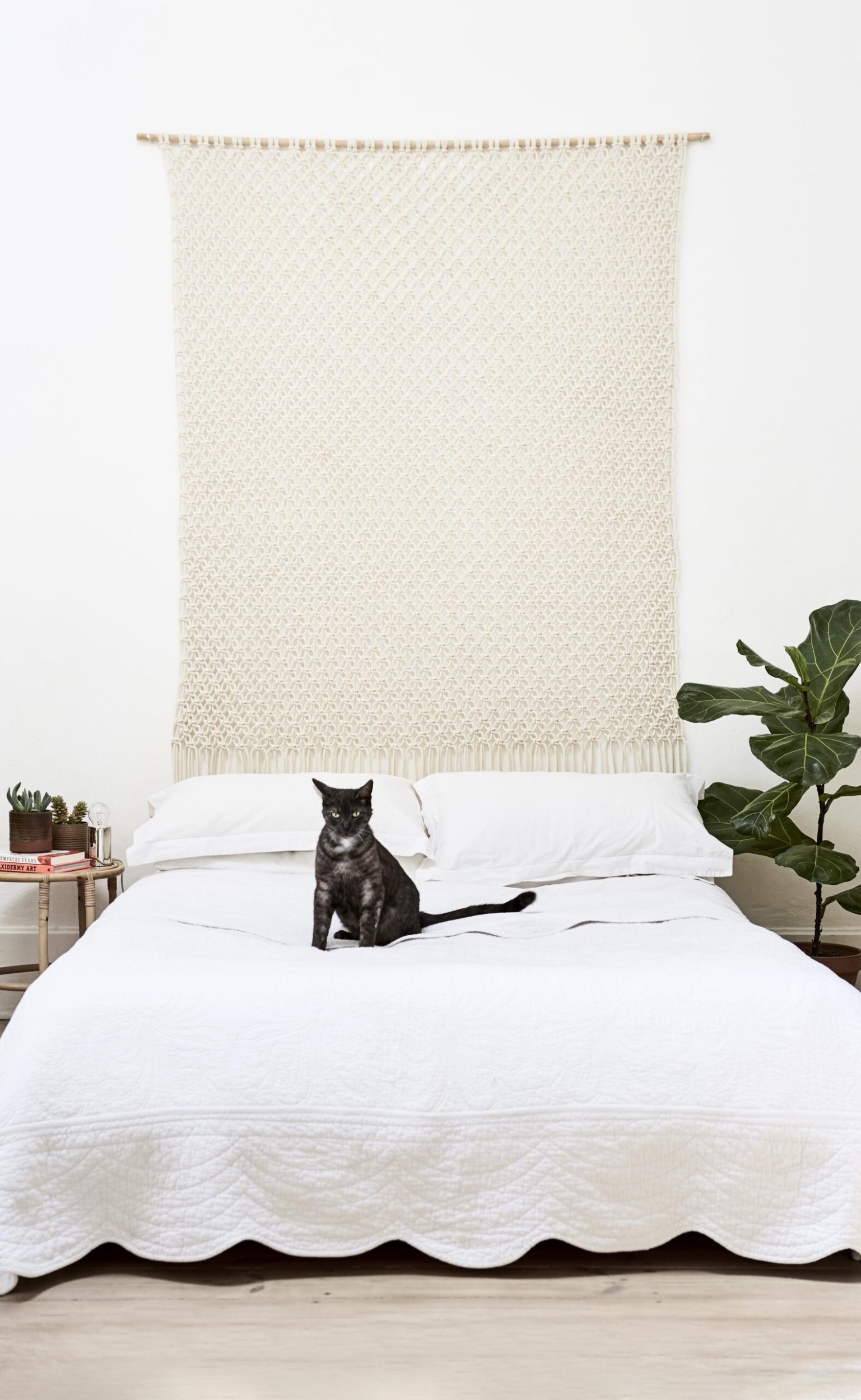 A woven tapestry will add character and texture to a space and is a great way to focus attention on a specific area. This pared-down bedroom has the balance right for a modern bohemian feel – the textured macramé wall hanging contrasts warmly against the crisp white bedlinen and the dark and glossy green of a houseplant.
6 Macramé table runner
The organic, handwoven texture of a macramé table runner is a nostalgic antidote to its machine-made contemporary equivalents. A combination of several types of knots and fashion-inspired fringing make this a conversation piece.