Trailblazing drum and bass star MC Tali, AKA Natalia Sheppard, spins a yarn about her journey from Taranaki farm girl to history making, global sensation.
Natalia Sheppard has made a lifelong habit of doing things people told her she couldn't. She became the country's – and one of the world's – first female drum and bass MCs when everyone said it was impossible. She shrugged off small-town beginnings to become an internationally acclaimed artist and, when Covid-19 all but annihilated her touring schedule, she turned her attention to an old album and a new film instead.
DnB (drum and bass) fans will know her as MC Tali, whose debut album Lyric on my Lip recently turned 15. To celebrate the milestone, it has just been rereleased for the first time on digital platforms. It's accompanied by a documentary, available to watch on YouTube, about Tali's rise in the music industry, comprising old tour footage and interviews shot on cell phones during lockdown because she's simply the kind of woman who finds a way.
"Lockdown actually was hugely productive for me. I was really creative," she says. "I started working on new music, and my husband [Benn Rolls-Sheppard, who she married in 2010] and I found that we just love being together and we're each other's favourite person, which was so nice."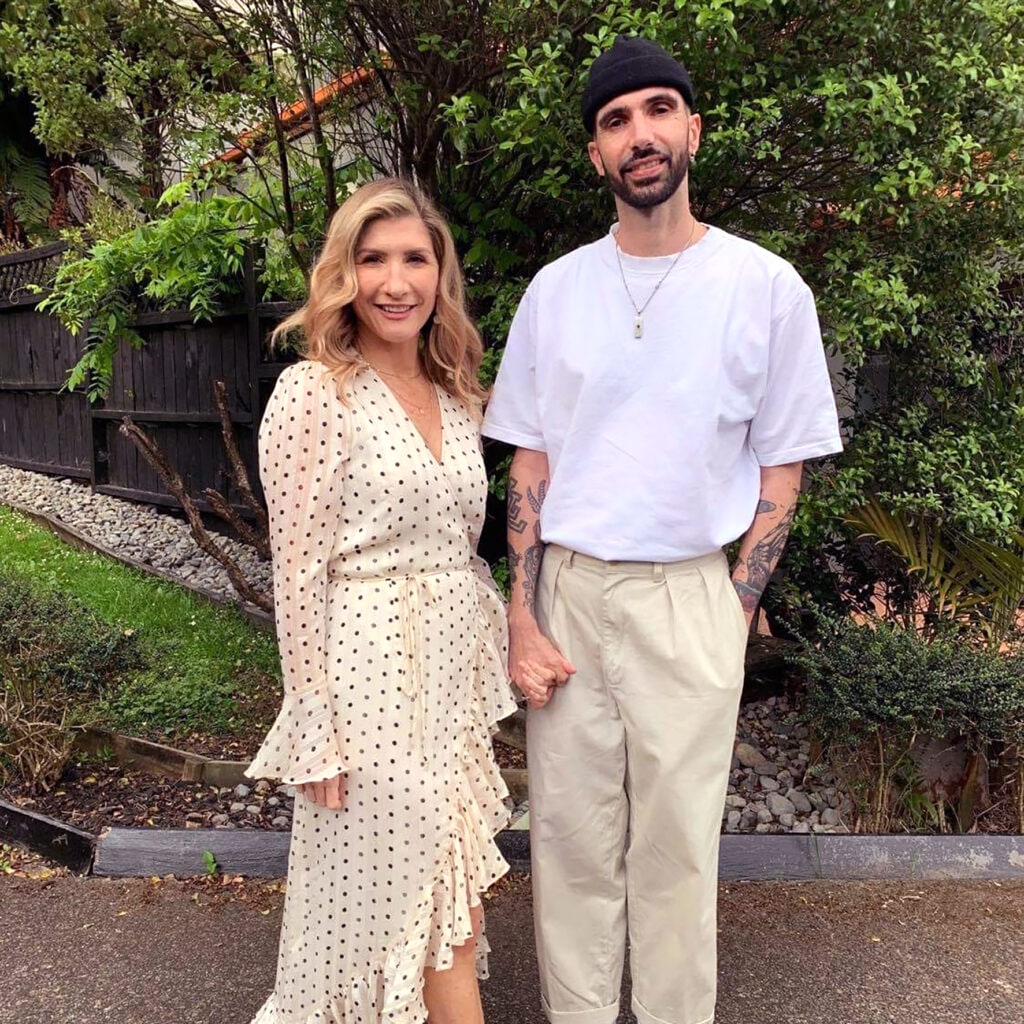 The album rerelease was simply a matter of timing and getting the rights sorted, but the doco was fate. While searching for her record label contracts, Tali happened upon some VHS tapes with her old tour footage on them and thought, "This s***'s gold!" That, plus finally having the free time to get it made, was all she needed.
When we meet at her home on Auckland's North Shore, she's working frantically, sending emails and followup texts before our interview officially starts. When she finally puts her phone down, it's with a deep sigh and many apologies. She seems tired, but ecstatic, buzzing with energy.
The first time I met Tali was in 2018, when she was launching her album Love & Migration. Back then, she just seemed tired. Tired of grinding, tired of finding success overseas while fighting to be heard here at home.
Today, it seems, things are becoming less of a fight. She won her first New Zealand Music Award (or Tui) in 2019 for Best Electronic Artist and now media are banging down her door to discuss the documentary. But this, unbelievably, is her first-ever magazine feature.
In the drum and bass world, Tali is a legend. Not only was she DnB's first female MC, she was also the first-ever MC to make her own album. Here in New Zealand, she paved the way for other acts, including Shapeshifter and Concord Dawn. She's released seven albums, as well as a hip-hop mixtape and even a children's album. She's toured the world and played major international festivals and, before returning to New Zealand from the UK in 2011, she won best MC at the Drum & Bass Awards three years running.
In between all that, she's done everything from publishing a novel to video-game voiceover work and composing for a West End musical.
It's a hell of a life for a girl from a farm in South Taranaki. Tali, 44, grew up in Awatuna with her three siblings, her artist mother Margaret Scott and her dairy-farmer-turned-property-investor father, Ian. She spent her days "playing in rivers, climbing trees."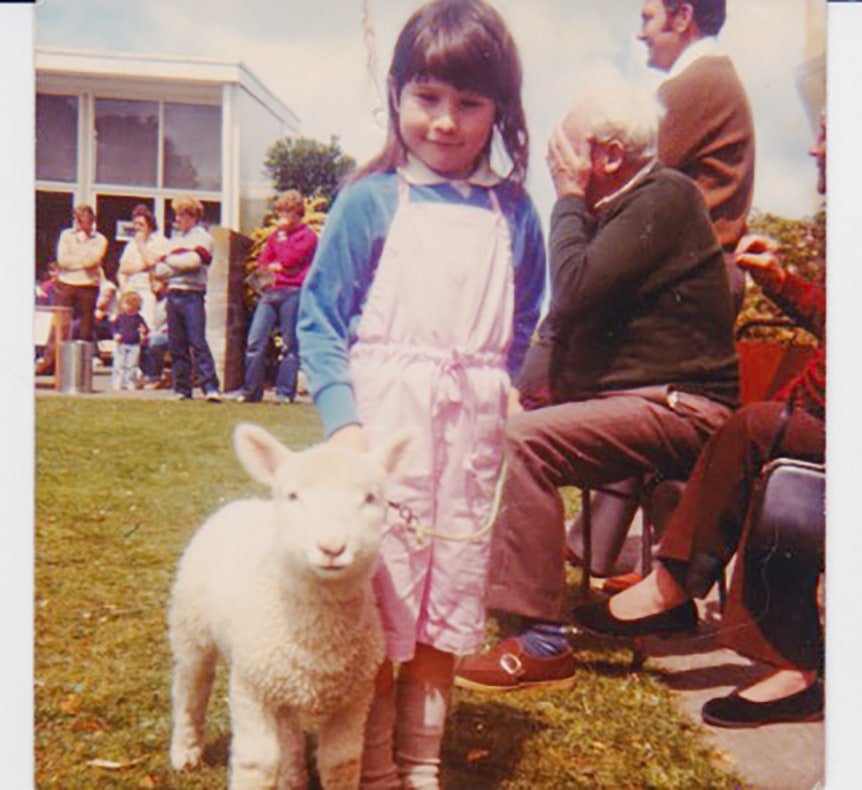 I would make up poems and stories and write raps and thank-you speeches for when I won my music award.
"My family loved music. My dad and mum used to throw house parties and everybody in the community would come and get absolutely wasted and have singalongs – you know, that typical country thing of everyone in the garage, singing and conga lines out the front door. Then there was me, dancing in the lounge with my nightie on and falling asleep with my head against the speaker. That was my life."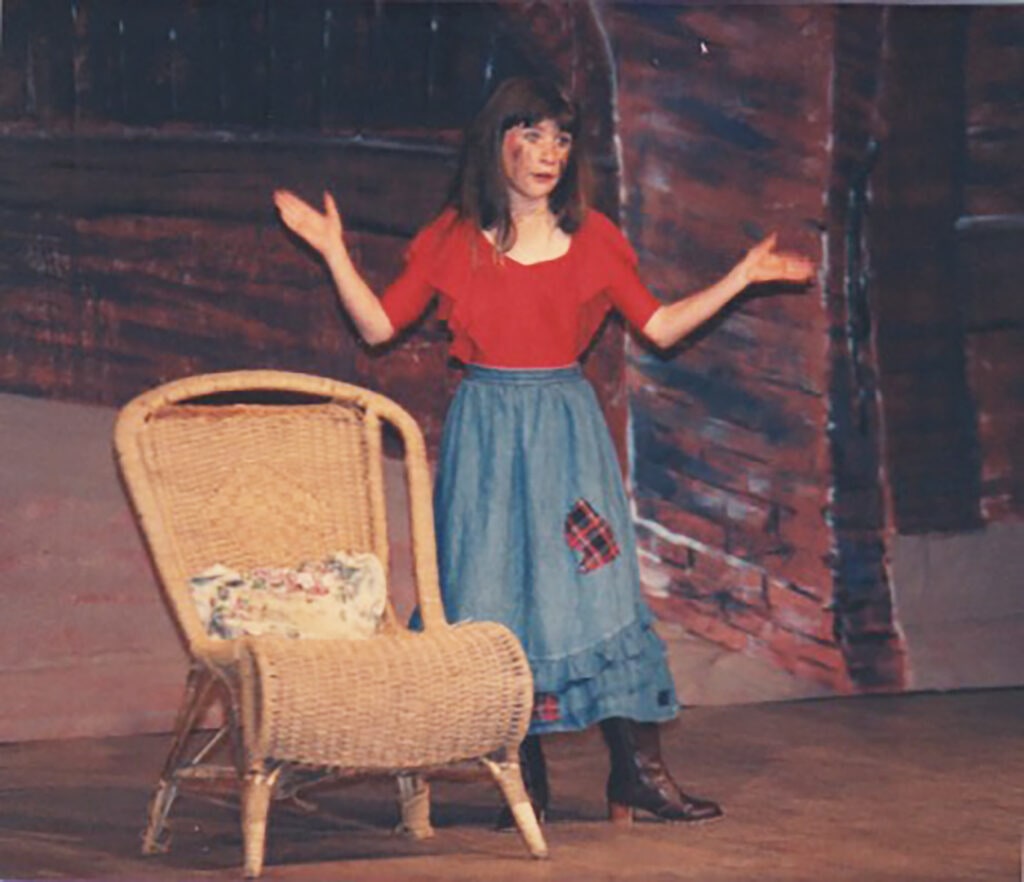 As a kid, Tali developed a love of hip hop, but DnB didn't come into the picture until she discovered clubbing during her time at Victoria University of Wellington, where she studied English, film and theatre. The obsession set in when she moved to Christchurch to attend NASDA (National Academy of Singing and Dramatic Art) and, walking home with her flatmate one night, happened upon her first real rave.
"I was like, 'OK. This is my tribe.'"
I found my people; everyone was different colours, different sizes and just raving out.
"I always felt like I kind of skirted on the outside a little bit, but when I got into raving, it was like I was fully on the inside."
Growing up, Tali always knew she was headed for a career in performing arts, she just didn't know if it would be acting or singing – not until her mum entered her in the TV talent contest Showcase when she was around 22.
After winning her heat and the semi-final, "I was on my knees in the toilet, praying – back when I believed in God – going, 'Dear Jesus, if I get a placing, I will take this as a cue that you wish me to pursue music. If I don't, I'll go back to drama school and I'll pursue acting,'" she laughs. "I needed a sign."
And she got it. Her third-place prize was a trip to the UK, which she and her boyfriend at the time, a DJ known as Mosus, turned into a "drum and bass pilgrimage", visiting the legendary spots of the genre, and seeing as many acts and meeting as many people as they could.
The pair used those connections to start their own DnB promo company, putting on local and international rave events back in Christchurch. The contacts Tali made would prove invaluable and the company became a huge motivator for her to succeed.
When she told Mosus she wanted to MC, he said, "If you're going to do this, it's not enough to be good – you're going to have to be great. People are going to really judge you because: one, you're my girlfriend; and two, you're the only girl who's choosing to do this in New Zealand."
Tali recalls, "He was very much about image and how we were perceived and it was very, very clear to me that, if I was going to do this, I had to be good because I couldn't embarrass him or myself." While she describes his ultimatum as "quite s****y", Tali says it did make her better.
"It perpetuated this need within me to be good – to be really good. So I practised and practised and practised, and I could even see he was quite surprised by the way I sounded. He was like, 'Hmmm OK, we could be on to something here.'"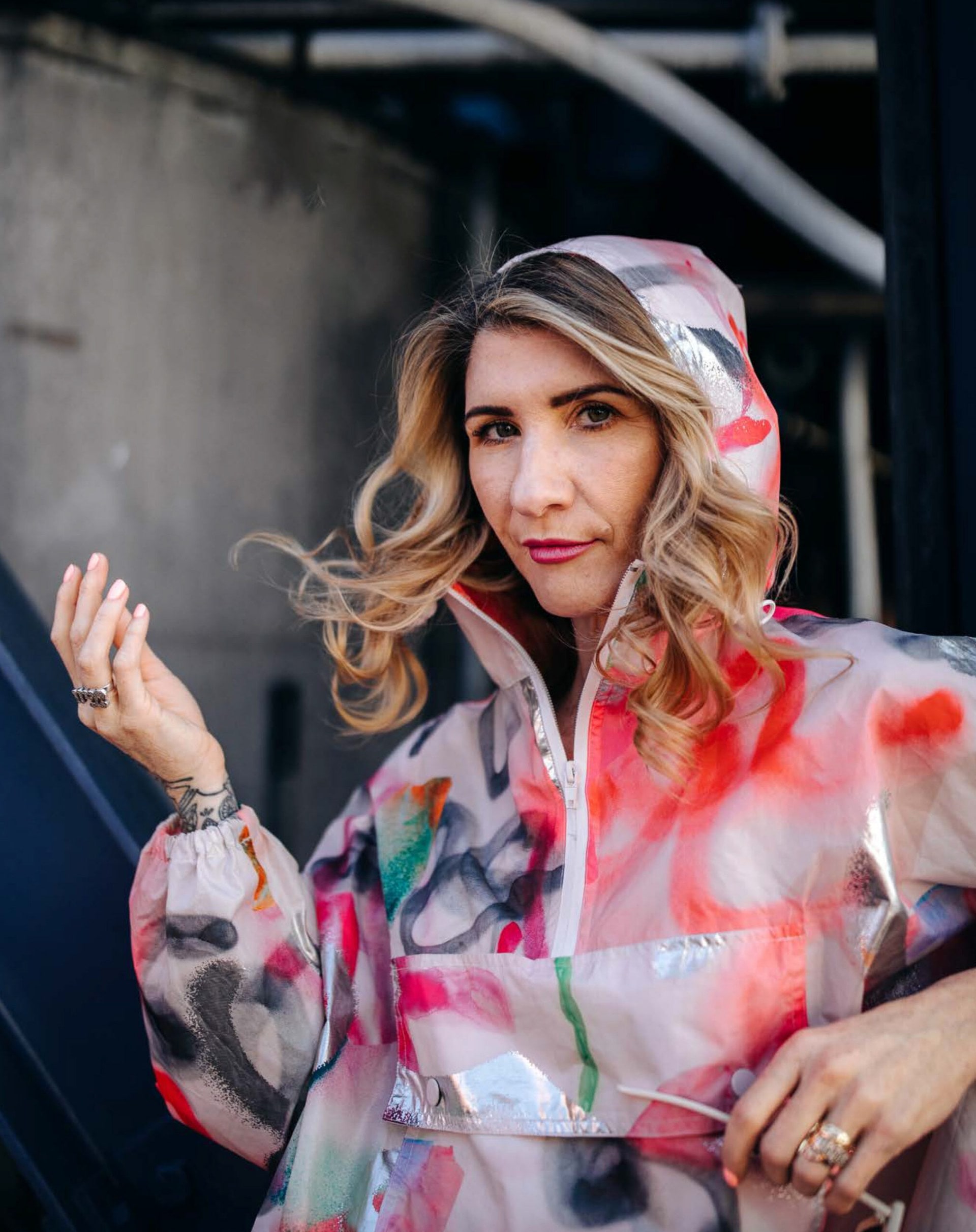 She played her first gig at Bath Street in Dunedin in 1998, a town where no one knew her, before taking to the stage in Christchurch, including a life-changing gig where she MC'd for acclaimed London artist DJ Bailey.
After that, she "had the kudos" and started getting regular bookings before realising she'd gone as far as she could go in New Zealand. Her relationship had reached its limit too.
"My boyfriend and I became more like business partners. We worked really well together, but as a couple we just fought like cats and dogs," she says. Once I got my confidence, I was just like, 'Nah, I don't really want you telling me what I can do and not do anymore.'"
So she moved to Australia and embedded herself in the DnB scene there, which provided a chance encounter with renowned DJ and producer Roni Size. She showed him what she could do and told him, "I want to sign to your label. I want to be an MC. This is my dream." He signed her six months later.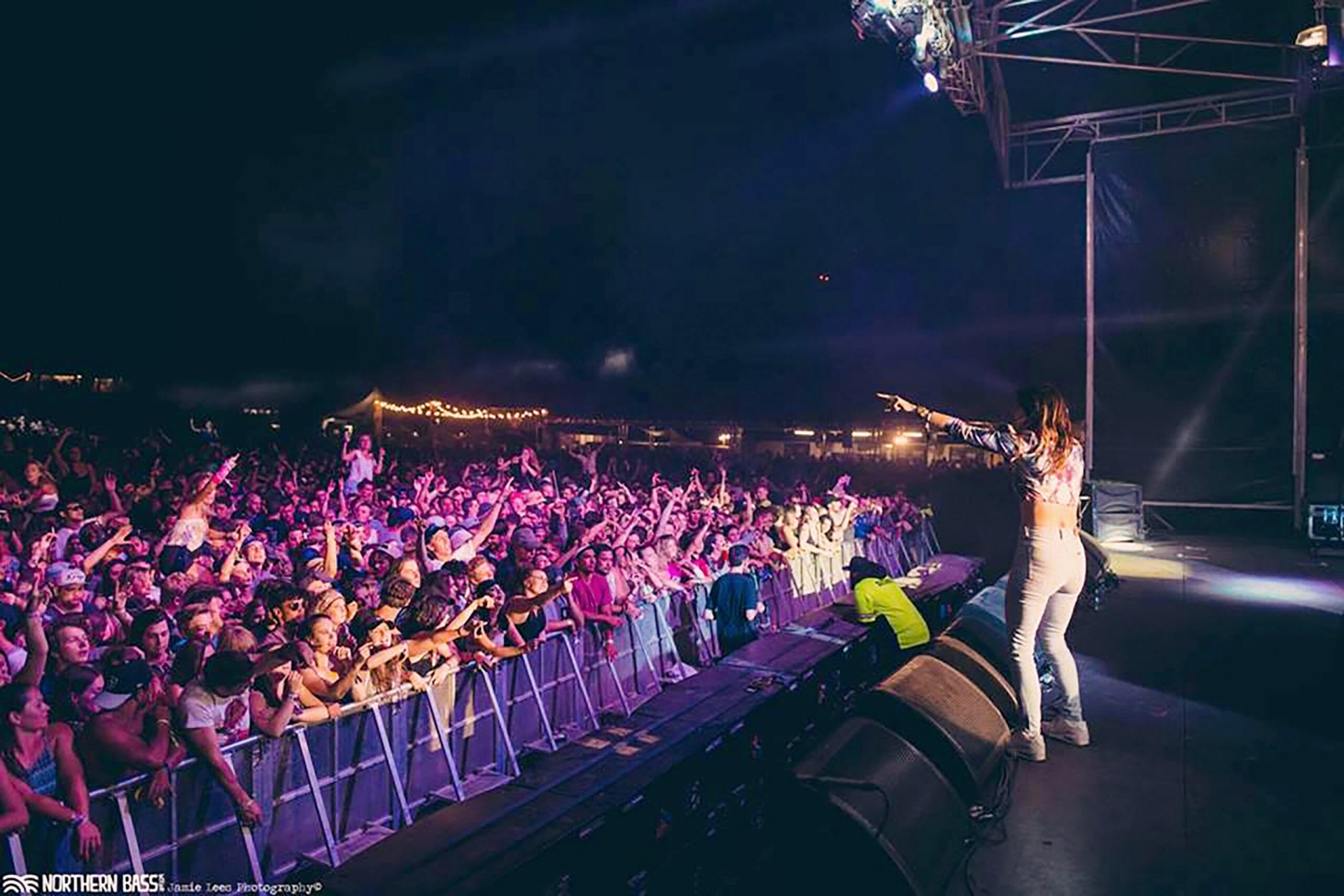 "I've always been very confident on the outside and very insecure on the inside," she says of her bravado. "When you're young, you have a lot of confidence, like you can do anything, but I think you just get old, don't you? And life, society, people, relationships and various things, they wear you down.
"I am insecure, but my desire and my ambition outweighs the insecurity. I have this constant need inside me to achieve and leave a legacy. I think a big part of that is because I don't have children and can't have children."
Earlier this year, Tali was diagnosed with endometriosis after suffering its effects for 25 years. Her life was too busy to comprehend something might be really wrong, she says. Besides, many of her friends suffered in the same ways.
"But it was this year that we struggled to conceive. We hadn't really tried that hard, but I just thought, 'It seems so easy for everyone else.' It was like, 'I'd better go and have a look at what's going on.'"
She ended up having surgery to remove the endometriosis where it was affecting her fertility, but she believes it's now too late for kids, due to her age.
"I kind of wish I had gotten diagnosed earlier, but I also believe everything happens for a reason," she tells. "I've been so career-driven since I moved back from the UK. I've effectively had to start again from scratch, building my reputation back up to what it was – and more than what it was – when I left, and I couldn't have done that if I had kids, I don't think. So writing books and doing albums and all of that stuff is leaving a legacy."
On top of her most recent projects, Tali's been trying her hand at production and hopes to release new music next year.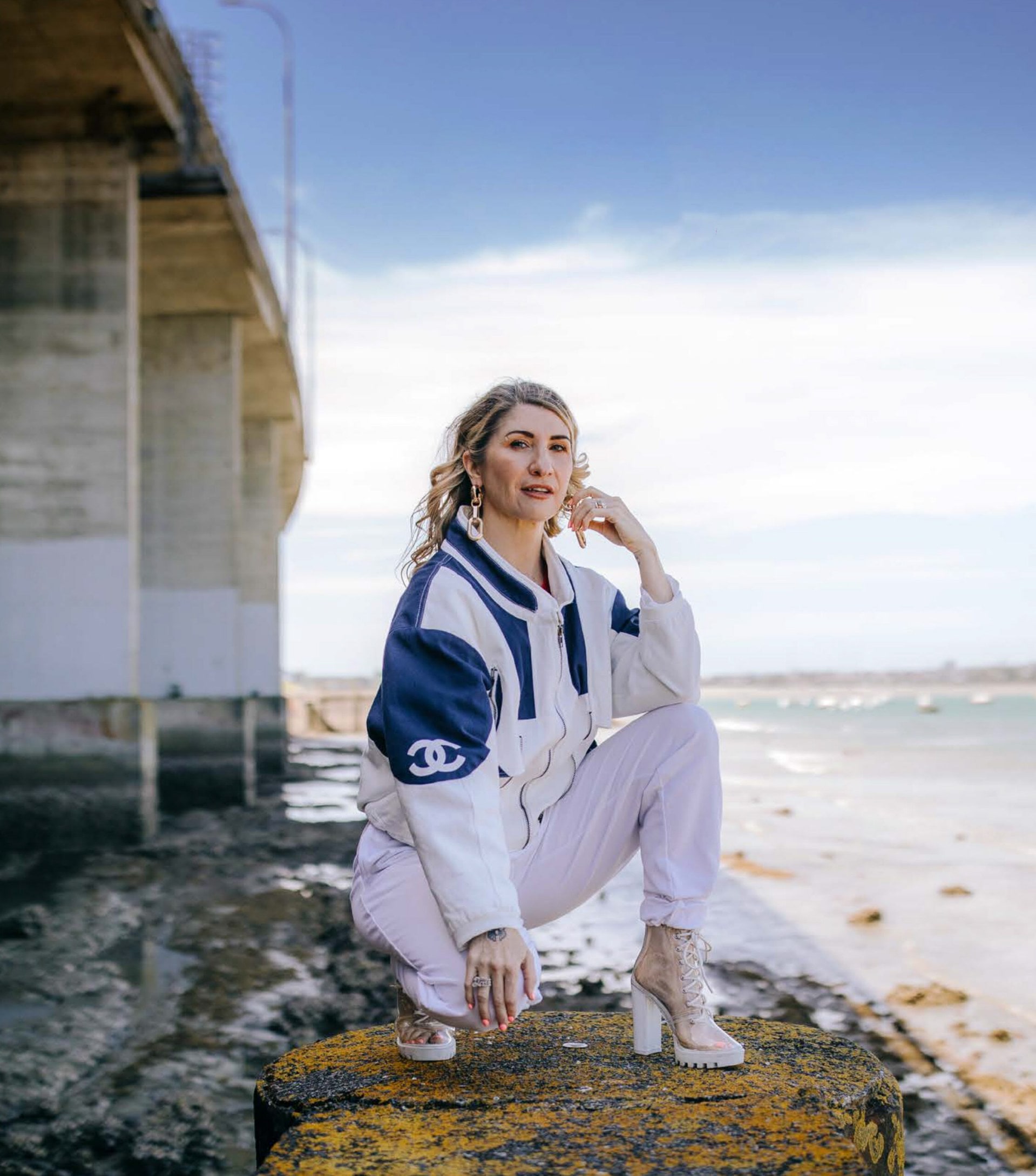 Alongside her longtime collaborator, DJ Aroha, she's also heading the #NotForYou movement against sexism in the electronic industry. And perhaps most importantly, she's looking to do more artist management and has been mentoring school students to encourage female DnB hopefuls to join her in a space she's occupied alone for many years.
"I'm feeling pretty stoked. It's pretty amazing to be coming full circle and celebrating the rerelease and music managing for the first time, and also putting out this little arthouse, niche doco. It's a love letter to friends and family and fans who have followed my career, who loved the album or who have supported me," she reflects.
"It's so funny because I'm the oldest I've ever been, yet I'm the busiest I've ever been. And, you know, I'm still rocking the stage with people 20 years younger than me, so that's pretty cool."