The Deck by Fiona Farrell: the country's first post pandemic novel. From the gifted hand of a brilliant author whose past novels have won her numerous awards comes a novel that knits together the hectic weirdness of the pandemic with the random togetherness of friends.
Set against a backdrop of stunning scenery on the eastern coast of the South Island, a group of friends gather in a country house to wait out the pandemic. Over the ensuing nights they entertain themselves by telling stories that facilitate true confessions, reveal romances and litigate old betrayals.
Characters are revealed in beautiful and surprising detail like some ancient scroll as the protagonists are forced to re-evaluate whom they love and what matters most. What starts off as a kind of parlour game becomes something more weighted and more significant as the outside world presses in.
Using the form of Giovanni Boccaccio's 14th century masterpiece, The Decameron, The Deck is both elegiac and funny. Fiona Farrell has an ability to summon other lives and has delivered a novel out of the darkness of our lived experience and spun it into gold.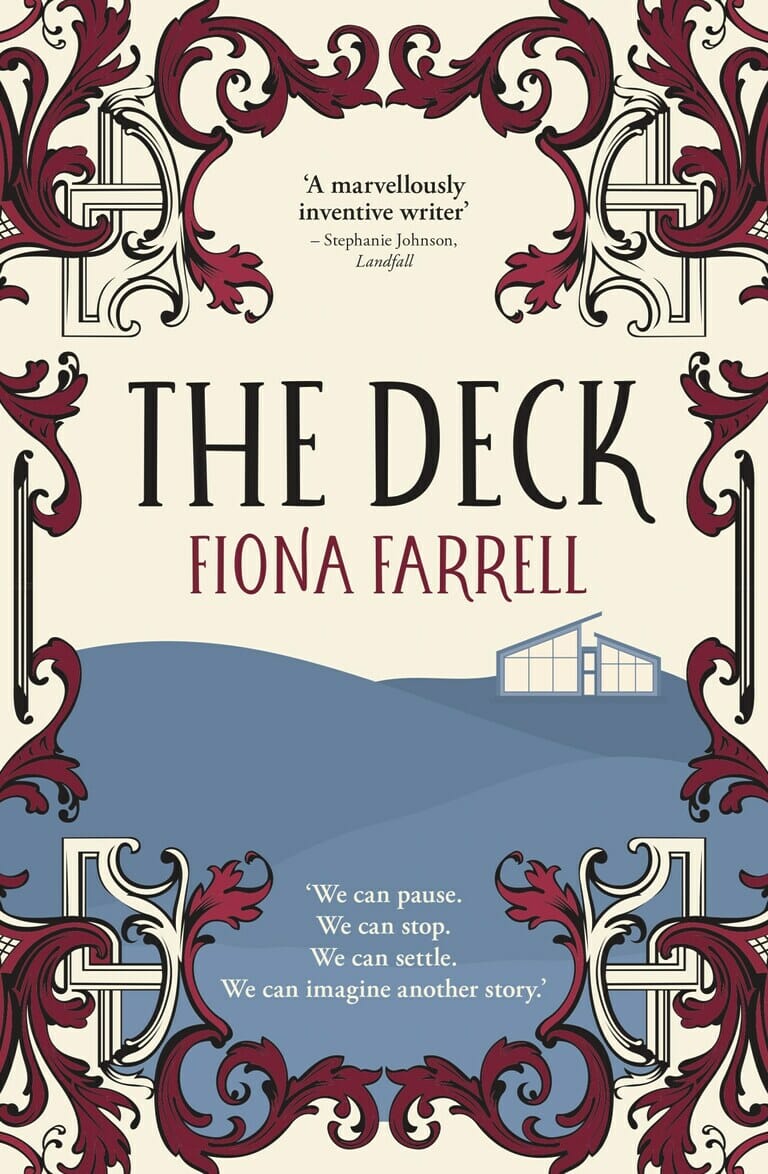 Related Article: Romantic Comedy Book Review