With the zingy pops of blackberries, the key to this throw-together tart is to load it up with vanilla ice cream.
Serves 4
Ingredients
1 sheet puff pastry
2-3 small apples – mixed varieties
1 cup blackberries, fresh or frozen
1 tablespoon plain flour
1 tablespoon raw sugar
1 tablespoon vanilla extract
1 vanilla pod, split
Egg, whisked with a fork for egg wash
Ice cream to serve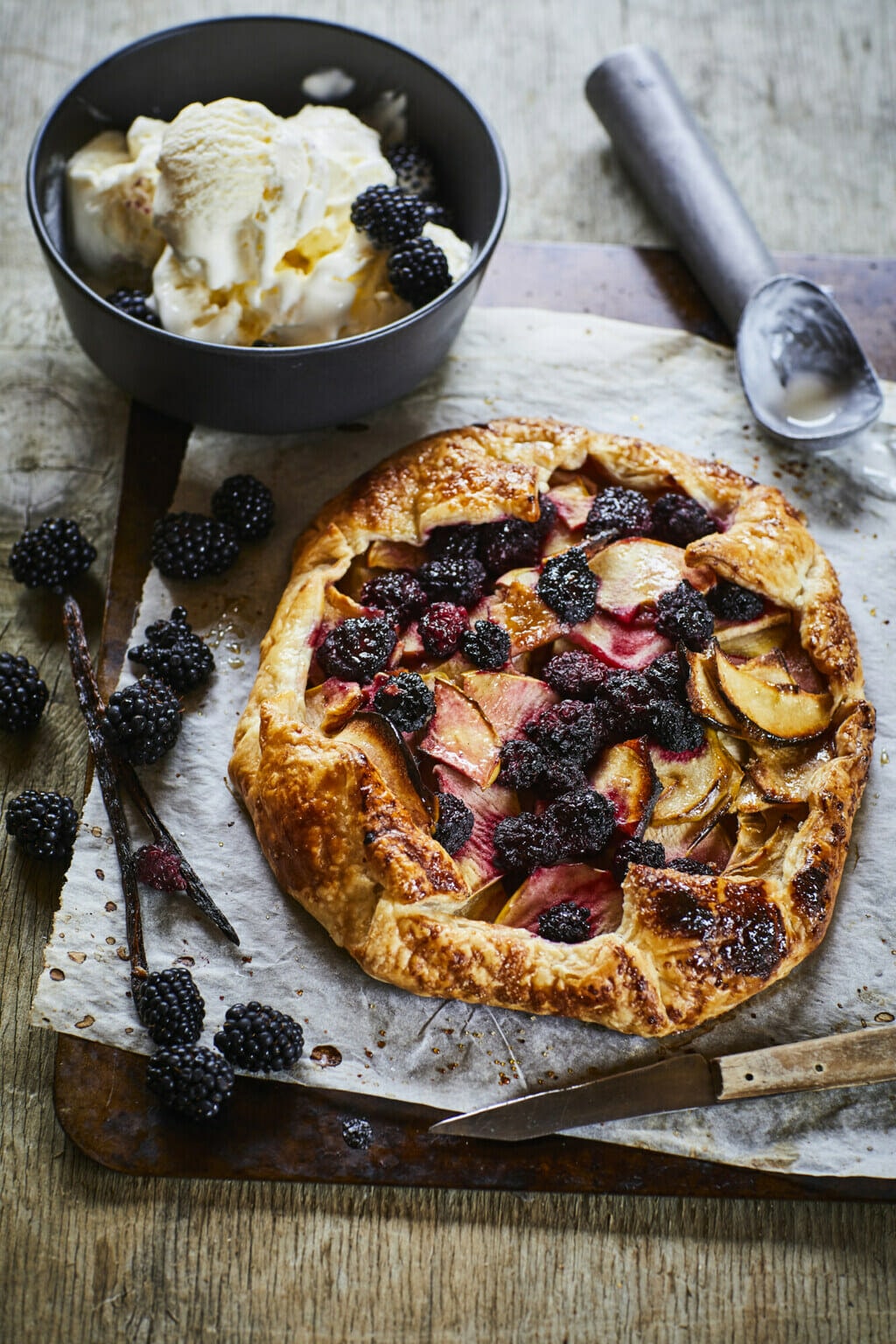 Method
1. Heat oven to 200°C. Line a tray with baking paper.
2. Roll pastry slightly thinner than it comes. Transfer to lined tray.
3. Slice apples very thinly – I use a mandolin. Gently toss with blackberries, flour, sugar and vanilla extract and pile onto pastry. Tuck the vanilla pod into the filling.
4. Crimp and fold the pastry edges to encase the filling. Brush exposed pastry with egg wash.
5. Cook until pastry is puffed and golden brown – about 40 minutes. Place tray directly on the base of the oven for 1-2 minutes, which ensures the bottom is cooked.
6. Serve with softened vanilla ice cream and eat up!
Nici's note:
Pastry takes a bit of cooking and lots of people tend to undercook it. Don't be afraid to leave it in until it's beyond golden brown.