Kāpiti Island is John Barrett's tūrangawaewae. His family business runs tours to this special place, sharing its history and natural beauty with visitors, who can get close to the abundant native birdlife.
John Barrett is the director/tour guide/cook/boatman and Kaitiaki of Kāpiti Island Nature Tours, one of only two companies permitted to take visitors to Kāpiti Island.
What is your favourite place?
Waiorua Bay on Kāpiti Island.
Why is it so special to you?
It's my tūrangawaewae, where my whānau-hapū-iwi spring from and exert their mana. That means it's where we experience ūkaipō, our sense of real home and source of sustenance. If I could sum it up, I'd say Waiorua Bay is our "mother's milk".
I've been lucky enough to have watched Kāpiti Island transform from a farm into a haven for our most endangered fauna and flora and marine life, which is why it's also special to me. It now looks as if we're likely to move to a more hapū/iwi-centred partnership with the Department of Conservation for the long-term management of Kāpiti Island. I believe this will become a model for contemporary kaitiakitanga and conservation.
What do you do there?
Increasingly, I'm doing less and thinking about retirement! Together with my sister Amo and wife Susan, we established Kāpiti Island Nature Tours at Waiorua Bay in 1999. In those days, we did everything ourselves, from building the main lodge to marketing the tours and developing the glamping site.
These days, I'm increasingly in awe of the way my children, whānau and the team are running the business, providing great manaakitanga and demonstrating great environmental practice or kaitiakitanga.
We simply invite visitors and guests to become part of our whānau for the duration of their stay. It could be a day trip or overnight, where they stay in one of the glamping tents and go Kiwi-spotting and immerse themselves in the wonderful natural environment, where you can get close to saddlebacks, kāka, kererū, kākāriki, bellbird and tūī. And then hear the team's kōrero on the conservation and whānau history of the Island. By stepping back a bit from the day-to-day running of the operation, it allows me more time to engage with both visitors and family.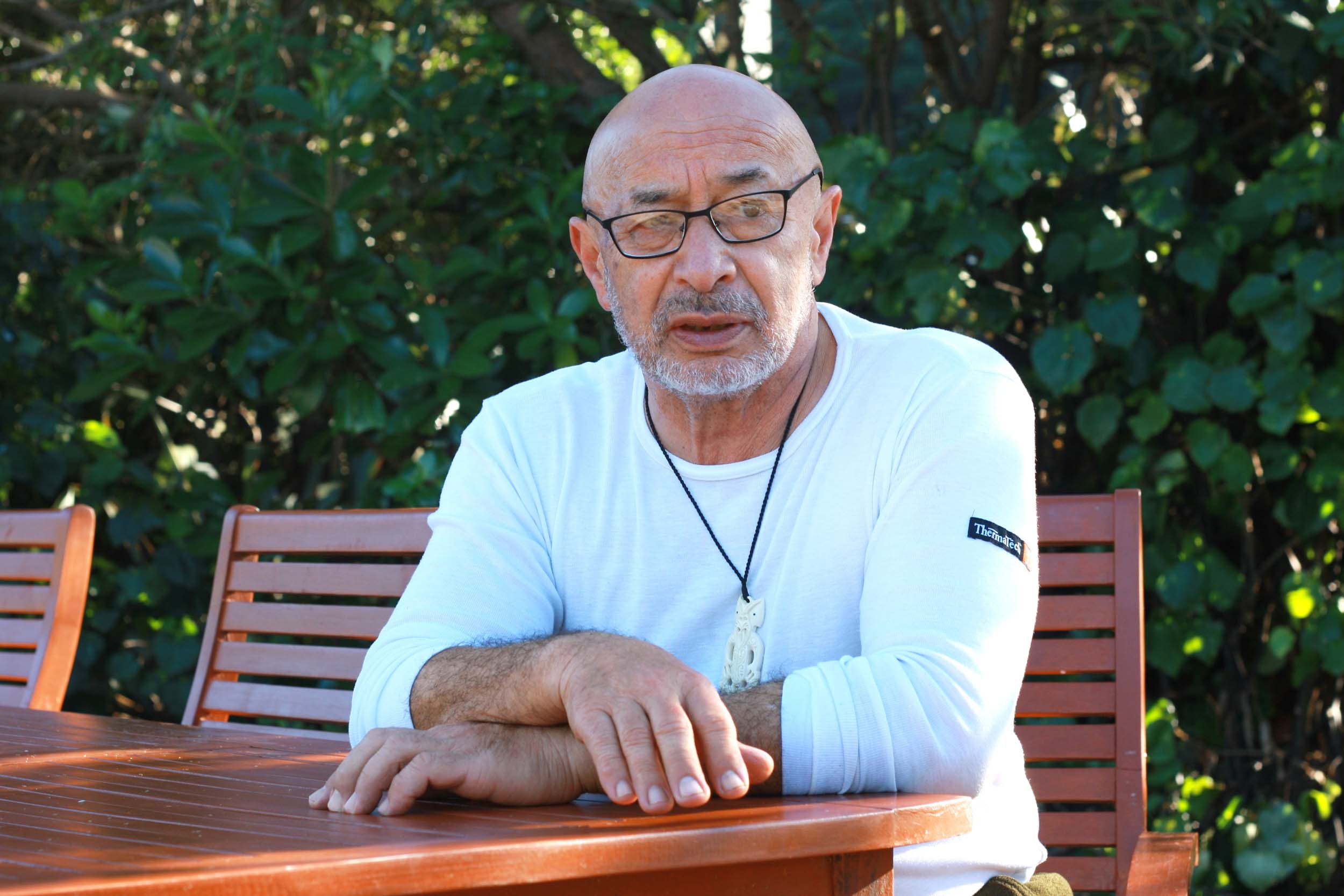 Why would you recommend people visit Kāpiti Island?
I would say this, but all Kiwis should make an effort to visit Kāpiti Island because it's a rare treat to be able to interact with our natural heritage on such a large scale, and to have contact with endangered birds, including kiwi, in a pest and predator-free forest that supports such a multitude of creepy-crawly species. Plus Kāpiti Island shines a light on so many aspects of our rich national cultural heritage, from Māori whaling to farming and conservation, all of which provides a great historical narrative.
The guides and staff make visitors feel at home, informed and cared for. A Kāpiti Island visit is for those seeking an authentic experience without too much discomfort.
What about the rest of Kāpiti? What are your favourite spots there?
The mouth of the Otāki River. It's rugged and regularly changes from calm and smooth to rough. I spent many days there in the 1950 and 60s, growing up fishing with old uncles and aunties, cooking herrings and flounder on the driftwood fire and admiring the view towards Waiorua Bay. Also driving north from Wellington on the "old coast highway" coming out of Pukerua Bay village and having the vista of Kāpiti Island and the whole of the Kāpiti Coast spread before you. It never fails to make me smile, it's such a spectacular sight.