Abhi Chinniah was raised in East Coast Malaysia and now resides in Aotearoa. She is a self-taught photographer and writer who has channelled her talents into shedding light on the diverse and often overlooked stories of New Zealand's immigrant communities. Her current project, 'A Migrant's Path', follows the stories of migrants and how these groups seek out belonging when separated from their roots. The work which  was acquired by The National Library NZ is about to open in Queenstown. Abhi talks to WOMAN about the show and how it intersects with her own lived experience.

'A Migrant's Path in Queenstown': September 29 – November 19, 2023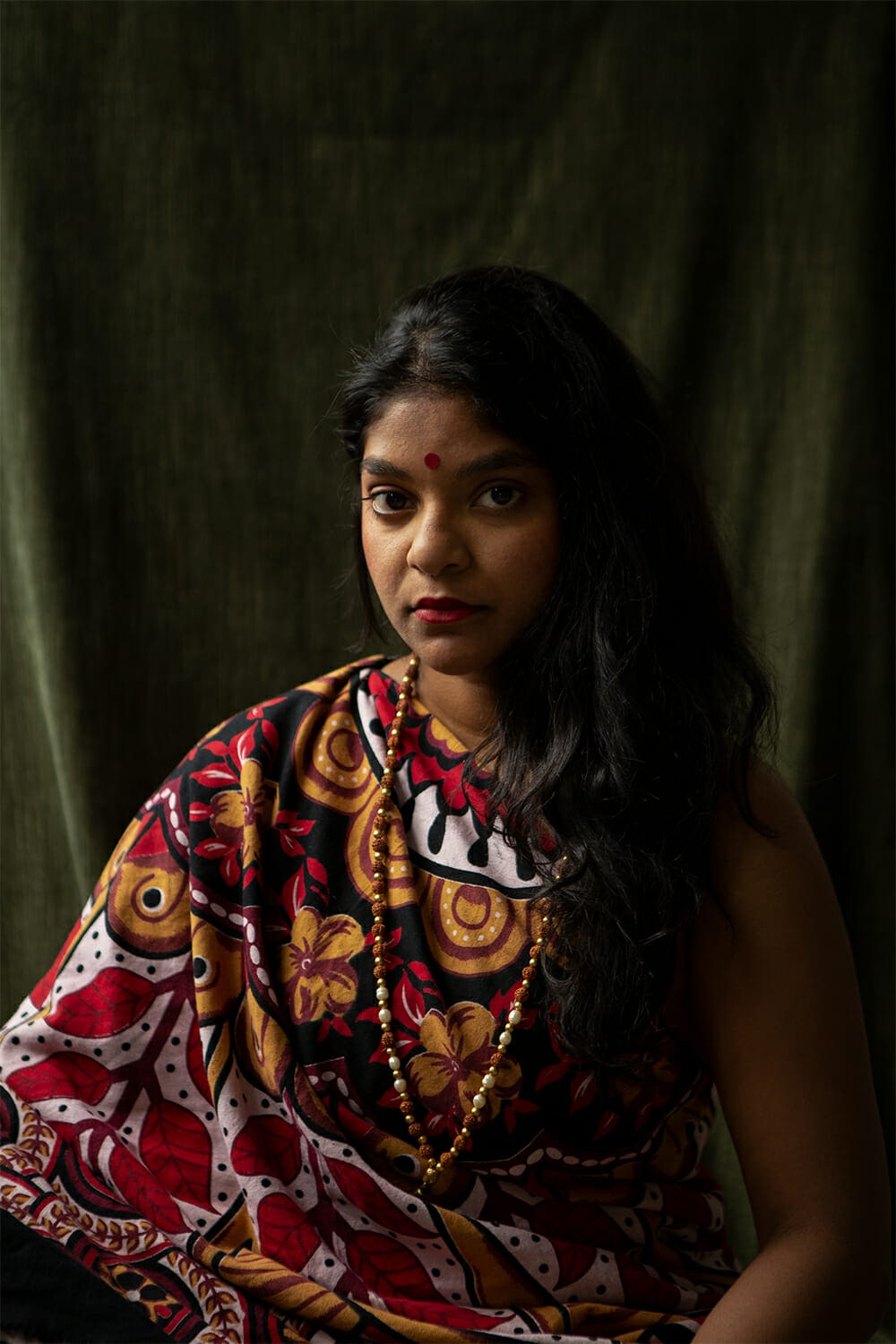 Tell us about the inspiration behind your debut photograph series, 'Light Skin Dark Skin' and what message or stories you aimed to convey through it?
Light Skin Dark Skin used portraits to explore the journeys women have to take as a result of the colour of their skin. This photoessay echoed my own lifelong experiences with colourism, and being introduced to skin lightening creams at the age of 7. The core message of Light Skin Dark Skin was skin colour discrimination – known as colourism-, and what these experiences look like for women of different skin tones. There was discussion on reverse colourism too, and exploring how women of lighter skin tones were perceived in their community of predominantly dark skinned people. This was particularly an important perspective for me to share as my mother is light-skinned and people would often draw comparisons between my dark skin tone and hers, in disbelief that she could have such a dark-skinned child.
In 2022, I would revisit Light Skin Dark Skin and create Melanin Rising, which delved into media representation of dark-skinned people, the use of skin lightening creams and peoples experiences with skin discrimination. You can discover more of Melanin Rising via its dedicated website www.loveyourmelanin.com
Colourism has existed in my life since I was a baby and is woven into all of my work as a photographer.

Your work often focusses on marginalised voices particularly women of colour and migrant communities. How do you approach the process of capturing their stories and experiences through your photographs?
The creative process is a deeply personal one for me. There is a lot of relationship-building and fostering connection between myself and the portrait sitter. I particularly enjoy curating the feel and look of the photo shoot, and the process of that is hard to explain, but I'll often have a strong visual idea of what I want to do and try to bring that to life in a still image.



"A Migrants Path" explores the stories of migrant groups in Aotearoa. What are some of the most memorable or impactful stories you encountered during the creation of this photo essay?

The most memorable experience from A Migrant's Path was me finding more confidence through my art, and I feel like this is reflected in the portraits of this series. It also helped me realise that I wasn't alone in my migration journey and the experiences that I have had. Every story from A Migrant's Path, as well as my other photo essays, are impactful and meaningful; however, one that stayed with me was words from Soph Chin, who is a New Zealander of Chinese heritage, being a 5th-generation Kiwi born in Tamaki Makaurau, Auckland, with strong links to the Otago region, where her paternal family initially settled. She said, and I quote:
"Sadly, New Zealand still struggles with racism, even if we as a country at least have the good grace these days to be embarrassed about it and mostly apologise when called out. My New Zealand European friends are appalled when I tell them that people have yelled at me from cars to "go home", complimented my English (my first and only language, spoken with a very strong Kiwi accent to boot), insisted I couldn't just be from Auckland (the infamous "where are you REALLY from?") or greeted me with 'Konnichiwa' – but overwhelmingly when I speak to other non-white New Zealanders, regardless of whether they are first or fifth generation, this is a shared experience and no-one is surprised as it's been happening since primary school.

Despite this, I am incredibly thankful that my forebears came seeking a better life for themselves and their descendants. I embrace being New Zealand Chinese and can't imagine anywhere else being home.
Another poignant story comes from Radhika Murti-Ram, who candidly shared her experiences with colourism:
"My experiences with colourism have been pretty intense. Let's say I wouldn't forget my teenage years. I remember on the bus once someone said to me I looked ugly because I was so dark. That memory has always stayed with me. Within families, I would always hear things like "she is very beautiful for a dark-skinned girl". Or when looking for a bride, no matter what colour their son's skin was, these families would always want their son to marry a fair-skinned woman. In their minds, fair skin was considered beautiful and ideal. I think what was most hurtful was that the society I was living in saw us, dark-skinned girls, to be less pretty or not suitable marriage partners for their sons.''
There are so many layers to these portraits and stories, and audiences will be able to view these portraits alongside a wide collection of my photographic work from A Migrant's Path, Melanin Rising and my latest body of work No.13 at Te Atamira in Queenstown from September 29 – November 19. I will also be hosting an artist talk at Te Atamira on Saturday, October 14, from 11am – 1pm. This exhibition is especially meaningful because it is the first showing of works from all of my collections; audiences will be able to see the interconnectedness of my projects and my growth as an artist.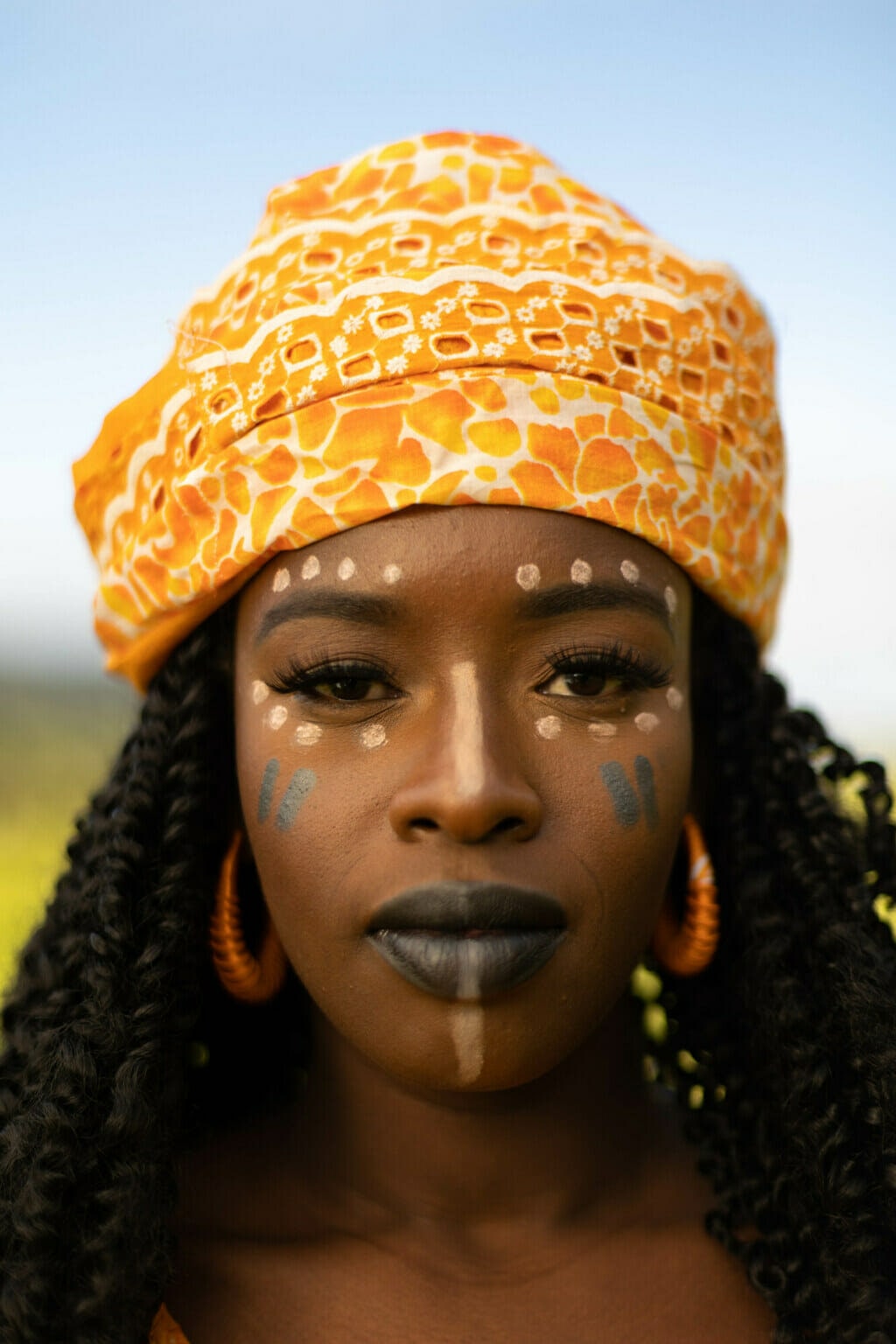 Both 'Light Skin Dark Skin' and ' A Migrant's Path' were acquired by The National Library of NZ. How does it feel to have your work preserved as part of the country's cultural heritage, and do you hope viewers take away from these collections?
To call myself an artist is still not an identity that rolls off the tongue easily or comfortably, so the acquisition was hugely meaningful for me and for everyone who was photographed and who generously shared their stories. It evoked a sense of home and belonging for me.
What I hope viewers take away from my work is the experiences of ethnic communities, our migration stories and our journey to find belonging. I also hope, through my art, that I can create a platform where people like me can share their stories openly and without constraint while embracing their cultural identity.
As a self taught photographer and writer, could you share some insights into your creative process? How do you continually develop your skills and find inspiration for your projects?
In my community, you would grow up to either be a doctor, lawyer, engineer, or accountant. In my first year at University, I pursued a law degree, then it was accounting, and in my final year, Marketing & Management. Just the idea of making photography something I could do for a living wasn't even something I considered, let alone calling myself an artist!
I remember my father noticing that I liked photography, perhaps before I realised it. When I was a teenager, I had a Sony point-and-shoot that I used to take "photos of my friends." Some of them would be quite posed, and my friends and I would pick out clothes from my wardrobe to use for outfits in these portraits. One day, papa came home with a tripod. I had no idea what it was. He explained that I could mount my camera on this thing and take landscape photos that were not blurry. I never thought much of these experiences until later, at age 24, when I picked up a camera again via a job and thought, hey, this feels right, and I want to take it seriously. My early photo essays were in 2016 when I was exploring my voice as an artist.
Every weekend, without fail, I would practice photography. I photographed anyone who was willing to be photographed. Any leftover income I had, I would use to buy props and rent backdrops to set up shoots. This helped develop not only my creative skill but, over time, helped me develop a better understanding of my self-worth and what I can offer as an artist. 

Images are copyrighted to Abhi Chinniah 
Abhi Chinniah website: https://ramiistudio.com/
Find Abhi on Instagram: https://www.instagram.com/ramiistudio/