Image above: Whina Cooper, Eva Rickard and Titewhai Harawira stand together at Waitangi
The tributes and accolades written up in the press today for Titewhai Harawira reflect a woman whose passion for justice and equality was unrelenting. She was a fighter, a leader, a political activist who fought for change throughout her whole life. She raised a family, challenged roles and acted on her convictions with passion. Maori development Minister Willie Jackson described her as " one of our most important leaders of the last 50 years" who cared little for societal conventions when there were larger issues at stake.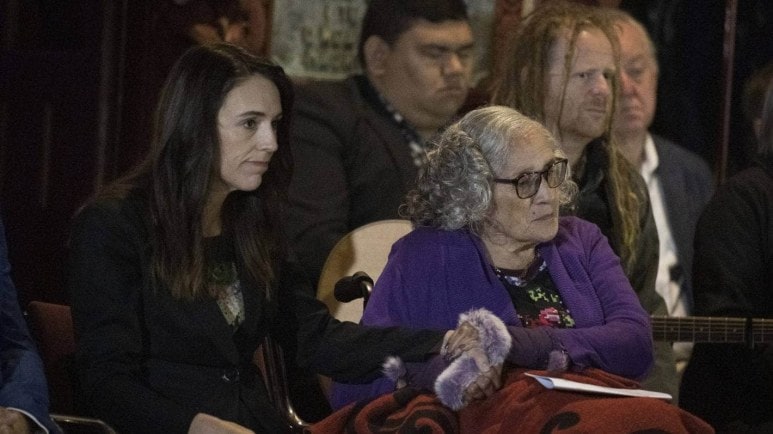 In a 2017 interview with Dale Husband in Etangata this 'formidable battler" described her early life working as a nurse in hospitals which included work on the maternity ward. Disgusted at the way women were put in iron leg straps to have their children she resolved never to go to a hospital to give birth.
"I said to my husband: "You make the babies — you deliver them. Come on. Here, this is what you do. This is what's needed. Okay?"
That she had eight children (and fostered three more) seems formidable enough but that she also had the strength and resolve for an active political life outside of the home. What a legend! Titiwhai Harawira exists among the few who should be hailed and remembered as a great woman who took suffering in her stride and acted on the fire in her belly to make life fairer and more equal for others.
Haera rā Titewhai, May you rest in peace.
1932 – 25 January 2023