Constantly busy with work and family, a cardiac arrest was the wake-up call Haylee Wrenn needed to slow down. She tells Fiona Fraser how the experience changed not only her life, but her daughter's as well.
"Not my finest parenting moment," is how Haylee Wrenn describes the day she collapsed in front of her daughter.
A straight-talking, sharp-shooting, no BS accountant, Haylee, 44, serves business up and down the country – ones that are often drowning in debt, overcommitted, under-resourced, or worse, at risk of being liquidated by IRD. She knows only too well the sometimes devastating health impacts of small business ownership, particularly on women. She came oh-so-close to being a statistic herself.
Haylee – who is mum to George, 25, Olivia, 15, and Alex, 15 – says she had a to-do list as long as her arm the day of her cardiac arrest. "I was rushing to an early morning meeting. My chocolate Labrador Coco would not leave me alone and ran onto the road chasing the car. I didn't have time to take her back to the house so she came for a drive, and I must have looked really weird taking her for a lunchtime walk with my high heels on!" she recalls. "I went home and found my eldest, George, had thawed out an entire kilo of bacon to make a sandwich to take to work that night, and we had a huge argument about the price of groceries. Then I received a phone call from my youngest son's paediatrician telling me he had school sores, so I was adding a doctor's visit to my day, once again with the dog in the car.
"I had my daughter with me as I was paying for Alex's prescription," Haylee continues. "My husband, Simon, rang to talk about dinner, and I said I'd ring him back. I put my credit card back in my wallet. And the next phone call Simon received was the doctor telling him I'd collapsed and he needed to get to the hospital ASAP."
Haylee was 37. She has since been told she was exceptionally lucky to escape death – only 13% survive a cardiac arrest, but Haylee fortunately happened to be around people who knew CPR. As for why it happened to her, someone whose heart was perfectly healthy, she says it was 100% due to stress.
Olivia, who was just 10 at the time, remembers all too clearly the trauma of seeing her mother on the floor. "I was confused, because nothing like this had happened before," she says. "I knew something wasn't right because she wasn't moving. I was absolutely terrified, screaming for help."
"She hated feeling powerless," says Haylee.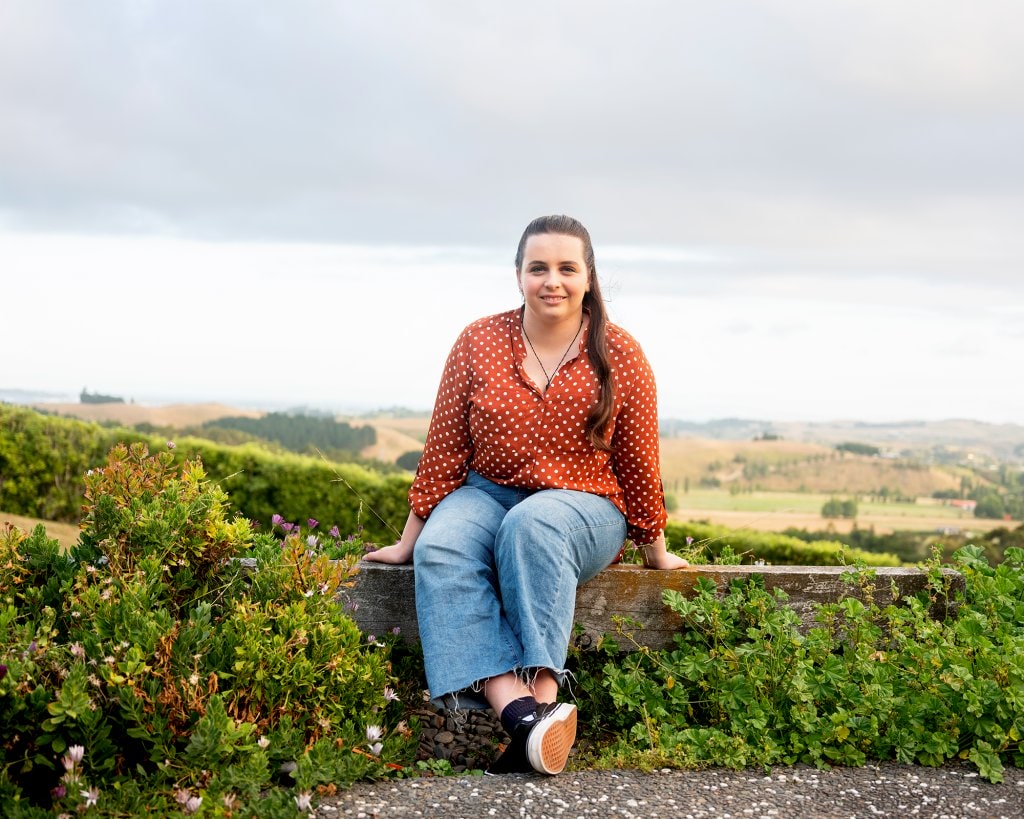 But not knowing what to do that dark day, as an ambulance crew worked desperately to restart Haylee's heart, has since led Olivia to what is very likely her future career – paramedicine.
Olivia joined St John's Cadets as soon as she could. "It was exciting to learn what to do if another situation like that happened," she says. Mum Haylee proudly recounts how her only daughter thrived in such a dynamic learning environment, picking up a number of awards, including the Grand Prior Award – the highest accolade for a cadet. A year from now she'll leave Napier, continuing her journey to becoming a paramedic by studying at AUT. But it hasn't all been smooth sailing.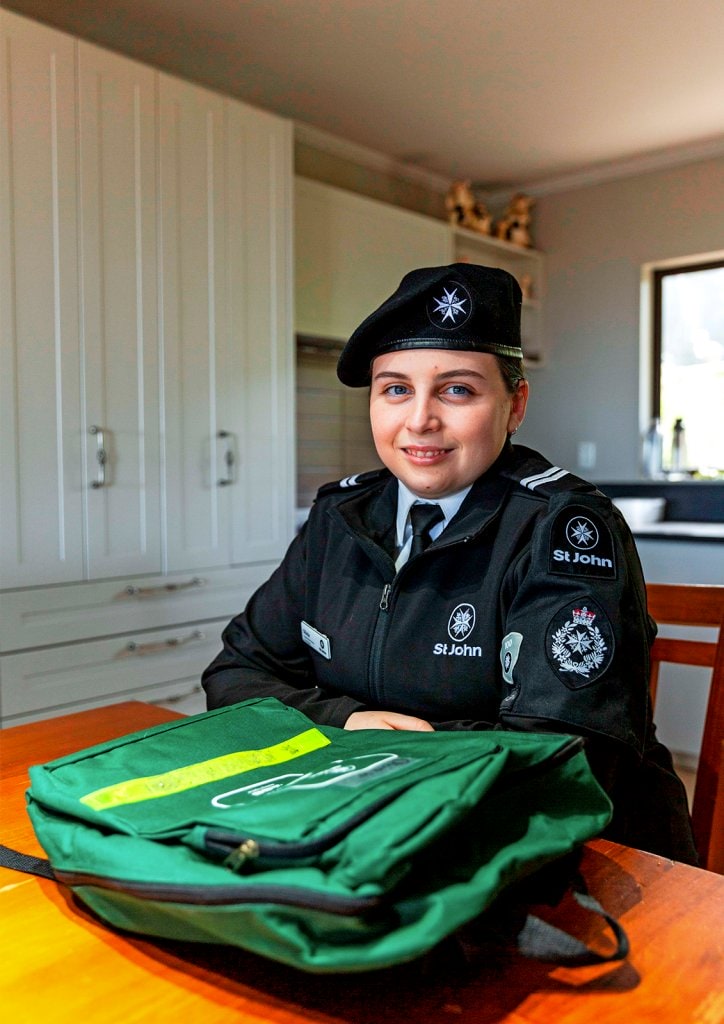 "When she was training for her first competition, Olivia was taken into the mocked-up scene of a cardiac arrest," explains Haylee. "She ran from the room crying. But now, I get to watch her compete in scenarios involving car accidents and mass casualties, and I just know she's found her calling. If there's ever an accident in our household, I take a step back because Olivia has more skills than I do in that area!"
As for Haylee, life has had to change – and rapidly. She's reassessed her priorities and completely overhauled her bookkeeping business, putting wellbeing at the centre of everything she does. "Money is no longer a key driver for me. I'm doing what I can to live my life the way I've always wanted to – we've been to Disneyland, we've built giant sandcastles in San Diego. I've learnt that what I want to do and be really matters. If I only ever care about others, I will fail myself."
I've learnt that what I want to do and be really matters. If I only ever care about others, I will fail myself
Haylee now wears an internal defibrillator next to her heart, which shocks it back to life if it stops – which, for a while, would happen whenever stress got the better of her. But now, Haylee's got the better of stress, and is devoting her life and career to helping others do the same. She proudly reports she hasn't had to go near a hospital in two years.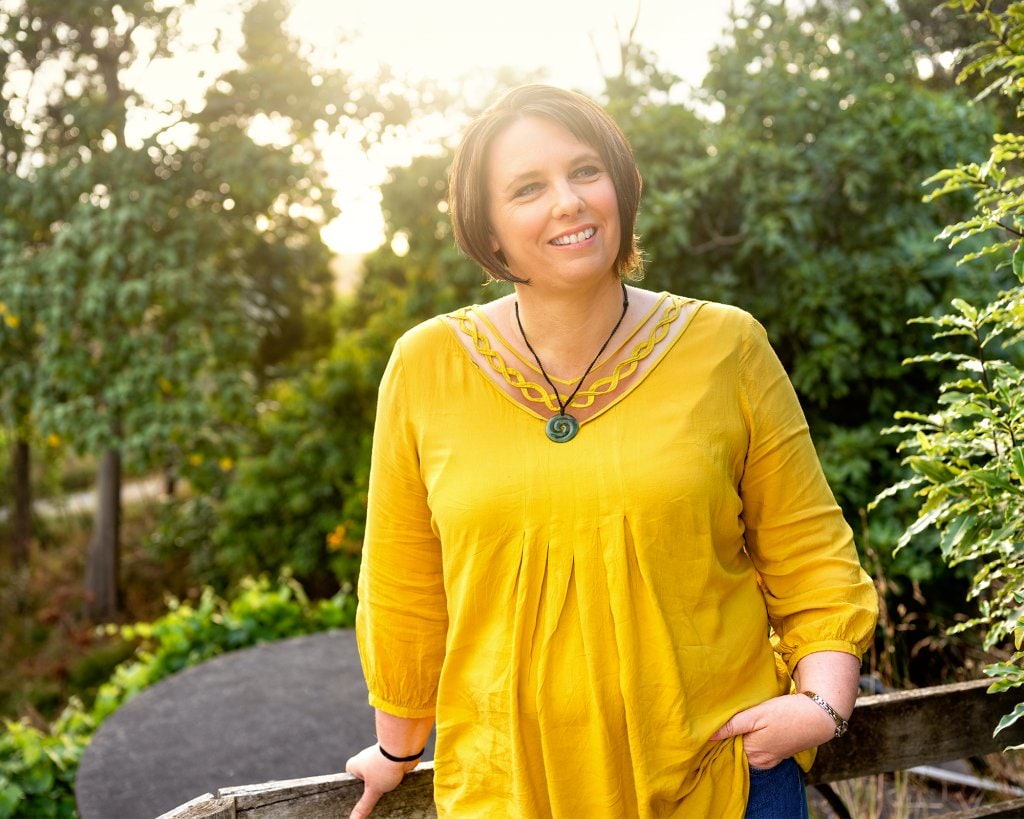 She's also created a wealth of free resources on her website (accountabill.co.nz) to help others make their businesses work for them, not the other way around. She's set up "accountability groups", each containing a small number of business owners, who cheer each other on over Zoom as they reach their business goals in a low-stress, supported way. She also works one-on-one with SMEs (small and medium enterprises) across New Zealand who need targeted help to put themselves back in charge of their businesses. Her cardiac arrest story is a handy tool when clients need a wake-up call, she says.
"It's a pretty powerful guilt trip!" she laughs. "It certainly gets them thinking about the detrimental effect stress has on your health and working to get it in check, quickly."
Haylee and Olivia enjoy a very close bond, doubtless even closer since that day in the pharmacy. "She's my best friend," says Haylee. "We're so similar too; we love all animals, and will take in anything that needs a home to the point where our property is currently overrun with chickens."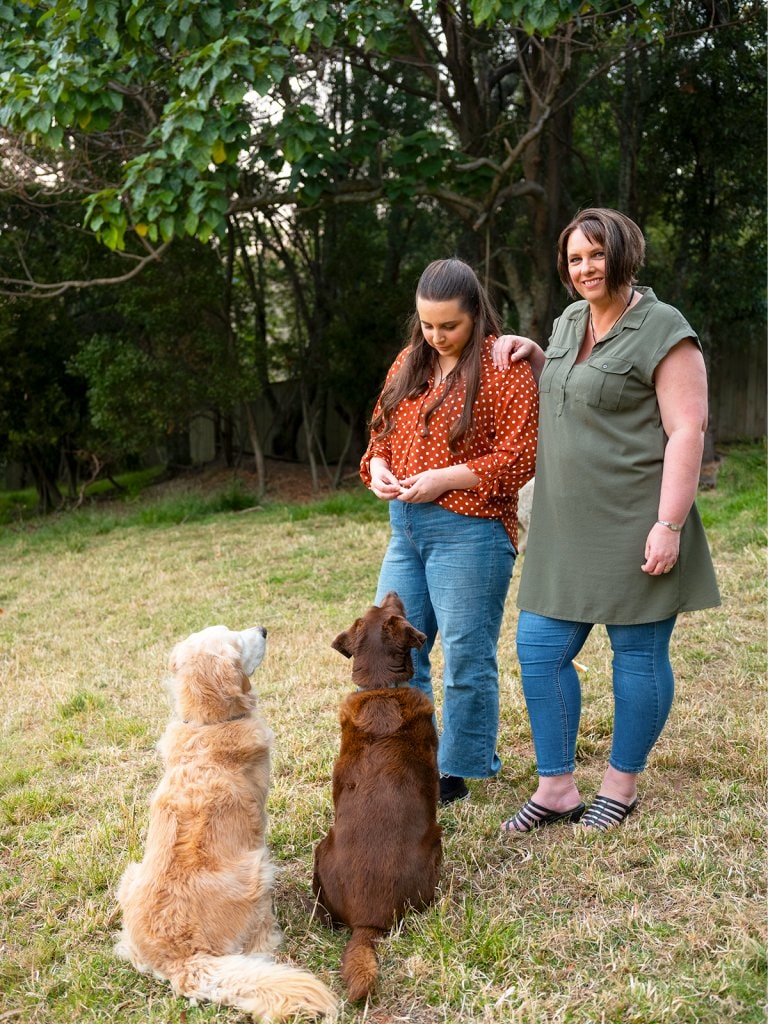 "George hasn't really enjoyed bacon sandwiches since he ate them outside intensive care that night," Haylee laughs. "And the fact that Alex came in to visit me while I was in a coma and worked out what all the tubes did was a big factor in his Asperger's diagnosis, which happened not long afterwards."
Haylee shares numerous stories of clients whose livelihoods, homes and even marriages have been saved after working with her business to get clear on goals and the importance of lifestyle. Last July, she won Certified Bookkeeper of the Year at the Institute of Certified NZ Bookkeepers (ICNZB) 2020 Excellence Awards, with judges recognising the huge impact Haylee is having on the health of businesses around the country – not to mention the health of their owners.
"Sometimes, you need to slow down to achieve more," Haylee says. "It sounds absurd, but trust me, it works. Too often we run round like headless chickens thinking we're super busy and achieving lots, when in reality we're not focused or delivering the service we think we are. It's OK to step back and breath – make time for your wellness or you'll be forced to make time for your illness."
Haylee's top tips for Kiwi businesswomen
Please, put yourself first. You can't pour your heart and soul into everyone and everything else, and still expect to operate at 100%. Make "me time" each week and insist on doing one thing for yourself. I block out Wednesdays so I have no meetings at all – I do a bit of admin, go for a walk, have lunch with my grandma or get my hair done.
Create goals that you would like to achieve personally, then enable your business to help you to achieve them. If your goal is to travel, renovate your bathroom or buy a new car, then you're likely to be more determined to do the work to get what you want.
Check out the Regional Business Partner Network at regionalbusinesspartners.co.nz. Funding is available for you to work with specialists to help you get from point A to point B. If you're a GST-registered business, these guys will be able to connect you with professionals who can help you achieve the goals you've set.
Photography by Florence Charvin, Michael Moore.