Motherhood isn't the only subject Family album Anna Coddington tackles in her new music but, as she tells Aroha Awarau, she hopes other mums can see themselves in her songs.
Age has always been a contentious issue for a female artists in the music industry, says Kiwi singer-songwriter Anna Coddington. But the mother of two refuses to play that game. At 39, she's released her fourth independent album and says it's her maturity and life experiences that have added depth to her new music.
"I refuse to be an age-denier because that feeds into the perspective that women shouldn't age, and should pretend that they're younger than they are," she proclaims. "The music industry has traditionally not been very kind to mature women – it's preferred females to be very young.
"There are many women my age and older who are creating some amazing music, so there's certainly no correlation between age and music abilities. We're starting to see a lot of industries embrace age diversity, and my part in that is to keep doing what I'm doing without compromising who I am."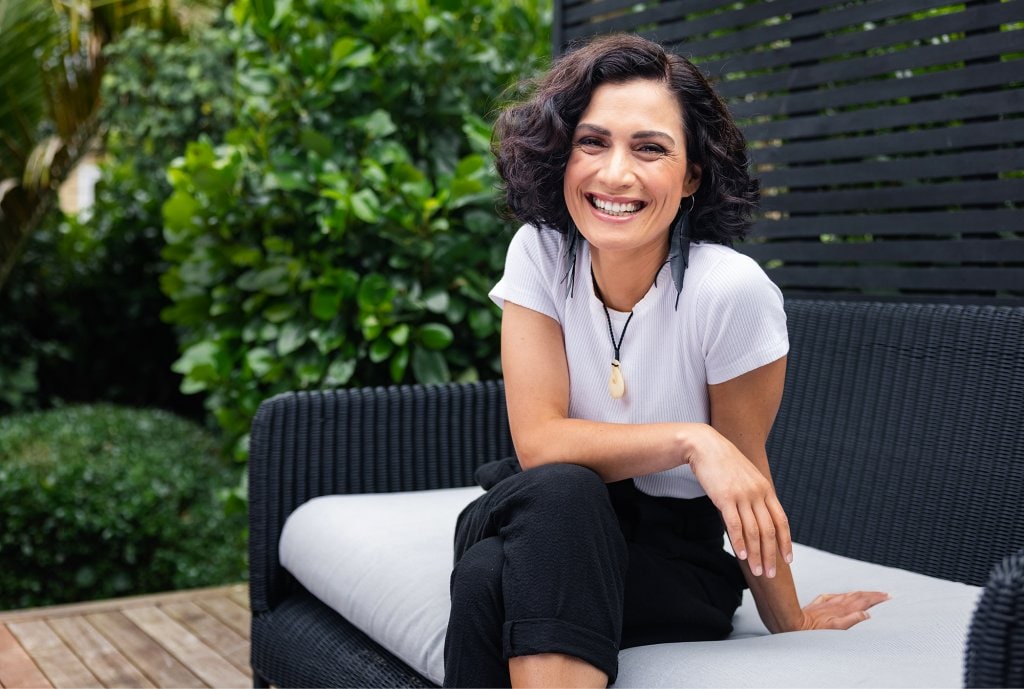 A lot has happened in Anna's life since she released her last album, Luck/Time, in 2016. Back then, she was a mother of two young sons – Arlo was three and Eddie Ray was just four months old. "I was treading water, which is what a lot of mothers go through when your children are so young and you're working full-time and you're trying to keep your head above water, trying to do your best to get through everything."
This time round, Anna's more settled on the parenting front in the Auckland home she shares with her sons and their father – her long-term partner, Dick Johnson, who also works in the music industry, as a DJ and producer. Arlo and Eddie Ray being four years older has given her more time to be inspired to write her new album, Beams – a mix of quirky pop songs and acoustic ballads.
"Being a mother has deepened my emotions because of my immense love for my children," she says. "My love for them is a lot stronger and different to anything else I've experienced." Beams includes extremely personal songs like "The Saint (with stains)" and "Remember Me", which show that Anna's not afraid to share the harsh realities she's faced in trying to raise her sons.
"The reality is that I sometimes feel overwhelmed by trying to balance the domestic mum life with being an individual with passions and interests," she says. "Before I became a mum, I had an idea of who I was and it was all based around the things I did, like making music. When I had children, suddenly everything changed and that was disrupted, and it freaked me out."
I sometimes feel overwhelmed by trying to balance the domestic mum life with being an individual with passions and interests
In "Remember Me", Anna writes about the unglamorous side of motherhood, the hours of folding laundry, the times when she's grumpy. But she embraces those moments because she says it shows the humanity in parenting.
"Children see their parents as gods and have every right to expect that they can do no wrong," she explains. "They expect us to fix whatever's wrong and always have the answers to questions, but I don't have all the answers and I'm making it up as I go." Anna says it was a touching moment when her sons first listened to the album's title track, "Beams". It gave her the seal of approval from the two critics who truly matter.
"I wrote 'Beams' as a love song to my whānau. In the lyrics, I'm telling my sons that wherever they are, that's where I want to be. My kids really love this song. When they first heard it, they went quiet, and afterwards Eddie Ray turned to me and said, 'Mum, this is about us, eh?'" Anna's children have not only inspired the lyrics of her songs, but also the first music video of the album, for "The Saint (with stains)", which is currently on YouTube.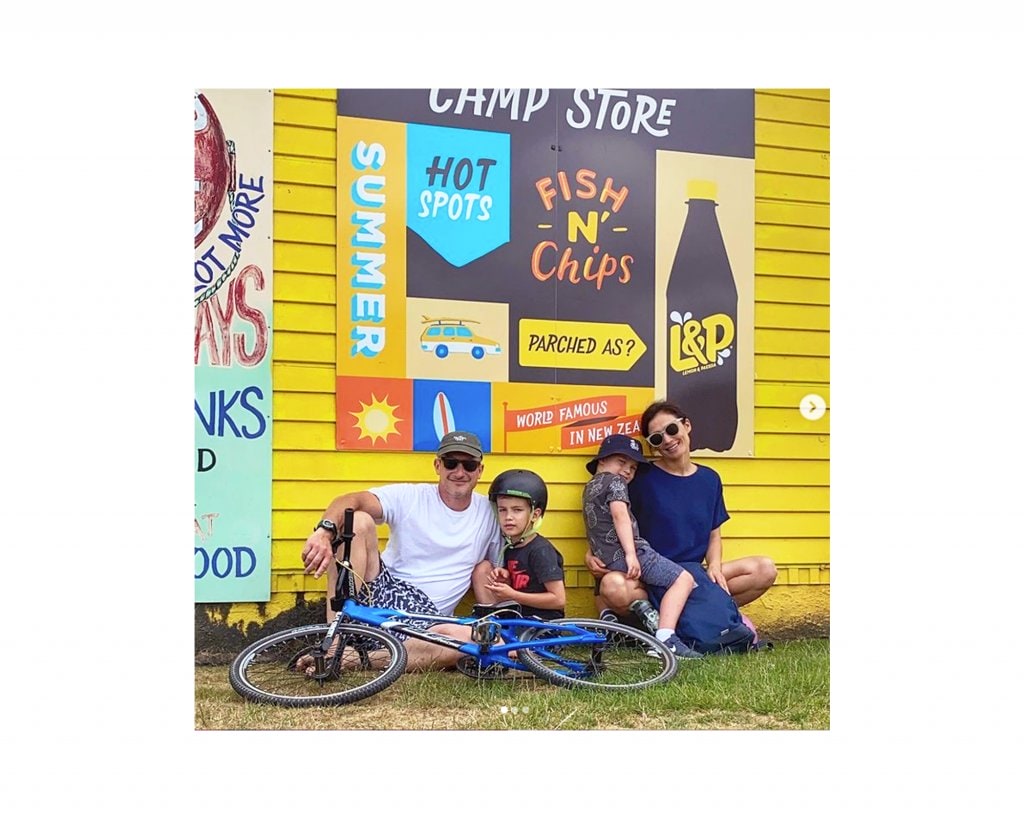 The entire music video is made up of clips of Arlo and Eddie Ray with their mother, shot when New Zealand was in lockdown in March 2020 due to the Covid-19 pandemic. "My sons are very active children, so when we went into the first lockdown, I felt like I was organising 150 activities for them every day," says Anna. "We did paintings and colouring in, painted rocks, had tea parties and made sock puppets, on top of me trying to homeschool them. It felt endless.
"I documented everything on my phone. I knew this was what every parent with young children had to do during lockdown, and I was documenting a moment in time. The song is about doing your best as a parent and that's when I knew it would make a great music video."
Motherhood isn't the only subject matter Anna tackles in her album. She also wrote a song called "Night Class" about her and her sons' journey to learn te reo Māori. Anna, who's of Ngāti Tūwharetoa and Te Arawa descent, grew up in Raglan without learning her native language. She enrolled her sons into kōhanga reo and total-immersion units, and they also joined her at her night classes.
"Our reo journey has been a formative part of our lives," says Anna. "The song I wrote is both a celebration and a lament because I'm expressing my frustration at having to learn my heritage and language in the first place.
"My mother's father was a fluent and native speaker, and that's the case for a lot of my generation," she continues. "Either our parents or grandparents were first language speakers and we've lost it in one generation. Now, it's an endangered language. My decision to do night classes and put my children through full-immersion education was [about wanting us] to be empowered and showed my gradual shift into walking through this world as a proud Māori woman."
Before she dedicated her time to focusing on music, Anna completed a master's degree in linguistics. She wrote her thesis on the way New Zealanders pronounce words when they sing with strong Kiwi accents. A passion for language has played a big part in her songwriting.
"My background in linguistics gives me the curiosity to play with language and think of interesting ways when writing my lyrics and finding different ways to say something that has been said many times before," she says.
Although Anna's new album is a personal account of her life right now, she hopes other mothers can find inspiration in her songs. "This is for mothers who are feeling the pressure, mothers who may be having an identity crisis and feeling that they're not doing a good job," she says. "As a parent, that's what I experienced. But then I'd remember that I'm doing the best I can, and what motivates me is the love I have for my tīpuna [ancestors] – and my sons."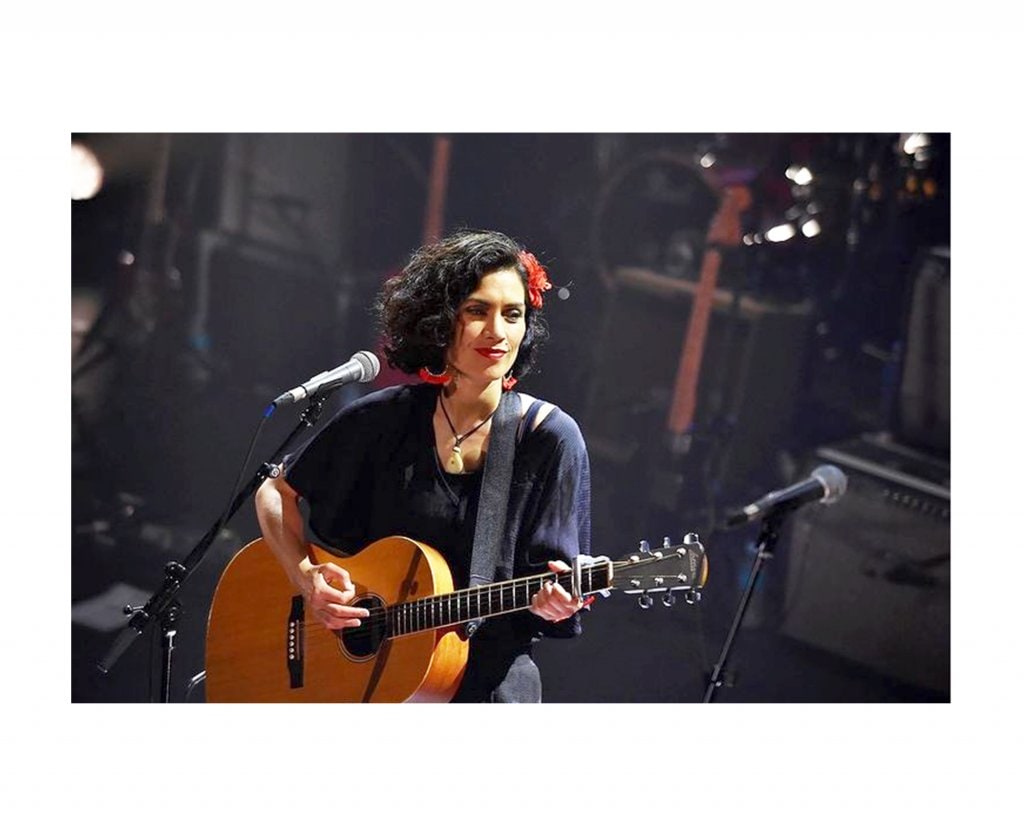 Tour dates
March 12: Yot Club, Raglan
March 13: Astrolabe, Mt Maunganui
March 19: The Civic, Auckland
March 25: Cassels Blue Smoke, Christchurch
March 26: The Boathouse, Nelson
March 27: Little Theatre, Picton April 9: St Peters Hall, Paekākāriki
April 10: Meow, Wellington