With winter well and truly sweeping New Zealand, it can be harder to pluck up the motivation to put on your activewear and get into exercise – and that's where Zeenya comes in.
Zeenya is an ever-expanding community of women who are driven by a shared sense of celebration, self-expression and connection.
Designed to brighten the cooler winter days ahead, Zeenya's new 'Rise' collection is packed with outrageously inspirational prints. Colour is well known as a powerful mood booster, and 'Rise' is an invitation for women to shed what is no longer serving them and to move into new spaces which empower and excite them!
Manifesta/Manifest; calls in the powers that be. If you're chasing a goal, then this fun, nature inspired print will help with the balance of both motivation and groundedness required to make it a reality.
Ultrajente; meaning 'Outrageous' is a nod to Sheryl West from Outrageous Fortune given its animal print awesomeness, a black and white leopard print shot with beautiful colours.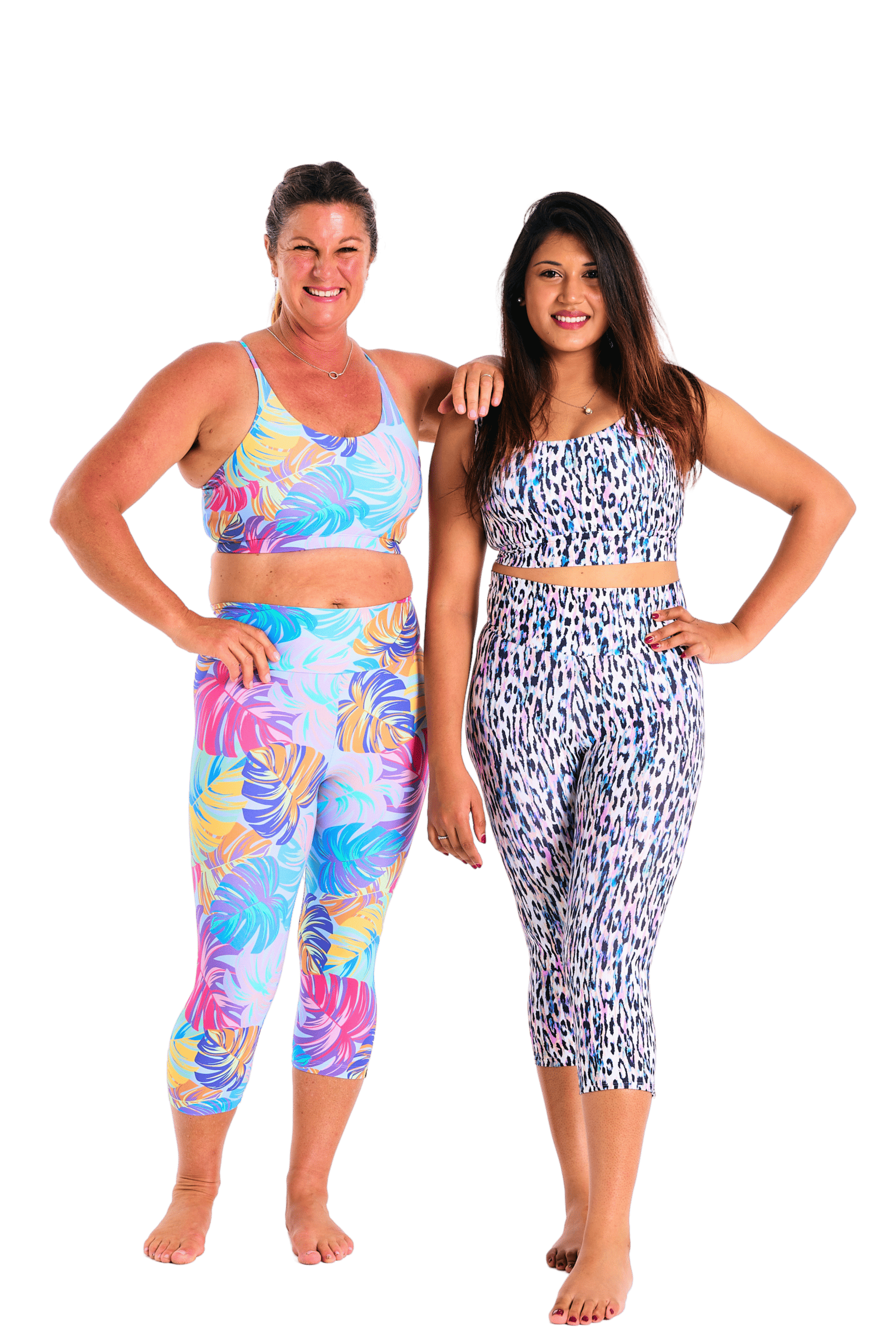 Fluido/Fluid; is designed to inspire the flow you need in your day, to take you seamlessly from the gym or yoga studio to the cafe or home office. Ocean inspired, she reminds us to stay open to new possibilities, to release, to surrender, to flow with ease throughout the changes in our day.
The fourth print in the collection is named by the Zeenya community. The aptly titled, 'Vivaz' meaning 'Lively' is fun and bright and is sure to light up winter wardrobes this season!
The collection is available in a mix of full and capri length tights, shorts and their matching weave, racer and scoop style crops, which means there's a style available for every way you like to workout.
Co-founder and owner Chloe Wickman is also very excited to offer sizing from XS to size 4XL (size 22) in the range as well.
"We are delighted to be offering them as part of our full NZ Made Collection going forward. We love seeing more women embracing their bodies and celebrating with movement" Chloe enthuses.
Another reason we love Zeenya's colourful pieces is because they are produced mindfully with comfort, sustainability and functionality at the forefront. All New Zealand made Zeenya pieces are made from the world's first biodegradable nylon which is called Amni Sol Eco®.
Zeenya's production focuses on minimising their fabric waste and offcuts are used to make fun accessories – such as their sell-out belt bags! By ensuring that their fabrics are also biodegradable, they work to reduce their eco footprint as much as possible.
Zeenya prioritise comfort via smooth, soft waistbands and minimal seams in their collections and the quality of their craftsmanship is second to none.
Shop Zeenya's new bright prints and their full colourful collection on their website.
To help you embrace your winter workout, we have a $250 Zeenya voucher to give away. Head over to our Instagram to enter.