Dress like an artist! Frida Kahlo's interpretation of traditional Tehuana dress became a signature look imitated by many. She did ruffles, bows and frills, full skirts, embroidered blouses, and a mix of colour and texture that dignified a night and day look like no other.
Almost 100 years ago she was ahead of her time, yet somehow her look still appears ahead of us; something we're continuing to draw inspiration from. Indifferent to the phases of what's in and what's out she was an icon for the marginalised and the outsiders. Here's our take on her fabulousness. Dig deep into your wardrobe for the spangle and the bangle and crown your lovely head with flowers.
Above: Roshi statement earrings from Third Eye, $7.90; Pola dress Kate Sylvester, $679; scarf from Third Eye, $35; Stonehouse sandals by Kathryn Wilson, $359; Kantha cloth by Madder & Rouge, $495. Using backdrop from Resene's Utopia Wallpaper Collection –  91071.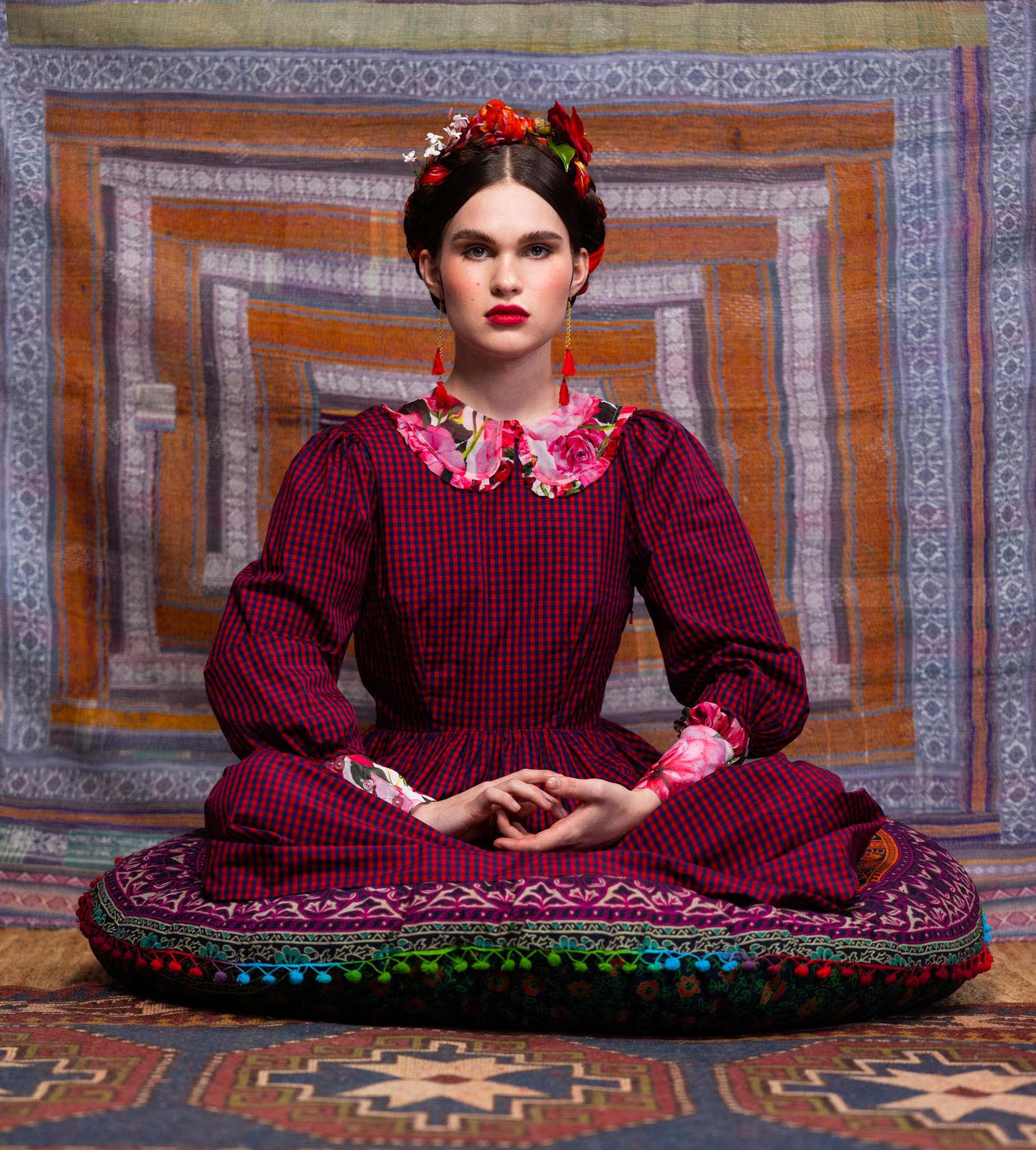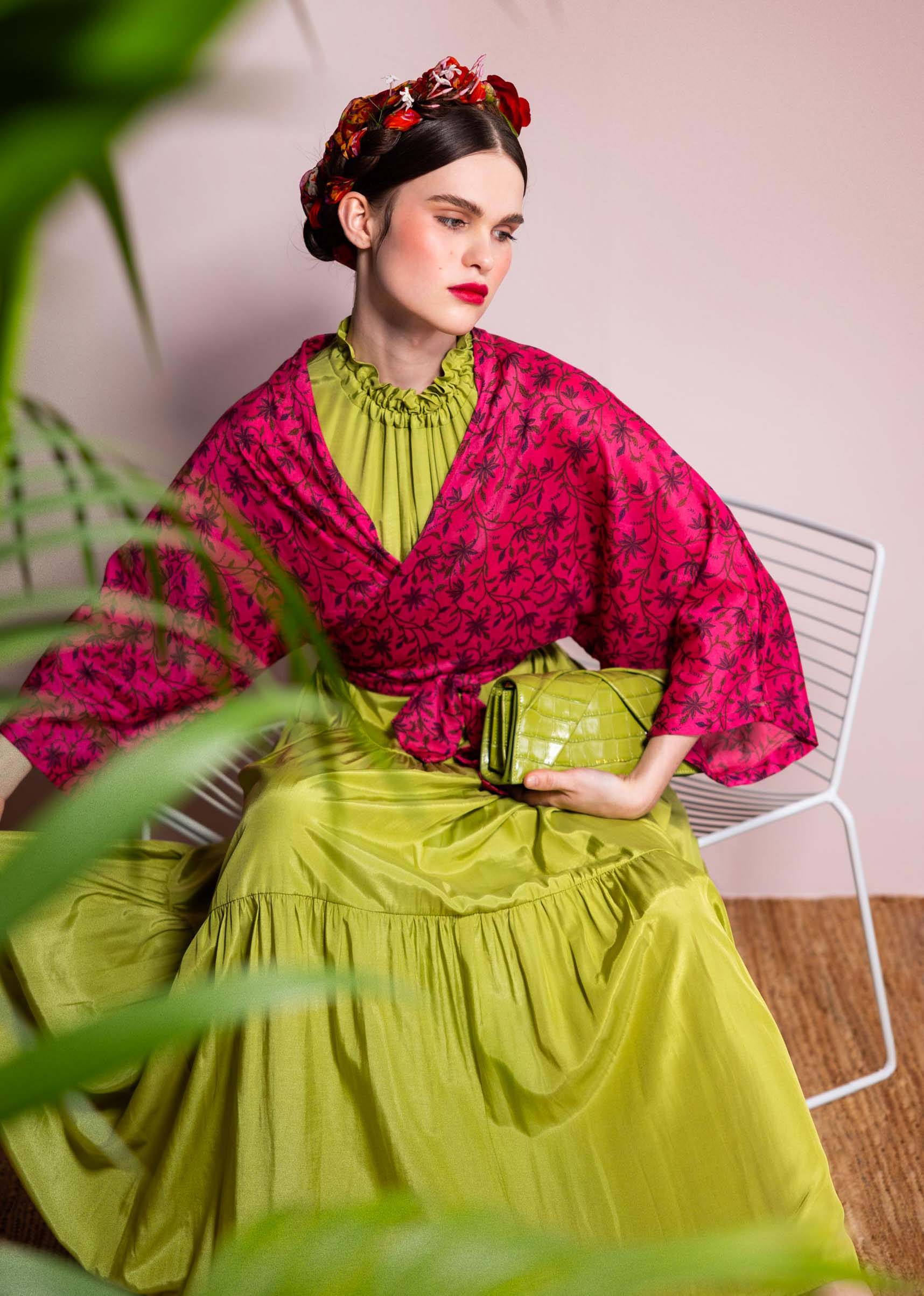 Related article: Kate Hursthouse, Resene Artist