Absurdity is Li-Ming Hu's home turf, but beneath the humour is a serious awareness of what it means to produce culture, writes Theo Macdonald.
At her latest exhibition in Auckland, Li-Ming Hu welcomes visitors into a theatrical set modelled after her home studio in New York City, filled with real debris and fake objects remade in gaudy pink and purple faux fur. For the opening performance, Li-Ming impersonated the exhibition's curator, reenacted a dodgy online masterclass for artists called "Three Steps to Getting More Shows", and performed the Wicked show tune Defying Gravity. Such absurdity is Li-Ming's home turf. In the past, she's danced around in baggy underpants wearing a Judith Collins face mask, created sniffable art for dogs, and staged a 24-hour telethon. Beneath the humour is her serious awareness of what it means to produce culture. Following her success as an actress, including seasons on Shortland Street and Power Rangers, Li-Ming focused on her art practice, using her familiarity with the entertainment industry to deconstruct pop-culture conventions. In 2017, she moved to the US, where she completed an MFA at the Art Institute of Chicago and was selected as a Breakout Artist by the Chicago arts magazine NewCity. She now lives in New York City, but is visiting home for the Te Tuhi exhibition Elsewhere and nowhere else (with Kah Bee Chow and Yuk King Tan).
New York is such a staple of artist fantasies. How does living in the actual city compare with the ideas of NYC you had in the past?
I'd always been intimidated by the thought of living in New York, so I'm surprised to find myself there now. I think about the stories of New York in the '60s and '70s when it was really cheap, and you had all these artists who we now look up to congregating and forming communities. It's not like that any more – it's much harder – but it is still incredibly vibrant for art, music and culture.
How do you introduce your practice?
I've been told that I'm really bad at it! I used to say that I goof off in front of a camera to pop music, but that's changed over the years. Now I say, "I'm an interdisciplinary artist who works in video and performance, and I'm interested in ideas of cultural production related to pop culture and art." But that doesn't really capture it.
How did you end up in New York?
After graduating, I worked as a public programmes manager at a gallery. Then Covid hit, and it looked as if I might lose my job and would have to leave the country. I didn't want Chicago to be my only US experience, so I decided to go to New York for a little bit before coming back to New Zealand. I got an artist residency there and a job within a couple of months, so I decided to stay and make a go of it.
By the time you left Tāmaki Makaurau, you'd exhibited at many of the significant independent galleries around Aotearoa. What was the process of re-establishing yourself in Chicago and then New York?
I was fortunate enough to have gone to school there, so I had a couple of years to meet people and become familiar with the scene. I was in Chicago for three and a half years, and I felt by the end that I did have an artist community there. To leave that and start again in New York has been even harder.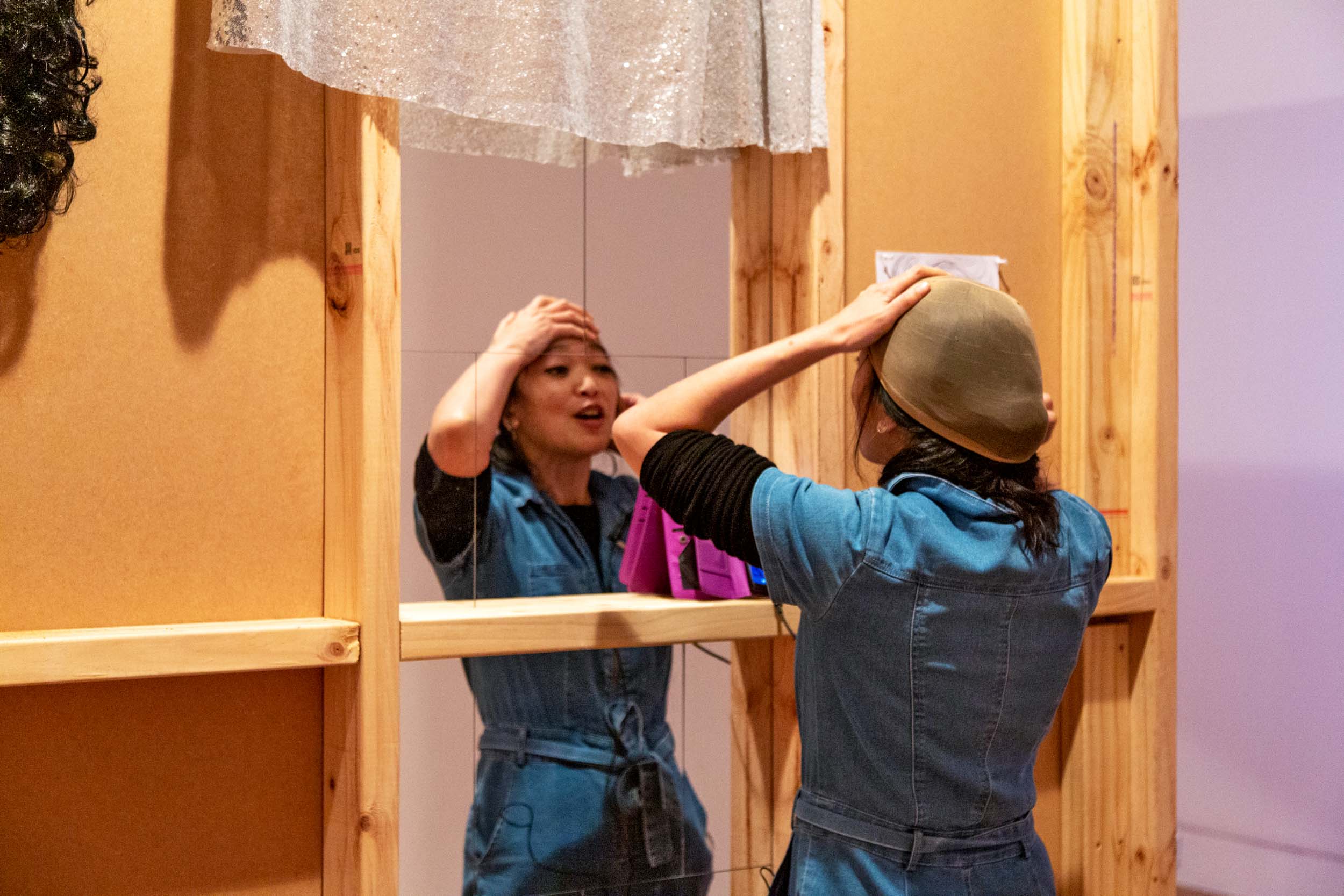 How does your experience of gallery culture in North America differ from here?
New York is a lot more market-driven. You feel the market's presence everywhere you go, and I generally meet people aspiring to dealer representation who are very open about it. In Auckland, you don't have that. I know dealers exist, but it seems so far-fetched to make a living solely as an artist.
One of your videos at Te Tuhi is a mockumentary in which you play the original members of Boney M., the fabricated disco group whose touring members rarely performed on the albums. What interests you about playing with the familiar iconography of pop music, and why Boney M. specifically?
I found Boney M.'s story interesting in terms of thinking about definitions of diaspora and those fraught boundaries around appropriation and cultural exchange. Boney M. wasn't a pop culture phenomenon in the US, and the reactions to the video in the US and here are very different. One of the big advantages of practising overseas is that you come up against questions and conversations you wouldn't have in your home country.
Given your career as a television actor, did you consider playing the members of Boney M. "acting"?
There's this old article by a performance theorist [Michael Kirby] called "On Acting and Not-Acting", in which the author talks about what defines each of these fields. It's interesting to see it all set out in these gradations. I don't put the work into playing Boney M. that I would put into a dramatic role. I'm not thinking those actorly questions of, "Where have I come from?, Where am I going?, What's my motivation in the scene?" I think it's more like an impersonation, more artifice. I get asked sometimes if I made up what I say in the video, but it's always important to me that it is verbatim. I'm interested in the cracks in my impersonation.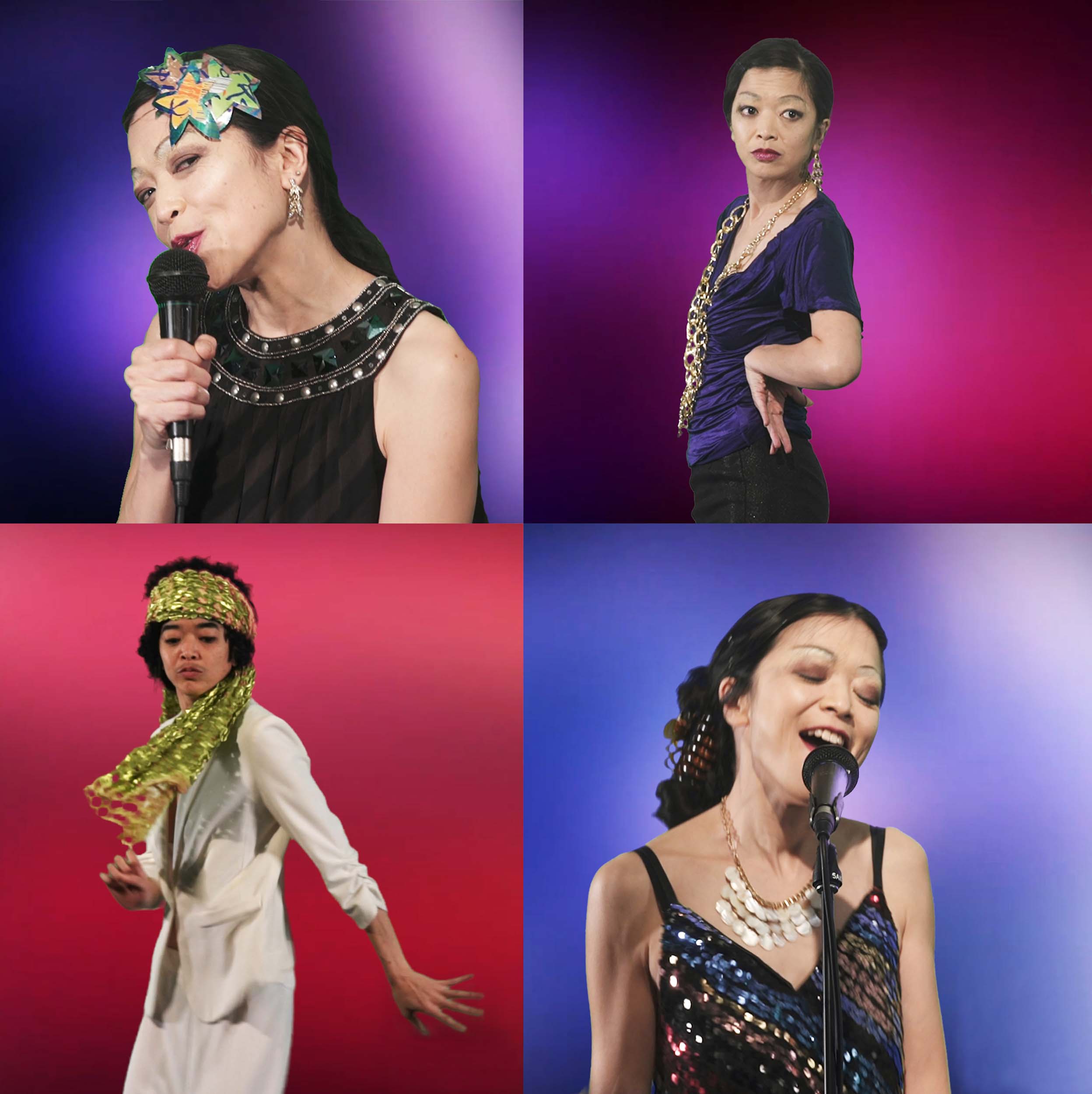 Do you think living in America has made you produce a more "American" art?
I hope not. I think there's a certain appetite for a particular kind of work at the moment in the US, identity-based work, for example. Being an Asian woman needs to be foregrounded in everything I do in an American context, which I think is very unfortunate. Whereas for this show at Te Tuhi, it's three Asian women, but that's not front and centre. I'm glad we don't necessarily have to discuss our work in those terms.
Your exhibitions always have comedy, which complements your attention toward the power imbalances and prejudices perpetuated in popular entertainment. Is comedy a spoonful of sugar or the question itself ?
I think it's both. It's a coping mechanism and an entry point. It's a coping mechanism because these subjects are so heavy, and we would cry about it if we weren't laughing, but I also feel like humour is a good entry point. Hopefully, it makes my work accessible and means I can open up discussions about these things in a way that isn't threatening to people and is maybe more of an invitation than a lecture. There's also this idea of the "carnivalesque", which is important to me. The carnivalesque is a way of turning things upside down and inviting new possibilities for interacting with these ideas.
See Li-Ming's work at her exhibition Elsewhere and nowhere else at Te Tuhi Contemporary Art Trust, Pakuranga, Tāmaki Makaurau, from June 12 until September 4.